With over 61.3-percent of the vote, Jeffrey McDonald of Mill Valley, California has won the fifth Mod-Ster Contest of 2019 with his fresh water hose filling stabilizer modification. Congratulations, Jeffrey!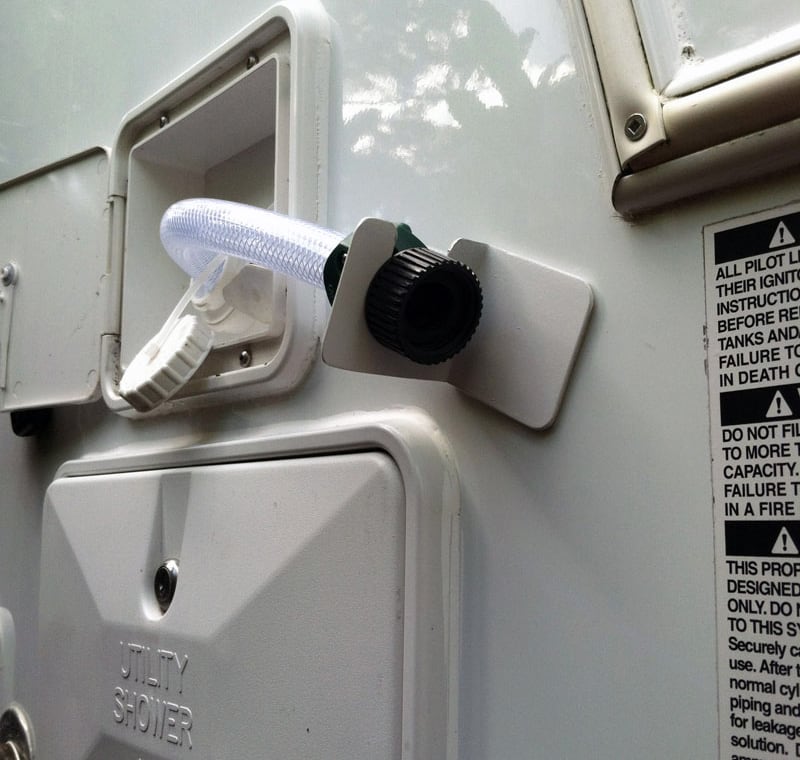 A Mod-Ster mug is being shipped to Jeffrey.  As a tournament winner, he is now eligible for the December finals when readers will pick the the best of the Mod-Ster winners to determine the 2019 Mod-Ster of the Year; aka the Mod-Zilla!  The Grand Prize is a $250 gift certificate to Lowes or Home Depot (or Canadian equivalent).
Scroll down below to see Jeffrey's winning modification (#5).  Enter your mods now for 2019!  To enter TCM's mod contest, click here.  You can enter as many mods as you want, at any time.  Good luck mod makers!
1. Visual Height Marker For Jacks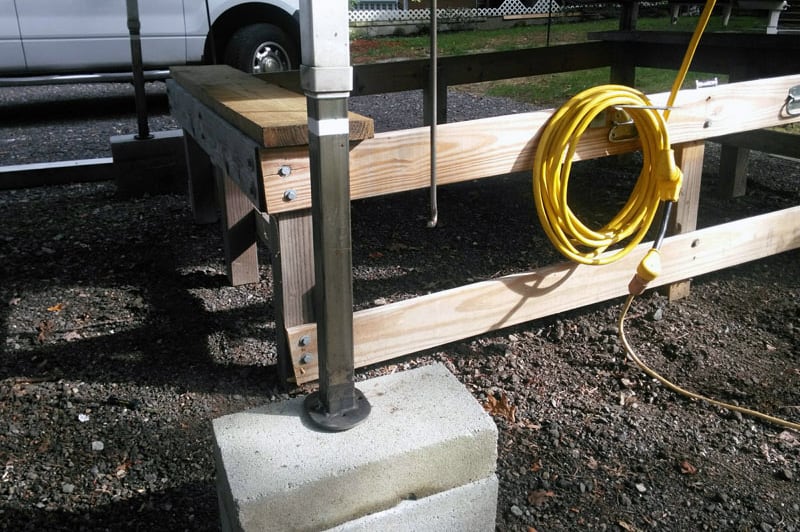 Ray Fair of Hopkinton, Massachusetts shares a visual height marker for jacks modification on his 2017 Silverado 3500 and 2016 Eagle Cap 850 rig.
2. Frustration Free Fuse Block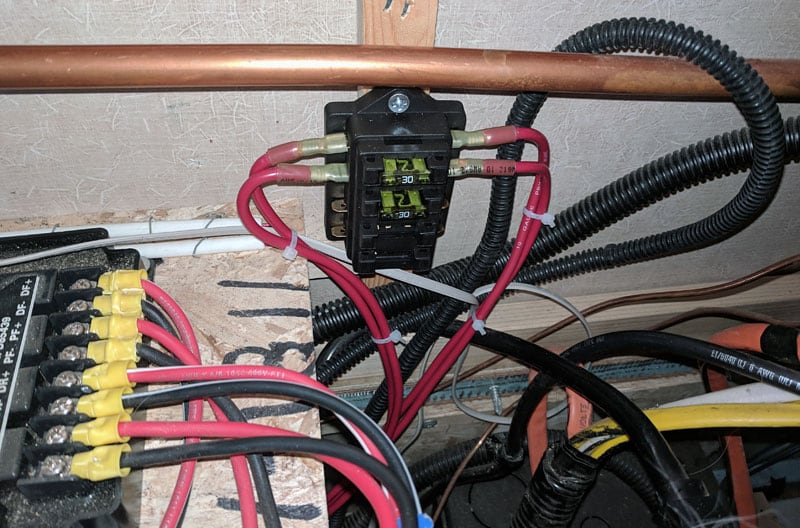 Eric Beatty, Peyton, Colorado shares a frustration free fuse block on his 1996 Ford F350 and 2005 Lance 1181 rig.
3. Step Up To The Overcab Storage Area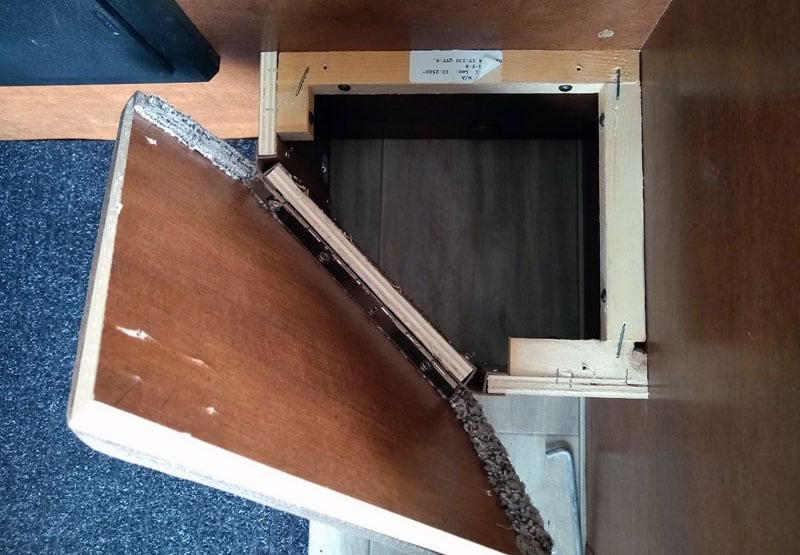 Scott Schurtter, Avon, Indiana shares a step up storage area in his 2018 Ford F250 and 2018 Lance 650 rig.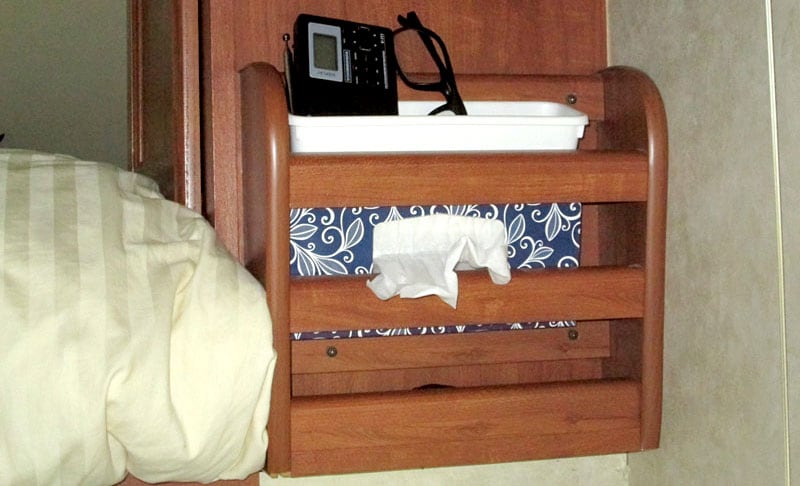 Stan Burbank of Concord, New Hampshire shares a magazine rack organizer using silverware drawers in his 2012 Ford Ford F-250 and 2013 Travel Lite 800 SBX rig.
5. Fresh Water Hose Filling Stabilizer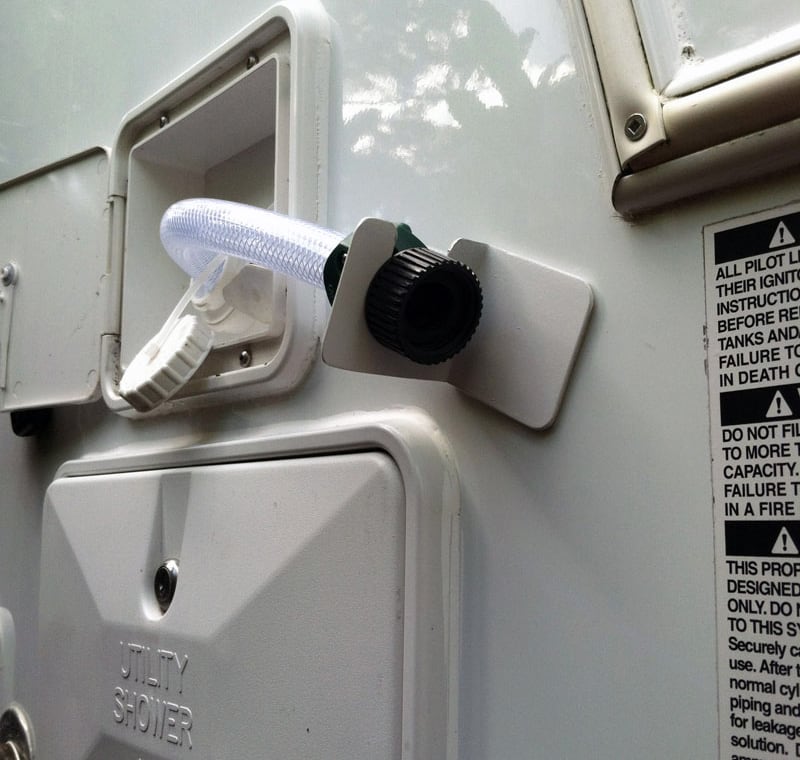 Jeffrey McDonald of Mill Valley, California shares a fresh water hose filling stabilizer in his 2005 Ford F-350 and 2008 Bigfoot 10.4 rig.
6. Wood Spacer For Battery Compartment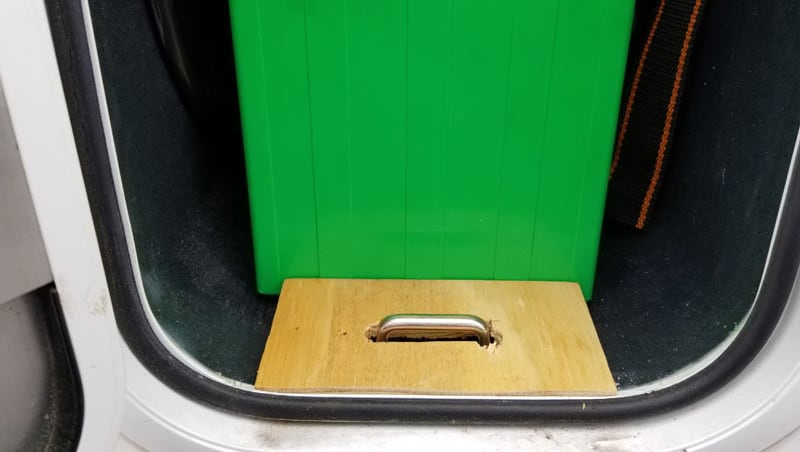 Roy Garland of Mount Wolf, Pennsylvania shares a wood spacer for the battery compartment modification in his 2011 Ford F-350 and 2018 Northern Lite 10-2EX CDSE rig.
7. Wardrobe to Pantry Using Container Store Rack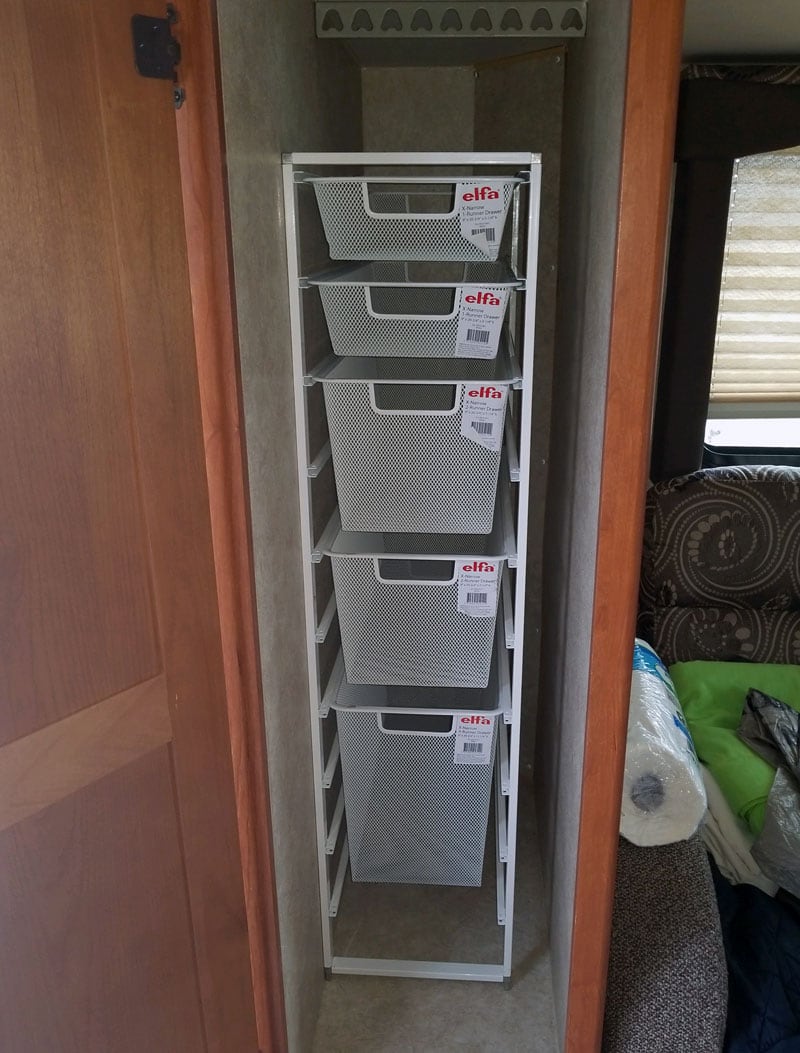 Paul Roberson of Hillsboro, Texas shares his wardrobe to pantry using Container Store racks modification in his 2014 Ford F-350 and 2016 Eagle Cap 1165 rig.