Welcome to the third entry in June's Mini Mod-Ster Contest.  One phenominal Mini-Mod will be published in every Email Alert in June.  At the end of the month we'll hold a reader vote to determine June's winner.  For information about the Mod-Ster Contest, including how to enter, click here.
Scott Schurtter, Avon, Indiana
Step Up Storage Area
2018 Ford F250
2018 Lance 650
As I am sure you all can appreciate, we were looking for any additional storage we can in our small camper.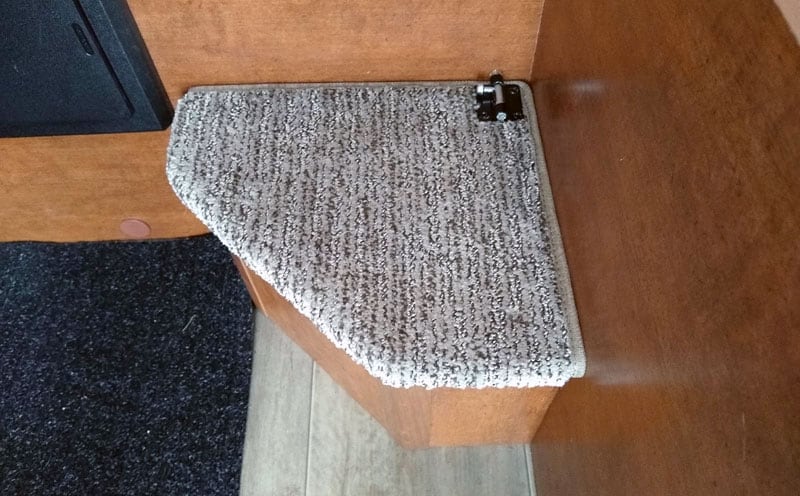 I was looking at the step up to the bed and wondered what was under it.  I removed the four screws holding it down.  Beneath the step I found a whopping 1-square foot of open air (well, close enough).
I decided to put a hinge on the front of the step and secured it with a barrel slide bolt. Then I drilled a 3/8-inch hole for the bolt to go into. I picked up a piece of piano hinge, some 1/2-inch wood screws, and a barrel slide bolt at the nearest hardware store.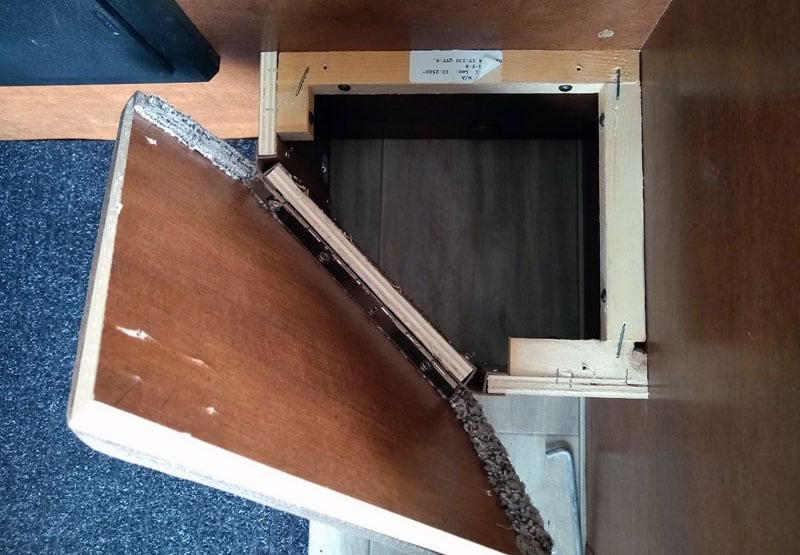 I think it will work great, although I have to admit, I haven't used it yet.
It took me one hour to complete this modification and cost me less then 10-dollars.  In my opinion, the skill level of this modification is easy.
Disclaimer: The modifications above are submitted by Truck Camper Magazine readers. It is your responsibility to make sure that any do-it-yourself modification project you undertake is safe, effective, and legal for your situation.
Enter Your Mods Now!
If you'd like to enter a modification you've done on your truck camper, click here. You can enter as many mods as you want, at any time.  Good luck mod makers!