With over 46.4-percent of the vote, Richard Holgers of Brogue, Pennsylvania has won the ninth Mod-Ster Contest of 2019 with his hinged kitchen cabinet door modification. Congratulations, Richard!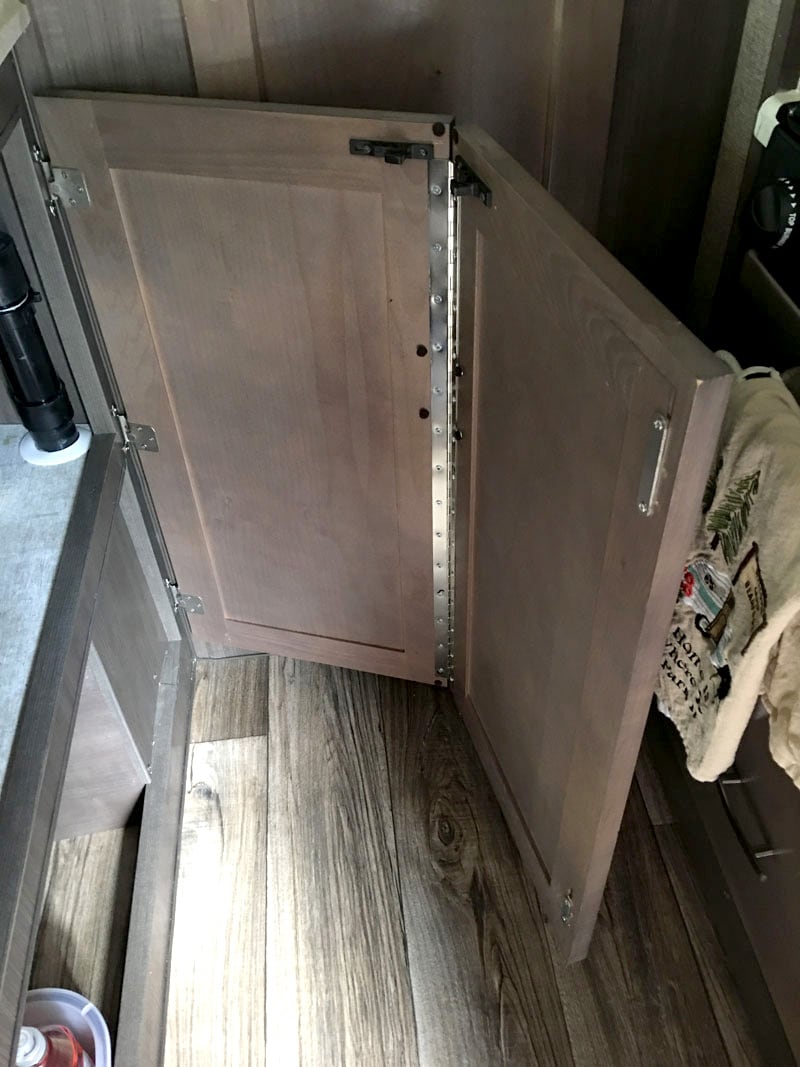 A Mod-Ster mug is being shipped to Richard. As a tournament winner, he is now eligible for the December finals when readers will pick the the best of the Mod-Ster winners to determine the 2019 Mod-Ster of the Year; aka the Mod-Zilla! The Grand Prize is a $250 gift certificate to Lowes or Home Depot (or Canadian equivalent).
Scroll down below to see Richard's winning modification (#1). Enter your mods now! To enter TCM's mod contest, click here.
You can enter as many mods as you want, at any time. Good luck mod makers!
1. Hinged Kitchen Cabinet Doors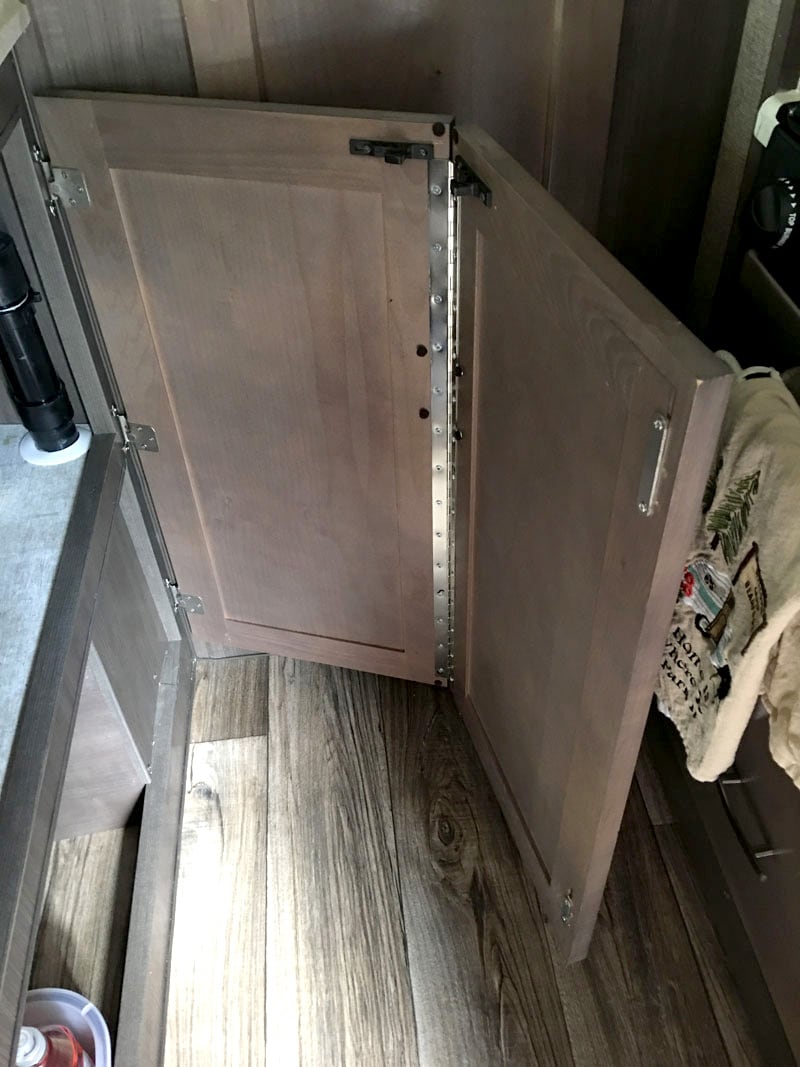 Richard Holgers of Brogue, Pennsylvania shares his hinged kitchen cabinet door modification on his 2016 Ford F-350 and 2018 Eagle Cap 1165 rig.
2. Refrigerator and Freezer Tunnel Cooling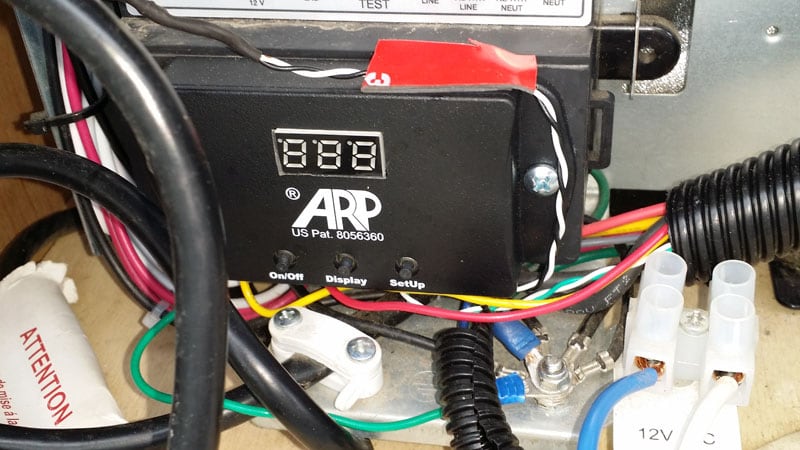 Ralph F of Broken Arrow, Oklahoma shares his refrigerator and freezer tunnel cooling modification on his 2013 Ram 3500 and 2016 Eagle Cap 960 rig.
3. Back Seat Storage Using Unistruts and Pipe Stands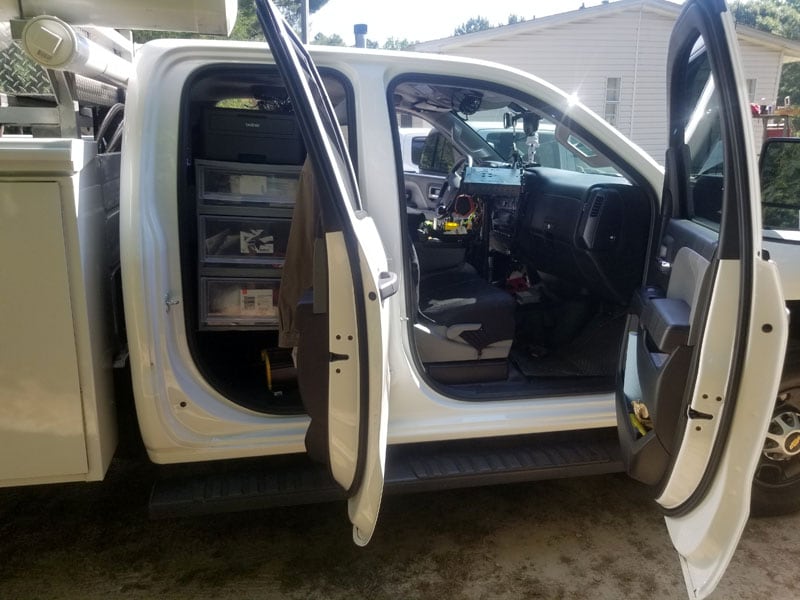 Danny Shaw of Clanton, Alabama shares his back seat storage organizer for his 2018 Chevy Silverado 2500HD using unistruts and pipe stands.
4. Olympian Wave 3 Installation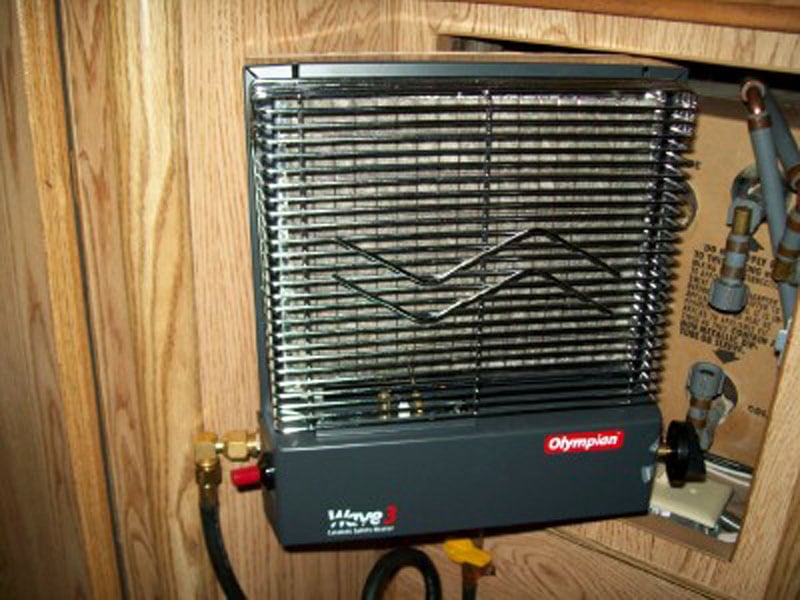 Robert Castle of Columbia Falls, Montana shares an Olympian Wave 3 installation in his 1996 Ford F250 and 1991 Lance 480 rig.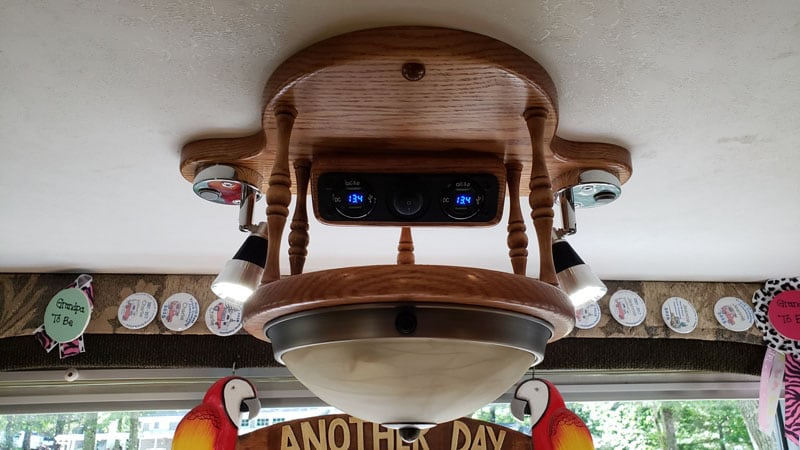 Charles Coushaine of Punta Gorda, Florida shares his RV USB Charging Station in his 2001 Ford F350 and 2012 Chalet DS116RB rig.
6. Kitchen Basin: From Agitation to Elation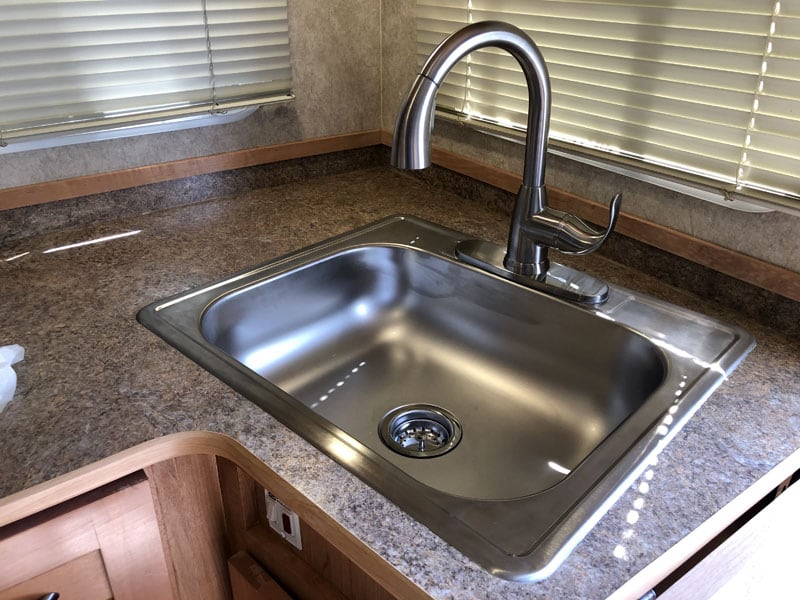 Bruce and Kathy Allison share a kitchen basin swap out in their 2017 Ram 3500 and 2012 Adventurer 910 FBS rig.
7. Ventilation of Vegetable Storage Area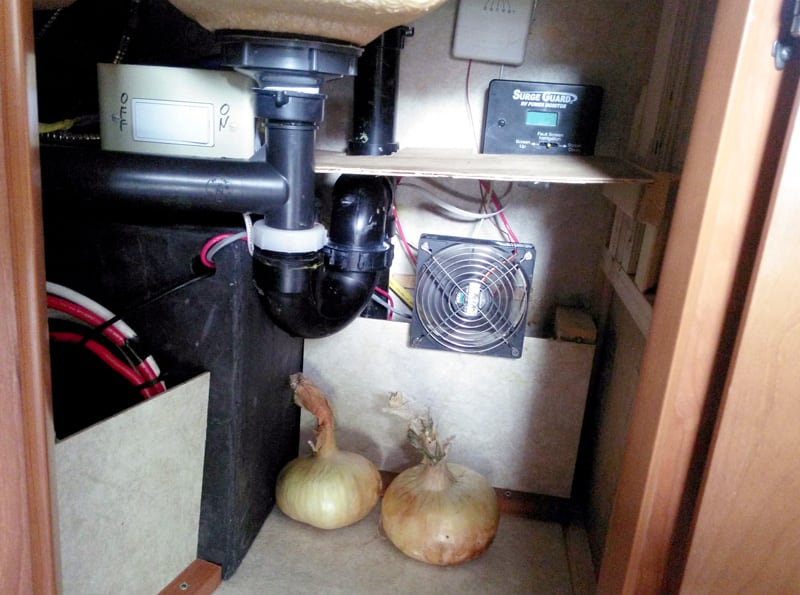 Ray Fair of Hopkinton, Massachusetts shares a ventilation modification for his vegetable storage area in his 2017 Silverado 3500 and 2015 Eagle Cap 850 rig.
8. Applying Tropi-Cool Silicone Roof Coating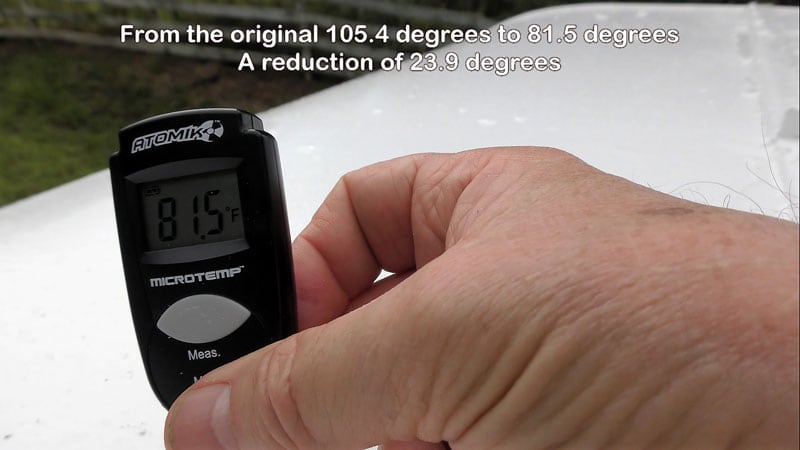 Neil and Yoly Mullen of Dawsonville, Georgia share the application of Henry Tropi-Cool Silicone Roof Coating on their 2016 Ram 2500HD and 2018 Eureka Camper rig.