Welcome to the first entry in October's Medium Mod-Ster Contest.  One Medium Mod will be published in every Email Alert in October.  At the end of the month we'll hold a reader vote to determine October's winner.  For information about the Mod-Ster Contest, including how to enter, click here.
Richard Holgers, Brogue, Pennsylvania
Hinged Kitchen Cabinet Doors
2016 Ford F-350
2018 Eagle Cap 1165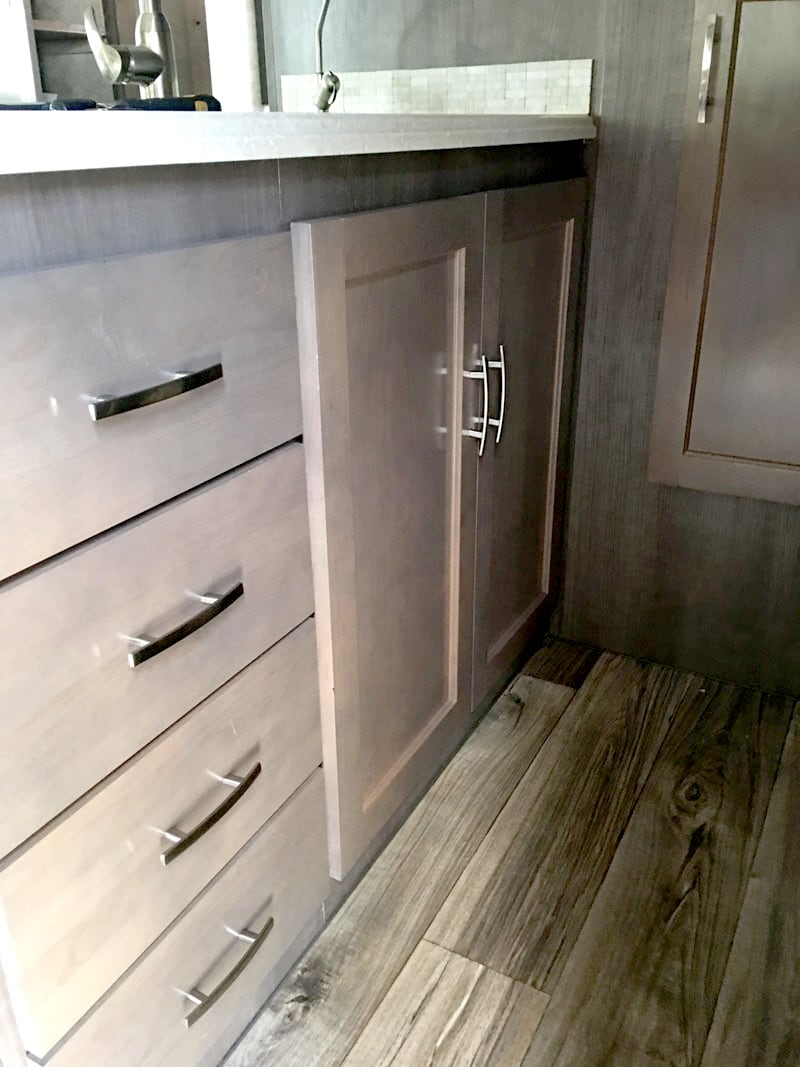 In our Eagle Cap 1165, it was extremely difficult to access the storage under the sink with both cabinet doors open.  This area is very tight making it hard to change the water filter without some difficulty.
To fix this, I connected the two cabinet doors together using a piano hinge.  The piano hinge makes the two doors open simultaneously.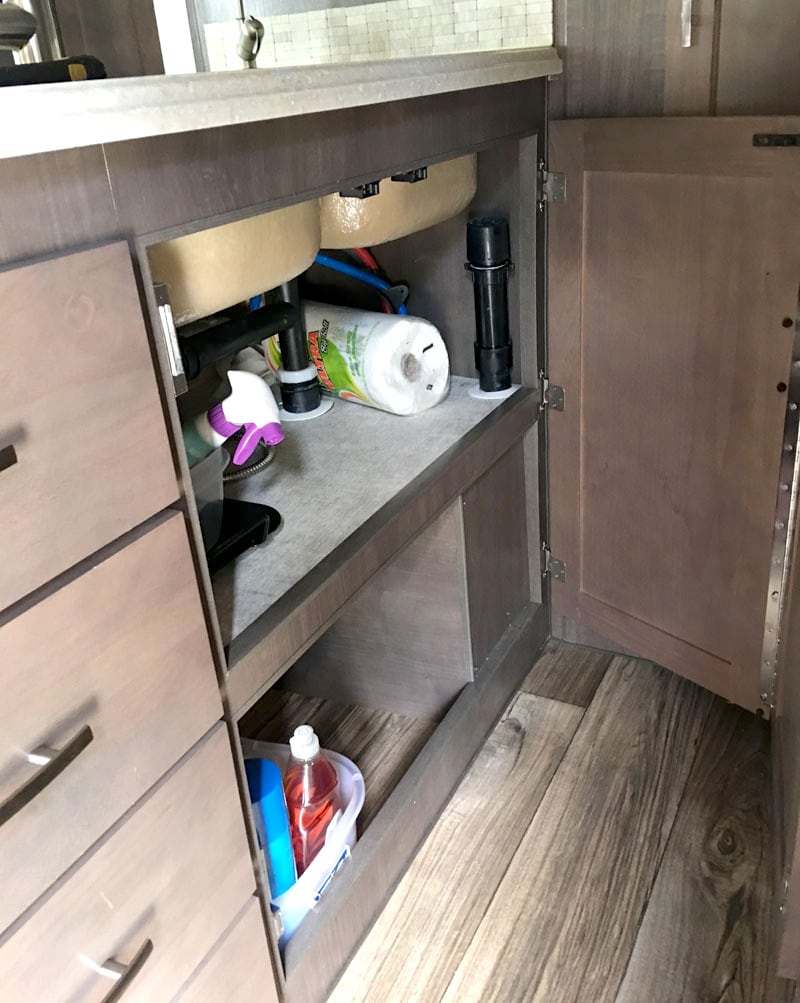 I kept both door handles in the exact same location for appearances, along with the center catches.  I also added strong magnetic catches on the far left cabinet side to hold the door solid, along with adding one of the hinges removed from the left side to the right center.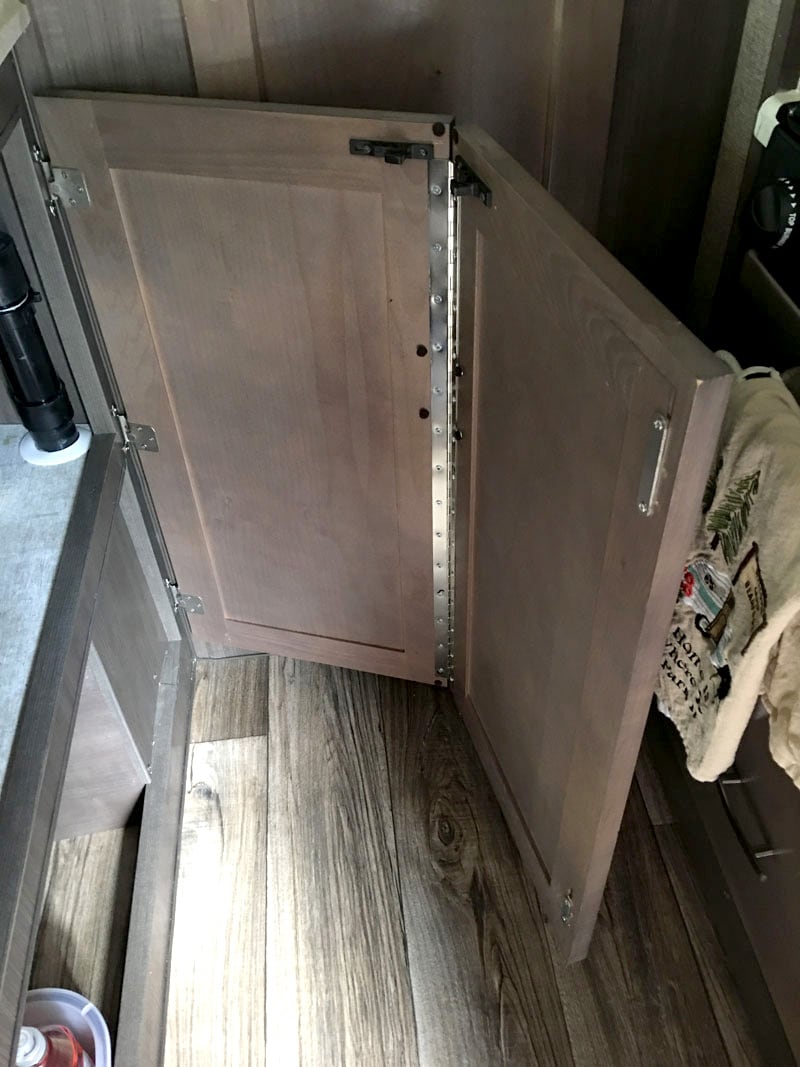 Now the doors open as wide as one unit and it is easy to change the water filter under the sink.  My wife and I can both access what is needed.
It took me two hours to complete this modification and cost $14.  In my opinion, the skill level of this modification is medium.
Disclaimer: The modifications above are submitted by Truck Camper Magazine readers. It is your responsibility to make sure that any do-it-yourself modification project you undertake is safe, effective, and legal for your situation.
Enter Your Mods Now!
If you'd like to enter a modification you've done on your truck camper, click here. You can enter as many mods as you want, at any time.  Good luck mod makers!