For 2017, Northwood announces the return of the Arctic Fox 865 and debuts cathedral arch ceiling construction, two new interior decors, and a list of upgrades and new options.

When slide outs hit the truck camper market in the late 1990s, it was the additional floor space that wowed the crowds.  To this day, when one, two, or even three slides go out, nobody says, "Hey, look at all the additional ceiling space!"  It's always the floor that gets the attention.
Why are truck camper owners more fascinated with floors than ceilings?  Why do truck campers look down instead of up?  Who knows!  Whatever it is, our collective fascination with truck camper floor space is about to be seriously tested.
After months of research and development, Northwood Manufacturing is ready to launch their all-new Arctic Fox cathedral arch ceiling construction.  Not only does the new arch roof take Arctic Fox's truck camper ceilings to new heights, but it also adds more upper cabinet storage and precious cabover headroom.
In addition, Arctic Fox's 2017 truck camper line has received a number of upgrades including magnetic luggage door latches, LED reading lights, porcelain toilets, 12-volt and dual USB charging centers in the cabovers, and two new interiors.
Oh, and there's one more thing… Northwood Manufacturing is officially bringing back our all-time favorite Arctic Fox truck camper model, the 865.  To get the full story on the arch roof, 2017 updates, and the return of the Arctic Fox 865, we talked to Donald Cochran, National Sales Director for Northwood Manufacturing, and Doug Karr, Northwood's in-house truck camper expert.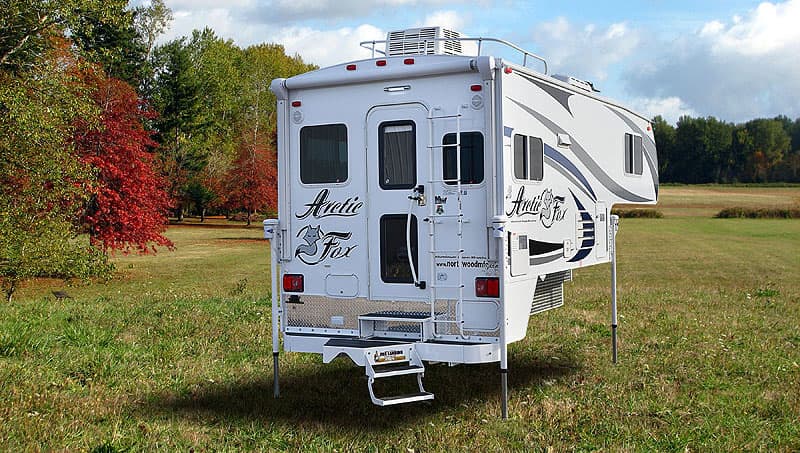 Above: The Arctic Fox 865 is officially back in production for 2017.  All photography and computer renderings were provided by Northwood Manufacturing.
TCM: Are there any Arctic Fox models being discontinued for 2017?
Donald: We're not discontinuing any models this year.  The Arctic Fox 865 is coming back for 2017 and we're happy to have it back.  We also have a camper in the planning stages for the fall.
TCM: When are you hoping to announce the new Arctic Fox model?
Donald: It's still in R&D so we're not 100% on the design at this point.  We never come out with anything that is not tested.  Right now it looks like it's a go, but the timing has not been set.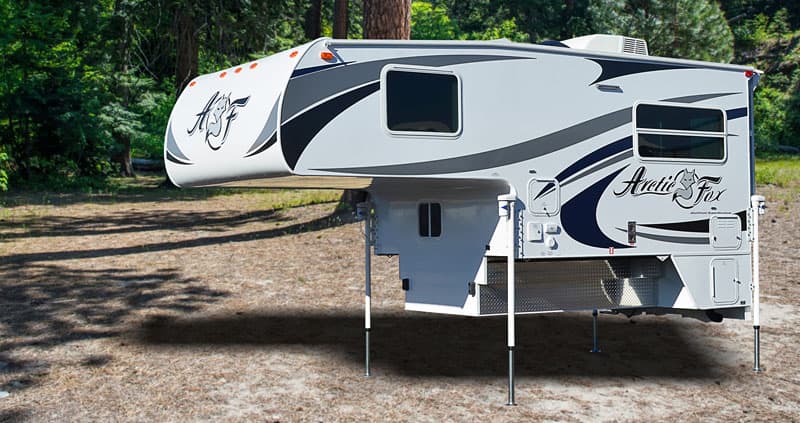 TCM: The Arctic Fox 865 debuted in the fall of 2008 and was officially discontinued in 2012.  That said, there are quite a few Truck Camper Magazine readers who bought 2013, 2014, 2015, and now 2016 Arctic Fox 865 truck campers.  What's the story behind the disappearance of the 865, its continued off-menu existence, and now its formal reintroduction?
Donald: 865 sales declined in 2012.  At the time we discontinued it we thought it was a good decision.  Once we took it off our official model menu, people who prefer non-slide truck campers continued to request it.  To accommodate these requests, we were building 865 models once a year.
In 2013, we built about twenty 865 models.  In 2014, we built around forty 865 models.  Last year we built over eighty 865 models.  As an off-menu selection, the 865 has become a volume piece with a regular production schedule.
Even though we took the 865 out of our brochures and our website, we had customers request it.   Somehow everyone knew it was available, and kept ordering the 865.
TCM: Well, it was always our favorite Arctic Fox model.  And we may have published this fact a few times, and that the 865 was available off-menu, if you asked.
Donald: Now the 865 is officially back.  It actually never left because of consumer demand.