With 61.6-percent of the vote, Terry Fleming from Scottsdale, Arizona has won the seventh Mod Contest of 2021 with his broom and dog leash loading mod. Congratulations, Terry!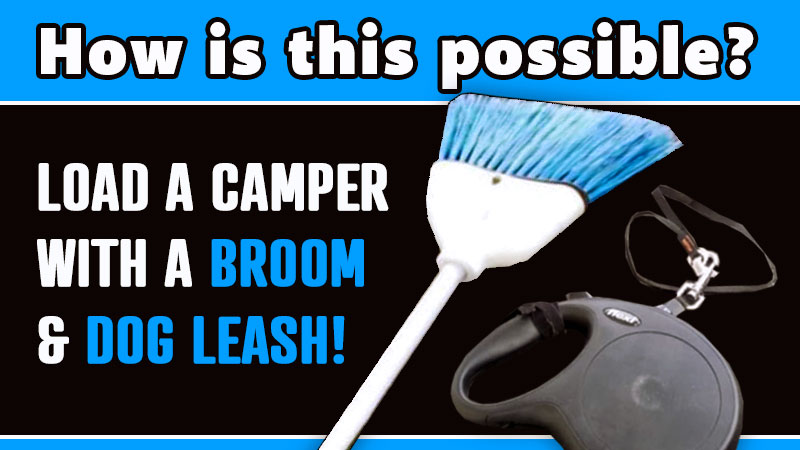 A limited-edition Truck Camper Adjustment Bureau (TCAB) T-shirt is being shipped to Terry.
As July's winner, he is now eligible for the December finals when readers will pick the best of the TCAB winners to determine the 2021 Modder of the Year! The Grand Prize is a $250 gift certificate to Lowes or Home Depot (or Canadian equivalent).
Scroll down below to see Terry's winning modification (#5 below).
Enter your mods now! Click here to enter TCM's Mod contest.
1. Latch To Prevent Cat From Getting Out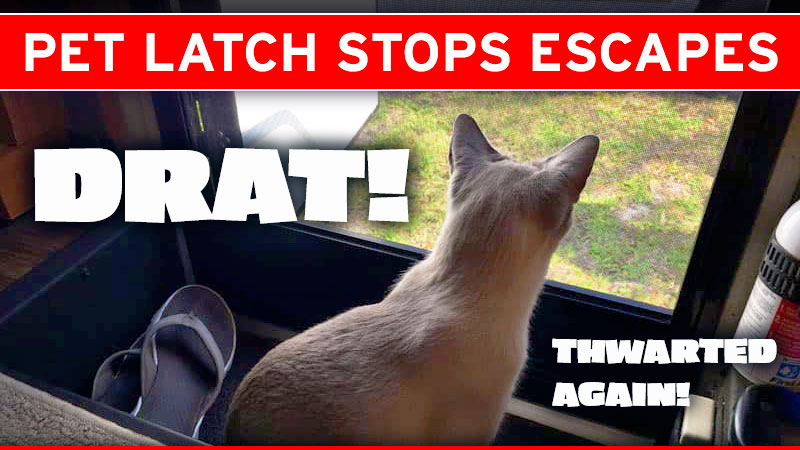 Kathy Dresbach from Atlanta, Georgia shares a simple latch to prevent her cat from getting out on her 2017 Ford F550 and 2016 Eagle Cap 1165 rig.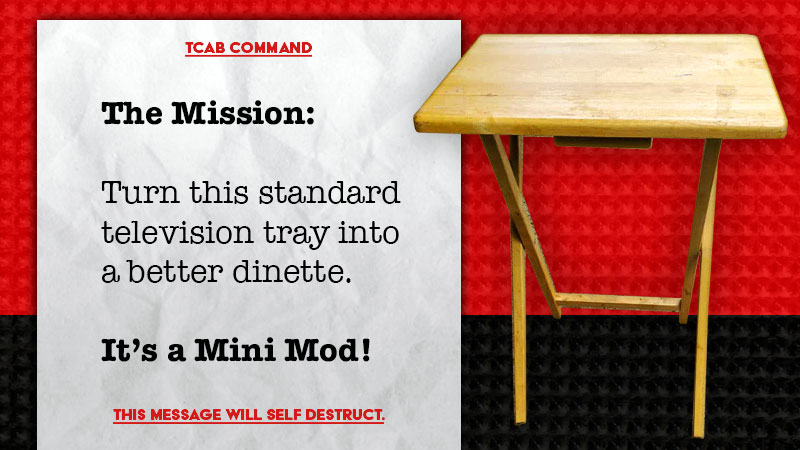 Craig Vogler from Tampa, Florida shares a TV Tray for the dinette of his 2018 Ford F-150 and Palomino SS-1251 rig.
3. Mattress Protector To Keep Dirt Off The Bed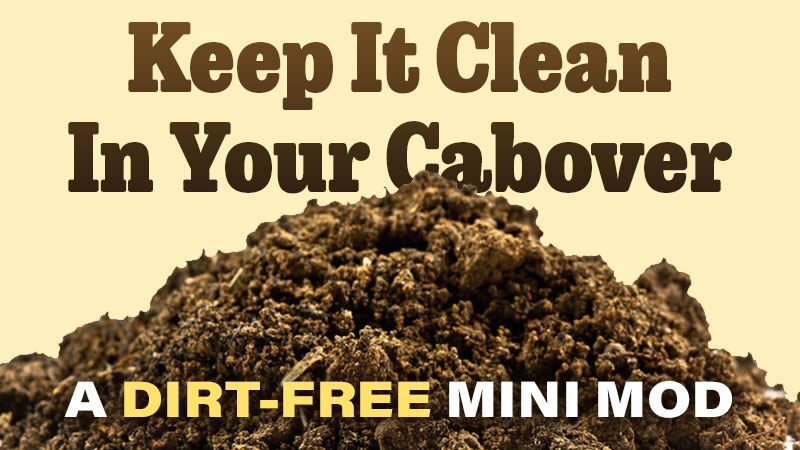 Mark Motsko from Powell Butte, Oregon shares a mattress protector to keep dirt off the bed of his 2016 Chevy Silverado and 2016 Bigfoot 1500 rig.
4. Ladder Mounted Multi-Use Clothesline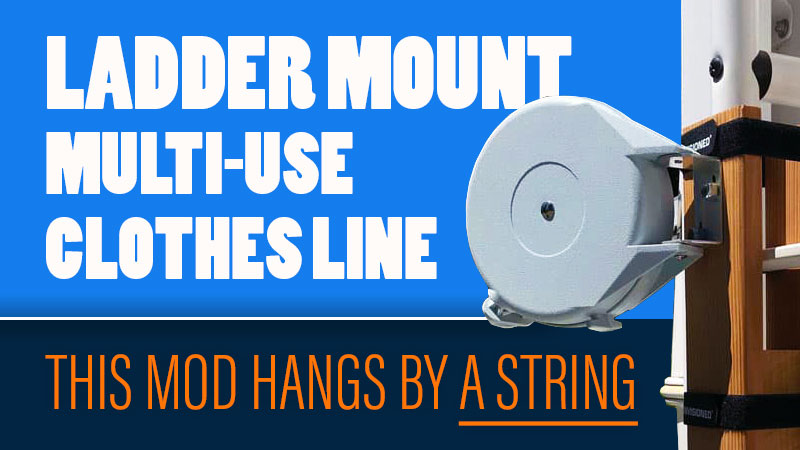 Steve Montanelli from Nevada City, California shares a ladder-mounted multi-use clothesline in his 2015 Ford F-350 and 2016 Northern Lite 9.6 rig.
5. How to Load A Truck Camper Using a Broom and Dog Leash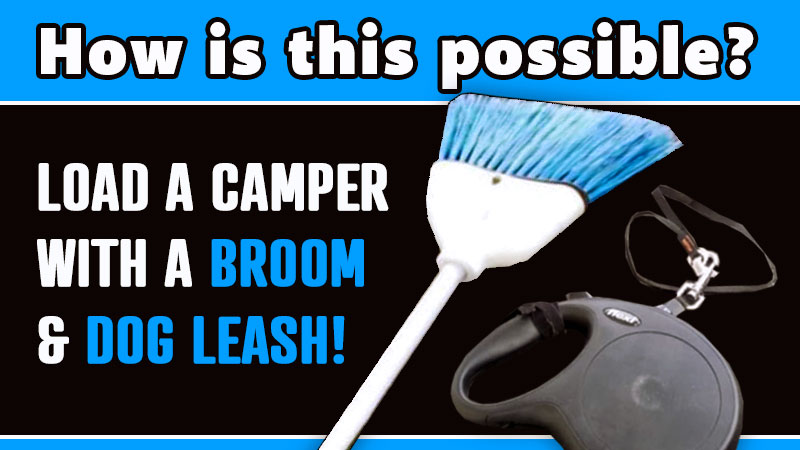 Terry Fleming from Scottsdale, Arizona shows us how he loads his truck camper using a broom and dog leash using his 1999 Ford F-250 and 2019 Adventurer 80RB rig.
6. On the Road Cooling For Your Slide-Out's Fridge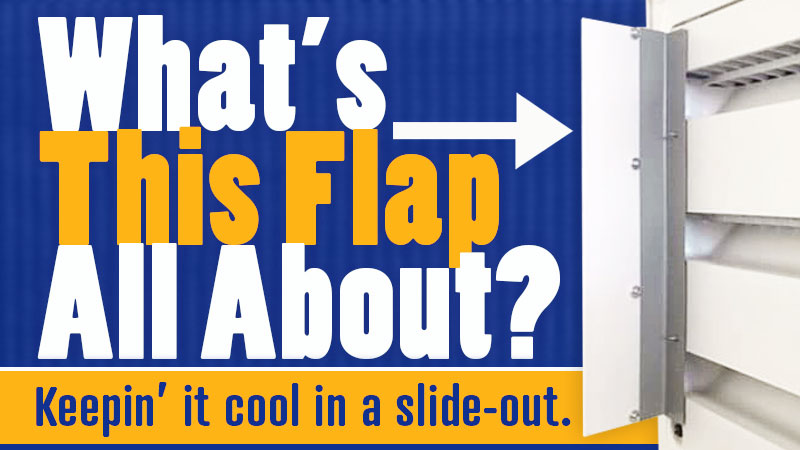 Mike Shippy from Parker, Colorado shares his on-the-road cooling for his slide-out's refrigerator in his 2016 Ram 3500 and 2017 Adventurer 89RBS rig.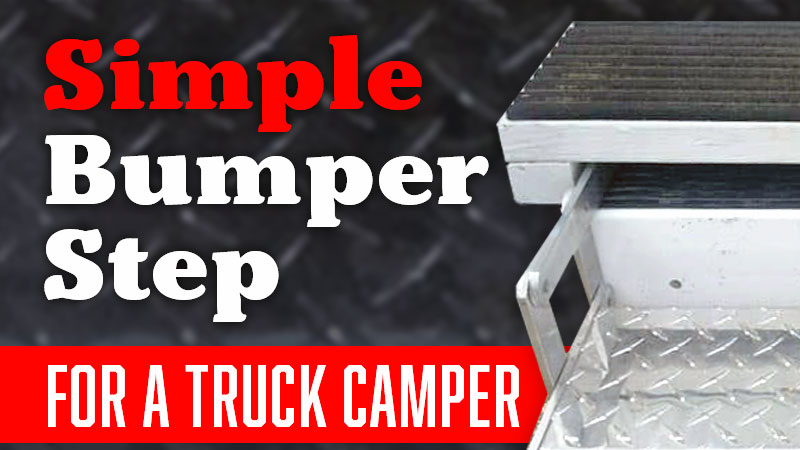 Steve Nadeau from Boise, Idaho shares simple steps for the bumper of his 2020 Ford F-350 and 2020 Wolf Creek 840 rig.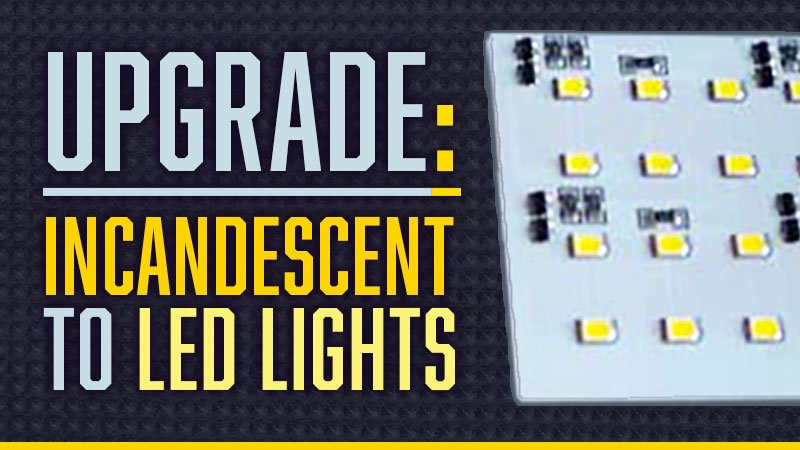 Charles Coushaine of Punta Gorda, Florida shares an LED Fixture Upgrade for his 2001 Ford F-350 and 2012 Chalet DS116RB rig.