Welcome to the third entry in July's Mini Mod Contest.  One Mini Mod will be published in every Email Alert in July.  At the end of the month, we'll hold a reader vote to determine July's winner.  Click here for information about the 2021 Mod Contest, including how to enter.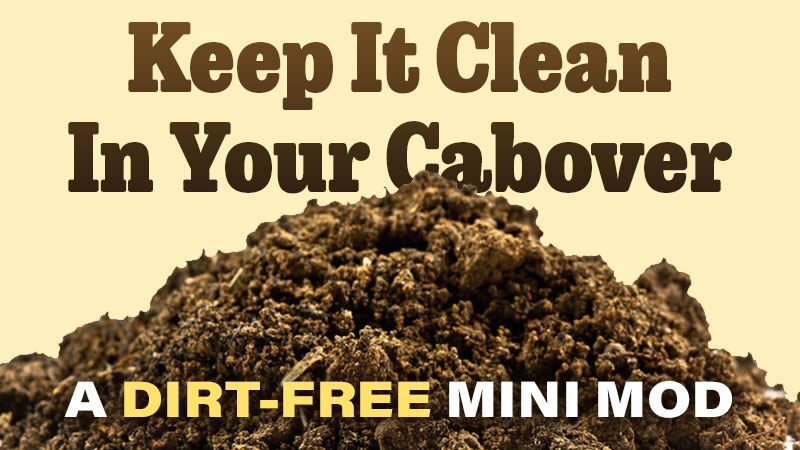 Mark Motsko, Powell Butte, Oregon
Mattress Protector To Keep Dirt Off The Bed
2016 Chevy Silverado
2016 Bigfoot 1500
We wanted to keep the cabover bed and mattress clean while accessing the storage bins.  The idea of protecting the cleanliness of a mattress came to us after shopping at a bedding store.  Most mattress retailers use a fabric cover over the foot portion to keep the mattress clean and sanitary.
After a year or so of trying to keep dirty shoes from soiling the foot of our camper bed, my wife constructed a simple protector using fabric which we lay over the mattress.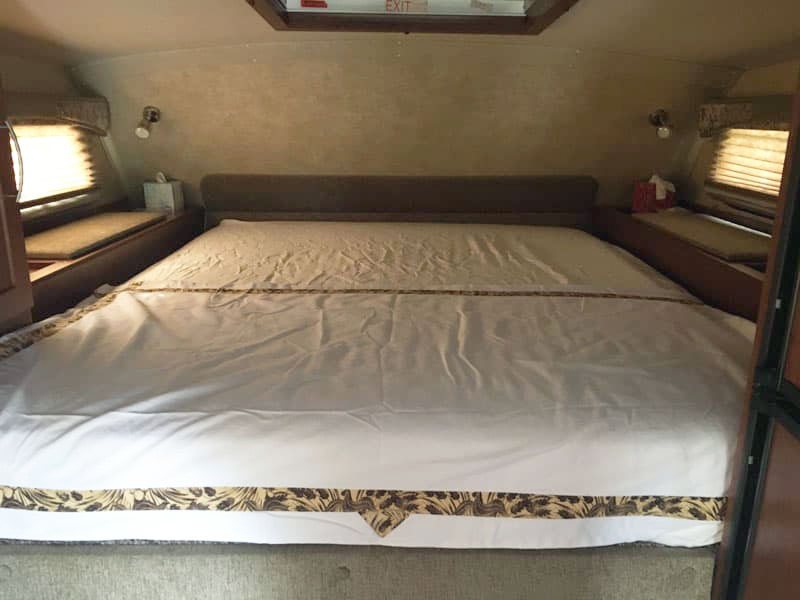 This allows us to access the hampers and closets while protecting the bedding from getting dirty.  When it's not in use, it folds up and stores out of the way.
It has worked out excellent!  I no longer get reprimanded for getting my dirty shoes on the clean bedding.
It took me about three hours including fabric binding hours.  It cost me $3.00.  In my opinion, the skill level of this modification is easy.
Disclaimer: The modifications above are submitted by Truck Camper Magazine readers. It is your responsibility to make sure that any do-it-yourself modification project you undertake is safe, effective, and legal for your situation.
Enter Your Mods Now!
If you'd like to enter a modification you've done on your truck camper, click here. You can enter as many mods as you want, at any time.  Good luck mod makers!