Welcome to the seventh entry in July's Mini Mod Contest.  One Mini Mod will be published in every Email Alert in July.  At the end of the month, we'll hold a reader vote to determine July's winner.  Click here for information about the 2021 Mod Contest, including how to enter.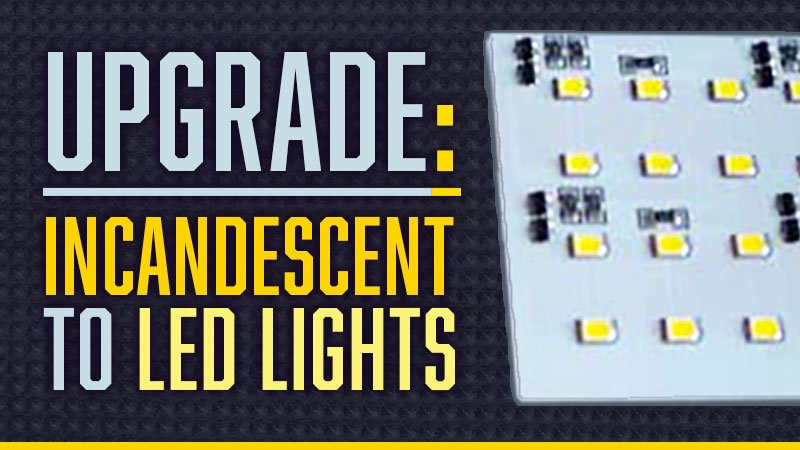 Charles Coushaine, Punta Gorda, Florida
Incandescents to LED – A Fixture Upgrade
2001 Ford F-350
2012 Chalet DS116RB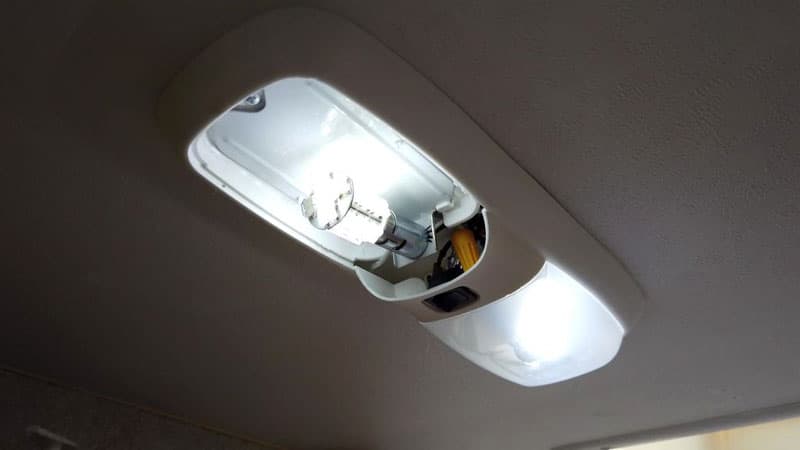 My 2012 Chalet DS116RB truck camper is now turning nine years old. With all its travels around the country, it's getting time for some interior lighting fixture upgrades.
The first one is to replace the original 12-volt incandescent bathroom light with a new LED light fixture to improve lighting efficiency. Years ago I changed the bulbs out to LED, but even they are starting to flicker and need changing to optimize light output.
This new LED light fixture is quite different. It has been designed for optimum light output based on how a LED emits light.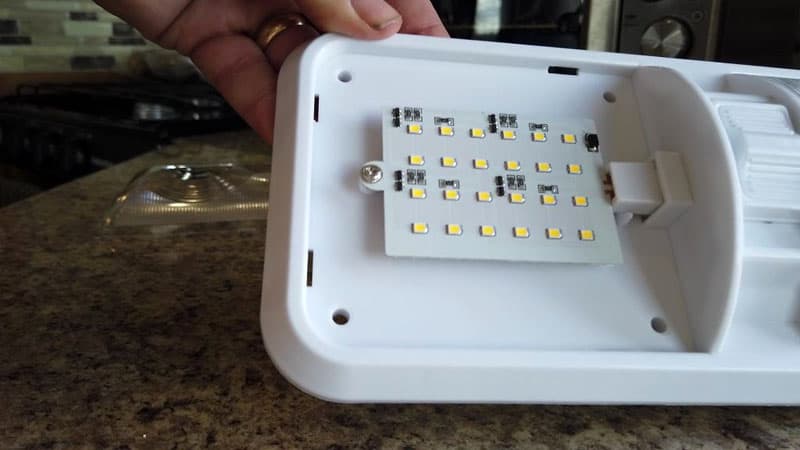 The internal LED circuit board is flat with each LED emitter aimed directly out of the fixture.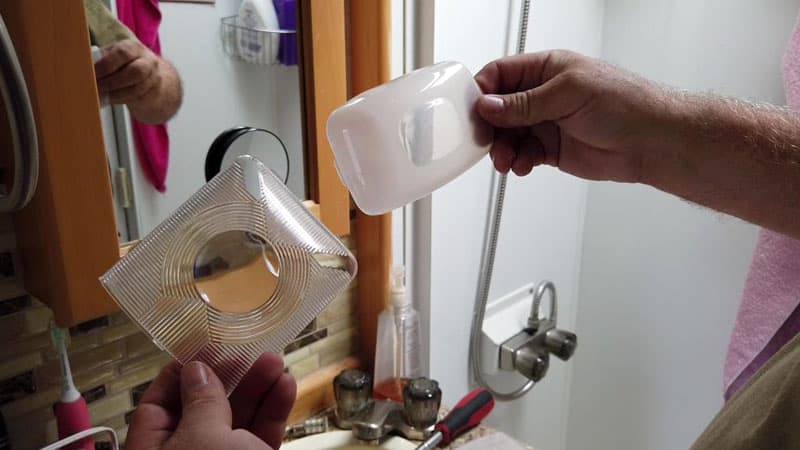 Also, and most noticeable, the lens is clear with optical elements that spread the light more evenly.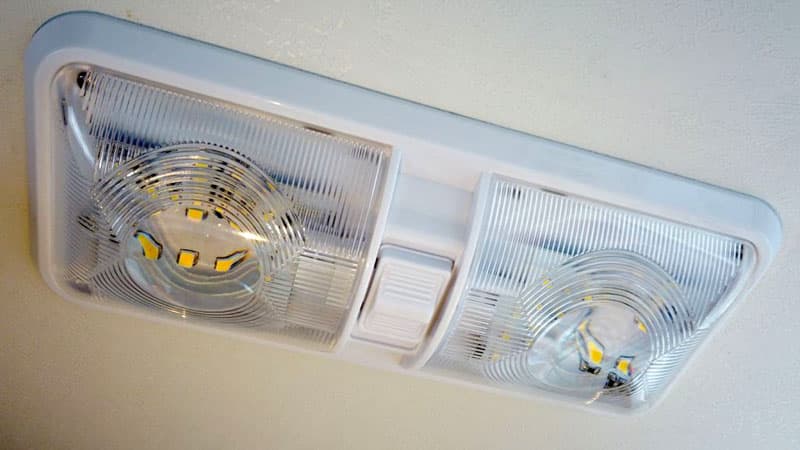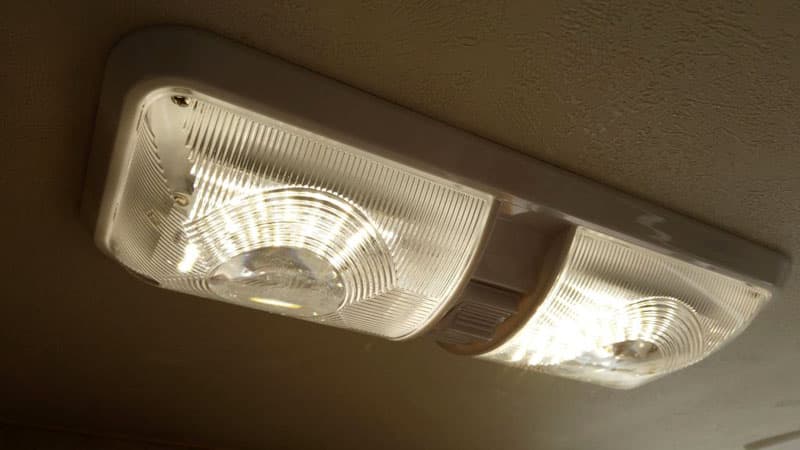 The change-out was quite easy. Just unscrew the old fixture from the ceiling, unscrew two wire nuts to release the wires, and re-install the new one in the opposite order.
The light output is easily two times what our old fixture was, and what we like is that it has a switch to allow using one, or both, sides of the fixture. The clearer lens and optimized circuit board layout make this fixture much more efficient than the old one.
We are definitely pleased with this mod and highly recommend people with older campers do the same.
It took me one hour to complete this modification and cost me $20.  In my opinion, the skill level of this modification is easy.
Disclaimer: The modifications above are submitted by Truck Camper Magazine readers. It is your responsibility to make sure that any do-it-yourself modification project you undertake is safe, effective, and legal for your situation.
Enter Your Mods Now!
If you'd like to enter a modification you've done on your truck camper, click here. You can enter as many mods as you want, at any time.  Good luck mod makers!