Welcome to the second entry in July's Mini Mod Contest.  One Mini Mod will be published in every Email Alert in July.  At the end of the month, we'll hold a reader vote to determine July's winner.  Click here for information about the 2021 Mod Contest, including how to enter.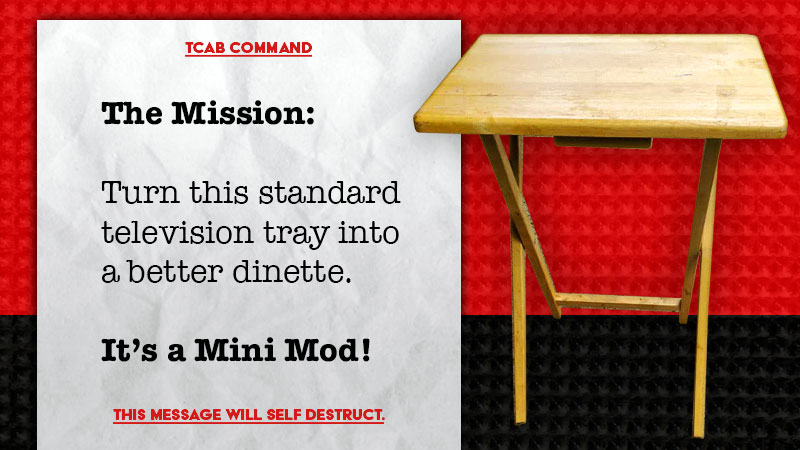 Craig Vogler, Tampa, Florida
TV Tray For The Dinette
2018 Ford F-150
Palomino SS-1251
My dinette area has shrunk by a third since I dedicated part of it to storage for my solar batteries. On my maiden voyage, I also discovered that the OEM dinette table did not have enough room to easily get in and out from behind the table.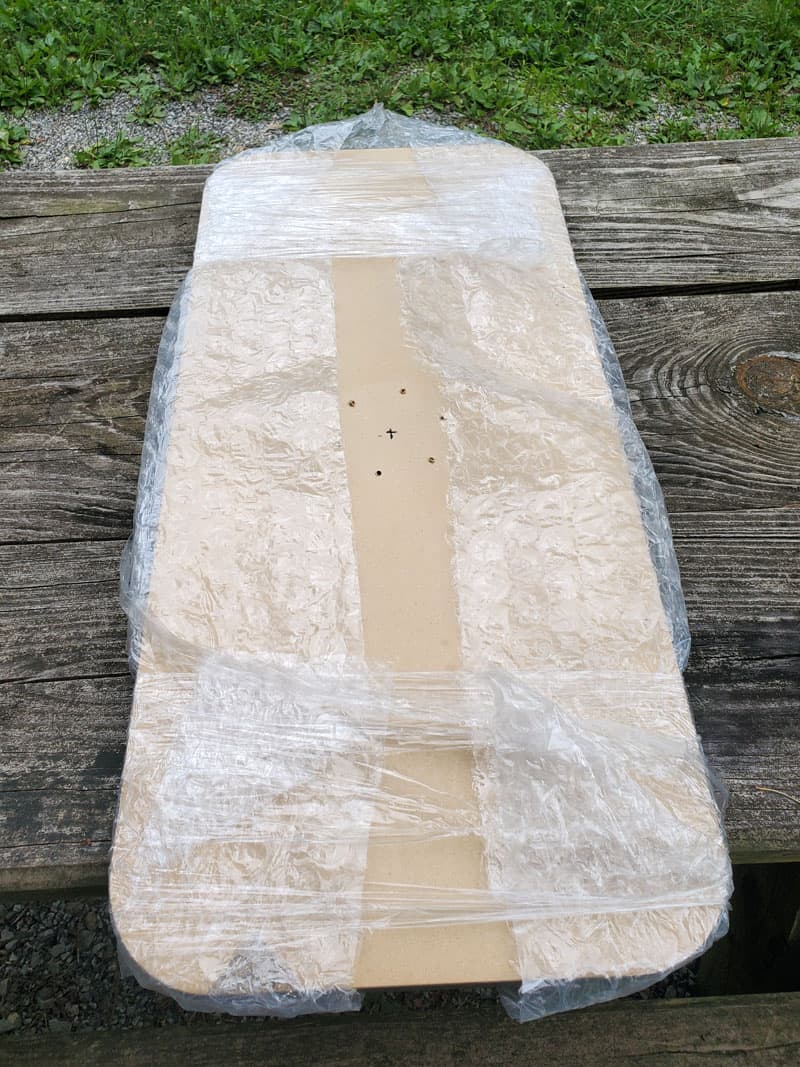 Above: The big table that was original to the camper
So, I was using a TV dinner tray instead, but it wobbled dangerously.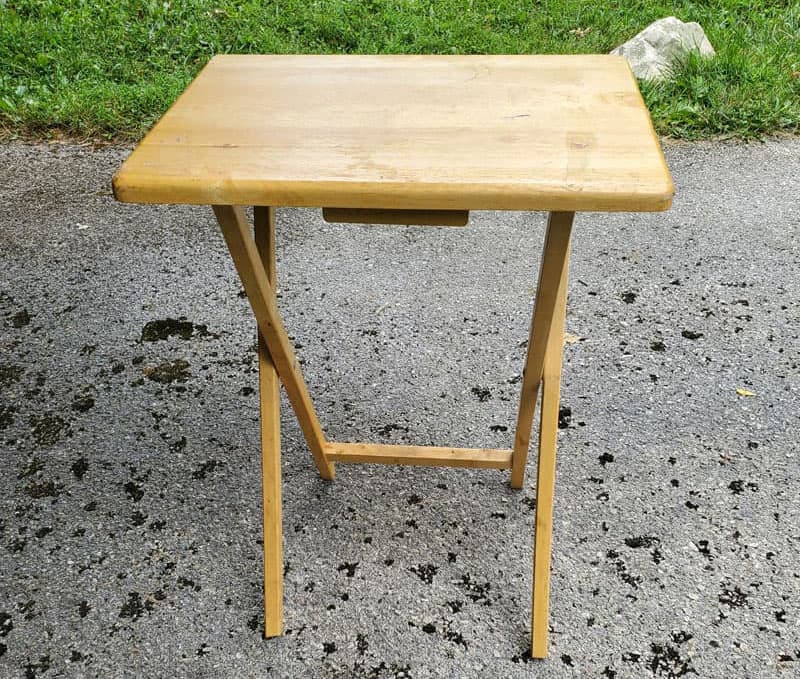 Eventually, the light bulb went on. I could create a hybrid solution.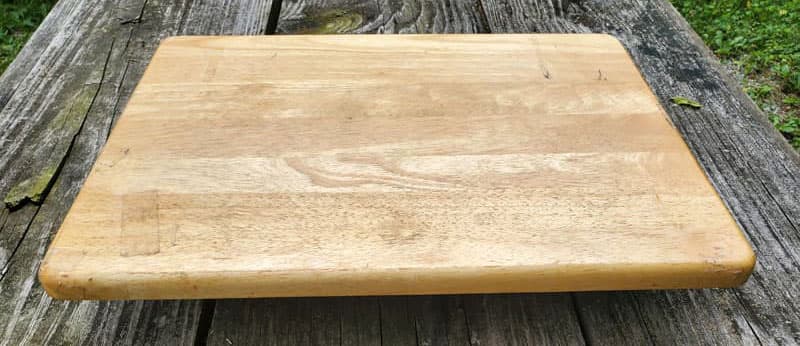 I took the table part of the TV dinner tray and I put the mounting plate from the OEM dinette table on it.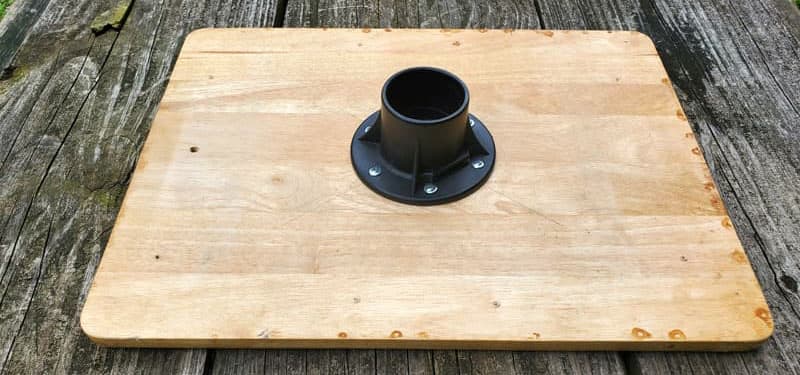 Then I could use the pole from the original dinette table and have a much more stable table with easy entry and exit.
I was at Raccoon Branch Campground in the Mount Rogers National Recreational Area, and luckily I had my tools with me. I took the top of the TV dinner tray and got the mount off the dinette table.
Next, I centered the mount on the tray and fastened it down. I took it into the camper and amazingly enough, it worked as anticipated. No more wobble-thon and it's easy in and out of the dinette area.
I threw away the old table top since this mod is the absolute answer to the problem. And I got more room out of it, too. I have another TV tray that I use for outside purposes as well.
The dinette table came with my camper. The TV dinner trays came free from my brother when he bought new ones. The fasteners used were from the original dinette table.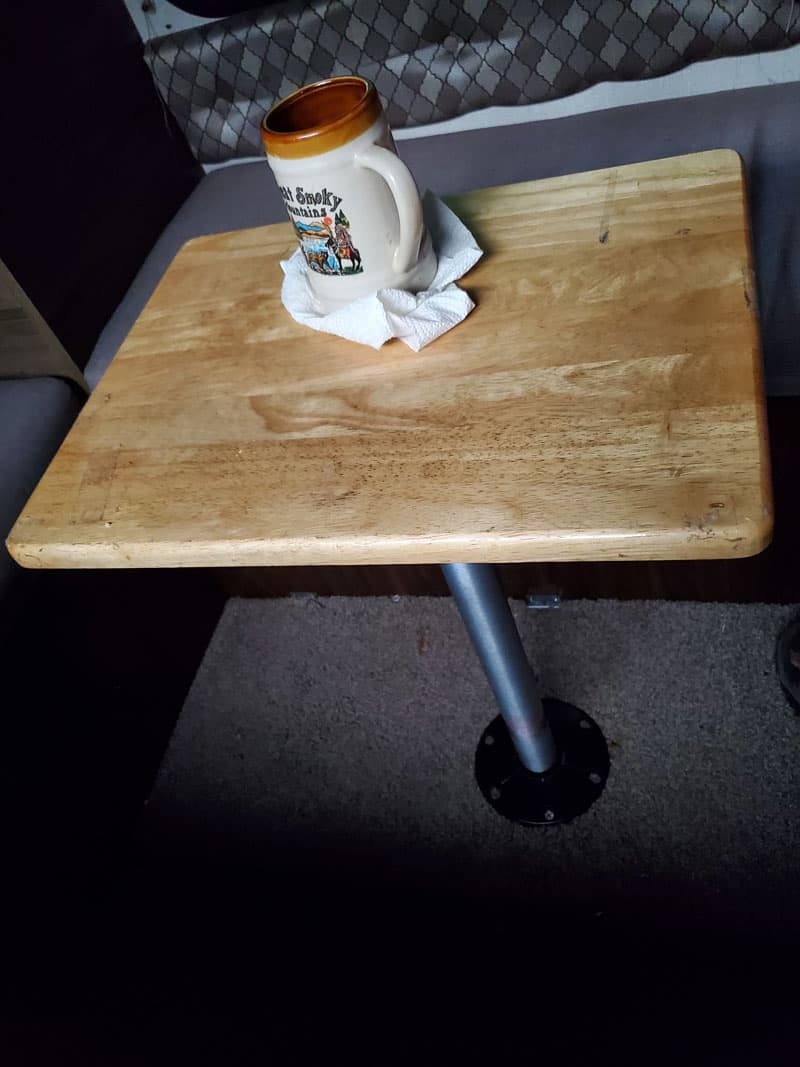 It took me half an hour to complete this modification. There was no cost and the materials were repurposed from other usages, and a beer.  In my opinion, the skill level of this modification is pretty basic because all you're using is a screw gun and a straight edge.
Disclaimer: The modifications above are submitted by Truck Camper Magazine readers. It is your responsibility to make sure that any do-it-yourself modification project you undertake is safe, effective, and legal for your situation.
Enter Your Mods Now!
If you'd like to enter a modification you've done on your truck camper, click here. You can enter as many mods as you want, at any time.  Good luck mod makers!