Welcome to the first entry in July's Mini Mod Contest.  One Mini Mod will be published in every Email Alert in July.  At the end of the month, we'll hold a reader vote to determine July's winner.  Click here for information about the 2021 Mod Contest, including how to enter.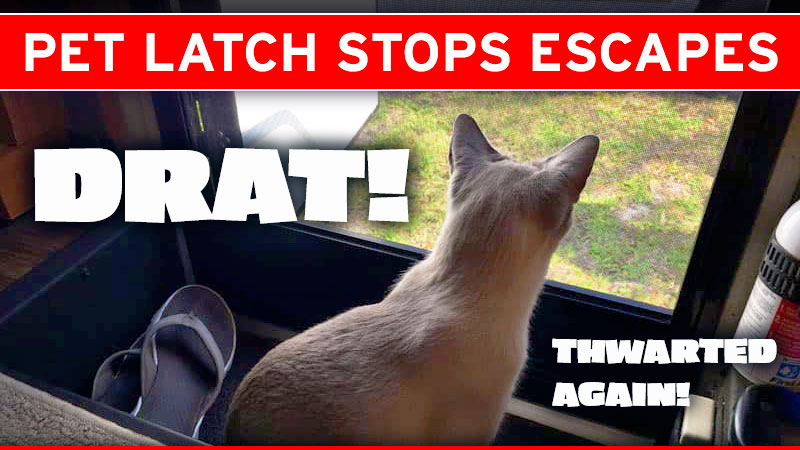 Kathy Dresbach, Atlanta, Georgia
Pet Latch Stops Escapes
2017 Ford F-550
2016 Eagle Cap 1165
Our cat, Nickie, has figured out that he could press down on the door latch on the screen, and push open the door.  This mod is to make it so that our cat couldn't get the door open on his own.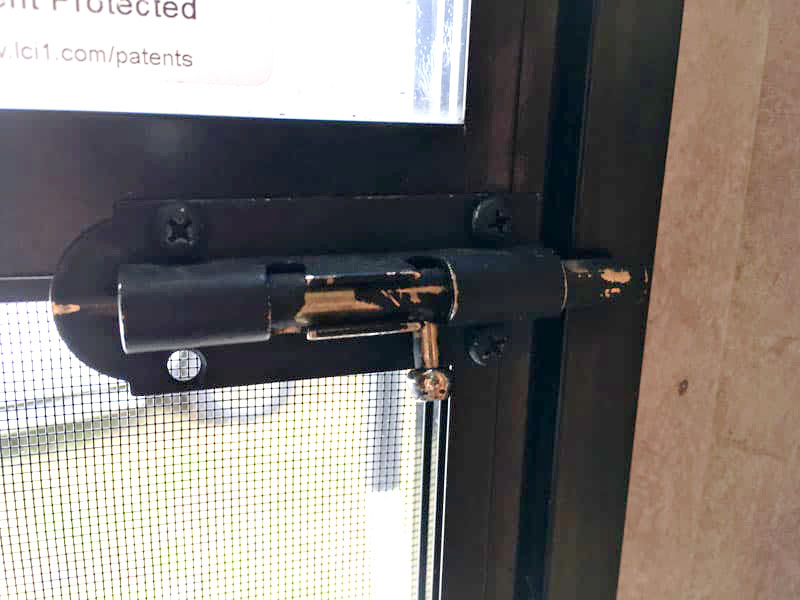 We bought a domestic screen door bolt latch to keep him from using the camper's screen door.  We screwed the bolt latch into the frame of the screen door.  We didn't even need the receiver because it could just go across the wall.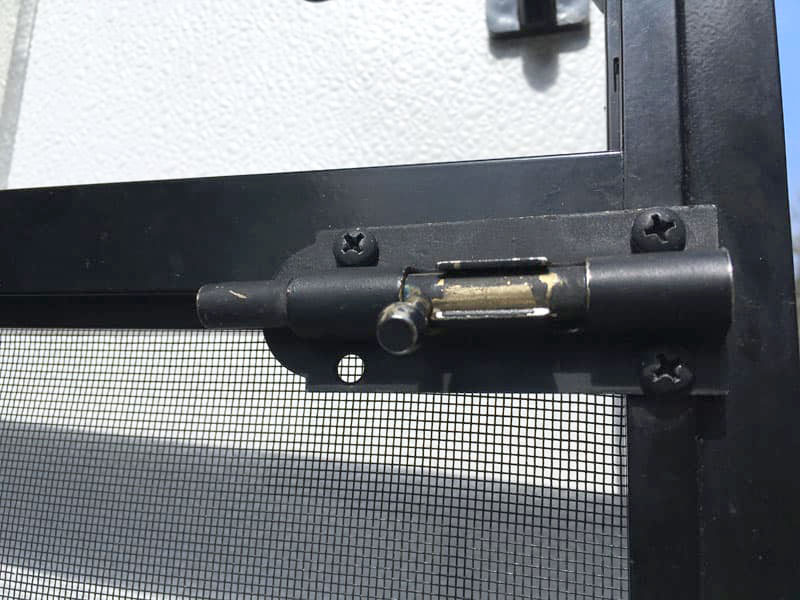 Then, we spray-painted the bolt latch to match our screen door.
When our cat is inside and we are outside, all we need to do is open the plexiglass slide on the screen door and reach in to move the latch.  We now have double latch protection from him getting out of the camper.
As long as we remember to latch it, he can't get out.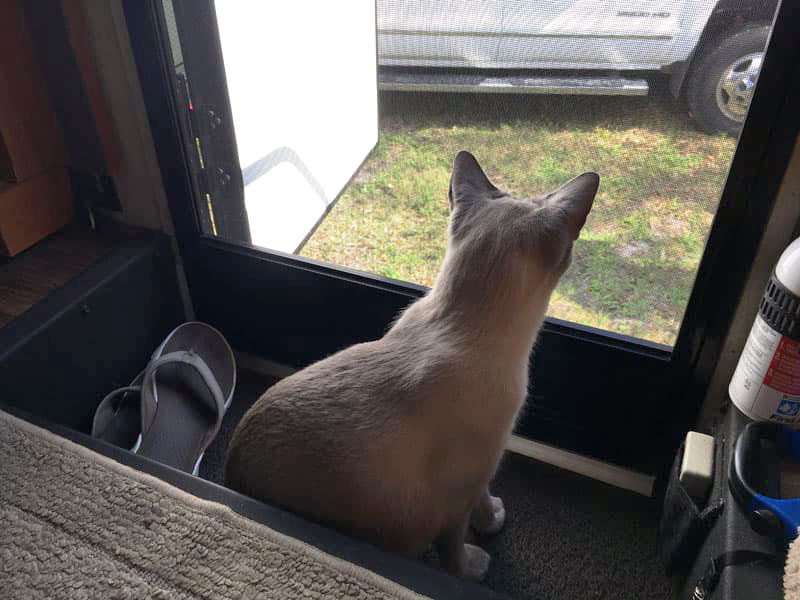 This mod has worked out great!  Nickie has not been able to get out of the camper.
It took me 30-minutes to complete this modification and cost me under $2.  In my opinion, the skill level of this modification is easy.
Disclaimer: The modifications above are submitted by Truck Camper Magazine readers. It is your responsibility to make sure that any do-it-yourself modification project you undertake is safe, effective, and legal for your situation.
Enter Your Mods Now!
If you'd like to enter a modification you've done on your truck camper, click here. You can enter as many mods as you want, at any time.  Good luck mod makers!