TCM readership in 2020 smashed every prior record with an incredible 1.9-million unique visitors and 5.6-million pageviews.  So what was the most read and popular article of the year?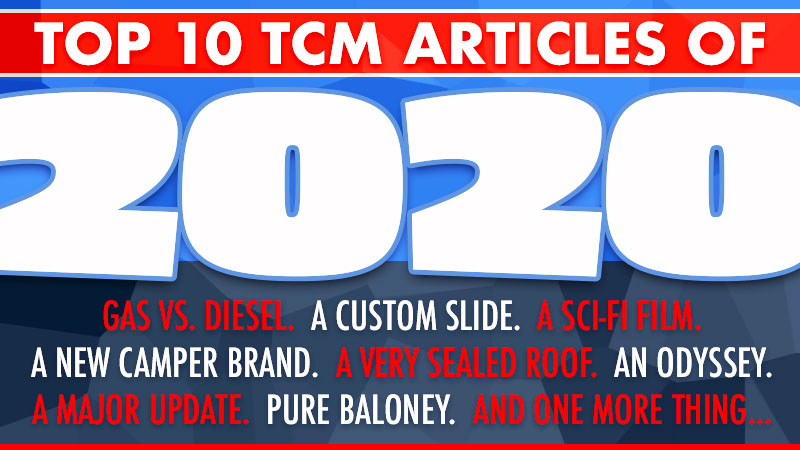 It's always fascinating to go back and see what stories enjoyed the most readership and interest that year.  The results often confound our expectations.
We check our readership data for several important reasons.  First and foremost, we want to keep our finger on the pulse of what our readers actually want to read.  As publishers, it's incredibly tempting to assume we know what you want.  Our gut and personal preferences have some definite opinions, but the data is the reality.
This is actually a huge relief as it gives us a concrete direction on what types of content to focus on.  We can't always provide the content that's most wanted, and we need to keep the magazine well-rounded, but the readership data is a fantastic guide.
Big Surprise: Covid Content Ruled 2020
Sadly, we really we not surprised by the number one article of 2020.  One article not only set the record for 2020, but also became the most well read article in Truck Camper Magazine history.
When we pull up a chart going all the way back to 2009, "Urgent Petition to Keep RV Campgrounds Open" stands head and shoulders above everything else.  It was published just as the implications of Covid-19 on campgrounds were coming into focus, and it ignited on social media.  For days we saw readership numbers that towered above anything we had seen before.
Situations like Covid are not how we want to set new readership records, but we are proud that we were able to quickly bring significant attention to the closing campground issue.  Campgrounds were still closed, but the importance of reopening them for full-time campers and people who needed accommodations reached the appropriate decision makers.  In a less than stellar year, it was a high point.
Top 10 Truck Camper Articles of 2020
Here are the top 10 most popular Truck Camper Magazine articles published in 2020, listed in the order of their readership numbers.  And the most popular article of 2020 is…
1. Urgent Petition To Keep RV Campgrounds Open
Truck Camper Magazine urges federal, state and local authorities to allow RVers to shelter in place in national, state, local and commercial campgrounds.  The alternative could be disastrous.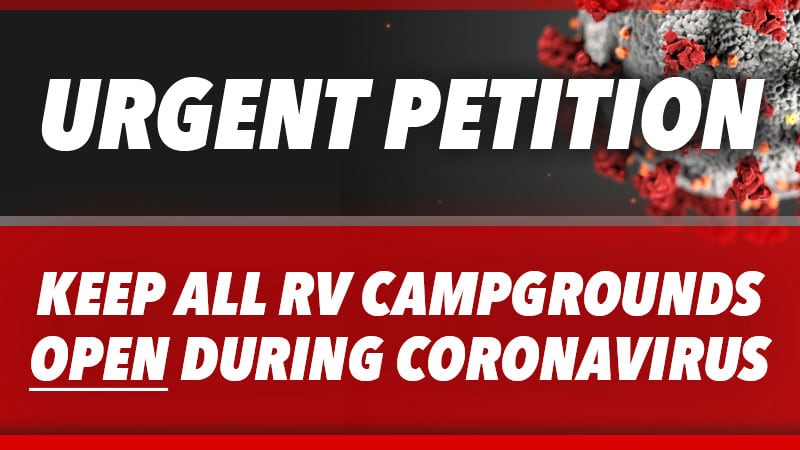 2. Going Gas: A Diesel Owners Experience
After years of frustration and breakdowns, Rick Johnson finally decided to sell his 2004 Ford F-350 with the notorious 6.0-liter diesel and make a very different choice.  One year and several Colorado mountain passes later, here's his in-depth report.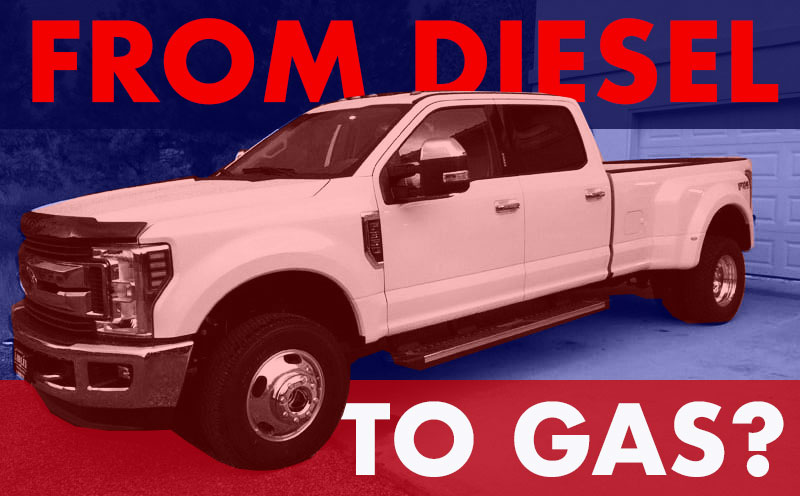 3. 3 Ways To use An RV During Coronavirus
Here are three ways to use an RV or camper as a Family Emergency Vehicle for self-quarantine, medical care for sick loved ones, and escaping from coronavirus.  Don't panic.  Just prepare.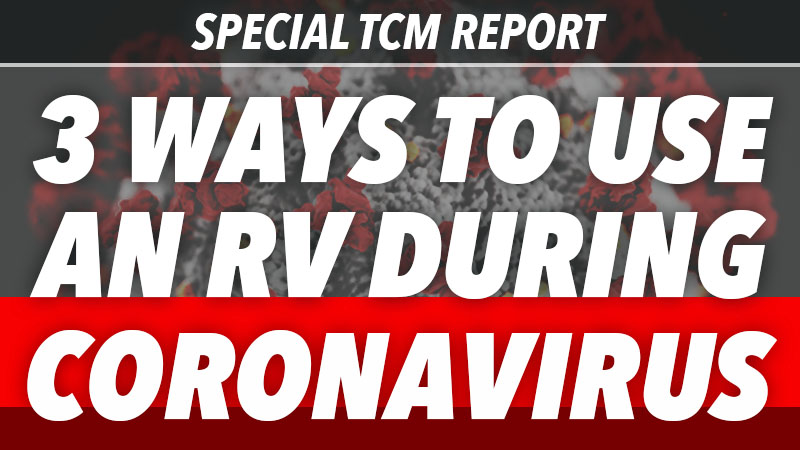 4. Mario Mercier's Incredible Custom Truck Camper
Mario Mercier of Quebec has built a stunning custom hard side, side-entry, single-slide truck camper that challenges just about every conventional truck camper manufacturing technique.  You've never seen a fiberglass truck camper like this.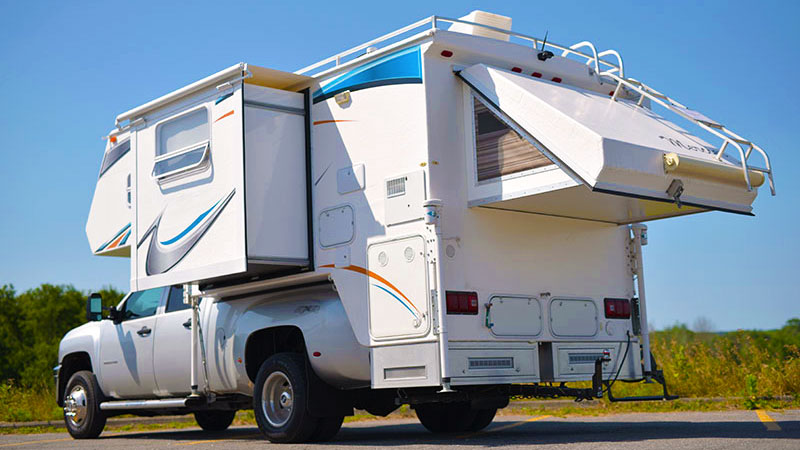 5. Short Film: Back to the Truck Camper
Should Jim sell his truck camper and buy a motorhome?  There's only one way to find out.  With a Northern Lite on the line, Charlie transports Future Jim back in time.  Great spectacular!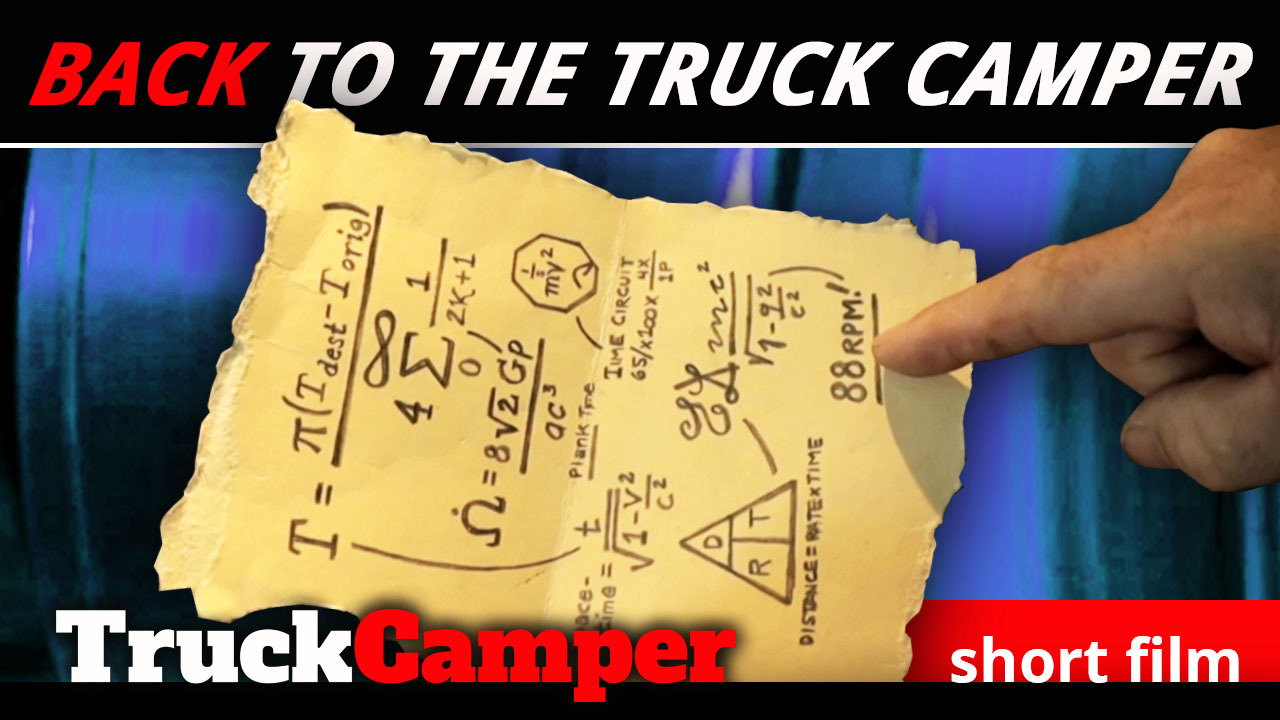 6. Adventurer Manufacturing Announces Scout Truck Campers
Adventurer Manufacturing pushes the envelope of hard side camper design, materials, and construction with the all-new Scout brand.  From composite panels to removable components to a roof-top pop-up bed system, Scout represents a bold and ambitious leap forward. Introducing the Scout Olympic truck camper!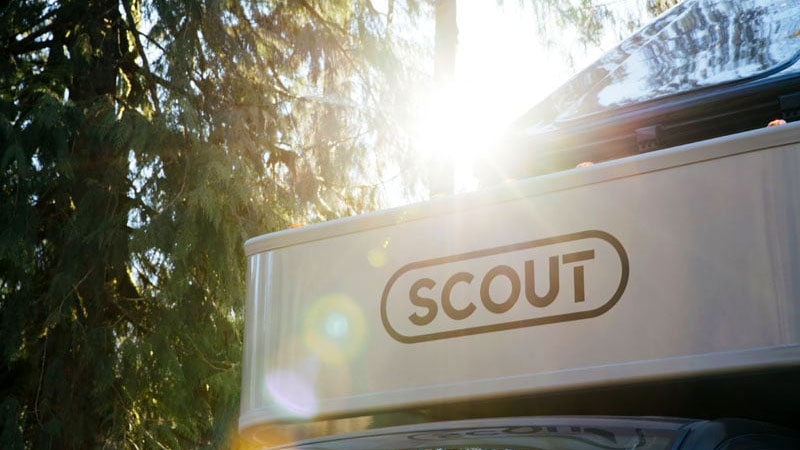 7. TCM EXCLUSIVE: 2021 Cirrus 820 Updates
nuCamp RV debuts a majorly updated Cirrus 820 with a taller and reinforced basement, SeaFlo doors, bulkhead battery compartment, all-new interior, a list of new standard features, and much more.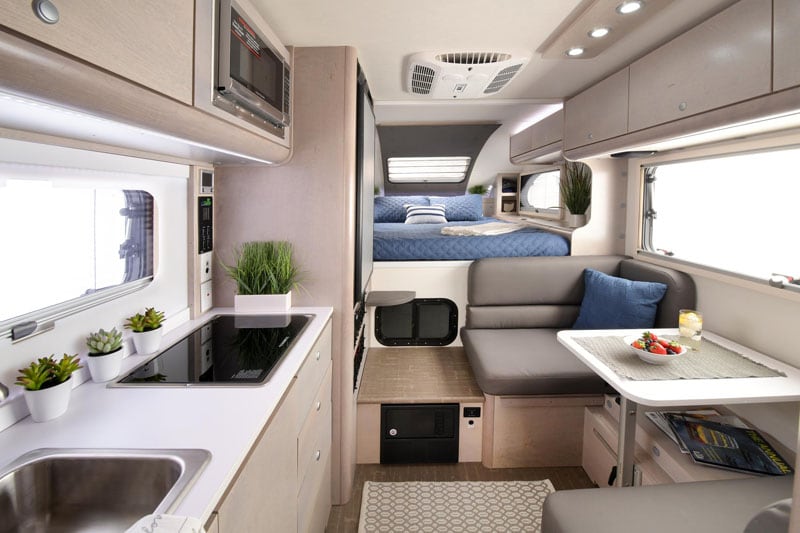 8. Short Film: The Odyssey Custom Truck Camper
Ron K. has built one of the most unique and visually incredible custom truck campers we have ever seen; The Odyssey.  And if the exterior isn't amazing enough, just wait until you see the interior.  180-degree vertical windows anyone?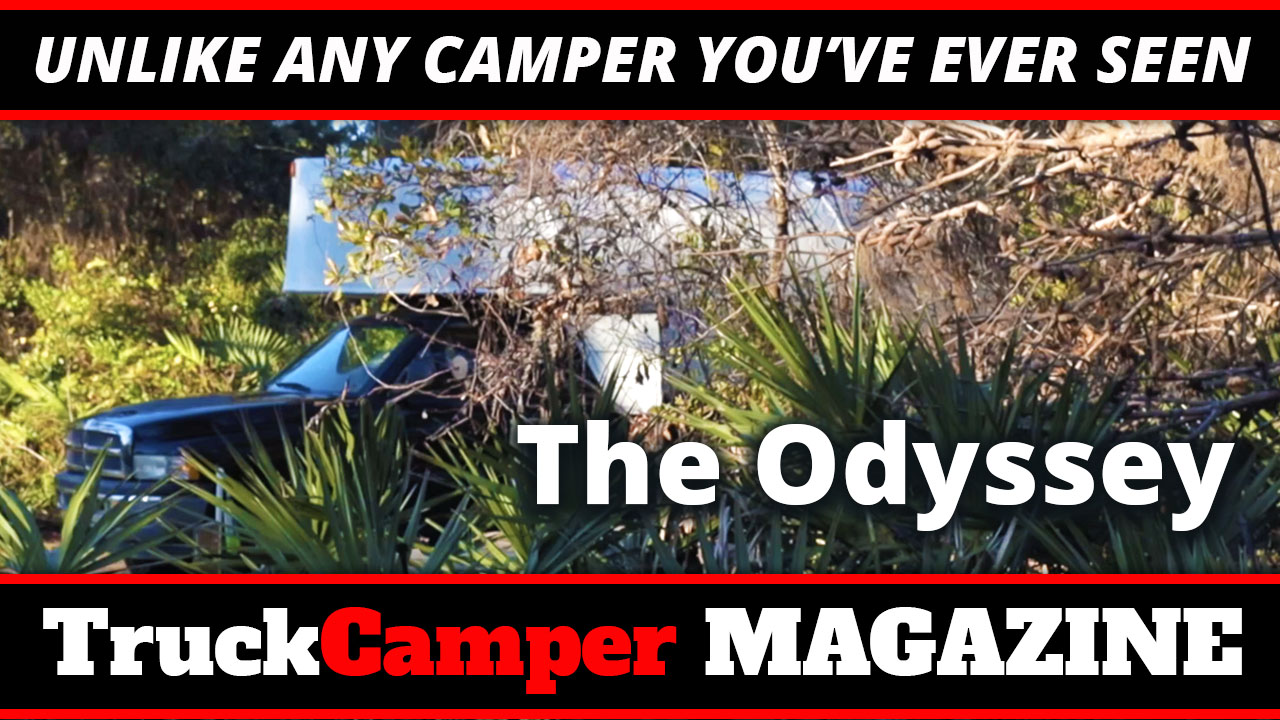 9. FlexArmor Spray-On Roof Installation and Review
FlexArmor is the most robust sprayed-on RV roof system on the planet.  Billed as, "…the last RV roof you'll ever need", it comes with a lifetime warranty.  For this review, Truck Camper Magazine gets a FlexArmor roof from RVRoof.com and asks the big question; is FlexArmor worth the cost?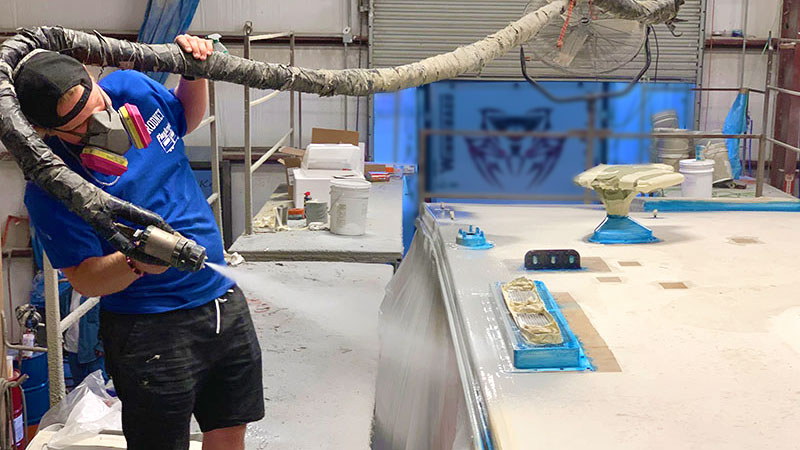 10. Top 10 Best Truck Camper Lists are Baloney
Top 10 Best truck camper lists, articles and videos are misleading and potentially dangerous.  Here's proof, and the right way to find the best truck camper for you.  Fellow truck campers, beware!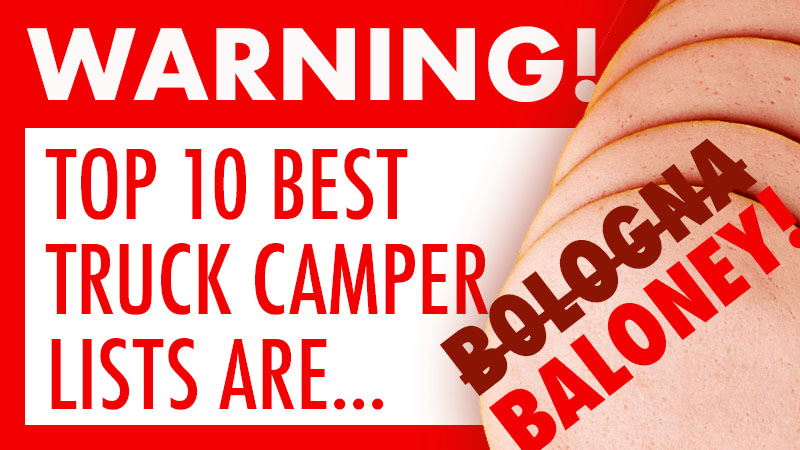 To see all of the articles from 2020, please check out our Latest section.