This year's Mod-Ster contest has been a huge success! Now it's time to vote for the best truck camper mod of 2019. Who's the best Mod-Ster of year? Review the 10 monthly winners, and choose…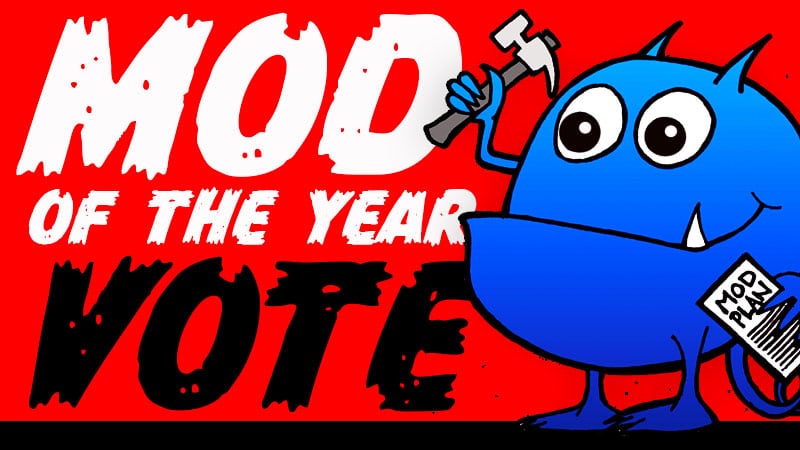 I have seen the Mod-Ster and he is us!
Nearly every email alert in 2019 featured a truck camper mod and the insatiable of Truck Camper Magazine readers ate them up – nose to bumper – and begged for more. "More mods! More mods!" we cried. "Truck camper mods just so scrumptious, tasty and delicious!"
All totaled we have consumed nearly 100 truck camper mods in 2019.So who's the top modder of 2019? It's time to find out.
We have put all 10 monthly Mod-Ster mod contests on this one electron page of Truck Camper Magazine to battle for your vote – Mod-Ster vs Mod-Ster.  Scroll down to the see the 10 monthly winners.
Voting for the 2019 Truck Camper Mod of the Year starts today and ends at 11:59pm PST next Thursday, December 12th.
The winner will be announced the following day; Friday, December 13th.  Who will be the 2019 World Champion Truck Camper Mod Maker?  It's time to vote.
CLICK HERE TO VOTE FOR YOUR 3 FAVORITE MODS
1. Cabover Valance To Reduce Wind Noise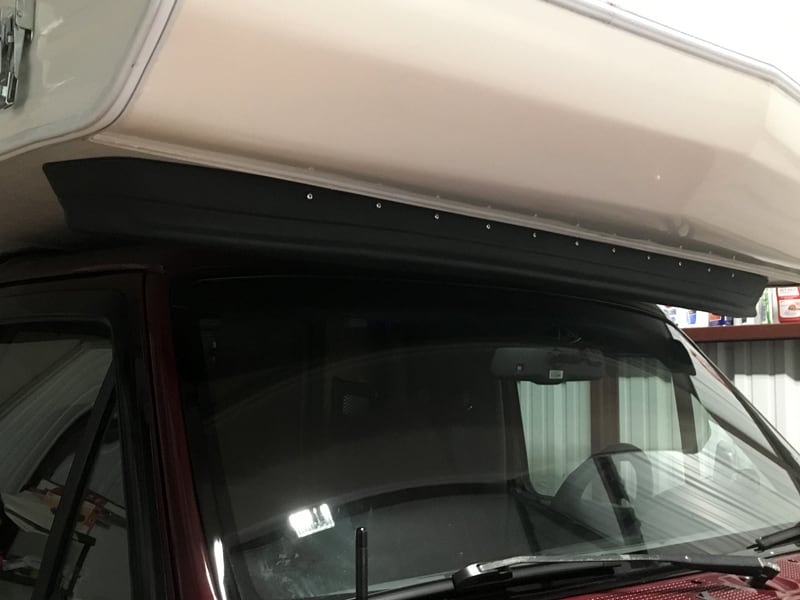 Traci Hill-Duncan of Abilene, Texas shares a Cabover Valance To Reduce Wind Noise on her 1996 Ford Bronco and 1996 Lite Craft rig.
2. Pillow Storage For Cold Weather Gear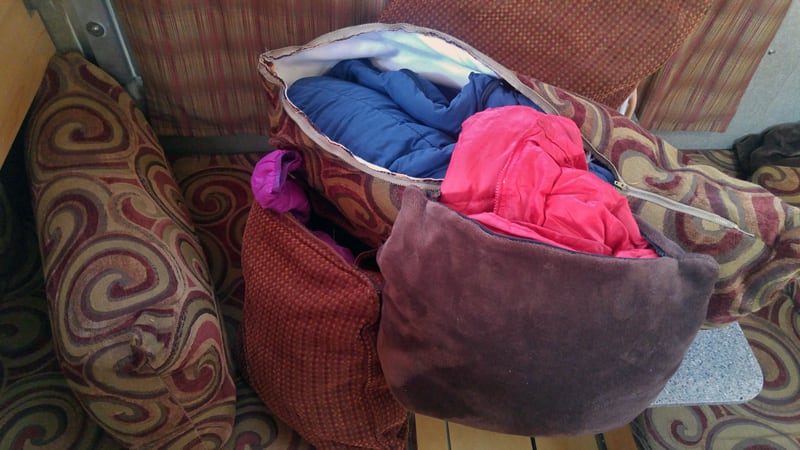 Laurie Heimbigner of Pullman, Washington shares a pillow storage for cold weather gear idea for her 2013 Ford 550 and 2013 Phoenix Pop-up rig.
3. Stable Steps and Banister For Side Entry Camper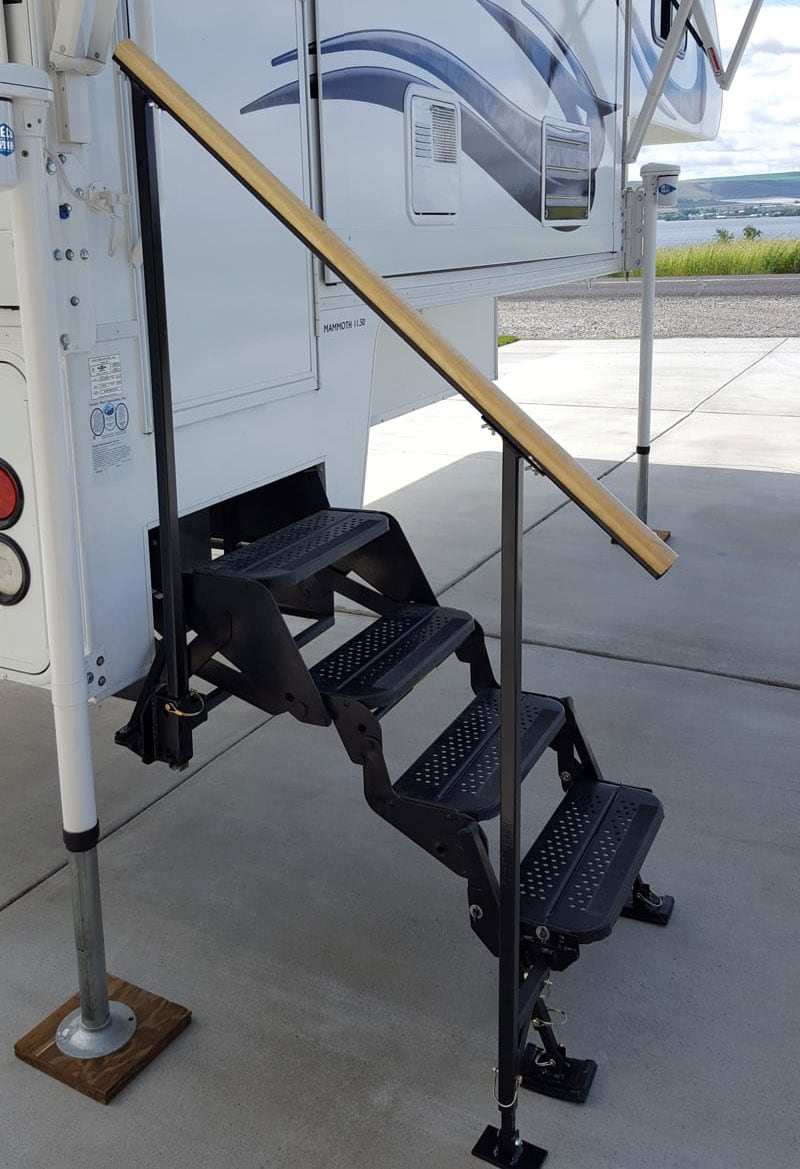 Dave Riddle of Burbank, Washington shares stable steps and a banister on his side entry camper.  He has a 2015 Chevrolet Silverado 3500 and 2017 Host Mammoth rig.
4. New Tables and Lagun Mounting System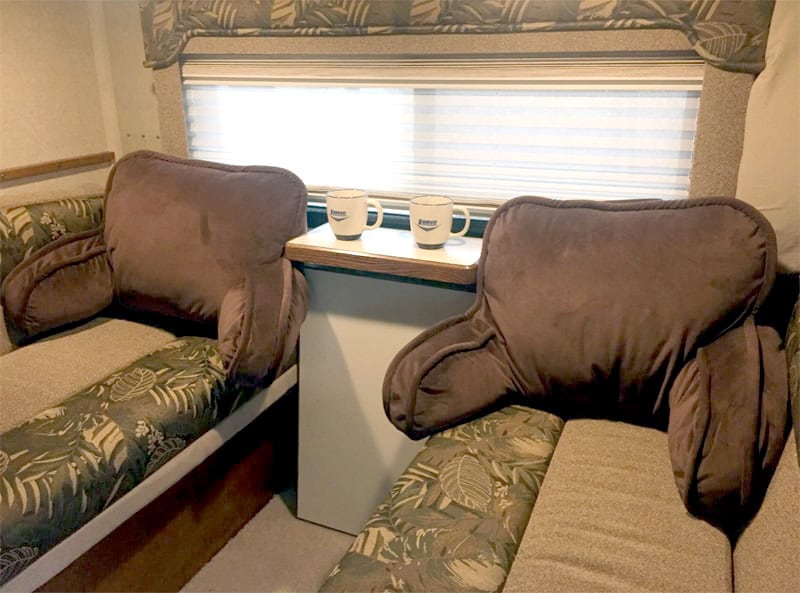 Les Sage of Joplin, Missouri shares new tables and a lagun mounting system  for his 2015 GMC 3500 and 2015 Lance 855S rig.
5. Fresh Water Hose Filling Stabilizer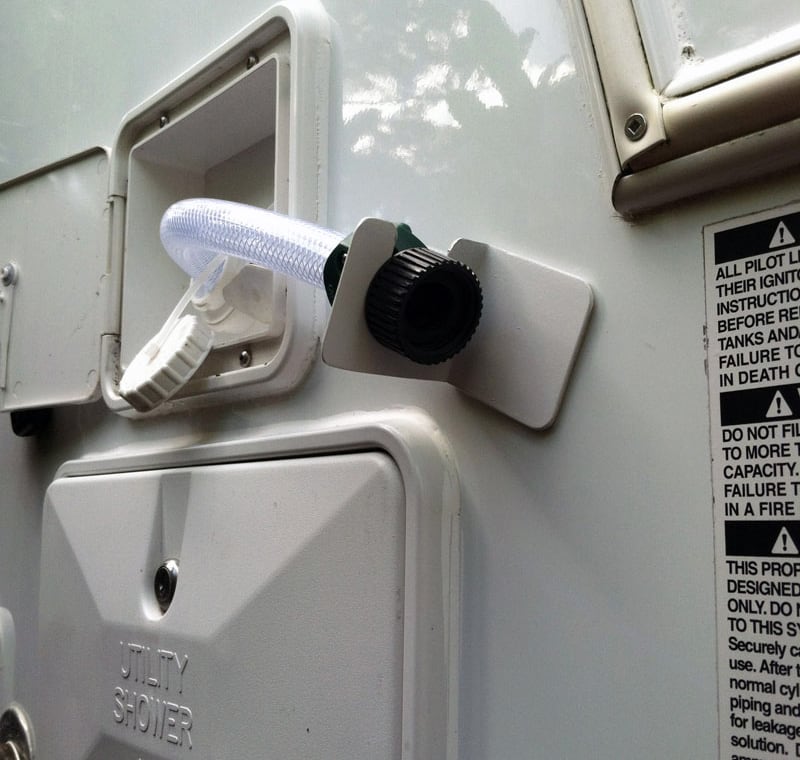 Jeffrey McDonald of Mill Valley, California shares a fresh water hose filling stabilizer in his 2005 Ford F-350 and 2008 Bigfoot 10.4 rig.
6. Portable Outdoor Shower Kit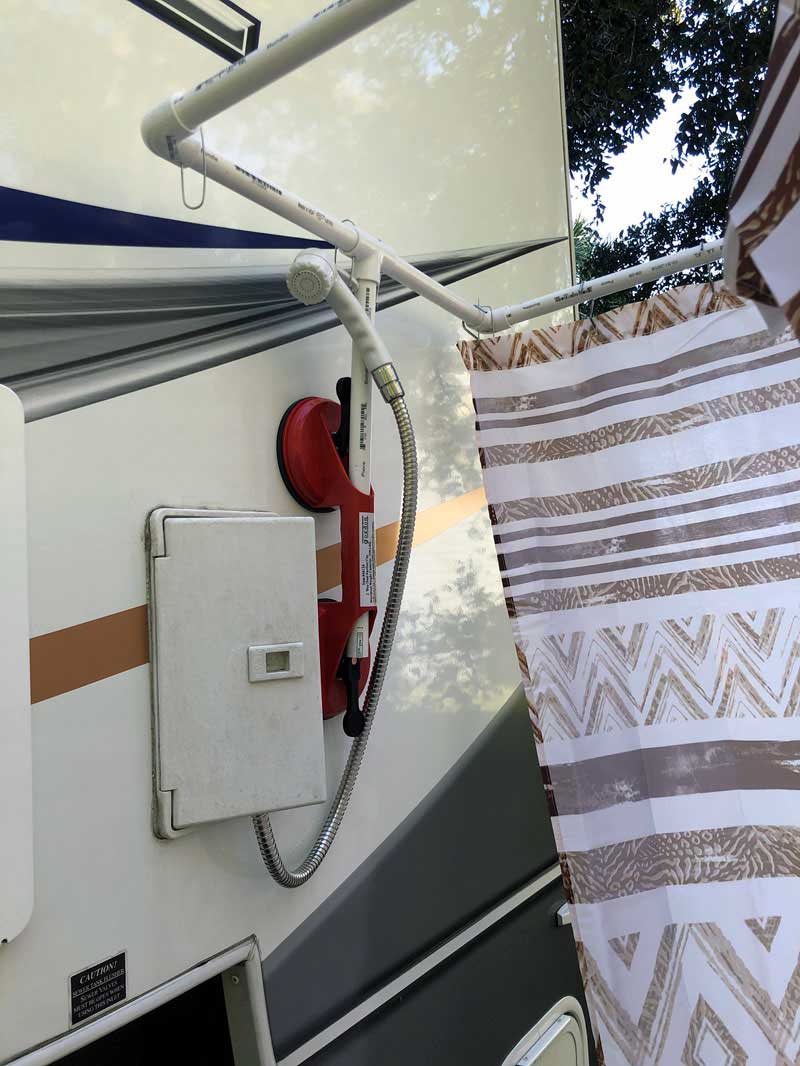 Jay Kamys of Saint Augustine, Florida shares a portable outdoor shower kit modification on his 2004 Chevy 2500 and 2015 Lance 855S rig.
7. Simple Camper Loading Trick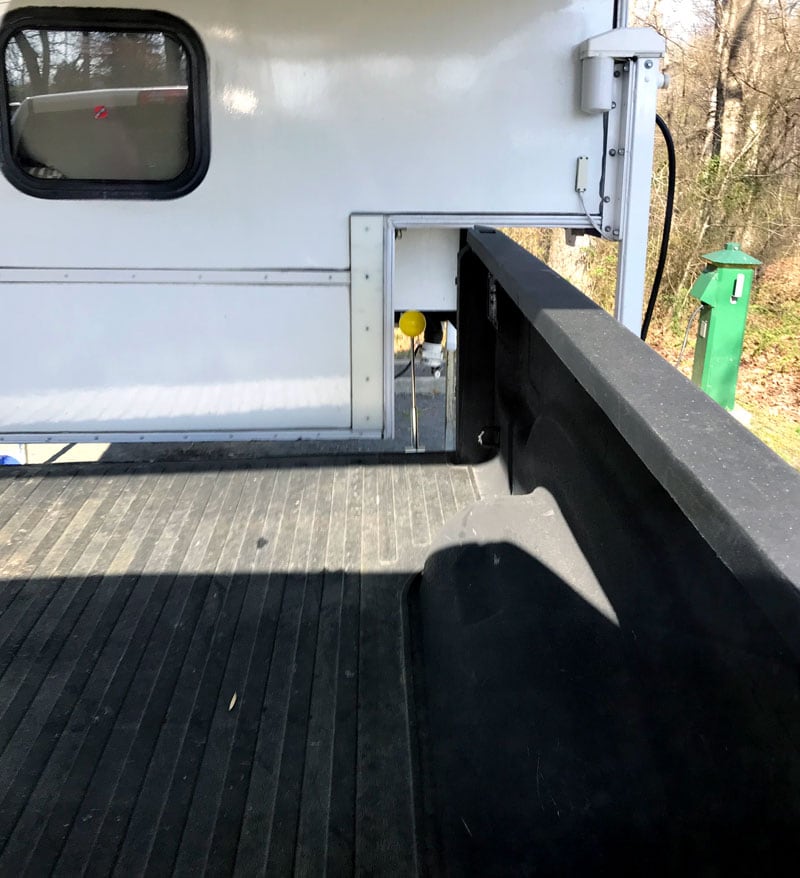 Steve Paushter of Charlottesville, Virginia shares a simple camper loading trick modification on his 2016 Ram 3500 and 2016 Northstar Arrow 8.5 U rig.
8. Retractable Shower Door for a Wet Bath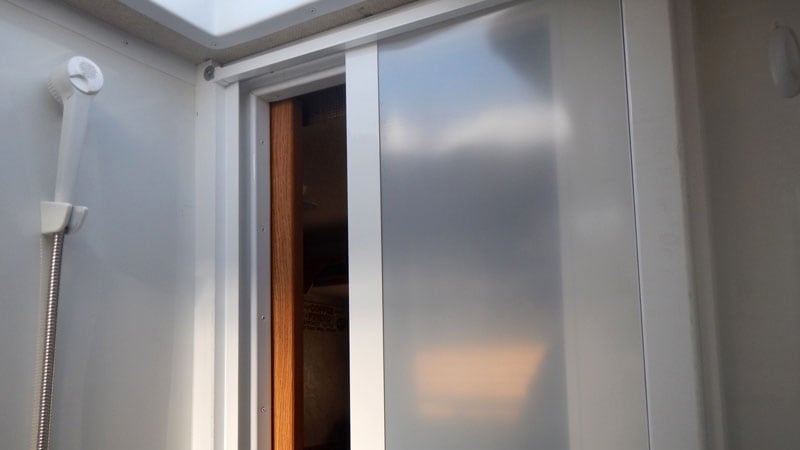 Doug Sloan of Port Charlotte, Florida shares a retractable shower door for a wet bath modification on his 2012 Ford F350 and 2006 Arctic Fox 811 rig.
9. Hinged Kitchen Cabinet Doors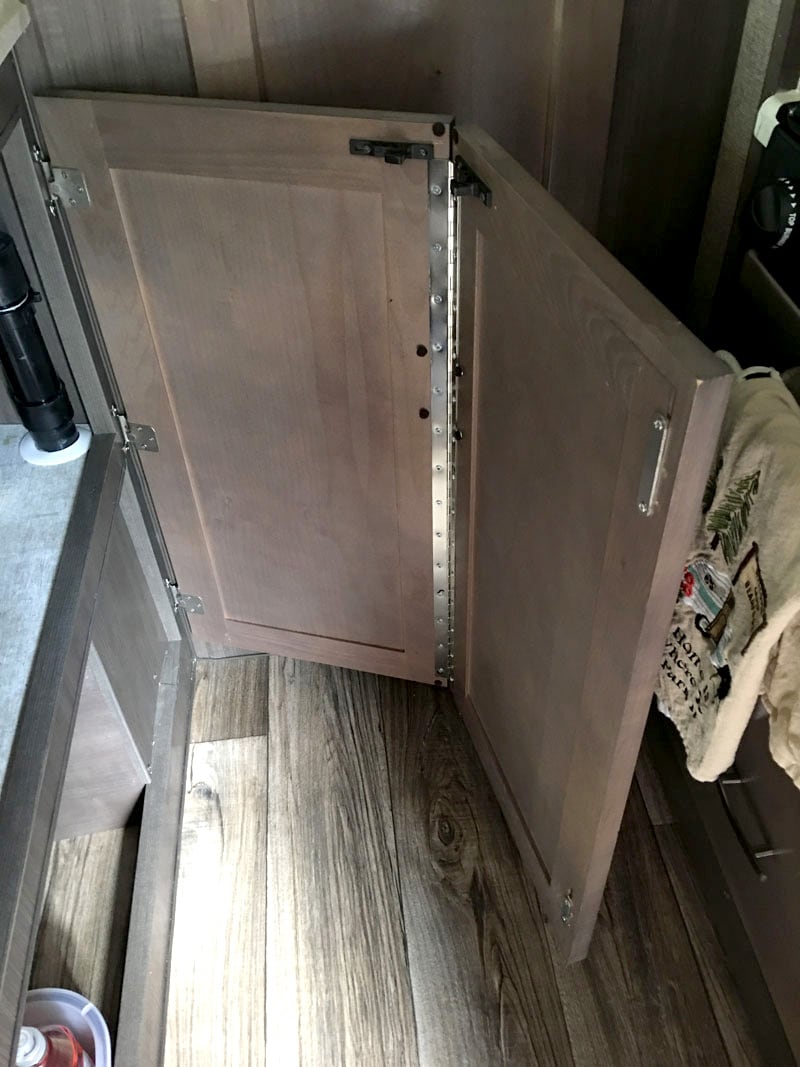 Richard Holgers of Brogue, Pennsylvania shares his hinged kitchen cabinet door modification on his 2016 Ford F-350 and 2018 Eagle Cap 1165 rig.
10. Dinette Deleted and Recliners Installed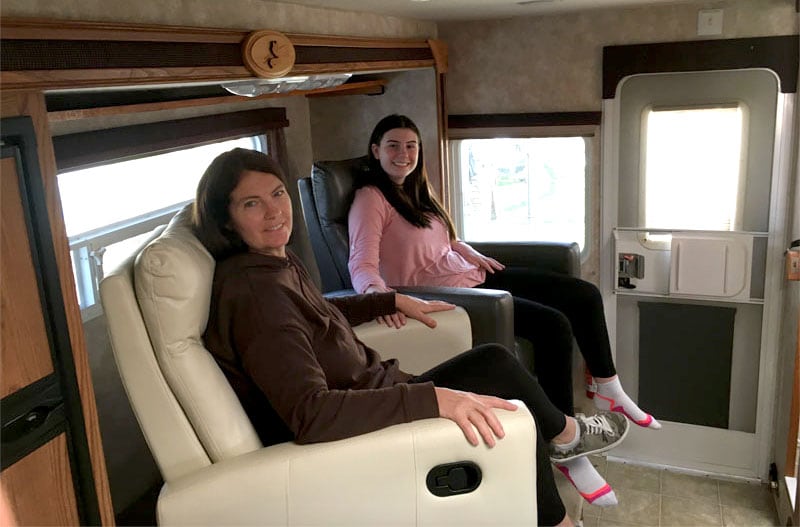 Tony Shelton from Las Vegas, Nevada shares his dinette being deleted and recliners being installed on his 2005 Ford F350 and 2008 Arctic Fox 990 rig.
CLICK HERE TO VOTE FOR YOUR 3 FAVORITE MODS