Welcome to the fourth entry in September's Medium Mod-Ster Contest.  One Medium Mod will be published in every Email Alert in September.  At the end of the month we'll hold a reader vote to determine September's winner.  For information about the Mod-Ster Contest, including how to enter, click here.
Doug Sloan, Port Charlotte, Florida
Retractable Shower Door for a Wet Bath
2012 Ford F350
2006 Arctic Fox 811
We found that the shower curtain in our wet bath was always in the way. We also didn't like having a wet curtain against us when we where trying to dry off.
While looking at some new campers we liked the Nautilus Retractable Shower Door. It is a plastic film that rolls out to make a shower door.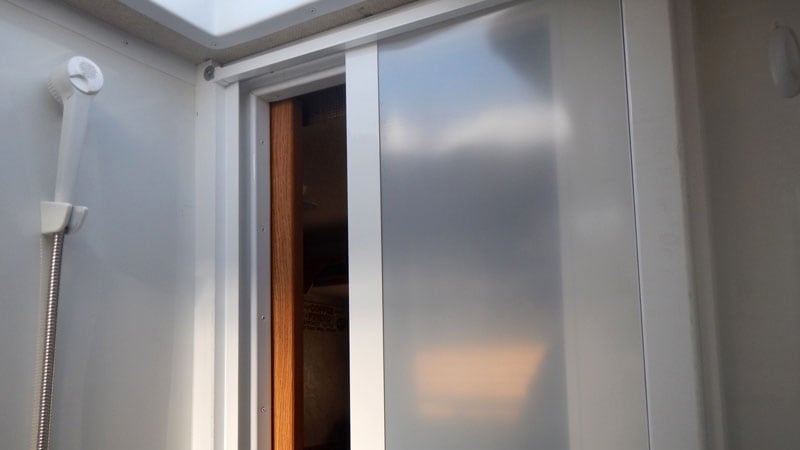 These doors are made for dry baths with straight 90-degree angles in the corners. Our bath has rounded corners. In order for us to install a shower door we needed to build a frame inside the bathroom that did not extend more than 2-inches from the wall.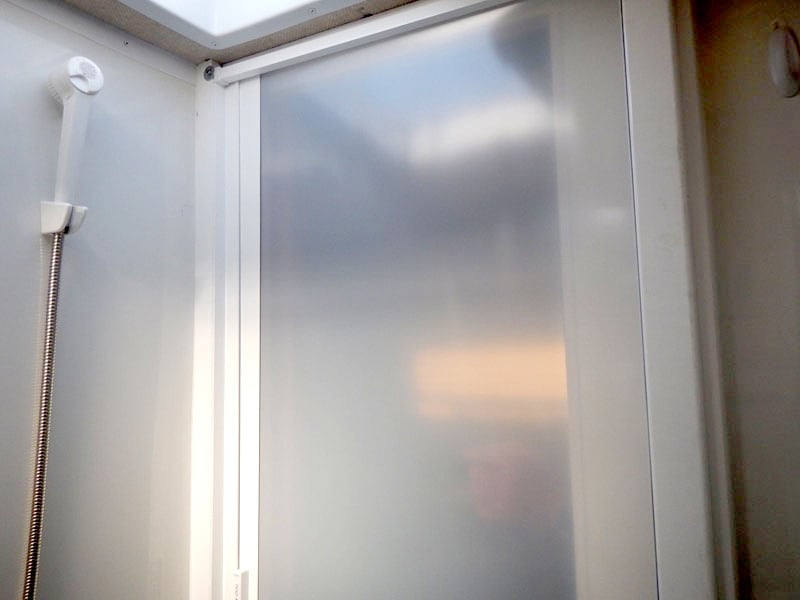 We built a frame to attach the shower door in the bathroom using PVC (1-inch by 2-inch) and attached the PVC using 30-pound double-sided tape. The whole assembly was attached to the shower wall without any screws; just the double-sided tape.
We also installed the shower door with the outside of the door facing into the shower so it would operate properly. Since we installed the door facing in, we had to install a sweep to keep water from getting into the door's housing. We used a vinyl door bottom sweep to solve this problem, which was also taped on.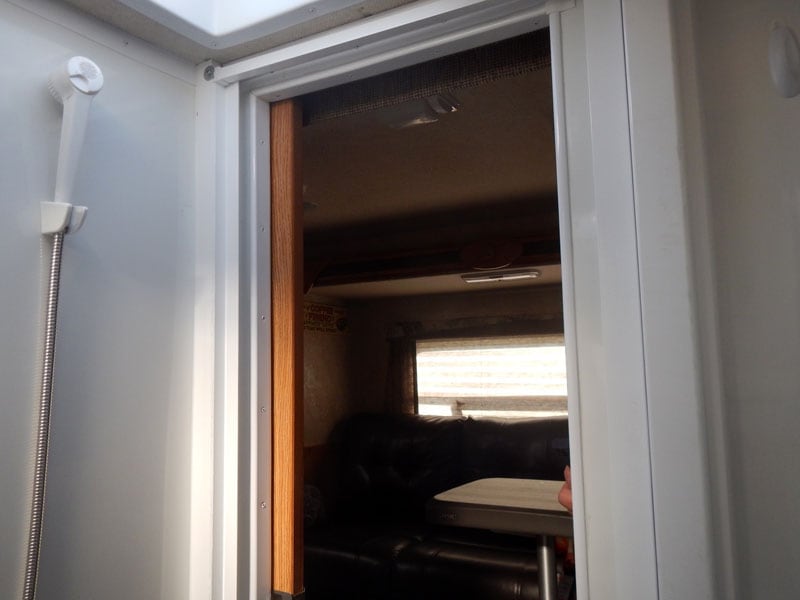 The mod has matched our expectations giving us more room in the bathroom, plus we do not have to deal with a wet shower curtain. When the shower door is not in use we forget it's even there.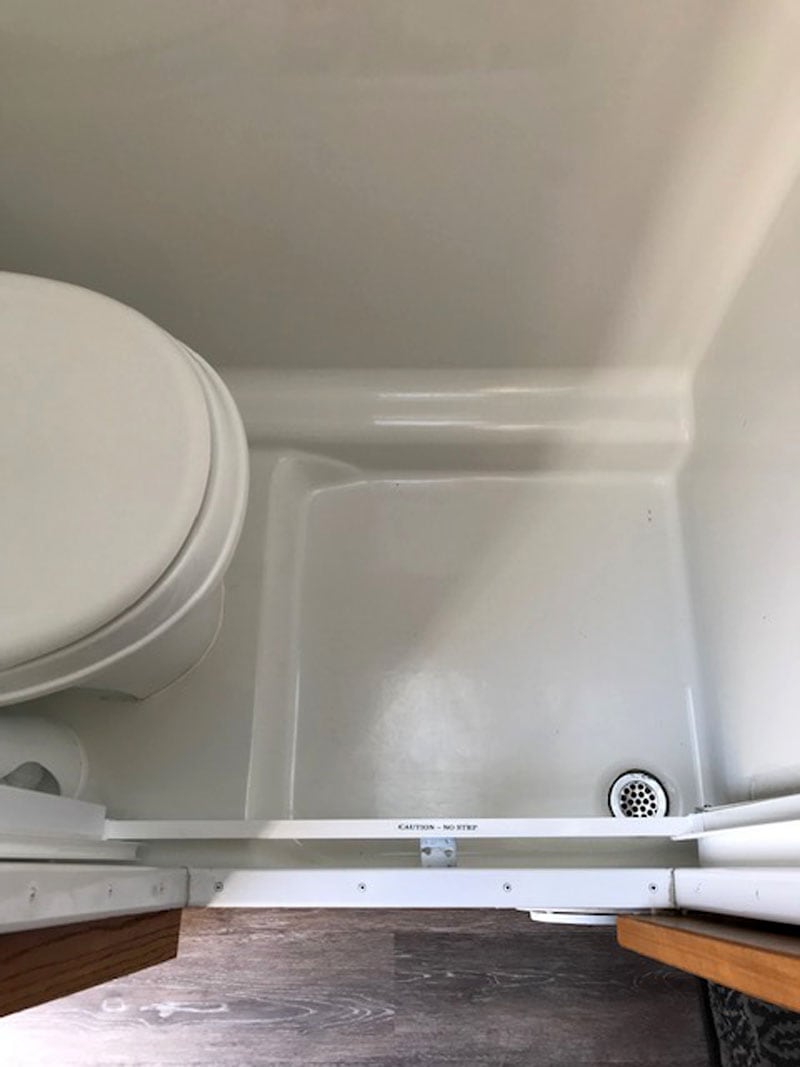 The only part of the install we have to be careful about is the bottom rail of the shower door since it is unsupported. We added a metal brace to the bottom shower rail with double-sided tape and one screw going into the shower wall.
It took me three hours to complete this modification and cost me $300.  In my opinion, the skill level of this modification is medium.
Disclaimer: The modifications above are submitted by Truck Camper Magazine readers. It is your responsibility to make sure that any do-it-yourself modification project you undertake is safe, effective, and legal for your situation.
Enter Your Mods Now!
If you'd like to enter a modification you've done on your truck camper, click here. You can enter as many mods as you want, at any time.  Good luck mod makers!