Welcome to the first entry in August's Mini Mod-Ster Contest.  One Mini Mod will be published in every Email Alert in August.  At the end of the month we'll hold a reader vote to determine August's winner.  For information about the Mod-Ster Contest, including how to enter, click here.
Steve Paushter, Charlottesville, Virginia
Simple Camper Loading Trick
2016 Ram 3500
2016 Northstar Arrow 8.5 U
When we first got our camper, we found that loading the camper onto our truck was an intimidating task.  We have a short bed truck and cannot see the end of the bed from the driver's seat when loading.  This makes lining the camper up with the wheel wells challenging.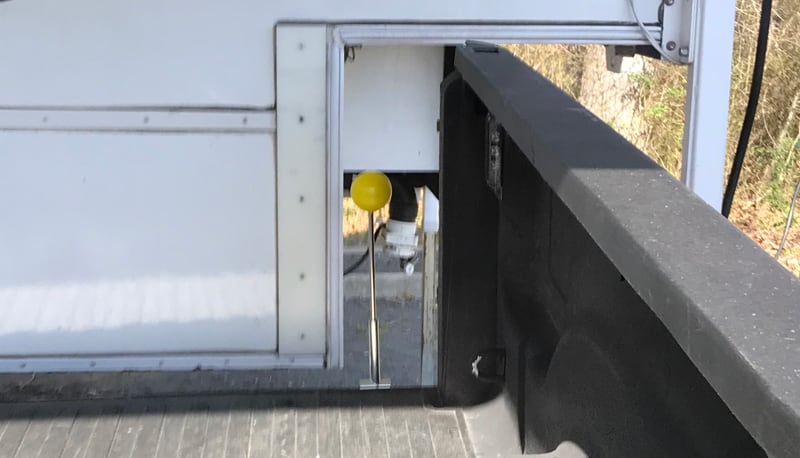 I bought a trailer alignment kit from Harbor Freight for under 10-dollars.  This consists of a foam ball mounted on an adjustable wand with a magnetic base.  It is usually used to help line a trailer up with a hitch.  I only use one of the two balls the kit comes with.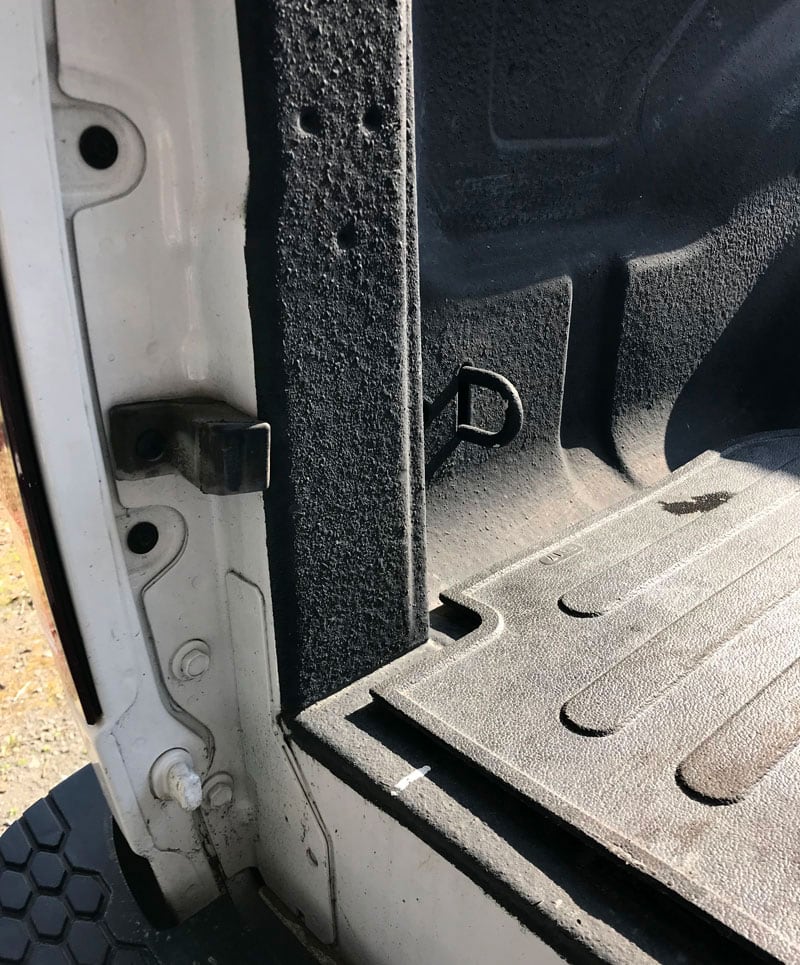 I marked the end of the truck bed on the driver's side with a paint line.  This line is drawn about an inch or so inside the wheel well, minus the radius of the foam ball.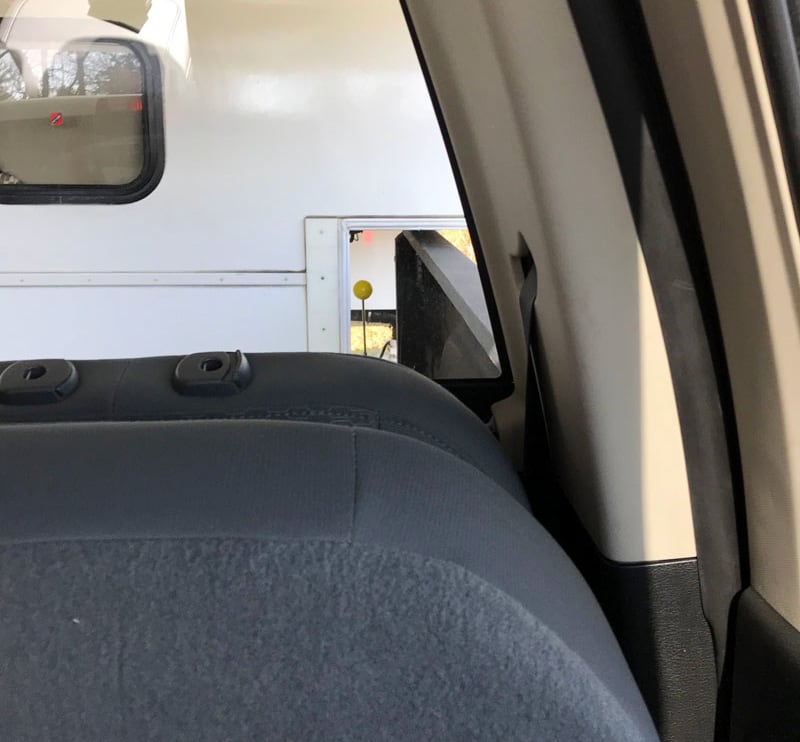 When loading the camper, I put the front seat back, look over my right shoulder, and line the ball up with the inside edge of the camper leaving about a half-inch to one-inch of space.  I then back up keeping the ball lined up with the camper.  It works like a charm every time.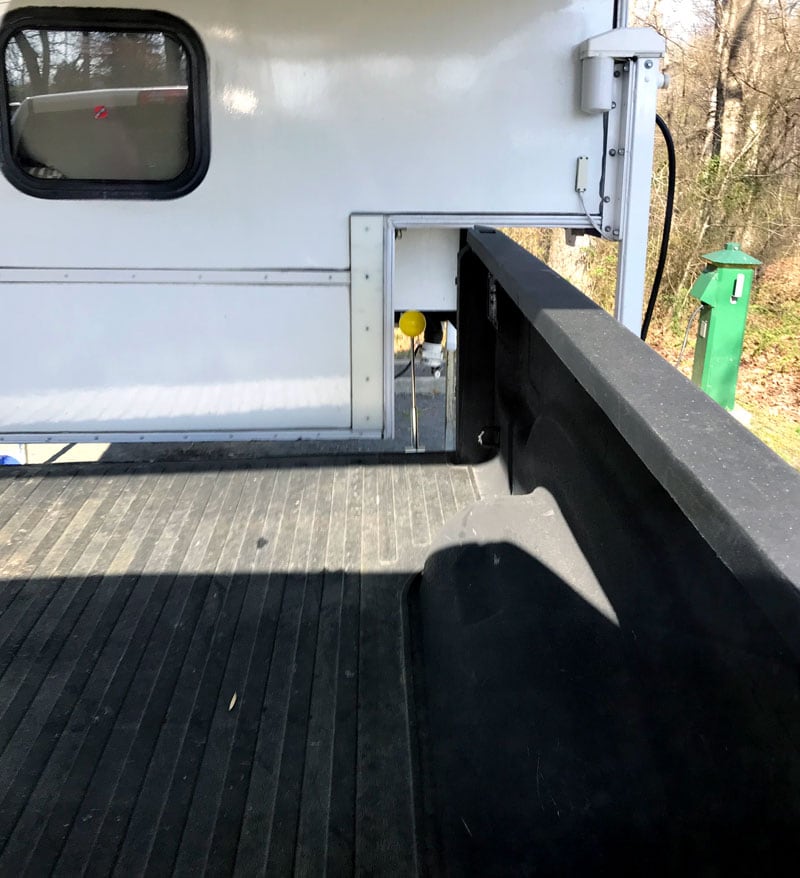 We take our camper off the truck almost everywhere we stay.  I have used this mod every time I load the camper for the past 2.5-years and it makes the job much easier.
It took me 5-minutes to complete this modification and cost me under 10-dollars.  In my opinion, the skill level of this modification is easy.
Disclaimer: The modifications above are submitted by Truck Camper Magazine readers. It is your responsibility to make sure that any do-it-yourself modification project you undertake is safe, effective, and legal for your situation.
Enter Your Mods Now!
If you'd like to enter a modification you've done on your truck camper, click here. You can enter as many mods as you want, at any time.  Good luck mod makers!