With over 55.6-percent of the vote, Paul Boucher from Rumford, Rhode Island has won the fifth Mod Squad Contest of 2020 with a marine access hatch in his wet bath.  Congratulations, Paul!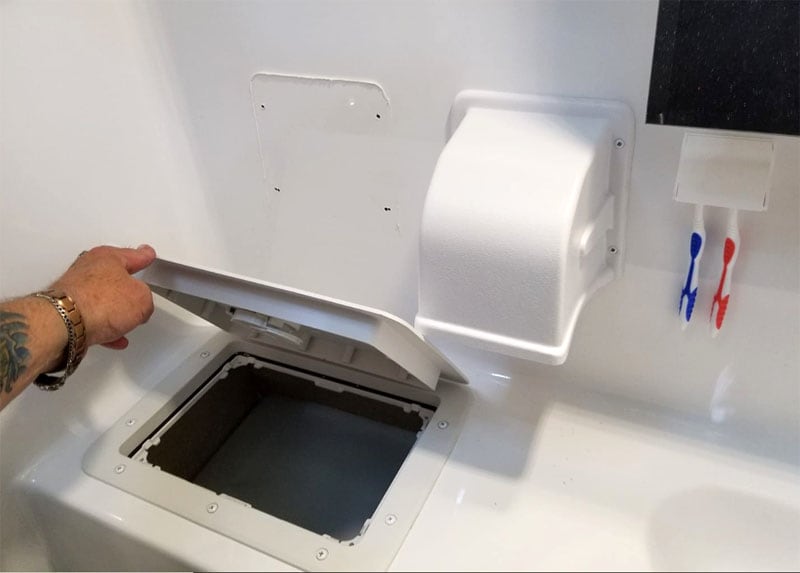 A Mod Squad t-shirt is being shipped to Paul.  As June's winner, he is now eligible for the December finals when readers will pick the best of the Mod Squad winners to determine the 2020 Modder of the Year!  The Grand Prize is a $250 gift certificate to Lowes or Home Depot (or Canadian equivalent).
Scroll down below to see Paul's winning modification (#5).
Enter your mods now!  Click here to enter TCM's Mod Squad contest.  You can enter as many mods as you want, at any time.  Good luck mod makers!
1. 12-Volt Flush Mount TV Installation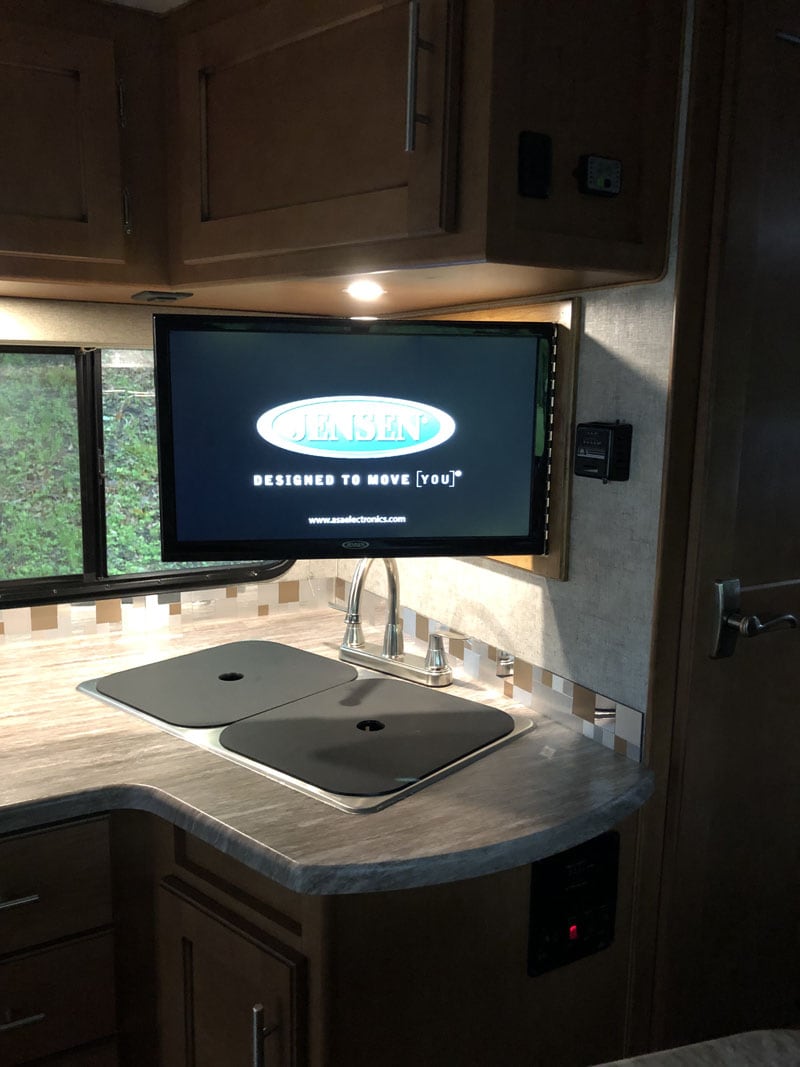 Van Wood from Radford, Virginia shares a 12-volt flush mount TV installation on his 2003 Ford F-350 and 2018 Adventurer 86FB rig.
2. Back Seat Platform For Organized Storage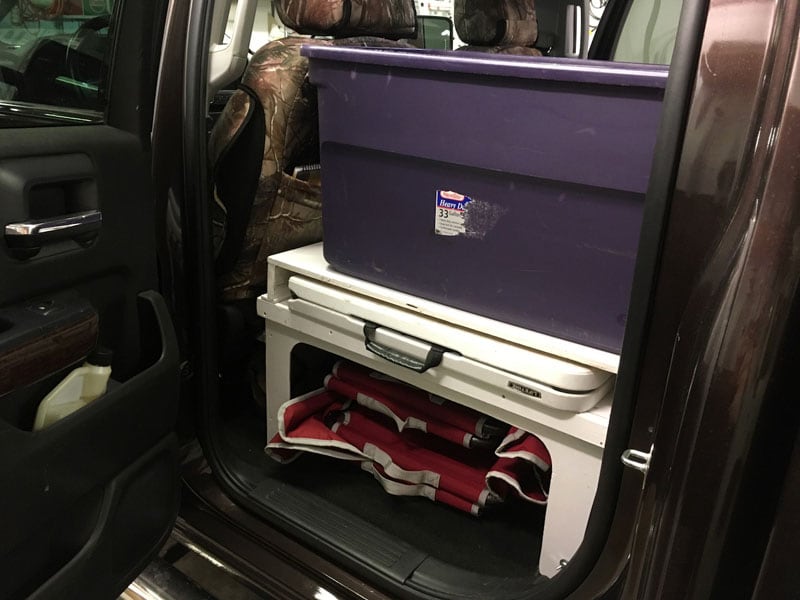 Gary Goyette from Chicopee, Massachusetts shares a back seat platform for organized storage for his 2016 GMC 3500HD and 2011 Northern Lite 8-11 SE rig.
3. Under The Sink Pull Out Wire Drawers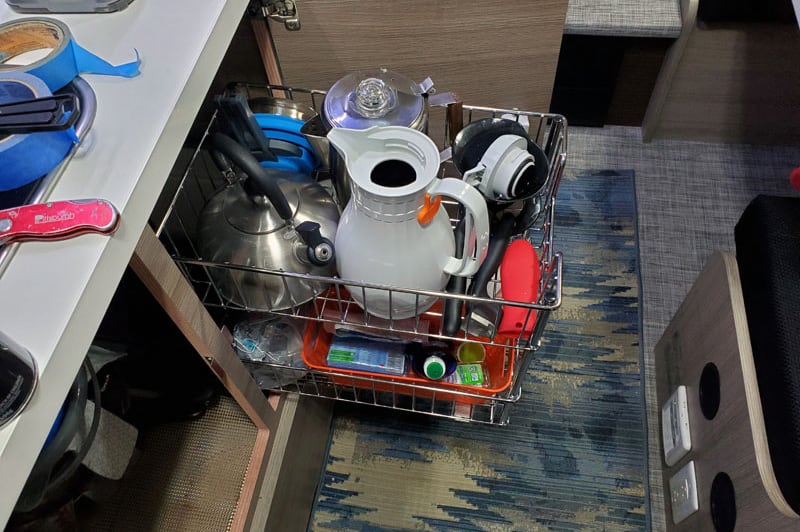 David Romero from Shreveport, Louisiana shares an under the sink pull out wire drawers modification in his 2017 Ram 2500 and 2017 Cirrus 820 rig.
4. Flatbed Truck Security Cage Using ATV Ramps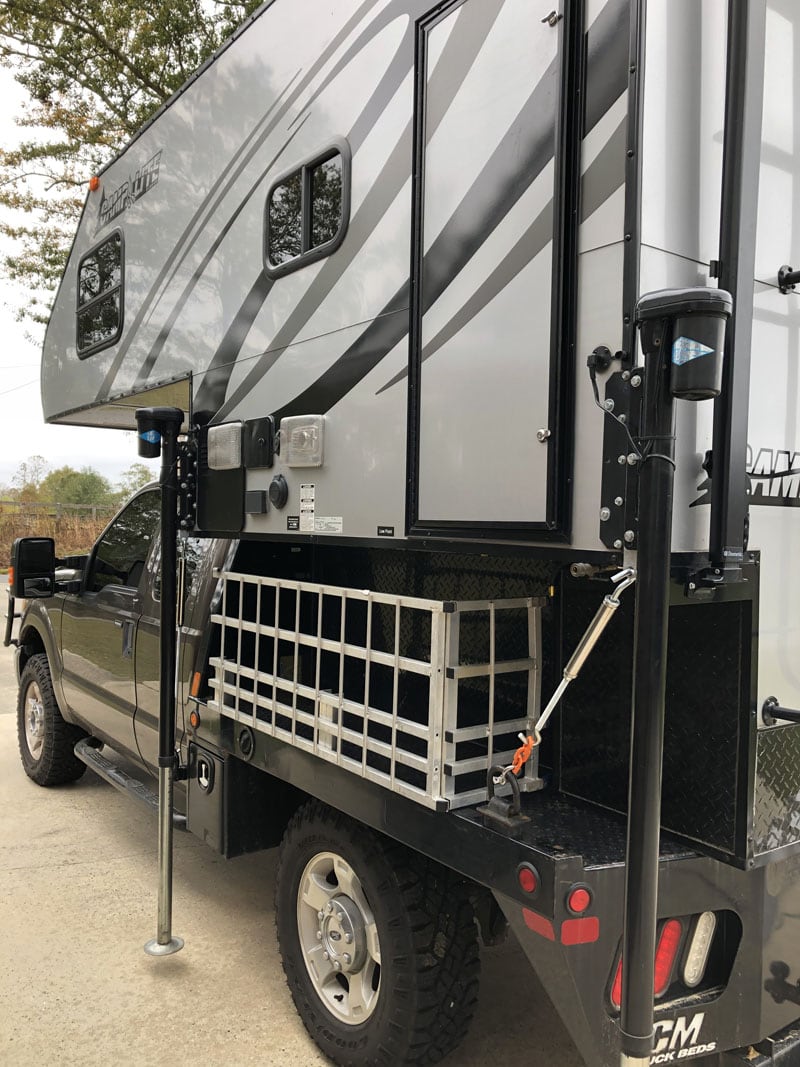 Joe Glidewell from Carriere, Mississippi shares a flatbed truck security cage using ATV ramps for his 2016 Ford F250 and 2016 CampLite 6.8 rig.
5. Wet Bath Storage Using Marine Access Hatch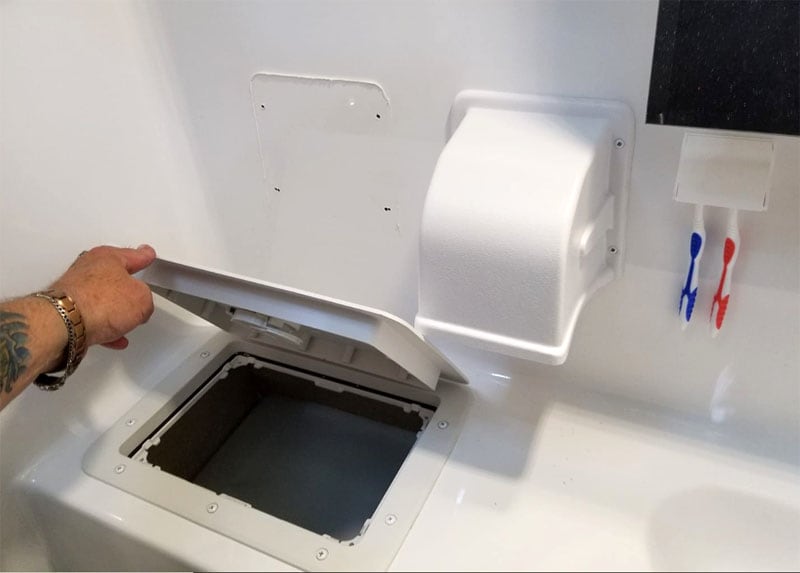 Paul Boucher from Rumford, Rhode Island shares how he added storage in the wet bath using a marine access hatch for his 2016 Chevy 3500HD and 2018 Arctic Fox 811 rig.
6. More Stable RV Entry Handrail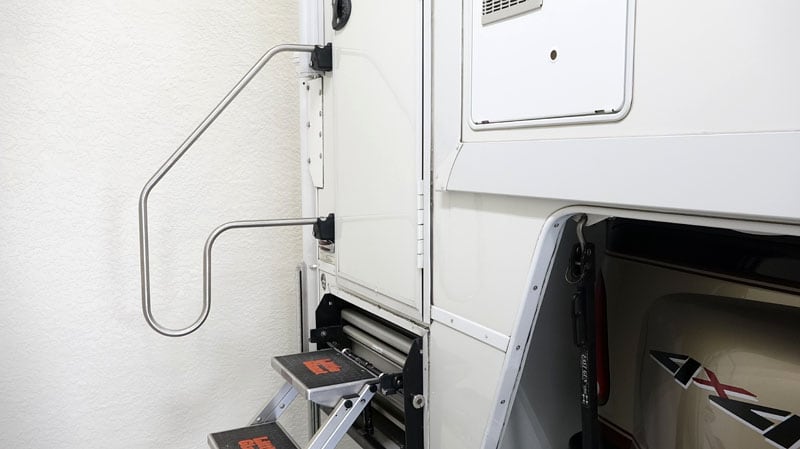 Charles Coushaine from Punta Gorda, Florida shares a more stable RV entry handrail for his 2001 Ford F350 and 2012 Chalet DS116RB rig.
7. Grill Mount For A Weber Q1200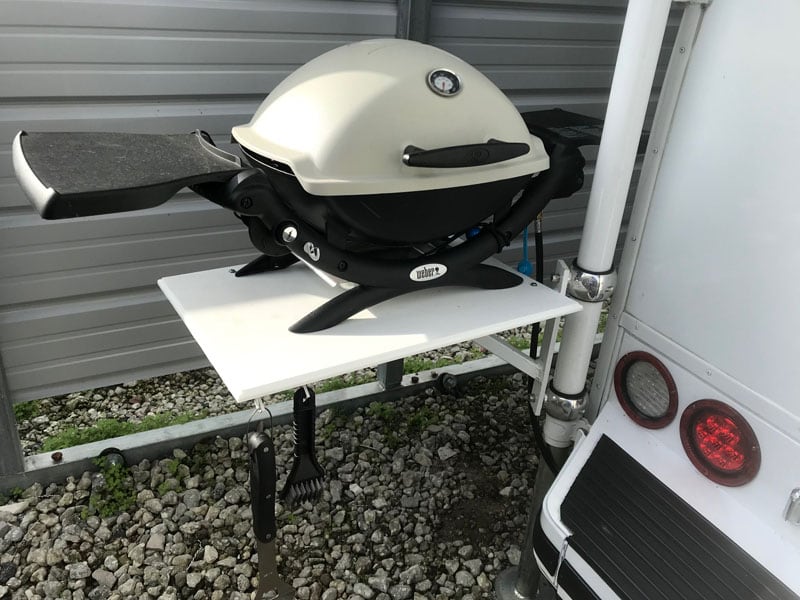 Mike Brandl from Orlando, Florida shares a grill mount for his Weber Q1200 on his 2014 Ford F-250 and 2019 Lance 855S rig.
8. Floor Storage Box and Stowable Chess Table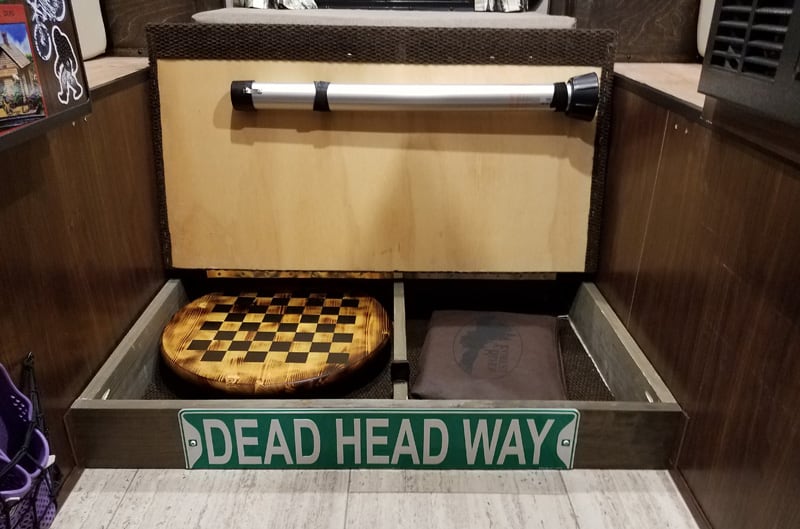 Steve M. from Fruita, Colorado shares a floor storage box that fits his stowable Chess table in his 2018 Toyota Tacoma and 2018 Palomino SS-500 rig.