This year's TCAB Mod Contest has been a huge success!  Now it's time to vote for the best truck camper mod of 2021.  Who's the best modder of year?  Review the 11 monthly winners, and choose…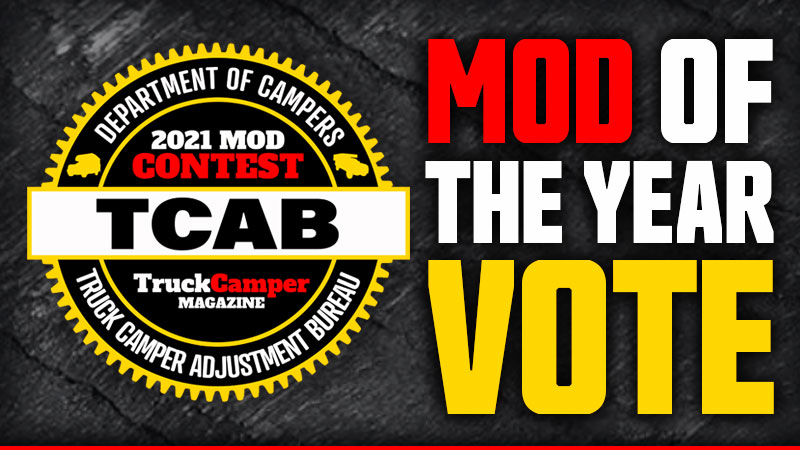 CLICK HERE TO VOTE FOR YOUR 3 FAVORITE MODS
All totaled we published nearly 100 truck camper mods in 2021.  So who is the top modder of the year?  It's time to find out.  All 11 monthly mod contest winners are posted below and ready for battle.
Voting for the 2021 Truck Camper Mod of the Year starts today and ends at 11:59pm PST next Thursday, December 16th.  The winner will be announced the following day; Friday, December 17th.
Who will be the 2021 World Champion Truck Camper Mod Maker?  It's time to vote.
1. January Winner: Complete Rebuild of a Camper's Nose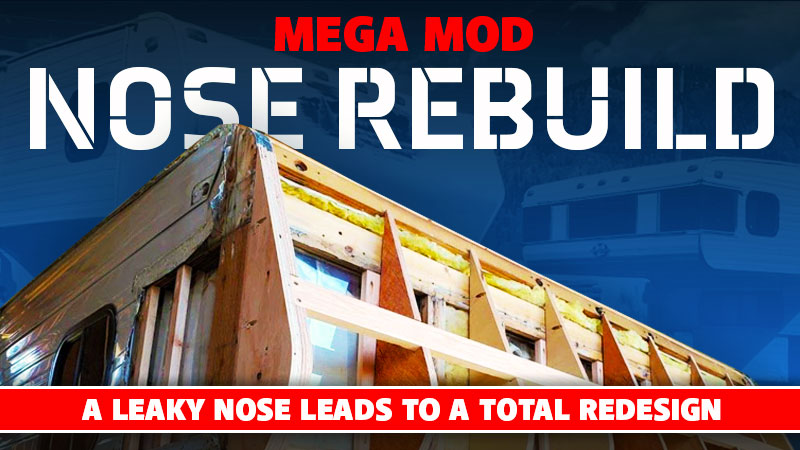 Paul Savage from Belfair, Washington shares a complete rebuild of his camper's nose on his 2001 Dodge 2500 and 2002 S&S Ponderosa 9.5SC rig.
2. February Winner: RV Light, USB, and Fan Upgrade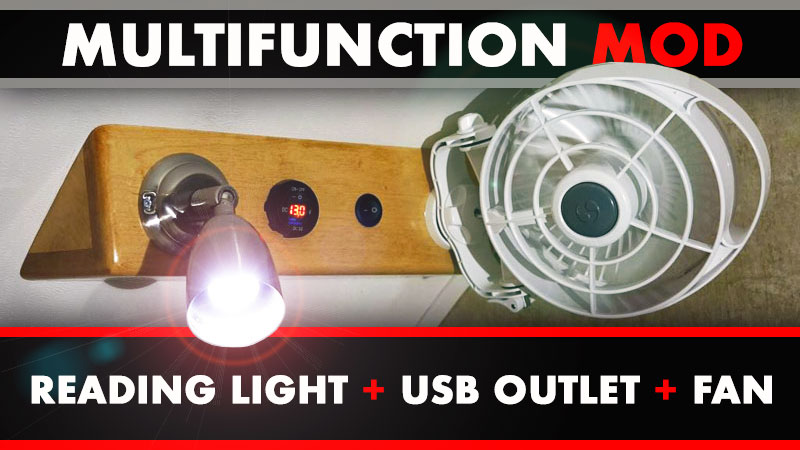 Charles Coushaine from Punta Gorda, Florida shares his RV Light, USB, and Fan upgrade in his 2001 Ford F350 and 2012 Chalet DS116RB rig.
3. March Winner: Double Sliding Camper Drawer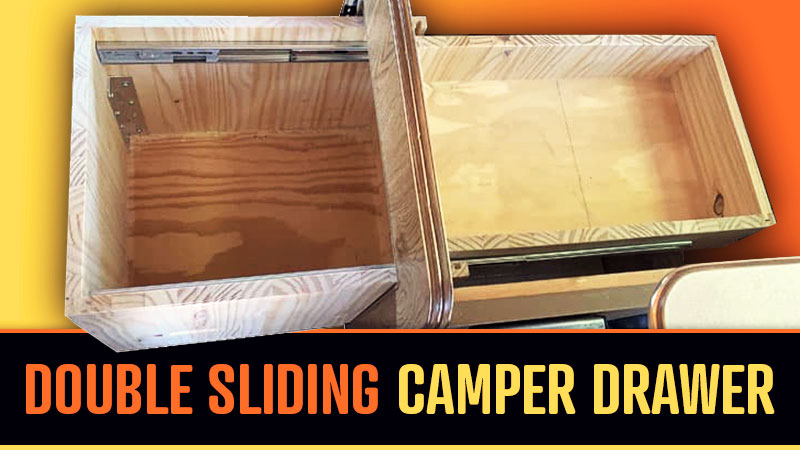 Traci Hill-Duncan from Abilene, Texas shares her double sliding camper drawer in her 1996 Ford Bronco and 1996 Lite Craft rig.
4. April Winner: Fill Your Water Tank While Hooked Up To City Water At The Campground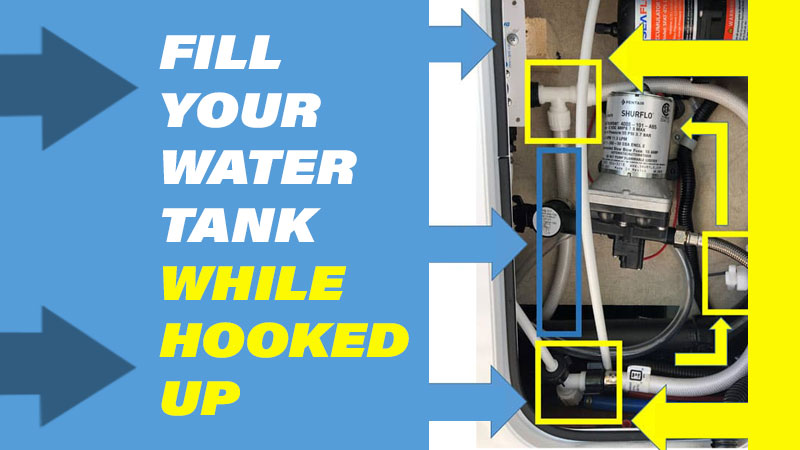 Dominik Knapp from Newark, California shares his mod to easily fill the water tank while hooked up at the campground for his 2016 Ford F350 and 2017 Lance 1172 rig.
5. May Winner: Installing Turn Signal Arrows On Camper Jacks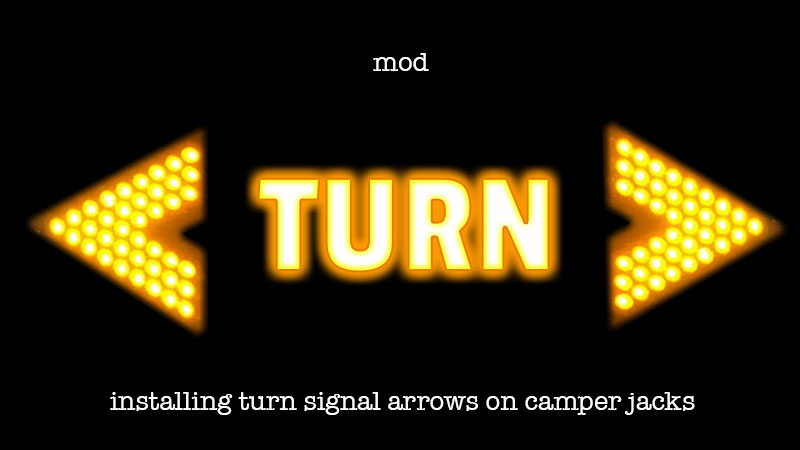 John Powell from Coulterville, California shares how he added turn signal arrows on the jacks of his 2004 Dodge 3500 and 2009 Eagle Cap 950 rig.
6. June Winner: Dinette to Easy Chair Conversion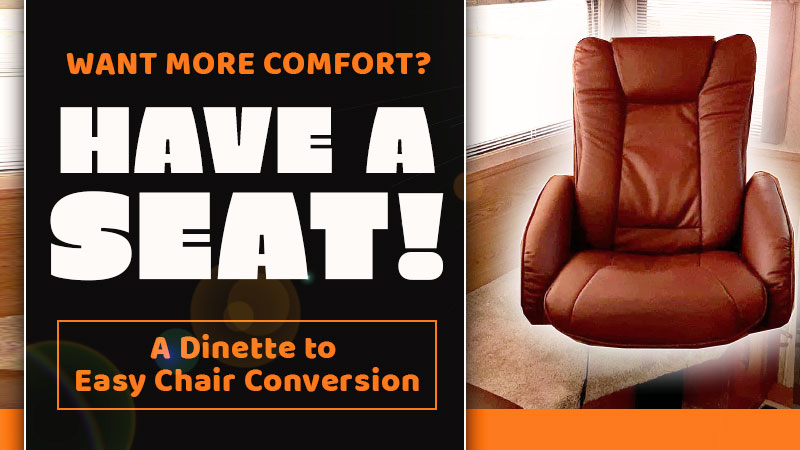 Jeff Patterson from Castle Rock, Washington shares his dinette to easy chair conversion on his 2012 Ford F350 and 1998 Alpenlite Durango 10 rig.
7. July Winner: How to Load A Truck Camper Using a Broom and Dog Leash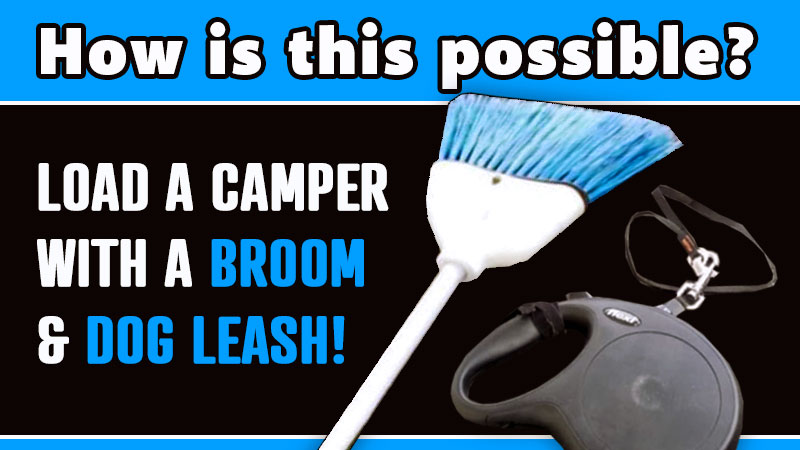 Terry Fleming from Scottsdale, Arizona shows us how he loads his truck camper using a broom and dog leash using his 1999 Ford F-250 and 2019 Adventurer 80RB rig.
8. August Winner: Full Camper Electrical Upgrade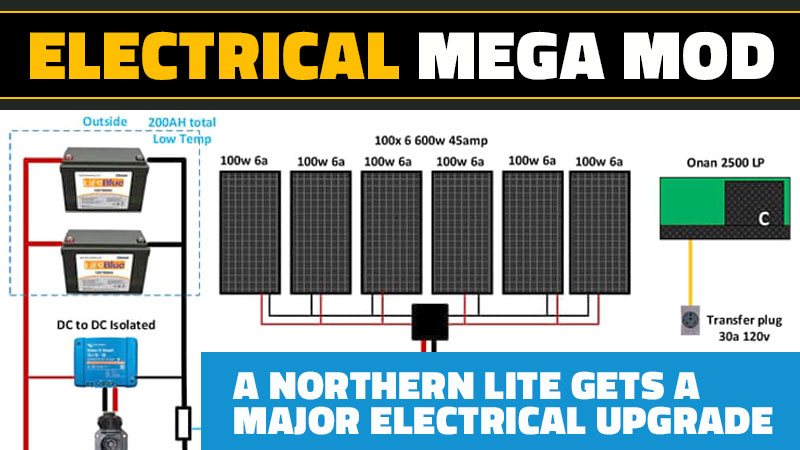 Thomas Monday from Granby, Colorado shared his full camper electrical upgrade in his 2014 Chevy 3500 and 2019 Northern Lite 10-2EX rig.
9. September Winner: More Counter Space with Cutting Board and Bowls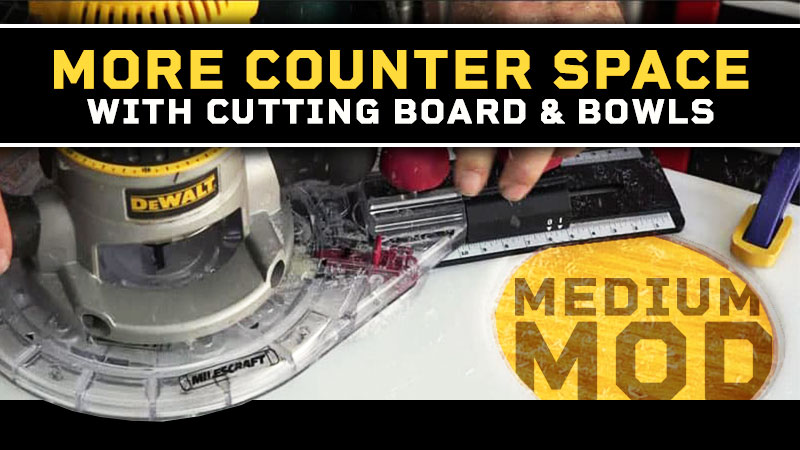 Charles Coushaine from Punta Gorda, Florida shares how he achieved more counter space with a cutting board and bowls for his 2001 Ford F350 and 2012 Chalet DS116RB rig.
10. October Winner: Modified Sink Drain To Allow Access to Cabinet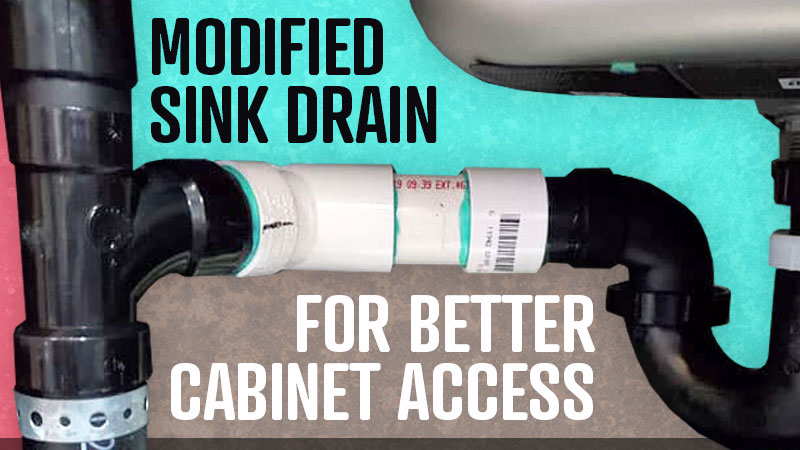 David Romero from Shreveport, Louisiana shares how he modified the sink drain to allow access to the cabinet of his 2017 Ram 2500 and 2017 Cirrus 820 rig.
11. November Winner: Hot Water Bleed Return For The Shower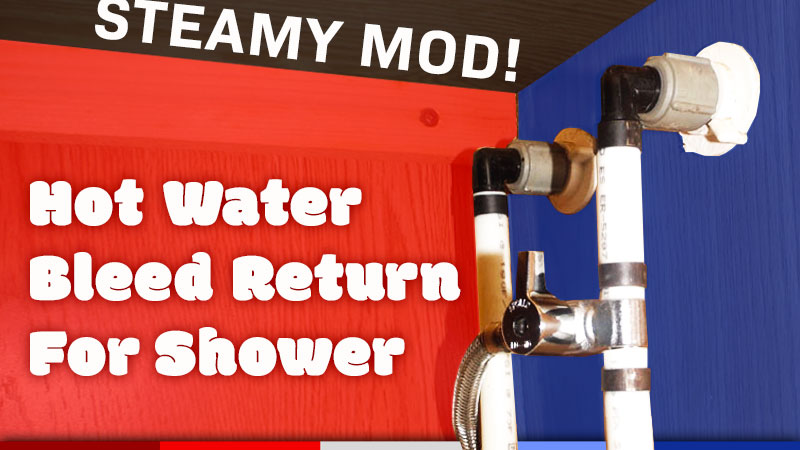 Mark Zeisberg from Elkton, Maryland shares his hot water bleed return for the shower mod on his 1994 GMC K2500 and 1997 Shadow Cruiser rig.
CLICK HERE TO VOTE FOR YOUR 3 FAVORITE MODS