Welcome to the first entry in March's Medium Mod Contest.  One Medium Mod will be published in every Email Alert in March.  At the end of the month, we'll hold a reader vote to determine March's winner.  Click here for information about the 2021 Mod Contest, including how to enter.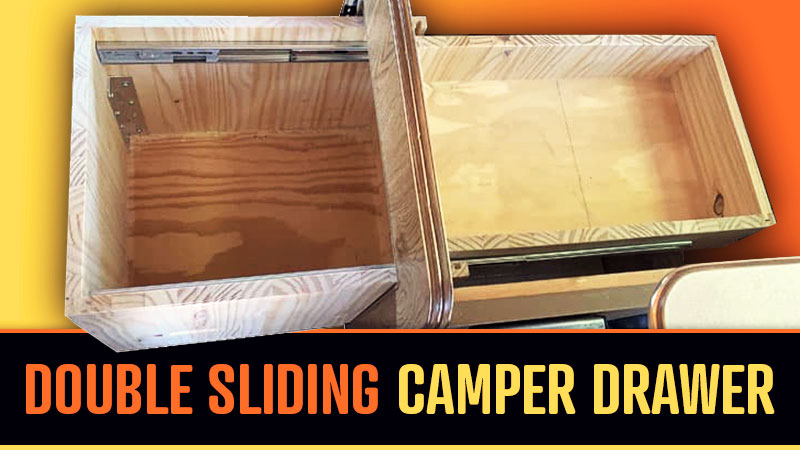 Traci Hill-Duncan, Abilene, Texas
Double Sliding Camper Drawer
1996 Ford Bronco
1996 Lite Craft
In most campers storage is always something that is needed. In my pop-up camper, the need to utilize every area possible is definitely a must.  During this modification, I aimed to improve the previously used plastic drawer with a stronger dual wooden drawer.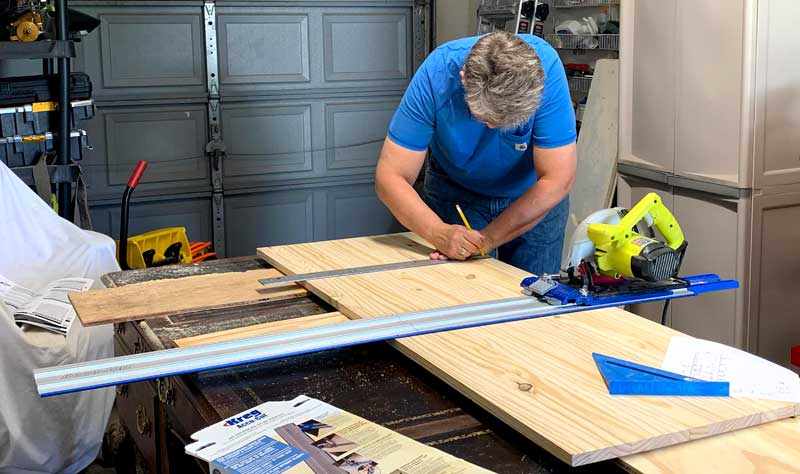 The drawer was made from a 4×4 piece of plywood and two sets of drawer rails.  The wood was approximately $22 and the rails were $16 each.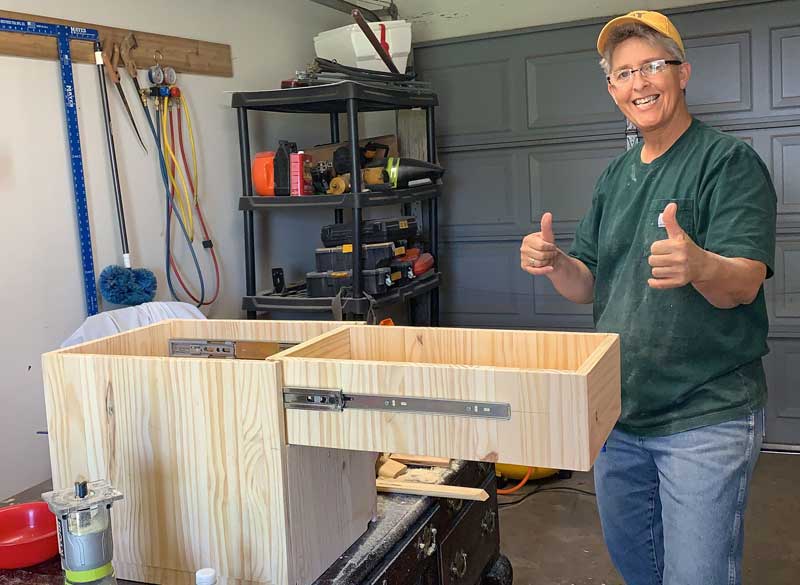 After deciding the design and double-checking measurements, all pieces were carefully cut.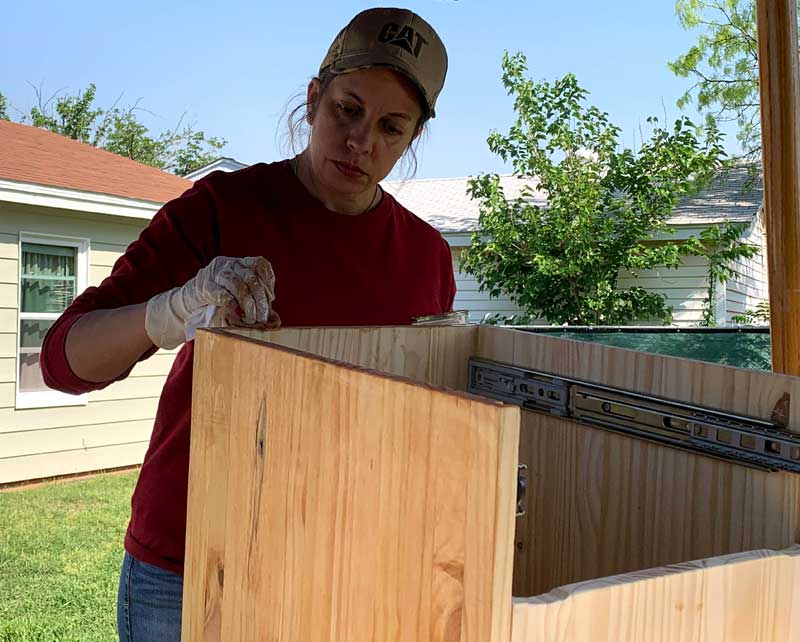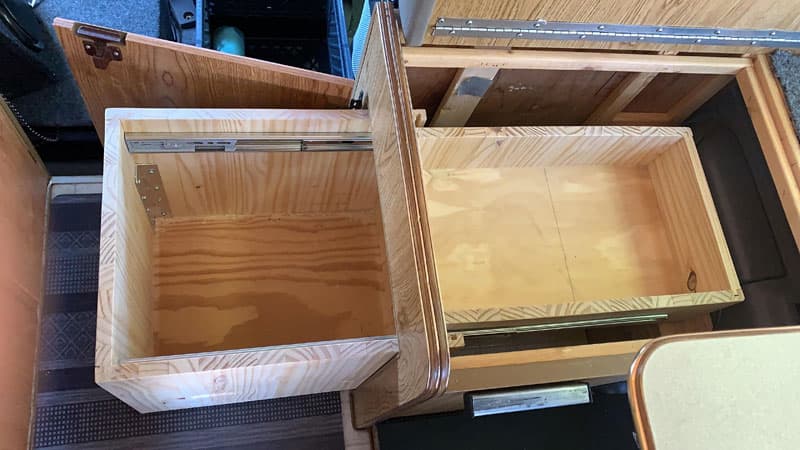 We used wood glue, staples, and interlocking joints at each corner and on the bottom of the drawers.  That gave it extra stability.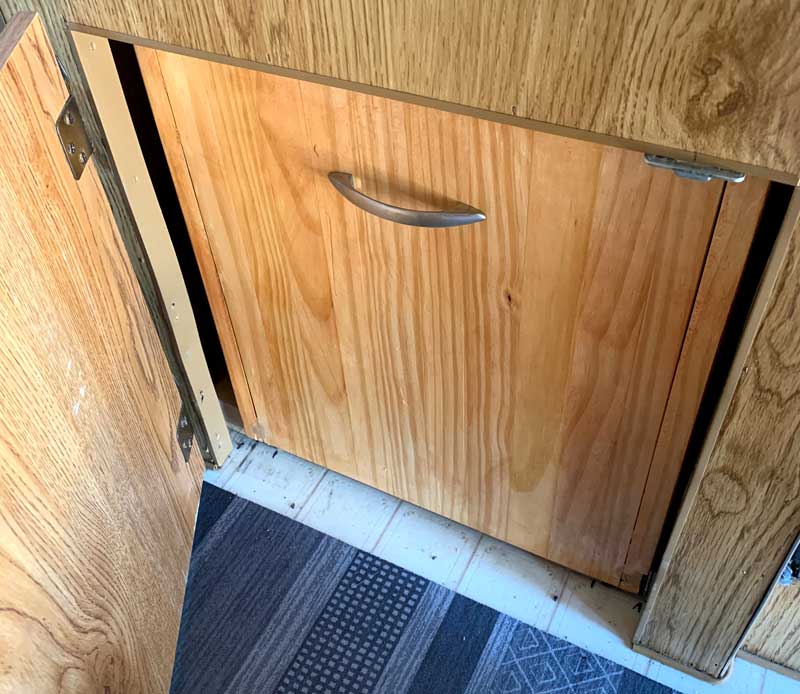 On the outside, we attached a handle and a strap to be able to pull each drawer out.
The drawers were also stained to match the inside of our camper.
The bottom drawer is deeper than the top.  However, the top drawer fits inside the bottom and slides back to allow access to the bottom.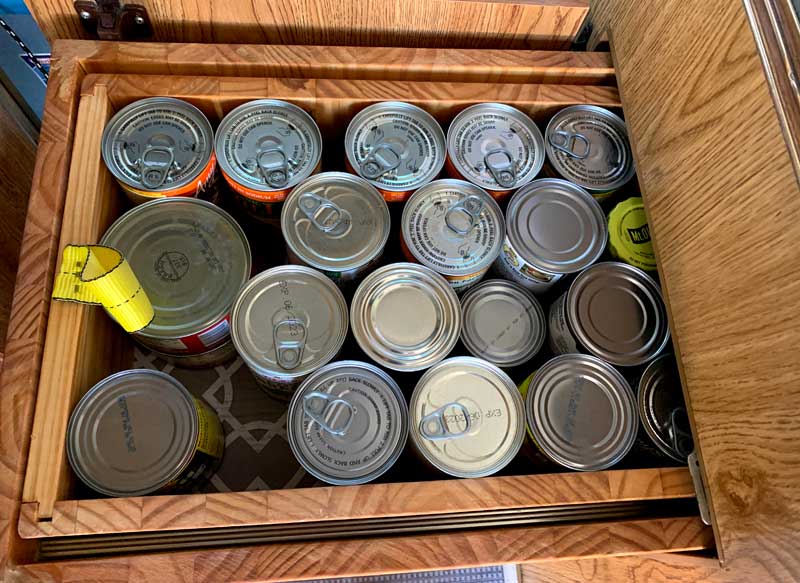 The double sliding drawer has been a great addition.  It has given us more space to store pots, pans, paper towels, can goodies and more.  There is no more worry that it will break like the previous plastic drawers.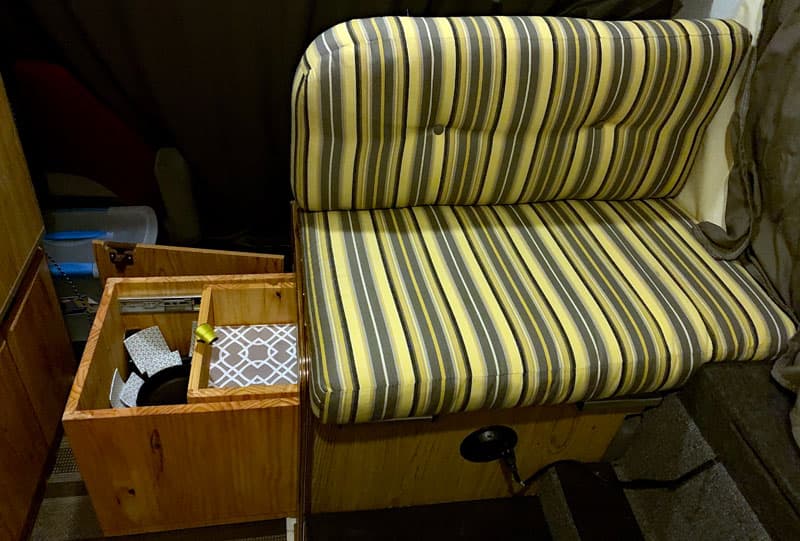 It took me 12 hours to complete this modification and cost me $38.  In my opinion, the skill level of this modification is medium.
Disclaimer: The modifications above are submitted by Truck Camper Magazine readers. It is your responsibility to make sure that any do-it-yourself modification project you undertake is safe, effective, and legal for your situation.
Enter Your Mods Now!
If you'd like to enter a modification you've done on your truck camper, click here. You can enter as many mods as you want, at any time.  Good luck mod makers!