Welcome to the first entry in February's Medium Mod Contest.  One Medium Mod will be published in every Email Alert in February.  At the end of the month we'll hold a reader vote to determine February's winner.  Click here for information about the 2021 Mod Contest, including how to enter.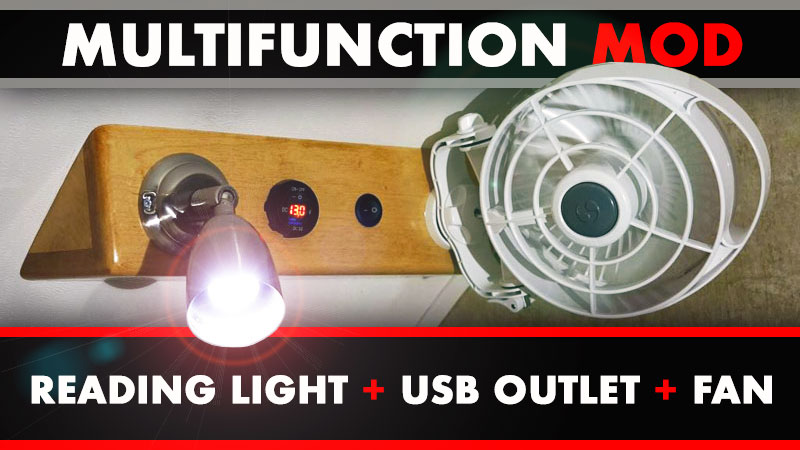 Charles Coushaine, Punta Gorda, Florida
RV Light, USB and Fan Upgrade
2001 Ford F350
2012 Chalet DS116RB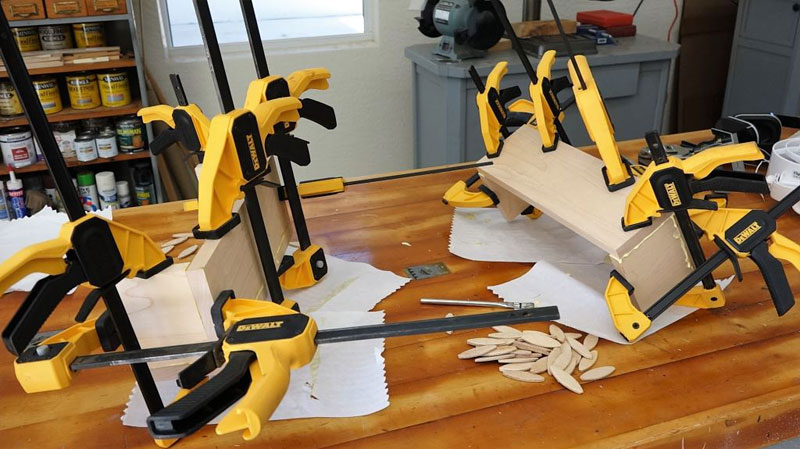 We upgraded our truck camper's sleeping area to improve its functionality. For too long all we had was a single LED light over each pillow on the ceiling. We transformed this from a single LED light to one that combines the LED light, USB port and a fan into a single unitized device.
I first removed the existing LED light from the cabover ceiling. I wanted to check to see that the wiring was robust enough to add additional items. It was.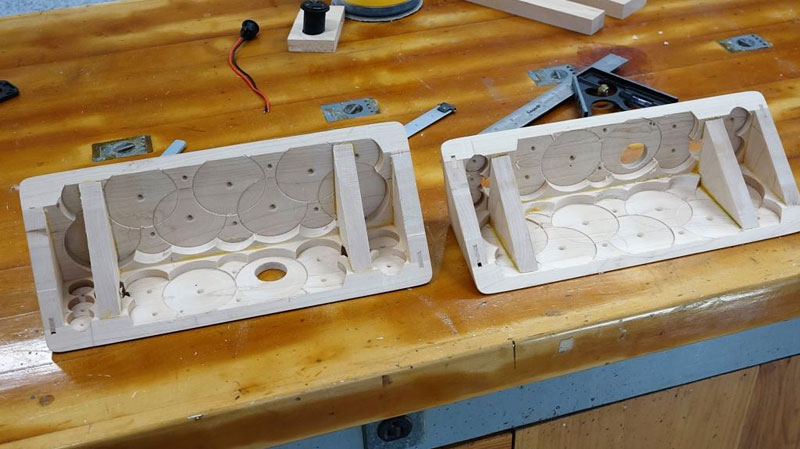 Then I custom cut and biscuit joined some maple boards to form a triangle that would support all of the new electrical components. This included a switched LED light, a switched USB charging port and a switched fan.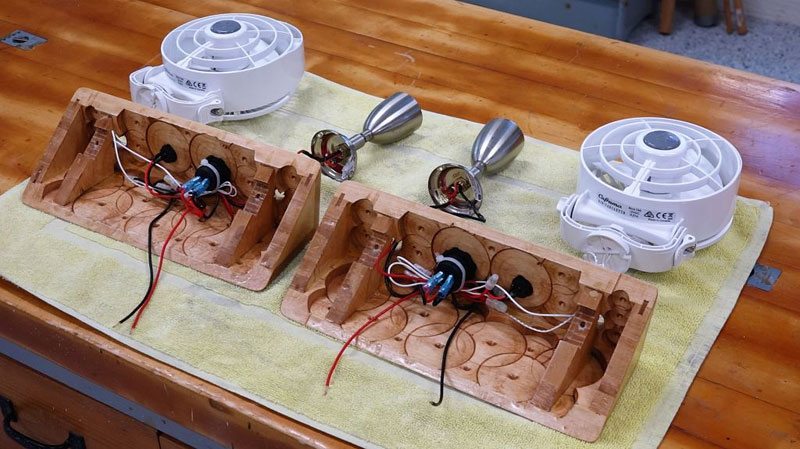 Having a separate switch for each item was very important so that we can individually turn items on or off to conserve power when boondocking.
After the wooden parts were carefully fitted to the ceiling curve, they were stained and polyurethaned. Next all of the electrical parts were assembled to the wooden parts, wired together, and tested. Testing at this point is very important. When they are installed in the camper you are assured that everything works correctly.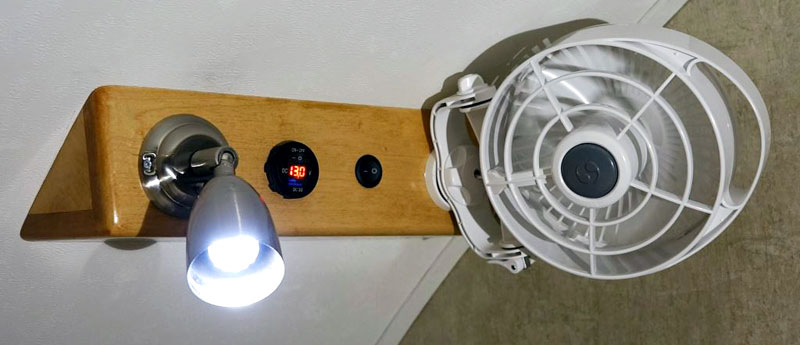 The last step was to wire and install the assemblies onto the cabover ceiling. I wasn't sure the existing ceiling paneling was robust enough to support the assemblies, so I added a strip of solid maple to the ceiling to add extra support for the mounting screws.
All of these steps, and many more, are fully shown in the video:

The mod has been spectacular! I love the additional fans for when we are boondocking without power and it's hot outside. With the simple flick of a switch we both have our own fan for cooling off at night. Also, my wife loves the USB port for charging her phone and Kindle in bed where she reads long into the night.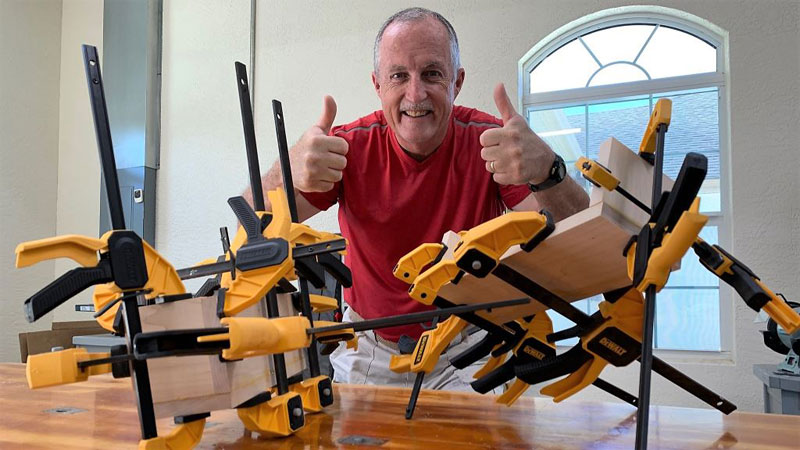 It took me 20 hours to complete this modification and cost me $200.  In my opinion, the skill level of this modification is medium.
Disclaimer: The modifications above are submitted by Truck Camper Magazine readers. It is your responsibility to make sure that any do-it-yourself modification project you undertake is safe, effective, and legal for your situation.
Enter Your Mods Now!
If you'd like to enter a modification you've done on your truck camper, click here. You can enter as many mods as you want, at any time.  Good luck mod makers!