Welcome to the seventh entry in November's Medium Mod Contest.  One Medium Mod will be published in every Email Alert in November.  At the end of the month we'll hold a reader vote to determine November's winner.  Click here to submit a mod to the Mod Contest.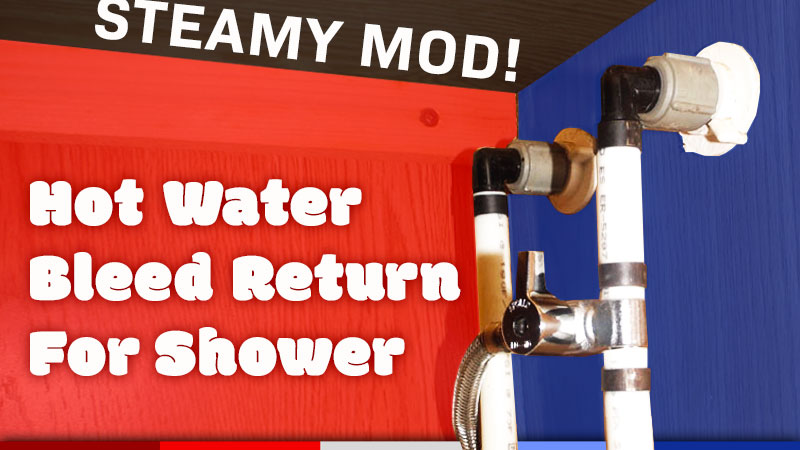 Mark Zeisberg, Elkton, Maryland
Hot Water Bleed Return For The Shower
1994 GMC K2500
1997 Shadow Cruiser
We are thrifty, shunpiking, boondockers in this new lifestyle.  As a home improvement contractor who is aging out, I've taken to modifying and using our recently acquired 25 year old Shadow Cruiser camper.  Luckily it has most amenities and options that we want, need, and use.
We need to use water conservatively from the small fresh water tank.  I think we all want more campin' and less fetchin'.  That 25-gallon tank with a 5-gallon jerry jug allows the two of us three days with daily navy showers and standard dish washing.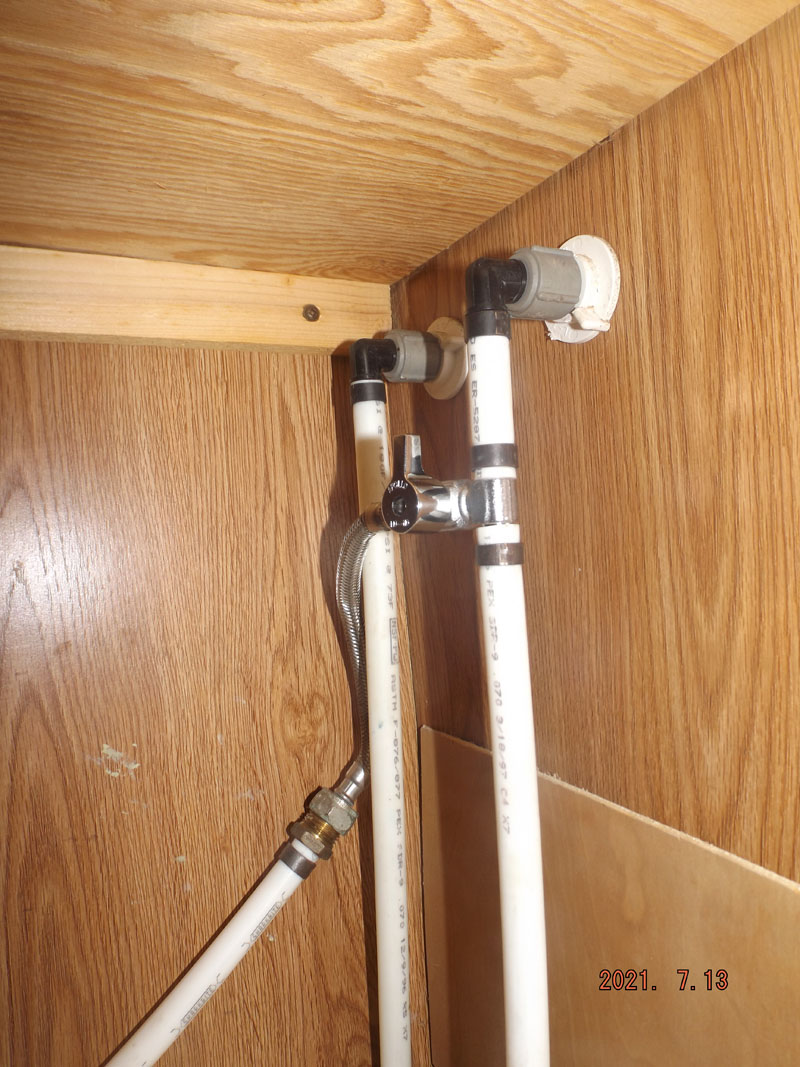 To further conserve, I installed a hot water bleed return for the shower.  Before showering we reach in the cabinet behind the shower valve and open the "dishwasher" valve.  With the pump on the stagnate, cold water in the hot water line is returned to the fresh water tank.  We can feel the valve get warm and turn it off.  Now there is hot water immediately available in the shower stall.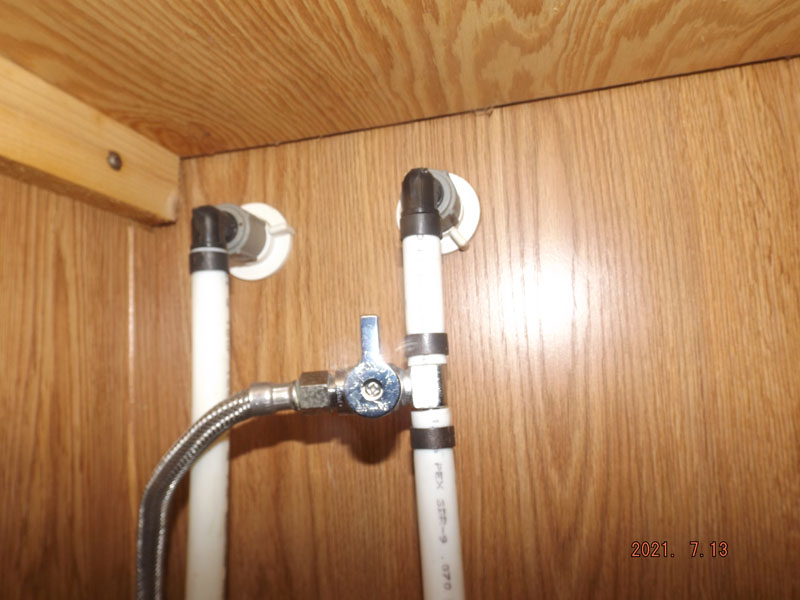 The chrome "dishwasher" valve was grabbed off the clearance bin ($5) at the local big box store.  The other purchased component, the brass double barb x 1/2-inch NPTM (Amazon $11) at the storage tank was key to this project with no other good way into the tank.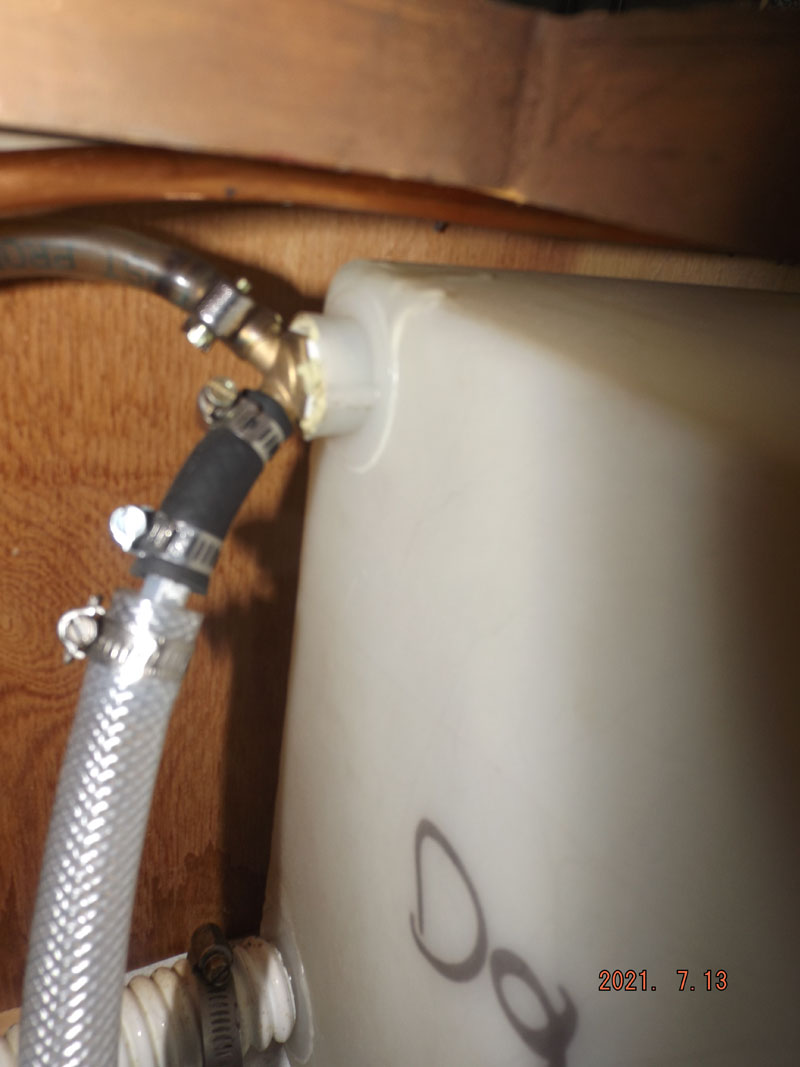 We did not need to create a new tap in the tank.  The clear line is the existing vent to atmosphere.  The other piping and parts (and tools) are left over from years of remodeling.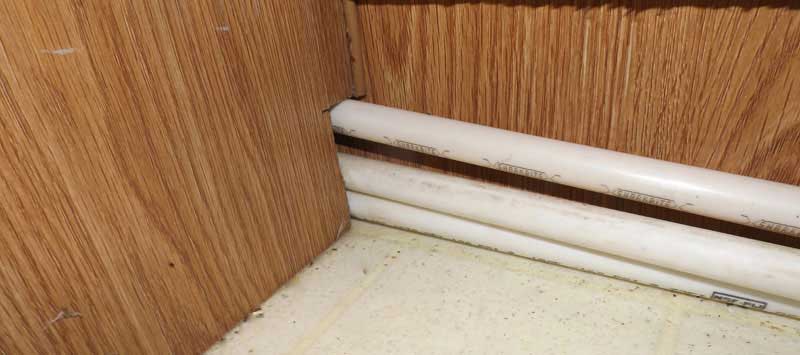 We did have to cut several bulkheads and partially remove the fresh water tank to get the 3rd PEX pipe through.  While the tank was out, we were able to add some rigid foam insulation, pipe straps, and reinforcing blocking.
Those with experienced eyes will notice several additional connections.  This result comes when I am in thrifty mode using what is available around the shop.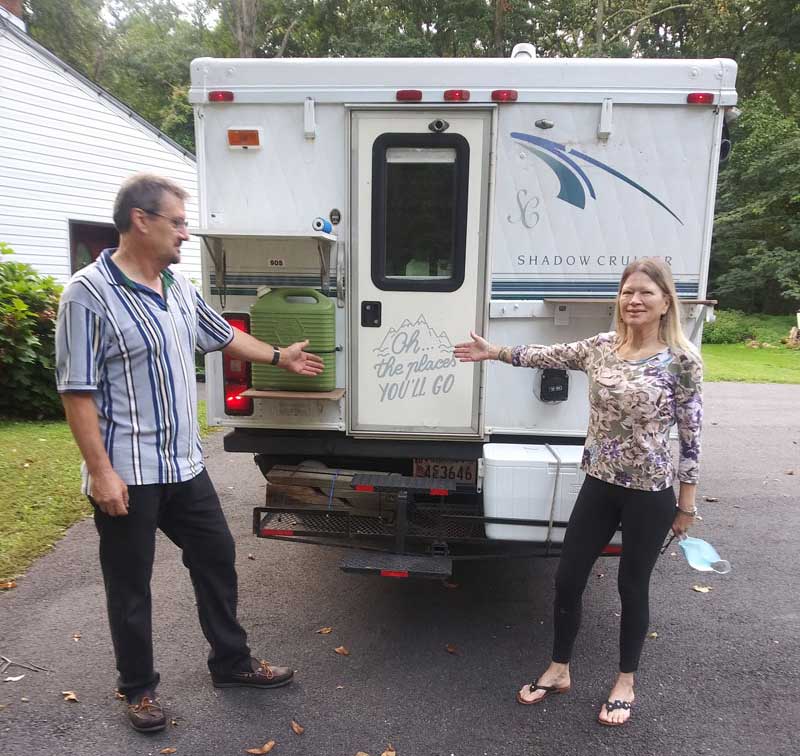 This is worthy project is medium in difficulty, depending on plumbing skills, and took about three-hours with all materials on hand.  I would estimate the cost to be under $50 if you need to purchase all new materials.
Disclaimer: The modifications above are submitted by Truck Camper Magazine readers. It is your responsibility to make sure that any do-it-yourself modification project you undertake is safe, effective, and legal for your situation.
Enter Your Mods Now!
If you'd like to enter a modification you've done on your truck camper, click here. You can enter as many mods as you want, at any time.  Good luck mod makers!