Welcome to the eighth entry in August's Mega Mod Contest.  One Mega Mod will be published in every Email Alert in August.  At the end of the month, we'll hold a reader vote to determine August's winner.  Click here for information about the 2021 Mod Contest, including how to enter.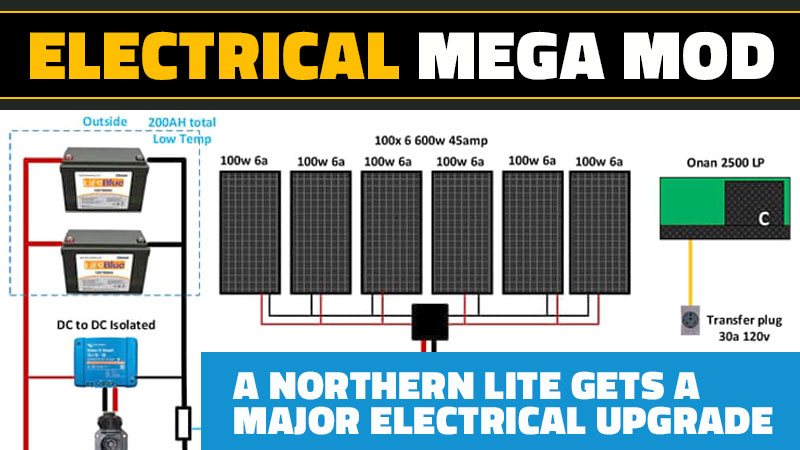 Thomas Monday, Granby, Colorado
Full Camper Electrical Upgrade
2014 Chevy 3500
2019 Northern Lite 10-2EX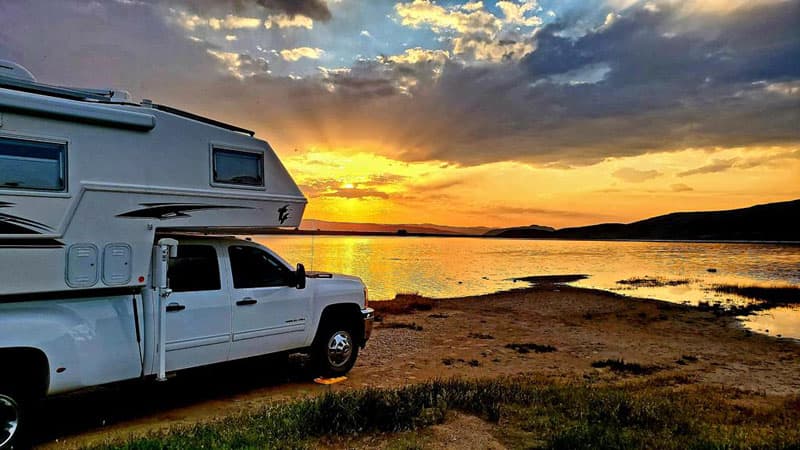 Starting in September of 2019, I finalized the sale of my house in Denver, Colorado.  I bought the truck and camper six-months prior to travel.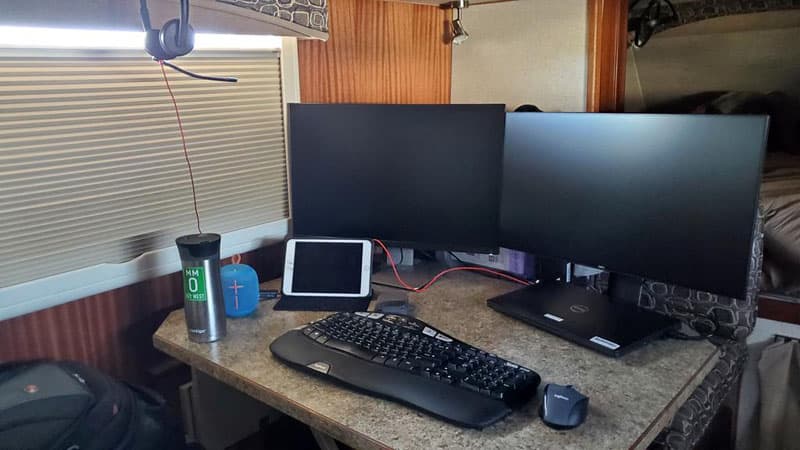 I work remotely as a Private Cloud Engineer.  I needed something that could support me full-time since I work remotely.  This system was built to keep me off-grid.

Above: Before and after solar panel pictures
The first winter month living near Boulder, Colorado was tough.  I only had the factory 100-watt solar panel and two 6-volt AGMs.  I knew I needed to upgrade.  Here's is the rabbit hole I went down.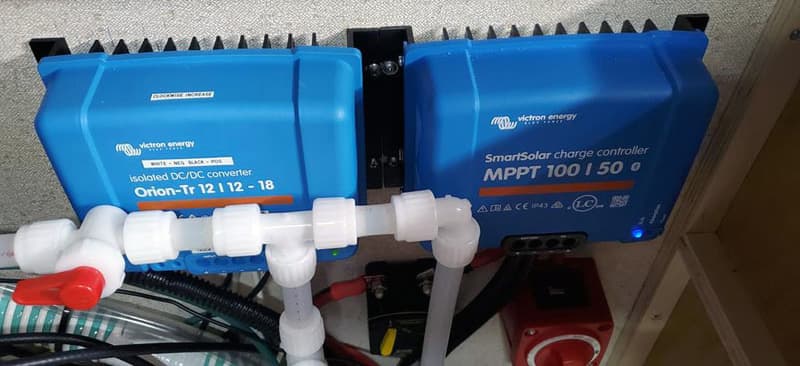 It's a work in progress, but now the camper has 600-watts of solar that is connected to a Victron solar controller.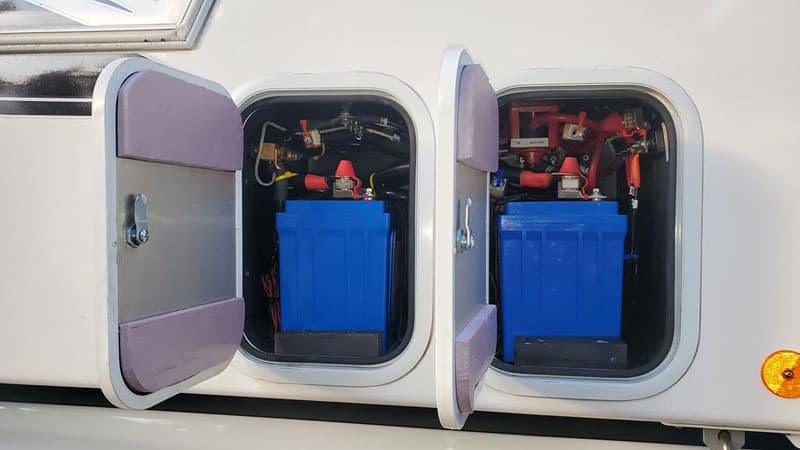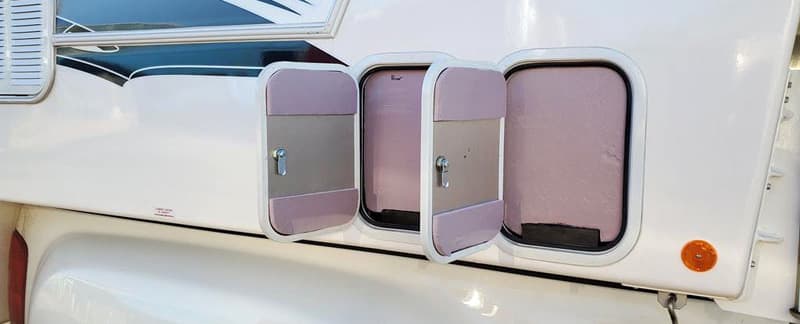 The batteries were replaced with two low temperature 100Ah (200Ah total) LiFeBlue lithium batteries.  The top photo above shows the batteries and the bottom shows the added battery compartment insulation.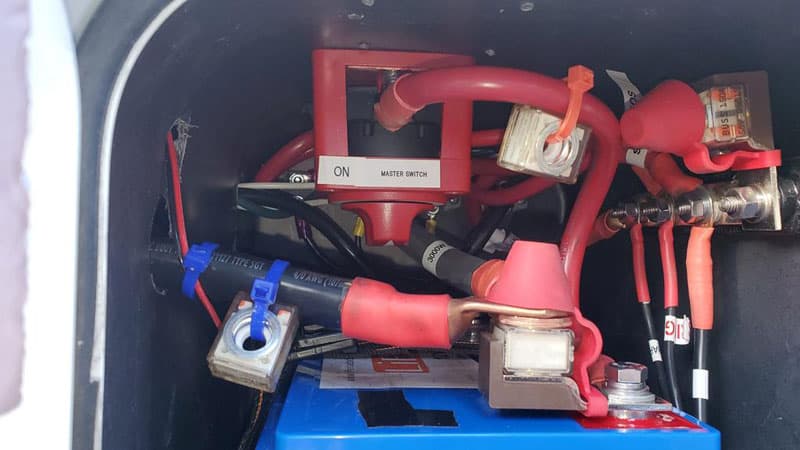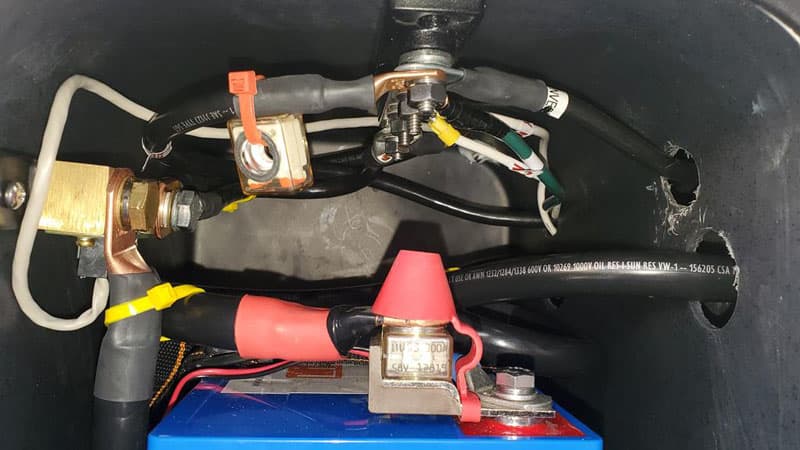 The two photos above show the battery boxes.  Pictured are the master battery switch, buss bars, and (on the left) the battery monitor shunt.   Some things that may look different are the battery terminal fuses.   They are super important for me as most campers are wired directly to the post.  If a short happens, it will burn up the cable.  A 4/0 cable can handle a high amp load, so it may start a fire.  I have a 300-amp terminal fuse on each battery positive terminal and fuses the positive side of the buss bar with a 150-amp fuse.  You can see there are extra fuses zip-tied in there in case I blow one.  A Victron BMV-712 was also added.
The drawing above is more of a logical drawing and not an in-depth wire diagram.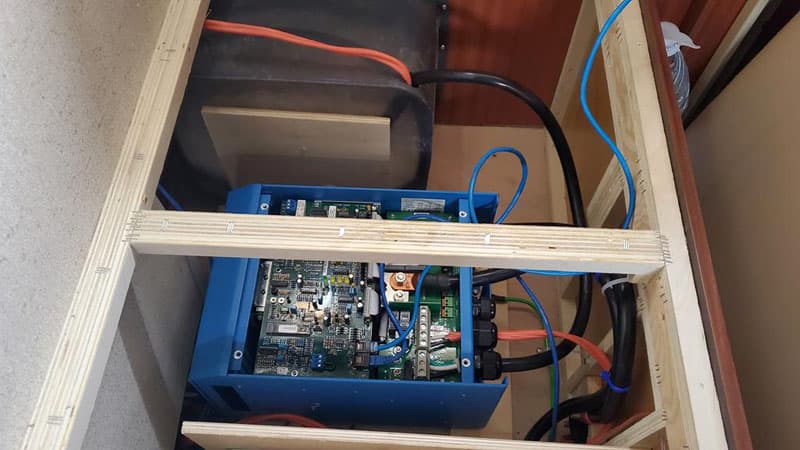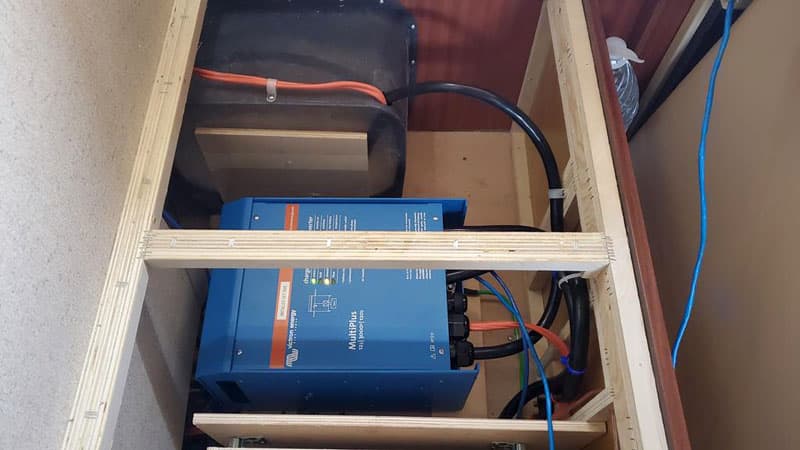 After that, I added a 3,000-watt inverter, a soft start for the air conditioner, and a DC-to-DC charge controller between the truck and camper.

The photo above shows the Victron inverter/charger controller.
The Victron a short power amp limit function.  If you are on a 15-amp house plug, you can set it at 15-amps and it will assist off the battery bank if it's needed for something like the air conditioner and coffee maker at the same time.  Basically, this helps so that I do not over-draw and pop a breaker.  This works the same as if I am on generator power.
The mod has worked out perfectly.  I can run my air conditioner, microwave, and anything else without running the generator.  On a sunny day, the two batteries can be topped off going into the night.
I would like to add another 200Ah of lithium but, with the generator charging at 100-amps, I can recharge them both in under two-hours.  I want to note two companies that helped me greatly during this process; AM Solar and Camping Express.
Electrical Upgrades:
200Ah Life Blue Lithium low temp batteries, with Bluetooth – $2,000
3000-watt Victron Inverter charger, hardwired to the panel – $2,500
600-watts (100×6) Zamp Ridged solar panels – $2,300
Victron MPPT 100/50 Smart Solar Controller with Bluetooth (50A) – $359
Victron BMS 712 Smart battery monitor with Bluetooth – $300
EasyStart Softstart – $290
Switches, 4/0 cable, breakers, mounting, bus bars, fuses, etc. – $1,500
Victron DC to DC – $165
It took me over a month to complete this modification and cost me between $9,000 and $10,000.  In my opinion, the skill level of this modification is hard.