As stated our Frequently Asked Questions, Truck Camper Magazine reviews are wholly independent and posted without notice or review by the industry until publication.
However, the manufacturers are invited to submit a manufacturer's response to be immediately published, without edit, the following publishing date.
Rex Willett, President of Northstar Campers, sent us the following manufacturer's response to the 2016 Northstar Vista review.  As he points out, the review overlooked an important feature of the Vista.
"Thank you for the review of the Vista.  It was very informative and a great read.
After reading the review, it appears that you missed one of the dinette bed features, or just misunderstood how it works.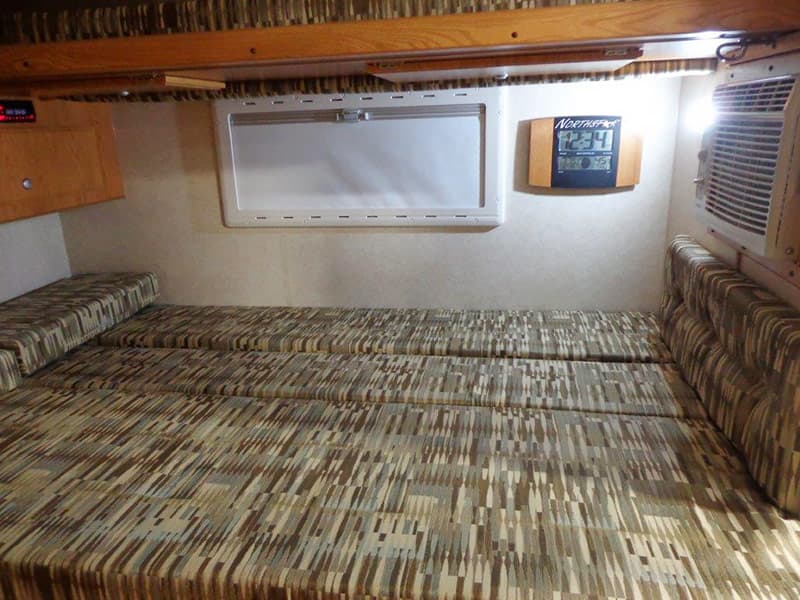 The expandable bed, 48-inches wide and 80-inches long, is another feature of the Northstar Vista.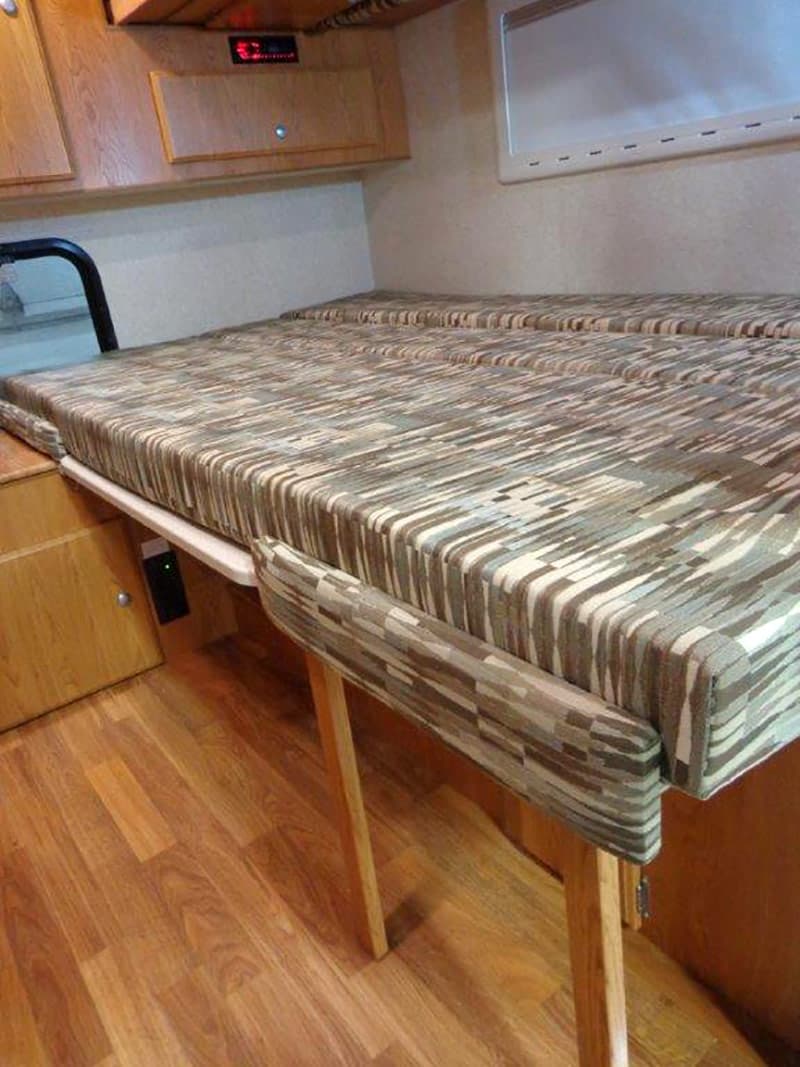 I have sent a couple photographs showing how the dinette bed is expandable.  It actually pulls out into a wider bed than what's shown in the review.  This wider bed would be even more comfortable for one or two people.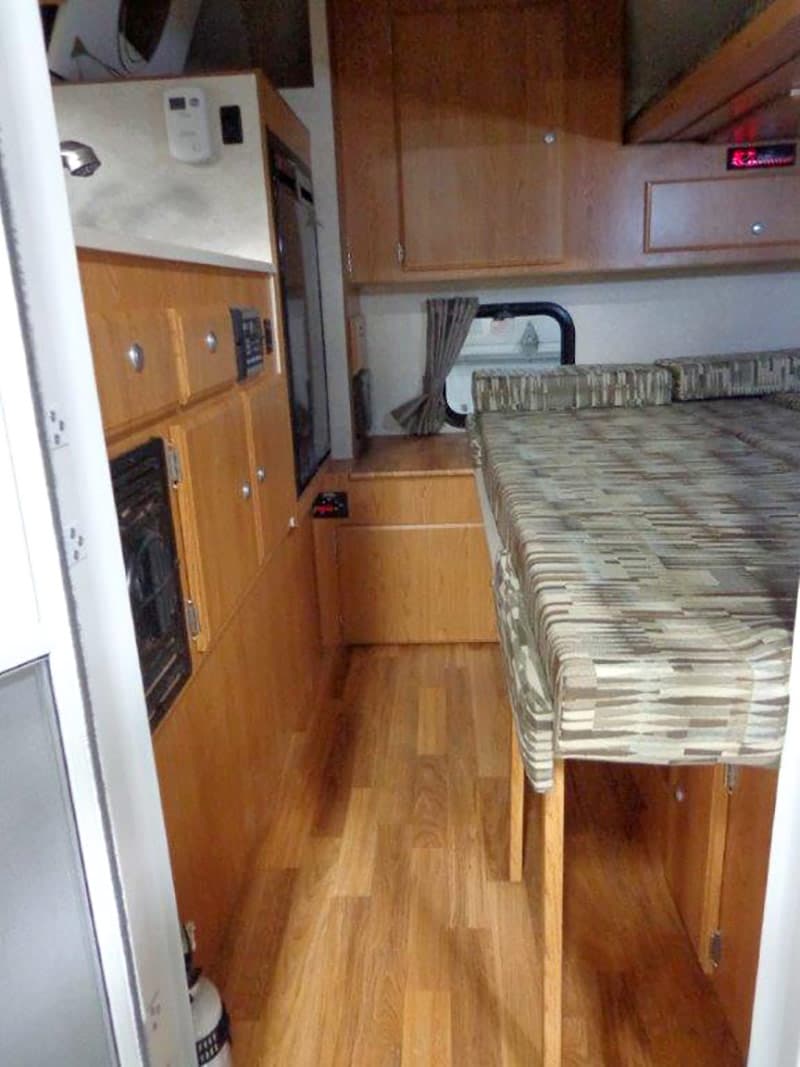 In the review you had everything set up correctly, but when you pull out the expandable dinette, the rear cushions actually lay flat making a 48-inch wide and 80-inch long bed.
Thanks again for the review." – Rex Willett, President of Northstar Campers
If you're interested in learning more about the Vista, request a free Northstar brochure or visit the Northstar Camper Buyers Guide.