Truck Camper Magazine reviews a 2016 Northstar Vista, a hard side cabover-less truck camper targeting half-ton trucks.  Can you cut the cabover and still have a full-blooded Northstar?

Read the Northstar's response to the Vista Review.
Northstar Campers debuted the Northstar Vista in Truck Camper Magazine on November 17th, 2015.  As Rex Willett, President of Northstar campers explained, the Vista was Northstar's first cabover-less hard side truck camper in several decades, a real back to the future moment for the 56 year old, family-owned Cedar Falls, Iowa manufacturer.
"Sometimes a cabover-less camper is all people want, or all they need," stated Rex.  "They don't need the extra room, not to mention weight and wind resistance, of a cabover.  What they do want is comfort and amenities.  So the concept of the Vista came from Northstar's history, and from customer requests for a lighter and more simple truck camper solution."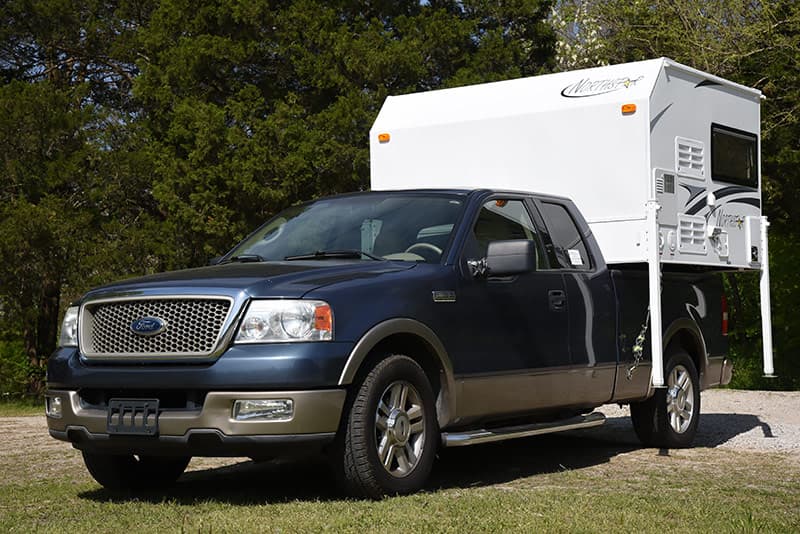 Rex went on to describe how the Vista was based on the popular Northstar TC650, a floor plan that Northstar has refined for decades.  When we asked if the Vista was also built like other Northstar Campers, Rex answered, "Exactly the same way.  The Vista features our proven wood frame and hung wall construction."  Rex later talked about the Vista's full walk-on roof, four-season insulation, thermal pane insulated windows, and deep option list.
The message Rex was conveying was clear.  The Vista was developed as nothing less than fully-realized Northstar hard side truck camper, just without the cabover.  No corners were cut to lower the weight or price.  Even the interior fabrics, cabinetry, countertop, flooring and other materials were the same as other Northstar Campers.  If customers wanted a simpler and lighter hard side Northstar, the Vista was it.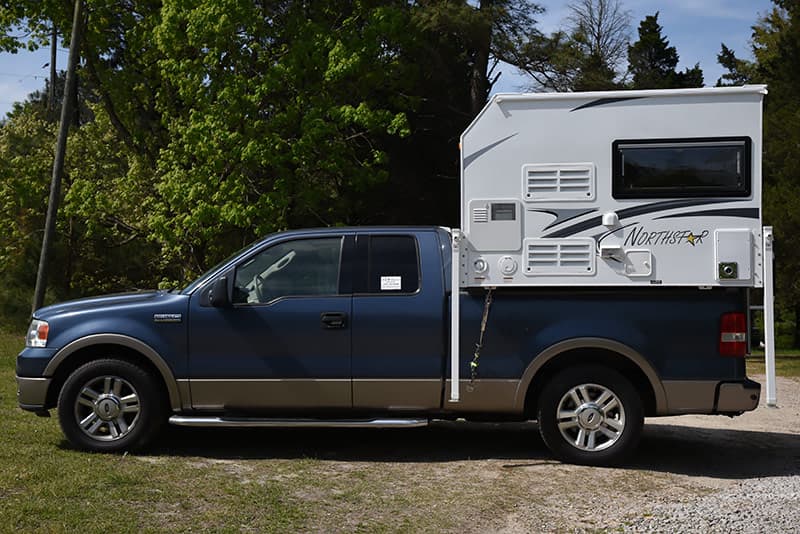 Last month we had our first opportunity to see a Northstar Vista in person at A&M Services in Kittrell, North Carolina.  The A&M team loaded a 2016 Northstar Vista on a truck for us to explore, photograph, and review.
As we approached the Vista, we thought back to Rex's interview.  Would the lighter, simpler, and cabover-less Vista truly feel and function like a full-blooded Northstar?  Was that possible?  It was time to find out.
Floor Plan Evaluation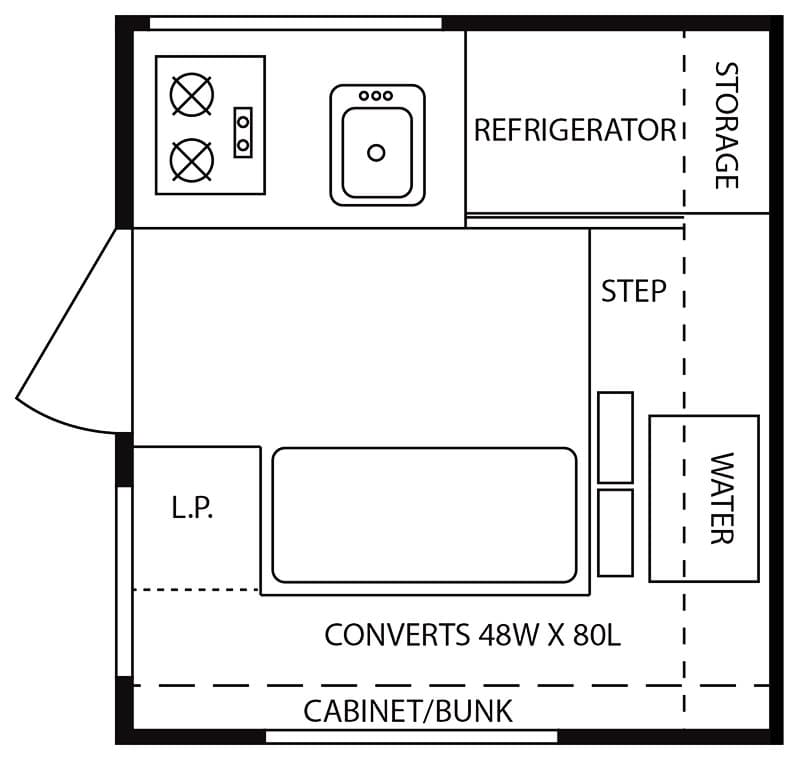 As someone who strongly believes the truck camper industry needs to aggressively court and spark younger buyers with affordable half-ton compatible products, I have been an outspoken proponent of cabover-less truck camper designs.  Naturally, I was delighted when Northstar announced Vista.
Within a step or two of walking into the Vista, you're basically there.  As a short bed camper without a separate bathroom or cabover, there are not a lot of walking around options.  Standing in the center of the unit, you are either in the driver's side kitchen or the passenger's side dinette/bedroom area depending on which side of the camper you face.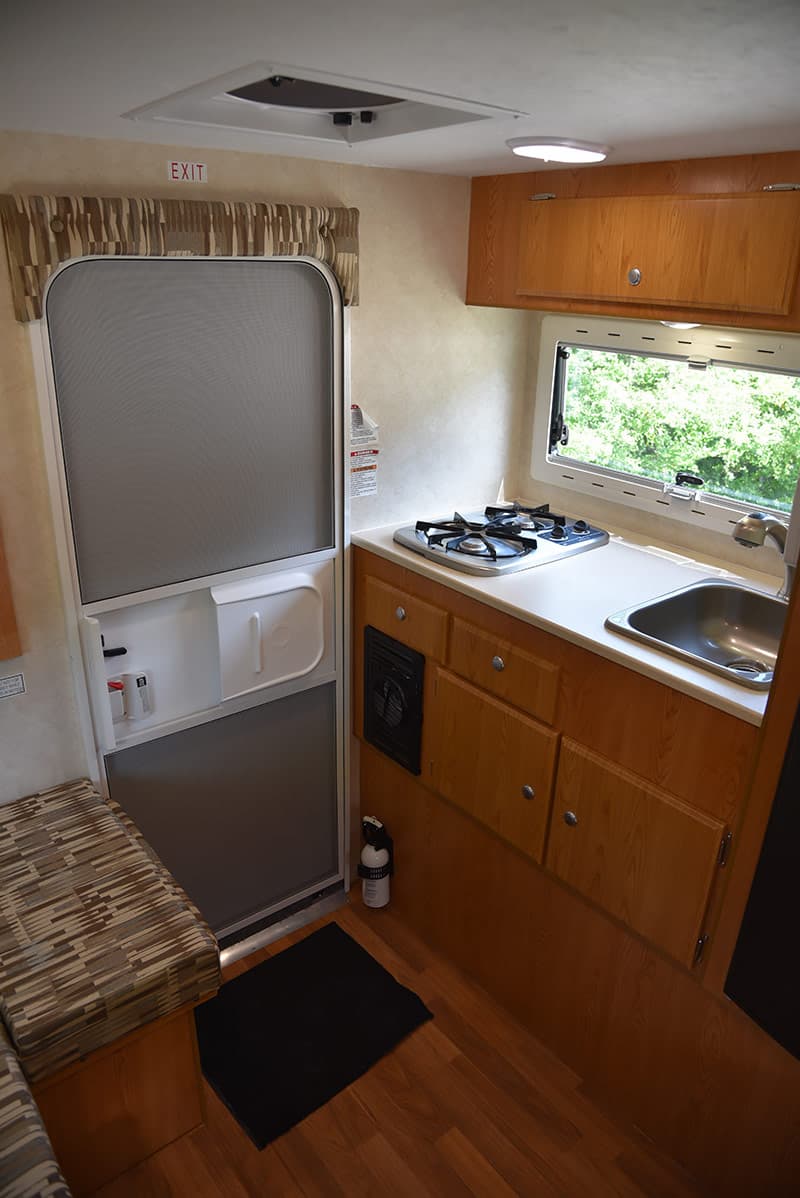 That's not to say that the Northstar Vista interior feels closed in.  On the contrary, without a bathroom taking up living space, the Vista feels quite open and spacious, especially for one person.  And while there's nowhere to really walk to, there is plenty of up-and-about standing room.  Like a kid in a tree fort, I was content and comfortable hanging out in the Vista within minutes.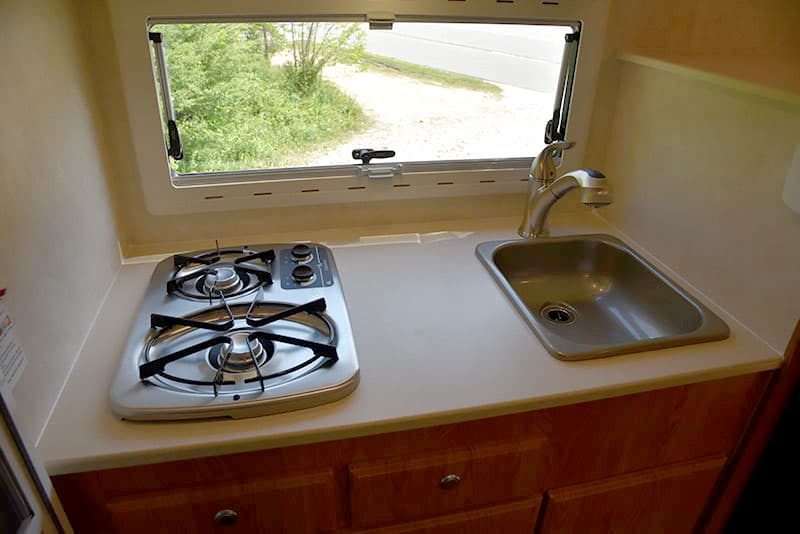 The driver's side kitchen is especially impressive with a large window, two-burner cooktop, single bowl sink, and extendable kitchen faucet.  The window and under cabinet LED-light make the kitchen bright and friendly.