Truck Camper Magazine readers reveal, after significant back end research, the most comfortable camping chairs known to truck camping kind.  Bring out the comfy chairs!

So, what is the best camping chair?
Just like a camper mattress, it really depends on personal preference.  From good back support to lightweight chairs to rockers, readers share their personal real world experiences while out camping.  The Strongback Elite with lumbar support definitely rose to the top!
"The only problem is if anyone pirates your Strongback Elite chair it will be a while before you get it back.  They are that comfortable."
Chairs With Lumbar Support
"Without a doubt, the best folding camp chair is the Strongback Elite with lumbar support.  They are expensive but, in my opinion, are worth every penny.  The only problem is if anyone pirates your chair it will be a while before you get it back.  They are that comfortable.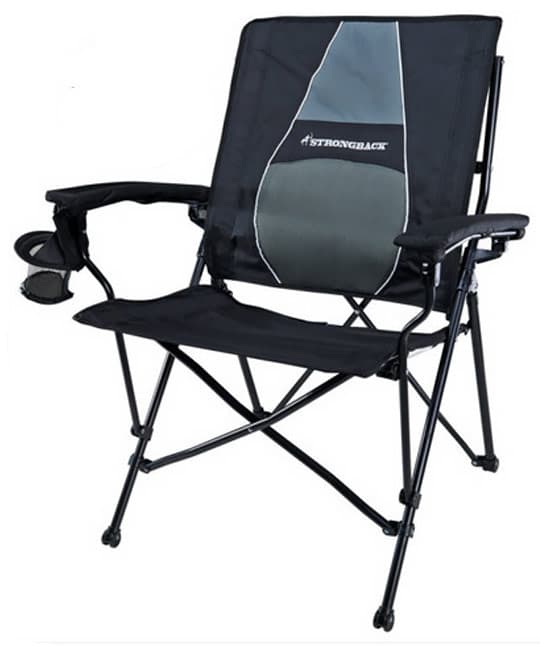 The Strongback Elite chairs come in a great travel bag with shoulder straps that make it convenient to transport to a remote location.  I carry mine in the travel bag standing up behind me in the back seat of the truck." – Eldon Rhodes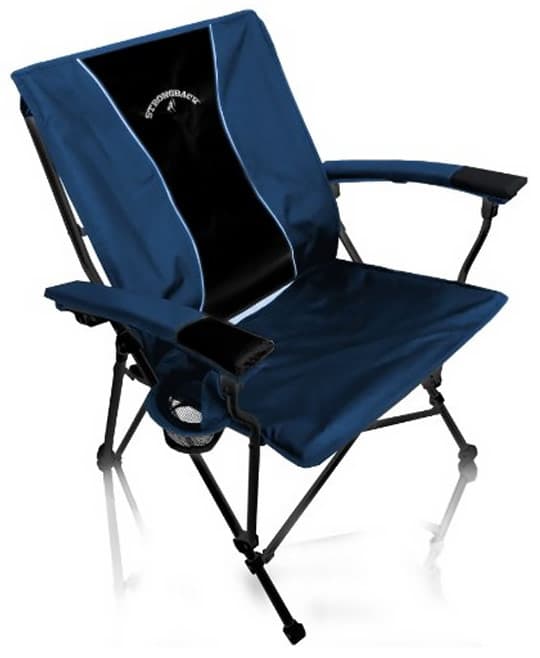 "After thirty-five years in the Army, I have a lot of problems with my back.  Most lawn chairs just leave my back in pain.  My wife, Amy, looked online and found Strongback Chairs.  I was skeptical, but we bit the bullet and paid the money to have two shipped to us; a tall back, and lower back.
The tall back Elite model was out of this world!  It costs a lot more than cheap chairs, but the lower back support was a life saver.  The lower back chair, not so much.  So we sent back the lower and got another Elite shipped to us.
These are the only chairs we took on our forty-day trip following my grandmother's journey this summer.  For forty days, 8,926 miles, and sixteen states, I had no back issues with this chair.  We love them!  Strongly recommend!" – Mark Dyvig

Once you're done checking out the most comfortable camping chairs, take a look at the best camping tables that are used by truck camper owners.
Cheap Camping Chairs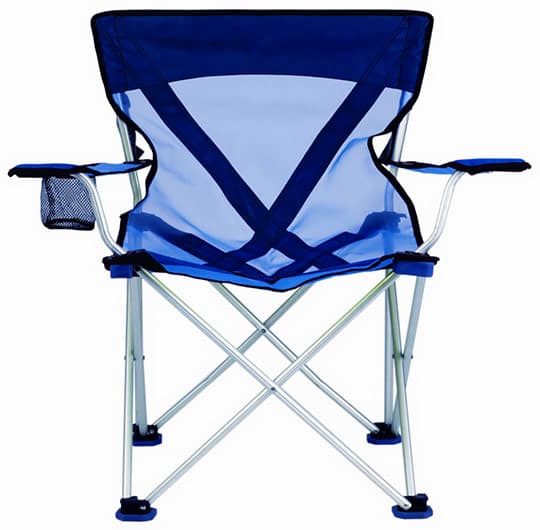 "The Travel Chair Teddy is a good collapsible chair. River Rafting is tough on gear.  I've owned and trashed a lot of those cheap camp chairs over the years.  The Travel Chair is the one that holds up.
The Travel Chair Teddy is my go to chair whether I'm truck camping, rafting, or going to a concert.  It's the one that gets used.  The seat is made of a mesh material so it dries quickly.  That's important so you don't have to wait hours after a rain to use it.  It is stored on the floor in the back of my cab." – Bruce Norring
Light And Easily Foldable Camping Chairs
"I'm still looking for the perfect chair.  I like the Costco Timber Ridge chair, but it's too big to pack in my FWC.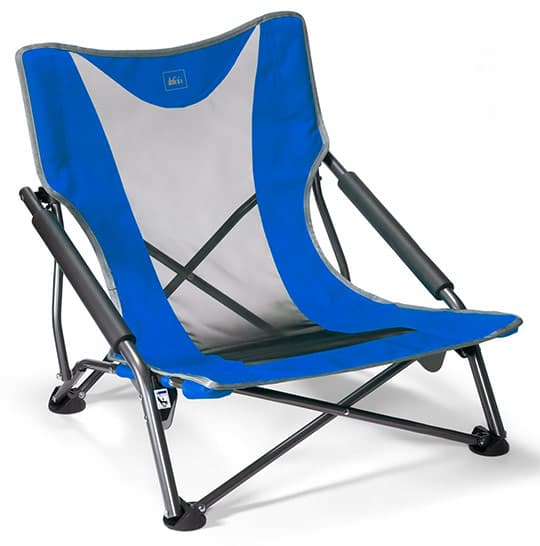 I'm trying the REI Stowaway folding chair on our trip next week to Glacier National Park.  It folds small, but it's made of steel, so it's heavy.   I'm looking forward to reading about what is the best chair." – Bill Harr
More TCM Reader Recommended Products:
Coffee Makers When Camping  |  Dash Cameras For Campers
Camping Chair Rockers
"Well, I know that the most comfortable camping chair that Angela really enjoyed sitting in was Bruce's fancy rocker chair.  It has the nice thick padded material, and it's a rocker!  It has a high back to support the head and is the most comfortable chair ever.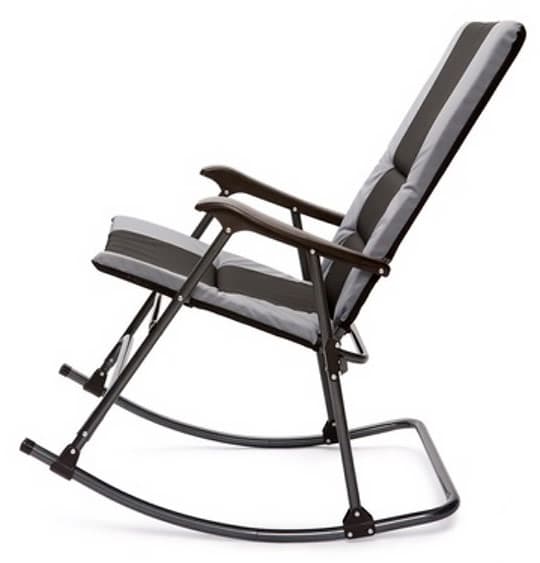 We also have a lower-back rocking chair that we also got from Camping World.
Our camp chairs are folding rocking chairs.  We like them because they offer some lower back support, they rock and recline, they are insulated/padded, which is very comfortable for winter camping.  We like our fires in the snow.
One drawback is they do not like sand.  The act of opening and closing becomes more difficult until grains of sand get out of the places they shouldn't be.
When traveling, these chairs find a home either in the trailer, if we are taking one, or on our bed until we arrive.  These chairs are padded, so they take more time to dry out than non-padded chairs.
First 1 2 3 ... Next → Last Read Entire Article