Truck Camper Magazine readers illuminate their favorite portable light sources.  Whether you're looking for a handheld flashlight, camping lantern, or a headlamp, here are some time tested and proven recommendations from experienced campers.
This week's Question of the Week was, "What flashlight or lantern do you use while truck camping?"
"I have several flashlights, but the one that's used the most is a Streamlight Stylus Pro.  It's a small pen light that I carry all the time, and is amazingly bright for its size." – Charles Phy, 2011 Dodge 5500, 2010 Eagle Cap 1160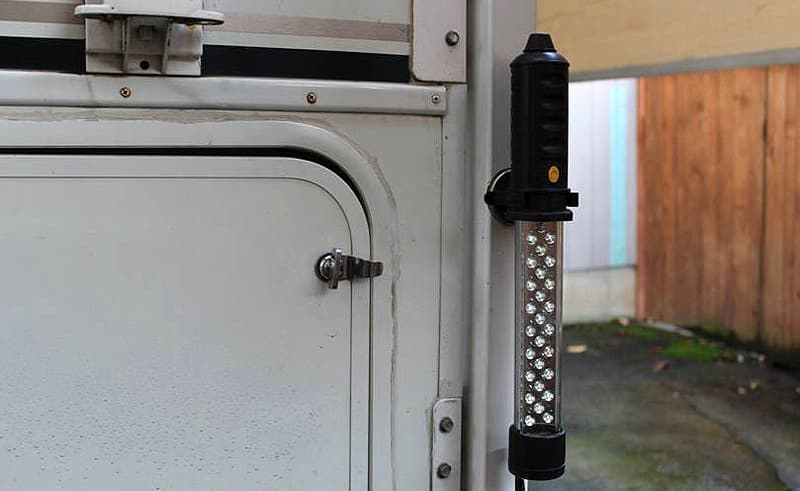 "I have quite a collection of flashlights that we use while truck camping.  A very useful one is the Craftsman rechargeable work light (model 73904).  It has strong, bright LEDs with a swivel magnetic base.  I like using this one attached to a Happijac when sitting outside and reading in the evening.  Who needs a Coleman lantern anymore?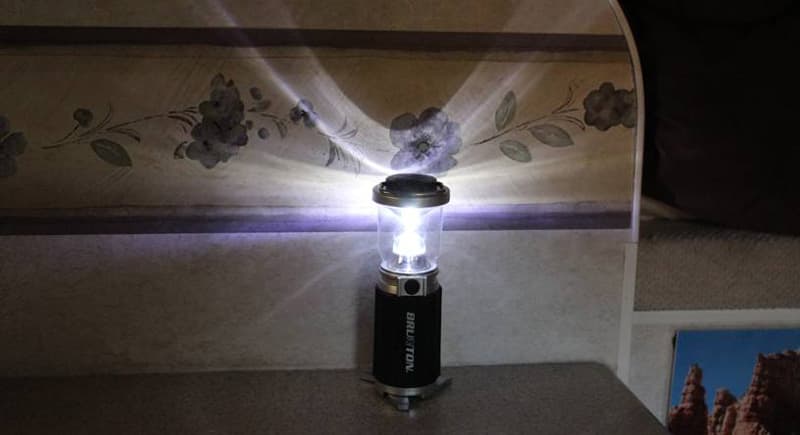 For inside nighttime duty when doing the bathroom run, I find my Brunton miniature LED lantern very useful.  It has both a high and low light output.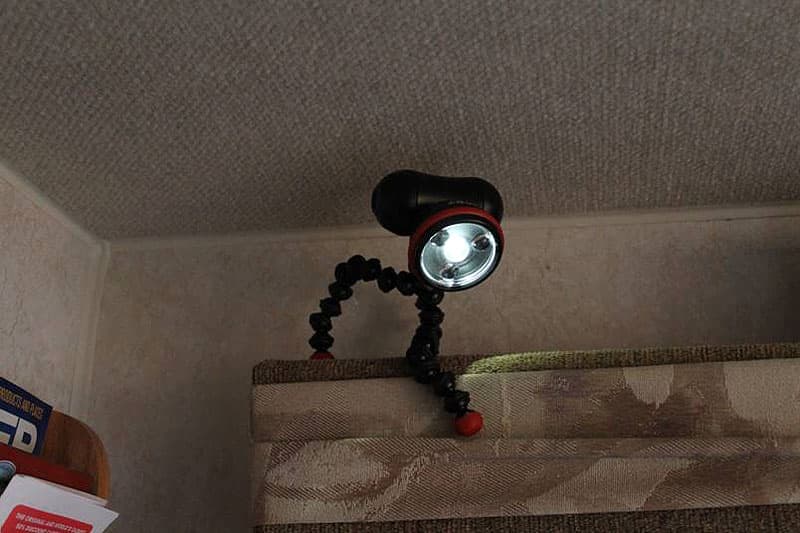 My three Jobe Gorilla lamps are also used a lot.  I get a lot of use with the one over the dinette having low, medium, and high bright LED light output.  We also have two in the cabover for night reading when we're not connected to shore power.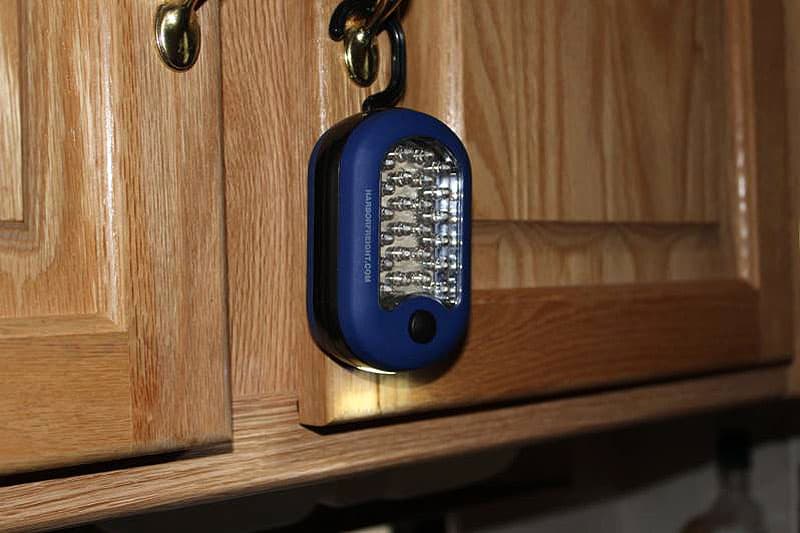 Of course I have at least a half dozen Harbor Freight free flashlights that I store in various locations throughout the camper and truck.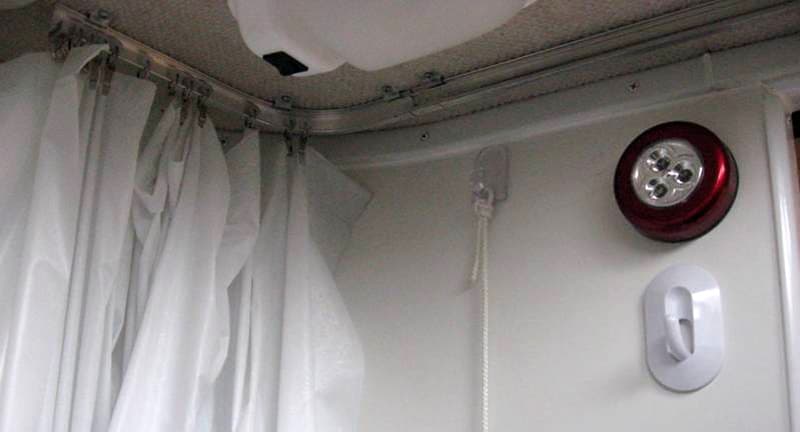 And a mention should go to the five puck lights mounted in the closets, the pantry, and on the bathroom wall.  Needless to say, I carry a good supply of Costco AA and AAA batteries.
So no, I haven't found the need to use my phone's flashlight.  It's usually sitting on the table taking a charge." – Roger Odahl, 2008 Dodge Ram 3500, 2004 Eagle Cap 950
"I use a Super Bright LS-360 LED hand lantern.  This lantern has it all; solar, hand crank, 12-volt, 120-volt charger, a car charger, a durable rubber exterior, and a USB charging socket.  You can purchase it on Amazon for $25.  It's ten inches high and has three power settings for 36 LED bulbs   I also like to use it in the boat on low when I'm night fishing." – Ron Karczewski, 2002 Ford F150, 1999 Jayco pop-up

"I have several LED Lenser flashlights.  They are awesome!  However, they are expensive.  My favorite is the LED Lenser X7R.  It's rechargeable and super bright, maybe even too bright if you are in a campground.  I also have a LED Lenser model TT.  This one is much smaller (pocket sized) and takes standard AAA batteries.  It's perfect for walking my dog at night.
I also spend some time tent camping each year with friends.  These trips are normally to more remote locations.  There are no street lights of any sort.  For these trips we still rely heavily on Coleman lanterns.  They are bulky and produce quiet a bit of heat.  But. in a large camp, they are hard to beat." – Bruce Baker, 1997 Suburban 2500, 2013 Flagstaff Superlite (not a truck camper)