Truck Camper Magazine readers reveal the best binocular brands, magnifications, and features for wildlife viewing, hikes, and night sky gazing.  Stop squinting!  Grab a set of binoculars and get eye-to-eye with birds, bears, buffalo and other wild beasts.
This week's Question of the Week was, "Do you have a pair of binoculars in your truck camper?"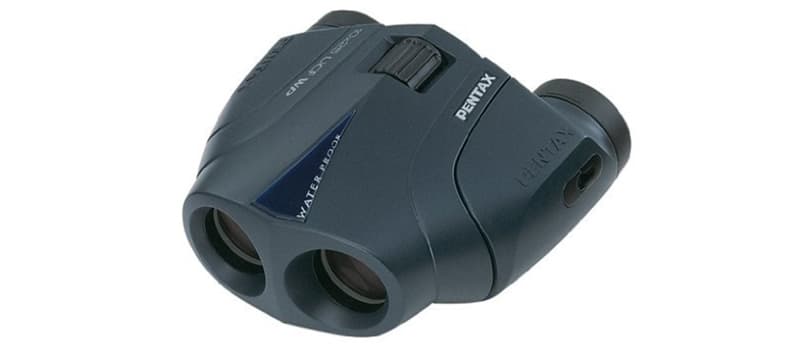 "I have Pentax binoculars.  We have had our Pentax binoculars for about thirteen years.  I love them.  They are Pentax 10×25 5.0 UCF WP.
I recommend Pentax binoculars if you want lightweight and waterproof with very good vision and clarity.  A friend had the eight power and they were also fantastic.  I figured the ten would be even better, so I got these.
We have used our binoculars here in the house looking out at our view, in our kayaks, camping when working in Montana for a summer (glassing elk), and carry them with us on every camping trip.
Being compact, powerful, seemingly rugged, and waterproof, the Pentax binoculars have worked well for us and are worth consideration." – Jim Dailey, 2005 Ram 2500 HD, 1997 Shadow Cruiser HS 10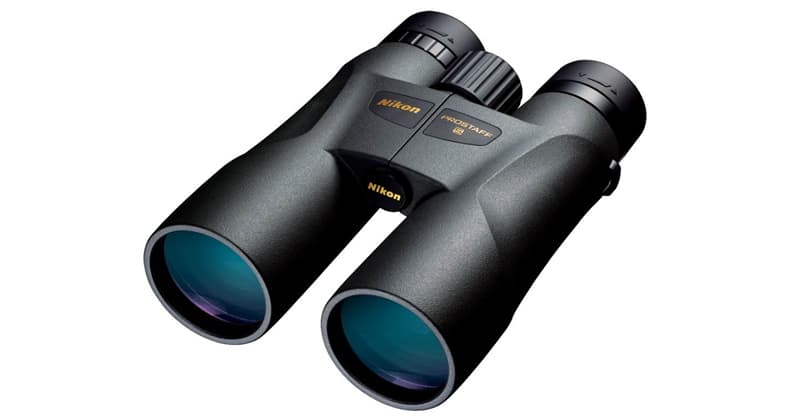 "My motto should be, "Anything worth doing is worth overdoing".  I carry three binoculars and three cameras.  For binoculars, I have a Nikon 10×50 for when things are far off and weight is not a concern (carried in cab).  I have Leica 10×35 stabilizers for hiking and boating.  And I have Zeiss 8×20 for cities and indoors (Sistine Chapel, ornate interiors).  The Zeiss binoculars easily fit in a pocket.
My cameras are all Leicas bought over time and scattered between the truck and camper, so I can never find them in time to take a crucial picture." – Richard O'Connell, 2016 Ford F250, 2009 Northstar Freedom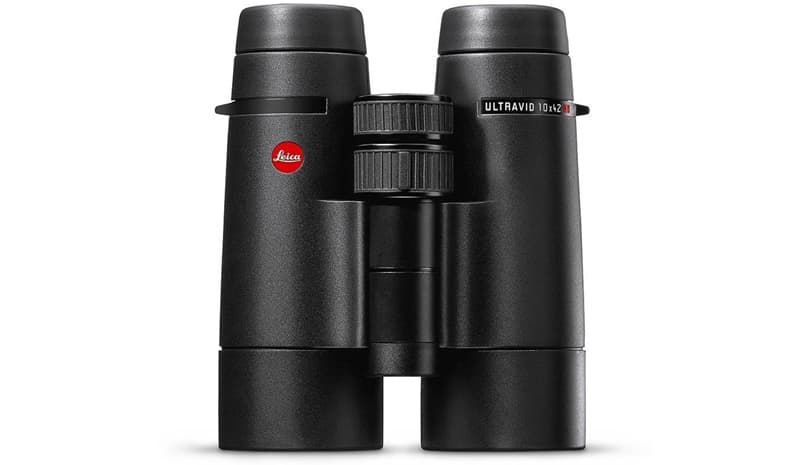 "We both have Leica binoculars.  The first pair we bought many years ago were compact 10×25 BCA Trinovids.  Then we retired.  Before we went out west to the National Parks, I decided I wanted a full size HD waterproof pair of binoculars.  So we went to Cabelas and started to look at binoculars.
It came down to the Leica and Swarovski 10x42s.  I couldn't hold the 12 power steady enough for them to be practical.  I chose the Leica 10×42.  When I was into photography, I shot with a Leica M6.  Leica glass is just phenomenal.  The Swarovski glass is as good or just a smidge brighter.  They are very nice binoculars as well." – George Visconti, 2015 GMC Sierra 3500, 2016 Arctic Fox 990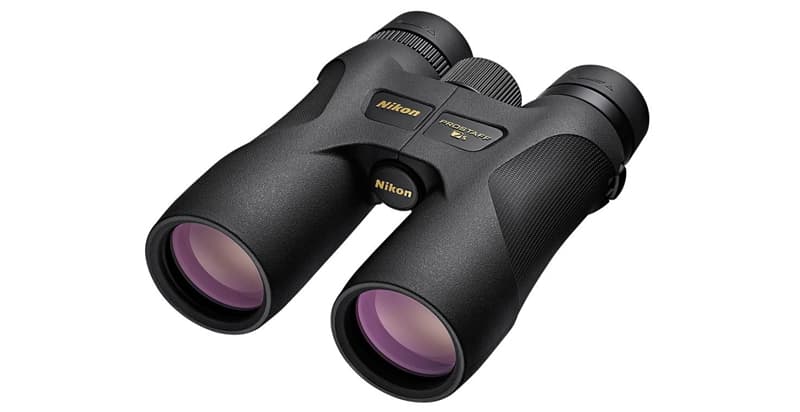 "I have a Nikon Prostaff 7, 8×42.  It's waterproof.  The field of vision, light gathering ability, clarity, and ease of focus are all outstanding.  They are priced for less than $200 with great reviews.  I love them, platonically, of course." – Patrick Strang, 2011 GMC 3500HD, 2011 Lance 950S
"Binoculars are one of the best things to take camping and it is all about the night sky!  A reclining lawn chair, the dark sky, and a good pair of binoculars is an amazing, if not spiritual experience!  I gave up taking telescopes in my camper years ago due to their size and hassle.
When it comes to anything optical, you get what you pay for.  The best overall size is 7×50 or 10×50.  They work great during the day and very well at night.  The first number is the power (7) and the second number is the size of the opening lens (50mm).
With these numbers, bigger is often better!  Night viewing is a low-light event so 50mm or bigger is best to gather dim objects.  Best nights are moonless as the moon wipes out a lot of stars and nebulas.
The second number is tricky.  Go real high in power, say 15 or 20 and they get hard to hold still and may need a tripod.   I love my Celestron SkyMaster 20x80s, but they are just for night viewing and need a tripod.