Steven Merrill takes us step-by-step through the process of preparing a house to be unoccupied during extended or long-term trip.  Step one, stop the green traitors.

Even the most experienced truck camper owners worry about their homes while they're away.  From the threat of burglary to a failed heating system causing the pipes to freeze, the range of things that can go wrong at home are enough to keep folks up at night.  Did you remember to lock the sliding doors?
Never fear my fellow truck camping friends.  With a little preparation, and a dose of prevention, none of these fears should keep you from embarking on the long-term trip of a lifetime.  No worries about home burglaries while boondocking.  No fretting about flooding fifty miles down forest service roads.  Follow the instructions in this article and you'll be truck camping cool as a cucumber.
Securing Your Home When You Are Away
If you're planning to go on a long-term trip, you need to prepare your home to be unoccupied for weeks or even months at a time.  Perhaps the most important aspect of this preparation is making sure your home appears occupied.
1. Lock All External Doors, Windows, and the Garage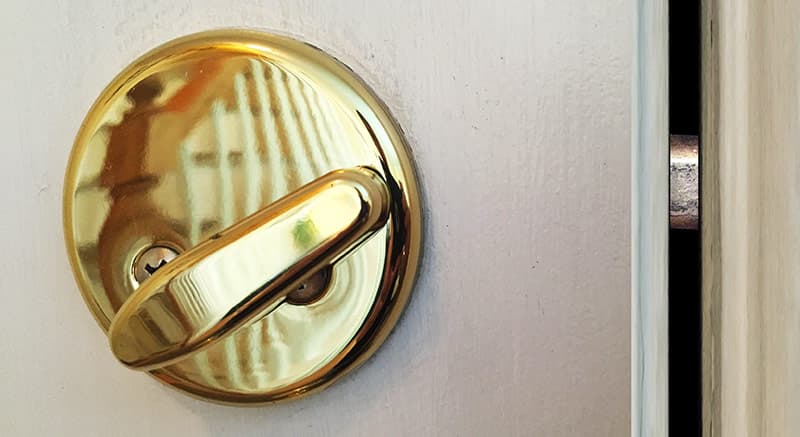 Lock your front door.  Lock your back door.  Lock the door between your garage and your house.  Lock all sliding doors with security locks.  Lock pet doors and any other external entry ways into your house.  Whenever possible, use deadbolt locks.  And don't forget to make sure that all of your windows are also locked.
Garage doors with electric garage door openers are vulnerable to thieves with garage door opener scanners.  To defeat these scanners, disconnect the receiver and use a manual garage door lock.  You can also unplug your garage door opener when you're away.  Additionally, remove garage door openers and valuables from cars stored in your garage.  Just be sure to inform anyone with access to your home that you have disabled the garage door system and/or manually locked the garage.
2. Don't Hide House Keys
Hiding a house key under the mat, in a fake rock, or inside a magnetic house key box stuck to the underside of an outdoor pipe is never a good idea.  The thieves know about these products and tricks and look for these easy access vulnerabilities.
3. Ask Neighbors and the Police To Watch
Let your neighbors know how long you will be away and give them additional contacts should you travel beyond cell service.  In addition, our neighbors have keys to our home and garage.
If your neighbor's house is close enough, ask them to park in your driveway to greatly enhance the appearance of occupancy.  It's also a good idea to have them walk through your house now and then, especially after a bad storm or other extreme weather.  While they are walking through, they can make sure no door hang tags, leaflets, or packages have been left at your door.
If the power went out, did your alarm turn back on?  Is the furnace still up and running?  A trusted neighbor can check and answer these questions instantly.  Clearly, developing and maintaining good relationships with your neighbors is key to preparing for an extended trip.
As an additional layer of security, we informed the local police that we would be away and asked them to keep an eye on our house.  We live in a small town where this service is possible and understand that not all police departments can do this.  In a similar way, we told our local post office that we would be out of town for an extended period.
4. Set Programmable Light Timers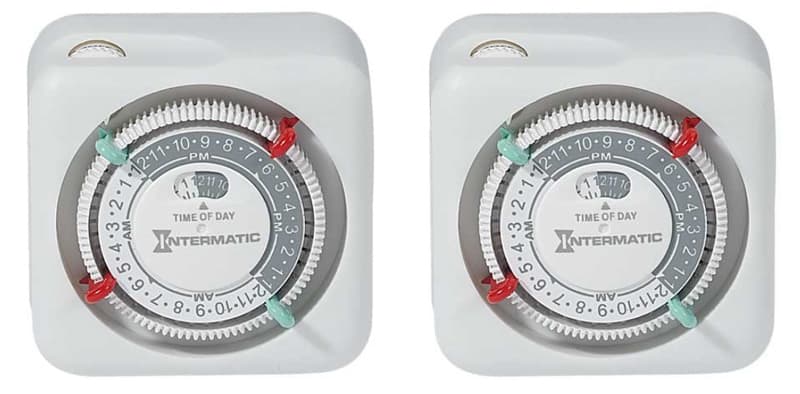 Light timers turn household lamps on and off every evening and go a long way to help give your home the appearance that you're still there.  There are many old-school analog and new digitally programmable light timers on the market.  All of them do essentially the same thing, so purchase the light timers you feel most comfortable programming.
My advice is to purchase at least one for every floor of your home (preferably more) and test them prior to leaving on your trip.  It's no good to be programming your light timers for the first time moments before locking the door and then wonder during your trip if you programmed them correctly.  Besides, having the light timers in place is a good idea even when you're just going out to the dinner, or the movies.