Full-time truck camper Bryan Appleby explains the ins and outs of sending and receiving mail and packages while traveling throughout the United States, Canada, and Mexico.

As more truck camper owners travel on extended trips, the need to receive mail and packages has become increasingly necessary.  Once primarily the domain of full-time RVers, utilizing mail forwarding is available for those of us who travel for weeks and months, in our truck campers.
With these services, a traveler is able to satisfy the need to receive mail, packages, and replacement parts for their truck, camper, and towable toys.  To that end, this article demystifies mail forwarding for both the long term and casual traveler.
USPS General Delivery
General Delivery had its beginning from the onset of United States Post Office with Ben Franklin in 1775.  At the time, one was able to send mail to another town's post office, where it was held for the addressee for pickup.
Today's General Delivery is really no different.  As the post office has evolved, the mail went from being held at the post office, to being placed in unsecured reserved pigeonhole boxes, allowing retrieval when the post office was closed.  This evolved into boxes with lockable doors and, as towns expanded, mail delivery to homes.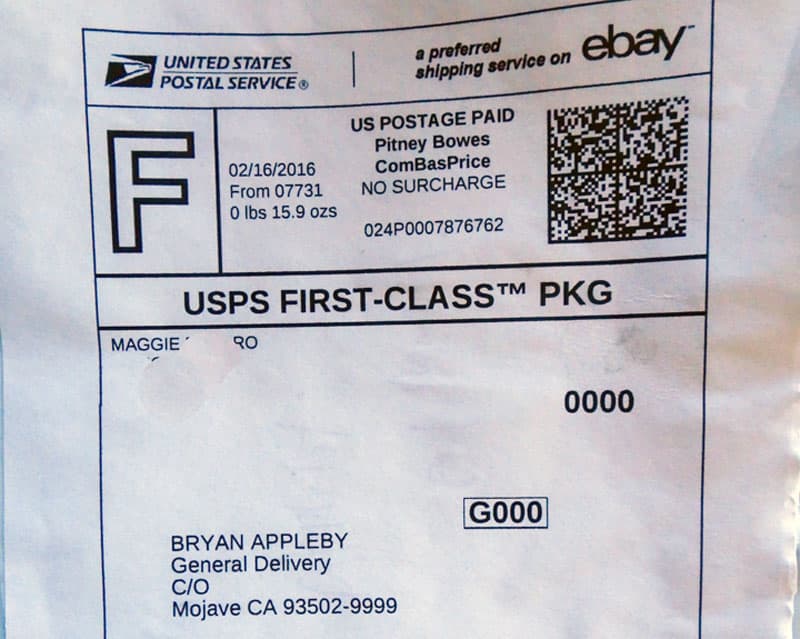 Important USPS General Delivery tips:
1. Post Offices are located across the country and in many remote and rural areas.
2. The United States Post Office offers a smart phone app showing the availability of General Delivery at a given post office, as well as the hours, Blue Box locations and directions.
3. When a town or city has more than one post office, General Delivery is only available at that area's main post office.  If you don't follow the proper addressing, or send your General Delivery to the main post office, it will likely be returned to sender.
4. I utilize small town post offices for my General Delivery.  This allows better access for RVs and more personalized service.
5. When visiting a rural post office, the staff are often a great resource for learning about the surrounding area.  They might even suggest a place to park overnight, and/or interesting places to add to your itinerary.  While there, just ask if there is anything they might recommend to see or a place that most tourists never discover.
6. There is a standard address format that is used for having mail/packages sent General Delivery.  It is important to use this format, without a street address;
Your Name
C/O General Delivery
Town, State  Zip Code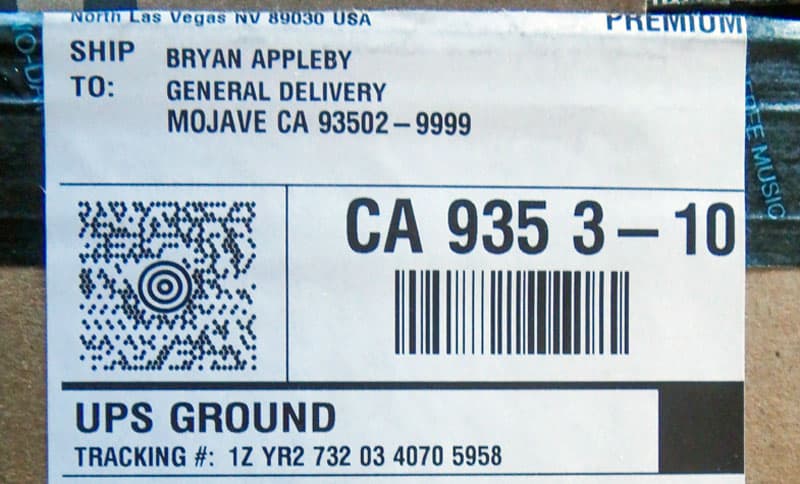 Above: Mail Packages from UPS cannot be sent to a USPS General Delivery post office and the Photo shows a good example of a shipment redirected after being shipped by carrier that disregarded the shipping address requirements.
7. Any type of mail and packages that you receive at home are allowed and available via General Delivery, even Netflix movies.
8. General Delivery mail and packages are held for a period of thirty days before being returned to sender.  Exceeding this restriction will require written permission from the Postmaster, in many locations.  Some smaller post office locations restrict holding to two weeks.