To accompany Steven Merrill's excellent article, "30 Ways to Prep Your Home for a Long -Term Trip", we asked our readers, "What else do you do to prepare your home for extended periods of time?"
The following reader responses are a must-read for all truck camper owners.  Get your House Prep list out and a pen.  There are some very important tips here.
"Great article on steps to prepare!  Good question, too.  Depending on the weather, I either put my house plants outside or give them to a friend to try to keep them alive!
We put away most of the outdoor furniture, especially the cushions.  I put some of the yard art away as well.  It is nice to come home and not have to do it in the cold.  I plant hardy geraniums in the pots on my porch so the front of the house doesn't look bare/vacant in the summer.  Last summer they survived three months with no care.
I also take down bird feeders so they don't blow away.  I can rehang these when we get home.  I set out a bowl of odor ban in the basement as well as DampRid containers.  We stop our garbage pickup too, as well as put a seasonal hold on the Xfinity/Comcast cable service.
We not only let our friends know we're leaving, but also people we do business with who drive by everyday.  When we're on the road we call or text our neighbors to see if the place is still standing!" – Janet and Jim Manis, 2014 Ram 2500 HD, 2016 Travel Lite 960R Illusion
"Good question.  We use a mail service which needs to be set up.  We pay most of our bills online, but you still need to know about unexpected mail, especially if it has financial implications.
We get someone to cut our grass every other week.  If we are off for more than a month we think about canceling our cable TV service.  You can always start it up again when you get home at a teaser rate.  We also make sure we have a good supply of any medication we need, and a way to resupply on the road." – Al Stebbins, 2016 GMC 2500 HD, 2005 Northern Lite 8-11Q
"Living in a northern climate, we not only turn off our well/water pump (we are on a well system) as suggested by the article, but we also drain our water system. This is fairly easy to do if you have a valve at the low point in the water system.
Related to this, I have considered putting RV antifreeze in the house sink traps and in the toilets. Draining the water system is not much work (15 minutes), and goes a long ways to assure that one won't freeze up water pipes should your home lose heating in a cold climate." – Firman Schiebout, 2004 Ford F-350, 2012 Northstar 9.5 Igloo U
"Excellent article, Steven!  I'm in a very warm part of the Southwest and we have all ready hit 120 degrees Fahrenheit, and it's not even July.
We fill ziplock bags with water and cover all the sinks and shower drains.  This will prevent the traps from drying out and possible infestation.
If you turn off the air conditioner, fill multiple large garbage buckets with water and let them stand in the bathtub / shower to help retain humidity.
If you turn off the water and leave on the power, shut off the water heaters at the breaker.  This is paramount!
If you have an irrigation system, hopefully solar, plumb a bypass so you can shut off the house.  If you leave the water on at the house, shut off the toilet(s)." – Mitch Johnson
"For those who still maintain a phone land line, you can forward your calls to your cell phone." – Ed Striedl, 2015 Chevy Silverado, 2015 Arctic Fox 1140
"Greetings all!  This question of the week does cause anxiety for many, and rightly so.  We are included in that we go away for extended periods and leave the ranch unattended.  This has been a cause for concern and a discussion topic for us for some time.
For us the only way we are to get away and not worry is have someone take care of our place.  We have a second home on our property for someone to stay if we are going for a month or two.  For one or two weeks at a time we simply involve the neighbors to keep an eye on things and we do the same for them.  It's not easy leaving your place, but none of us want our homes to be a prison." – Wes Hargreaves, 2016 Ford F450, 2006 Snowbird 108DS
"Turn the heat to 50 degrees and turn the cooling to 80 degrees.  Lock all windows and alert your favorite neighbor to keep an eye on your house.  Return your trash can to its proper place, pick up all newspapers from the drive, pick up and hold mail, water the plants, and mow the lawn.  Assure all IR lights work.  Pay all utilities ahead.  Turn down the water heater.
Put your valuables where you can't even find them and make a note with a hint.  Have obvious surveillance equipment on your house that can't be compromised.  Make your house look like you never left for a road trip!" – Joe Zangerle, 2015 Ram 2500, Looking to purchase an 811
"I always clean the gutters and downspouts.  They fill with leaves, seeds, branches, and roof grit and can clog and cause water damage to the roof and leaks into the interior of the house.
I also turn off the circuit breakers to the outlets/appliances that I will not be using while I'm away.  These include the washer/dryer, water heater, dishwasher, and unused outlet(s).  This helps with so-called energy vampires.  These are devices that when left plugged in and are powered off still use electricity.  For example an HD DVR for satellite television can use about $40 per year.  I also use power strips with switches when a circuit must stay on, but I want to isolate the hard to reach electronics." – S. Frank Lucatorto, 2006 Ford F-350, 2013 Lance 1172
"I prepare all lawn and outdoor equipment for storage.  In the equipment, I change the oil, oil filters, drain the gasoline, fill tires to recommended pressures, and clean and lubricate all tools.  For non-power tools, I clean and grease them to avoid rust." – Douglas Palmeri, 2016 Silverado 3500
"I turn off the breaker to the well pump.  I turn off computer UPCs and turn off the power to the television and any other devices that draw power continuously.  I also forward the phone." – Gary and Laurii Gadwa, 2012 Ford, 2011 Eagle Cap 950
"I thought of a couple of other items regarding leaving your home for extended periods.  Run dry any motorized equipment like lawn mowers, weed eaters, and blowers.  Ethanol fuel will gum up and cause big problems next time you go to use the lawn equipment.  Treat any stored fuel in cans.
Put your car's tires up on boards to keep them from sitting on concrete for extended periods of time.  If you own a pool, don't forget about getting someone to care for it." – Gary Hughes, 2005 Chevrolet 3500, 2015 Lance 1172
"Many of us living in rural areas do not have municipal sewer services and rely on a septic tank on our property.  As with everything, the tank needs maintenance.
Ideally, prior to a long trip, it is a good time to treat the tank.  All that is needed is a couple of packages of yeast found in the baking section of a supermarket, or a commercial product such as RID-X.  Just before leaving, put the additive in the toilet and flush.
Due to the extended period of inactivity, the additive will decompose the solids, neutralize detergents, and reduce grease buildup.  Annual treatments will reduce the expensive need to pump out the tank.  This is a great way to maintain the tank while traveling and enjoying life!" – Warne Todd, 2000 Ford F250, 2005 Lance 981
"I simply invite my daughter, who lives 35 minutes away, to come live here in my absence.  She loves my house, its location by two rivers, and the chance to host friends from out of town on the weekends.  The pluses of living in my large air conditioned, gracious home with gardens instead of an old cramped downtown apartment make up for the commute.
Before she was an adult, I would invite friends to vacation in my home during my absence.  This would likely only work if you live in a place people vacation near.  During the 20 years I lived in Ottawa, I could always find a friend or family member who would jump at the chance to visit the capitol or to ski/skate in the winter, etc.
Now I live in the Thousand Islands so I am sure I could find guests who would love to visit and explore for free if my daughter to moves further away!" – Michele McLeod, 2013 Ford F150 LB, 2000 Travel Hawk 9.5
"We have a setup for the water pipes that mirrors the way one prepares an RV for winter storage.  Our city water line comes in at the bottom of a basement which never freezes, and we have a shutoff there.
Then we use an air compressor dialed down to 45 psi and blow out all the pipes, drain the water heater, toilet tanks and anything else which could freeze and break, and that is on top of replacing all the plumbing with PEX.
All drains and the washing machine and dishwasher get a generous dose of RV antifreeze.  For blowing out the water lines, I have a short double female hose which I hook up to an outside faucet then use the standard plastic male RV tire hose adapter to blow out the lines.  That way I am certain that all the exposed valves are clear.  Our winters here get down below zero.
We turn off all the electricity except for the electric heat (which is set for 45 degrees), one freezer, and one outlet which powers the trickle charger for one car and the riding mower battery.  On top of that, we still unplug everything which can be unplugged.  Our electric bill runs around twelve dollars a month all winter long.
With no water in the water heater, and no need for the gas to the stove, we call the power company and have the gas turned off for the winter.  That way, there is no service charge for gas while we are gone.
As the house is two story, we seal off the upstairs with a sheet of foam insulation and make certain there is nothing upstairs that can freeze and break.  All water based paint and chemicals come out of the unheated shop and go into the basement.  This system has worked well for us for several winters now." – Mike Turner, 2007 Dodge 3500, Camper under repairs
"As retirement and the truck camper life approached, we sold our home and became a renter.  Many of the concerns we had considered, relative to being an absentee homeowner/truck camper, transferred to someone else.  A renter's insurance policy takes care of most other concerns." – Tom Scholtens, 2010 Chevy 2500HD, Bigfoot 25c10.4
"We either turn off Netflix or change the address online to our long-term truck camping destination."  – Angela White, 2014 Ram 3500, 2004 Alpenlite 1100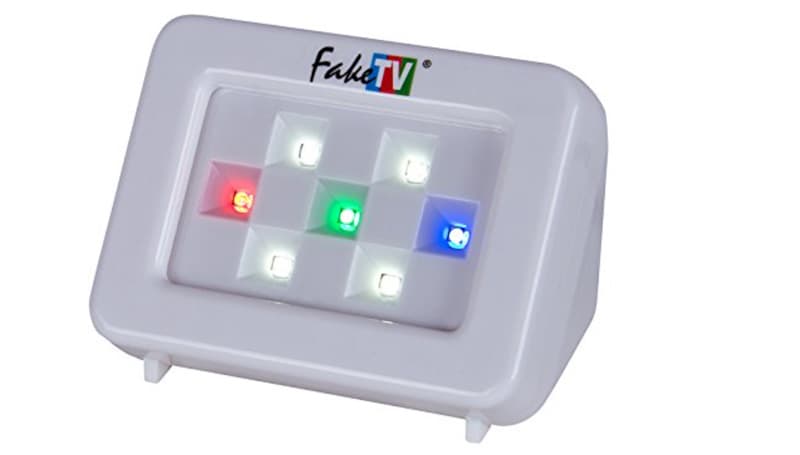 "I would suggest the Sabre television light device on a timer." – Carl Goode, 2016 Ram 3500, 2008 Okanagan 117 DBL