After Key West, Lucien and Helen Langlois explored Utah and New Mexico, supported the Bataan Death March Memorial Marathon, and discovered Fisher Towers.  Then they went to Labrador.

Our past year of truck camping has been a very intense one.  Let me start with our departure from New Hampshire in January to our winter snowbird location in Key West, Florida.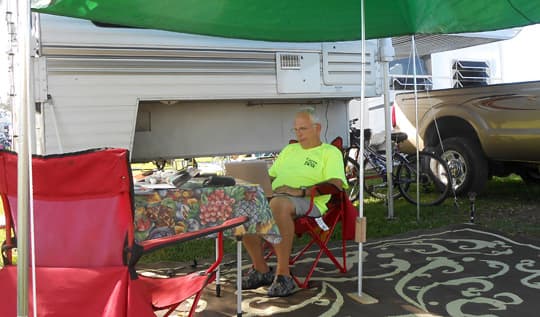 Above: Hanging out in Key West, Florida
We stayed in Key West until late March.  Our original plan was to camp in Key West until the first week of May, but a dear friend participated in the "Bataan Death March Memorial Marathon" at White Sands Missile Range in New Mexico.  We wanted to be on his support team and elected to leave Florida mid-March and head to New Mexico.
Along the way we visited Guadalupe Mountain National Park in Texas, Carlsbad Caverns National Park in New Mexico, and White Sands National Monument in New Mexico.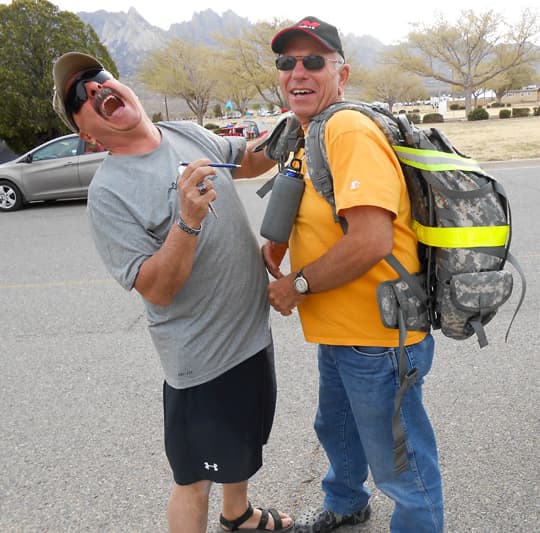 Above: The Marathon, New Mexico
Being on the military support team was an eye opener.  Running 26.5 miles is one thing, but with a minimum thirty-five pound rucksack, in the desert, is just mind blowing!
From New Mexico, we headed into Arizona.  Saguaro National Park was next on our list of interesting places to visit.  On our way to Apache Junction to visit friends, we ran into a blinding dust storm.  Visibility was near zero with alerts coming on both cell phones and radio.  We later found out that pulling over is good advice, but turning on your four way flashers is not.  We didn't stop and were able to arrive at our destination without incident.
Heading north, our next stop was Monument Valley Navajo Tribal Park.  With the windy conditions, we didn't experience the perfect photo opportunities as the red dust clouded the sky.  What we did experience was having wild horses roaming around our campsite!
Go west, young man!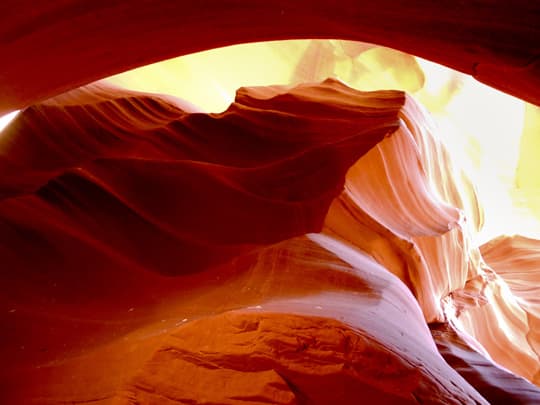 Above: Antelope Slot Canyon, Arizona
Off towards Page, Arizona, the Colorado River and the famous slot canyons.  Now here is the place to photograph.  The Colorado River makes a horse shoe bend and, from the cliffs above, is picture perfect.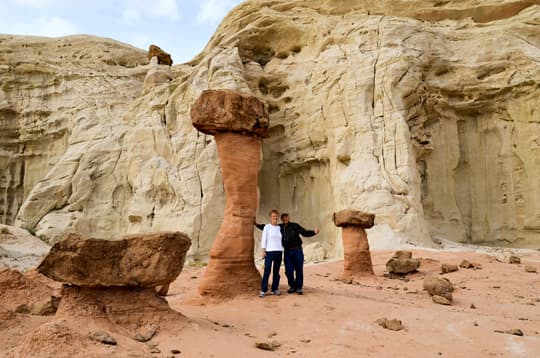 Above: Grand Staircase Escalante National Monument, Utah
Our direction was now north into Utah and Grand Staircase Escalante National Monument.  Here we did some hiking and checked out the unusual landscape.