With over 61-percent of the vote, Doug Sloan of Port Charlotte, Florida has won the eighth Mod-Ster Contest of 2019 with his retractable shower door modification. Congratulations, Doug!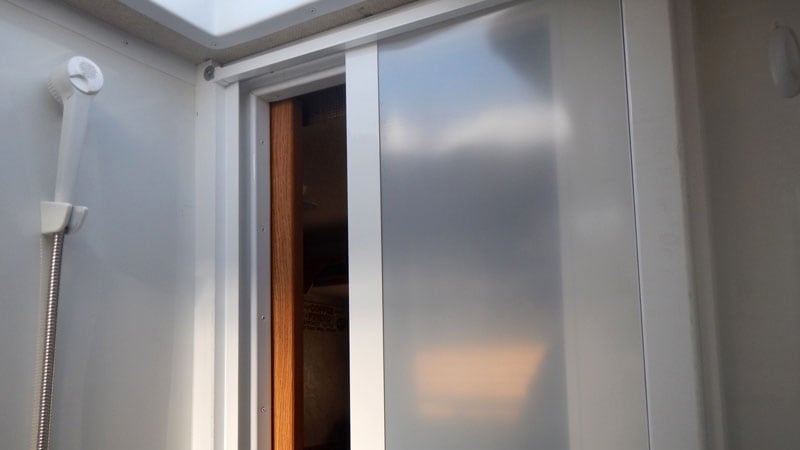 A Mod-Ster mug is being shipped to Doug. As a tournament winner, he is now eligible for the December finals when readers will pick the the best of the Mod-Ster winners to determine the 2019 Mod-Ster of the Year; aka the Mod-Zilla! The Grand Prize is a $250 gift certificate to Lowes or Home Depot (or Canadian equivalent).
Scroll down below to see Doug's winning modification (#4). Enter your mods now! To enter TCM's mod contest, click here. You can enter as many mods as you want, at any time. Good luck mod makers!
1. Magnetic Sewer Hose Carrier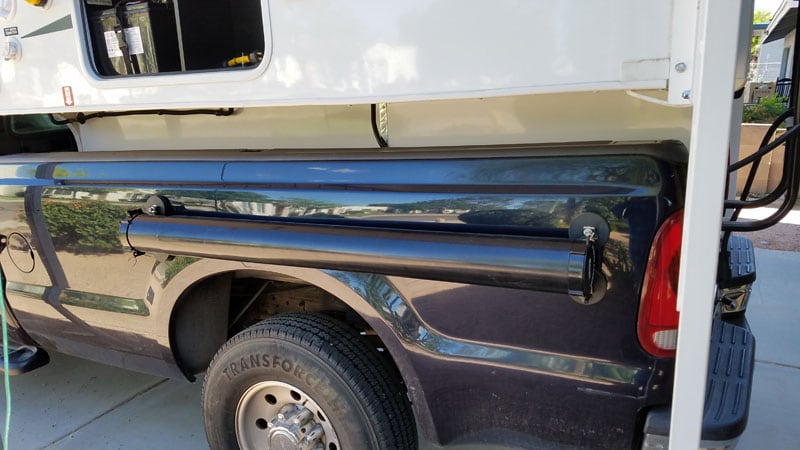 Terry Fleming of Scottsdale, Arizona shares a magnetic sewer hose modification on his 1999 Ford F250 and 2019 Adventurer 80RB rig.
2. 1500-Watt Pure Sine Wave Inverter Installation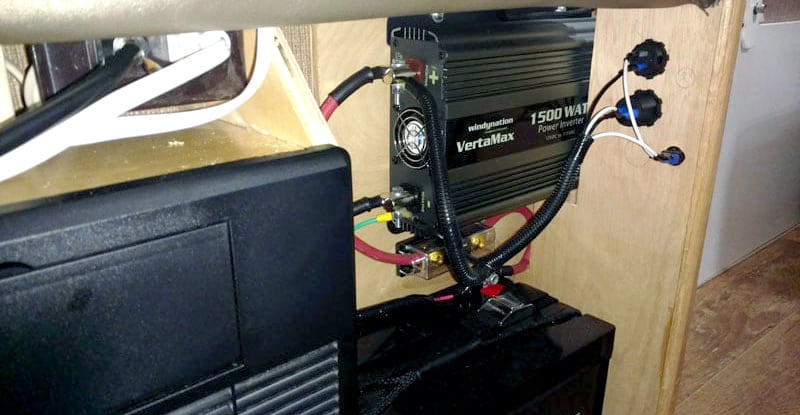 Neil and Yoly Mullen of Dawsonville, Georgia share their 1500-watt pure sine wave inverter installation on their 2016 Ram 2500HD and 2018 Eureka Camper rig.
3. Hinged Table To Go With Recliner Like Chairs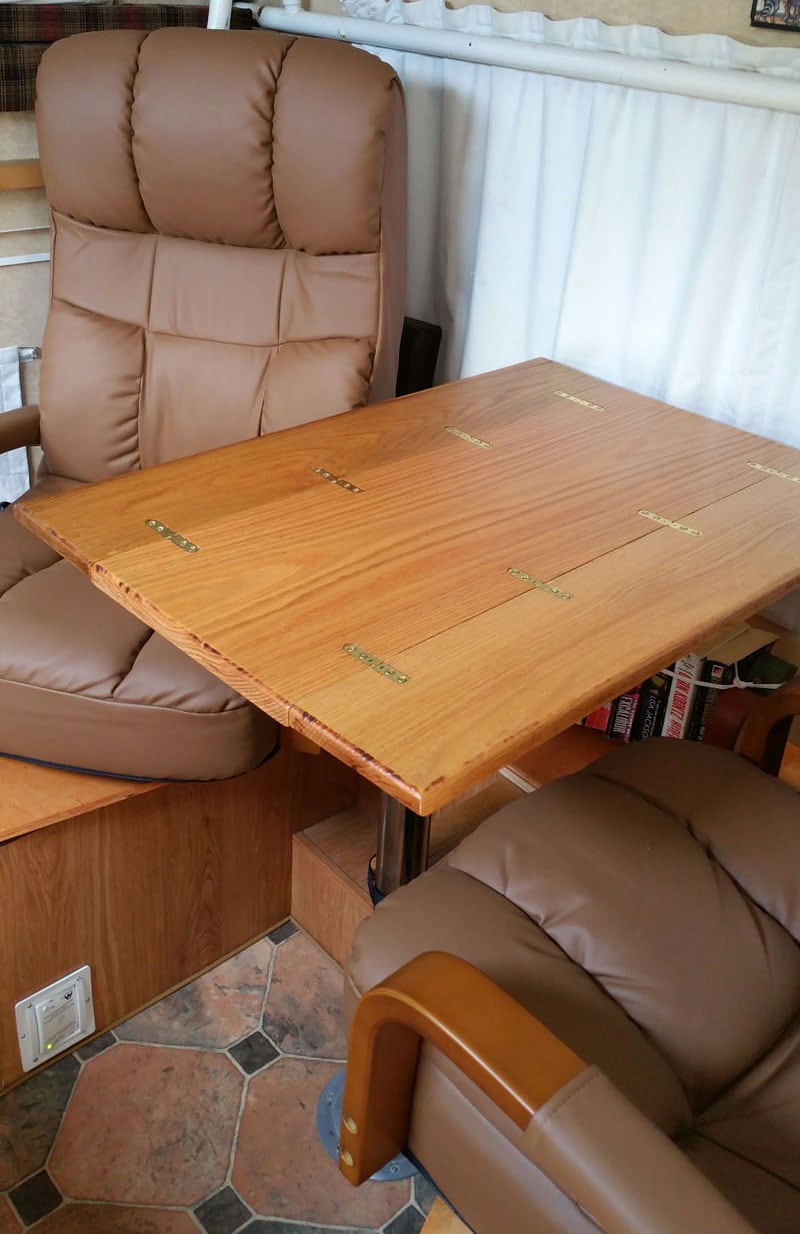 Kevin Presson of Abingdon, Maryland shares a hinged table modification on his 1997 Dodge Ram 2500 and 2011 Outfitter Apex 9.5 rig.
4. Retractable Shower Door for a Wet Bath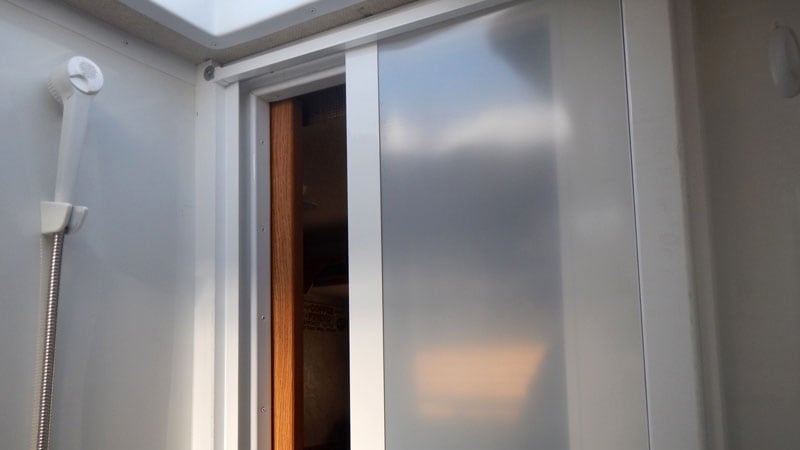 Doug Sloan of Port Charlotte, Florida shares a retractable shower door for a wet bath modification on his 2012 Ford F350 and 2006 Arctic Fox 811 rig.
5. Removable Hand Rail for Side Entry Campers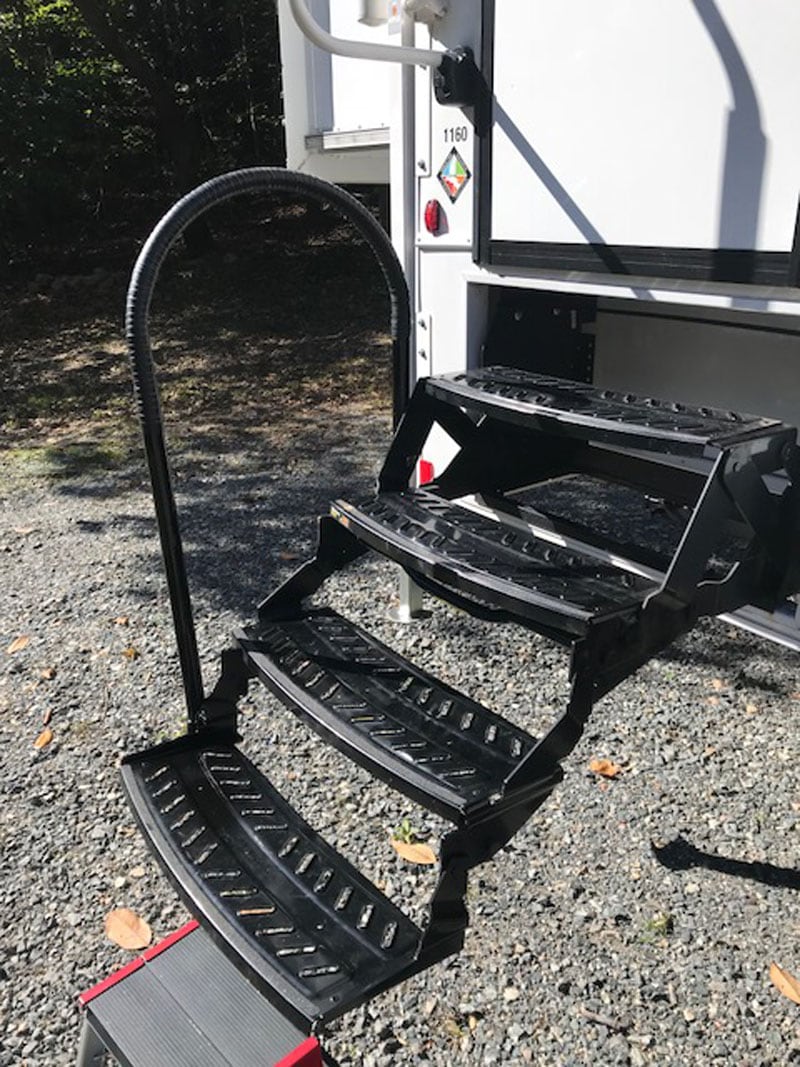 Ronald Cox of King George, Virginia shares a removable hand rail modification on his 2018 Ford F450 and 2018 Eagle Cap 1160 rig.
6. Magnetic Laser Loading System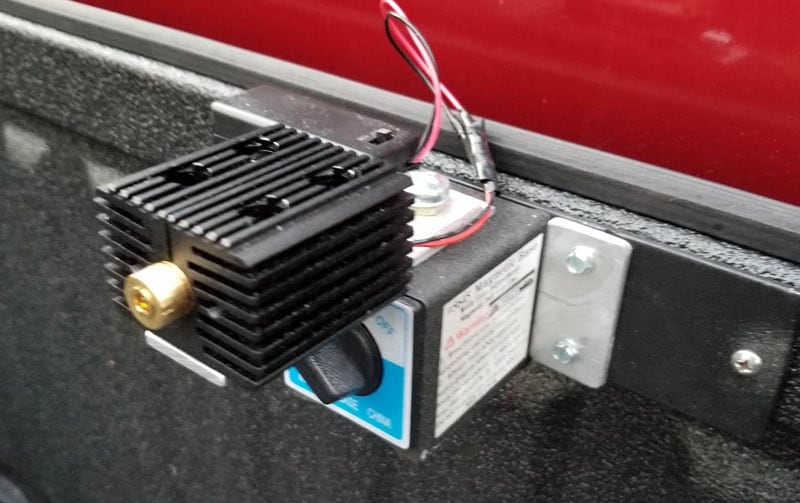 Philip Bogardus of Bothell, Washington share a magnetic laser loading modification on his 2014 Ford F350 and 2018 Northern Lite 8-11 EXSE rig.
7. Outside Shower Curtain Enclosure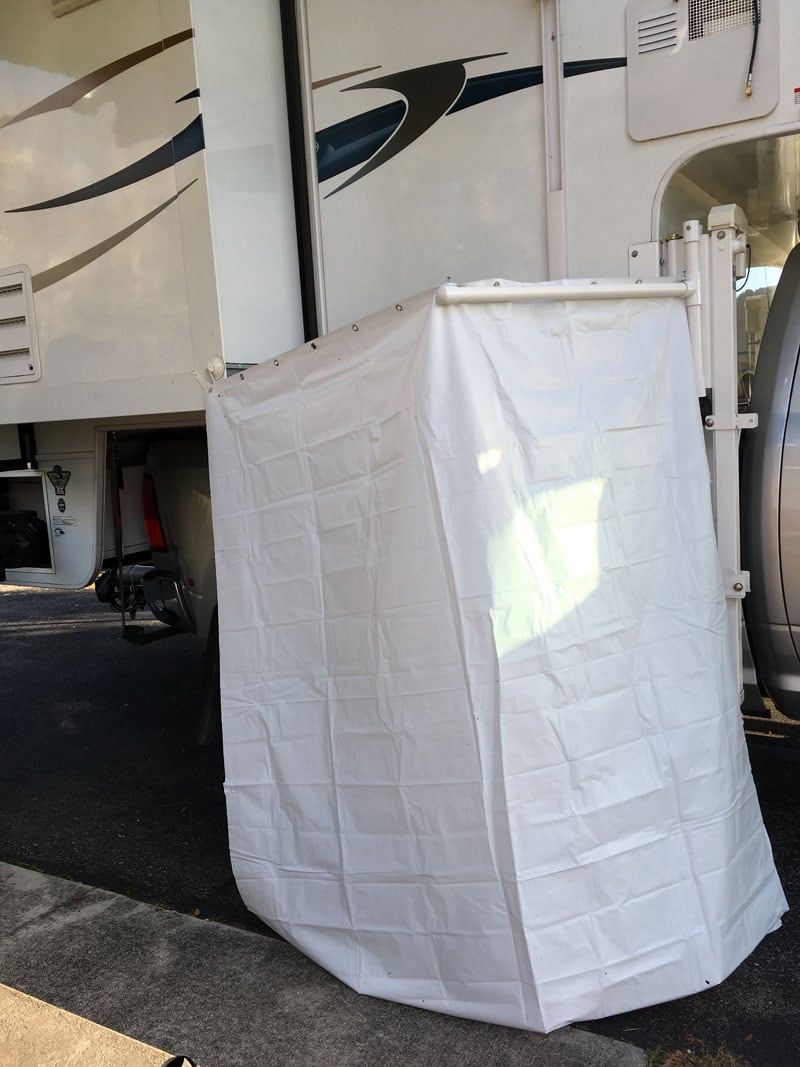 Kathy Dresbach of Atlanta, Georgia shares an outside shower curtain enclosure modification on her 2017 Ford F550 and 2016 Eagle Cap 1165 rig.