Welcome to the first entry in September's Medium Mod-Ster Contest.  One Medium Mod will be published in every Email Alert in September.  At the end of the month we'll hold a reader vote to determine September's winner.  For information about the Mod-Ster Contest, including how to enter, click here.
Terry Fleming, Scottsdale, Arizona
Magnetic Sewer Hose Carrier
1999 Ford F250
2019 Adventurer 80RB
We purchased a 2019 Adventurer 80RB last year. The factory sewer hose storage will not accommodate 10-foot sewer hose or a 90-degree elbow.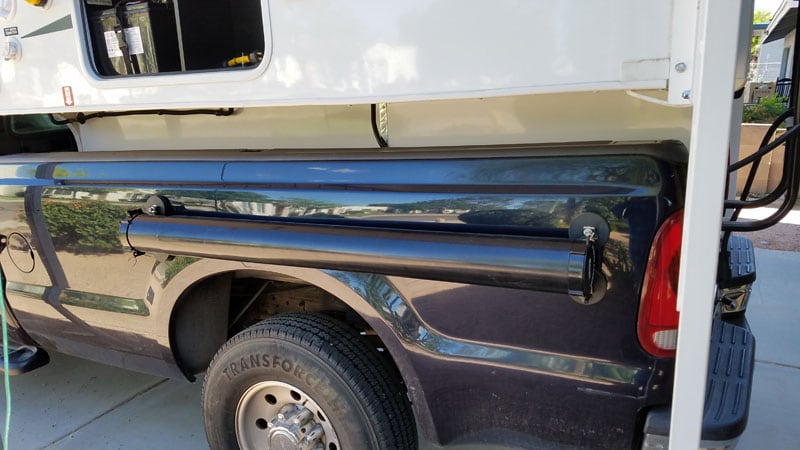 My solution was an external sewer hose carrier that can be magnetically attached to the bed of the truck and easily removed when it's not needed.
I took a Valterra A04-5094BK EZ Hose Adjustable Hose Carrier ($45 on Amazon) and added a Lightronic Magnetic Mounting Bracket ($43 on Amazon).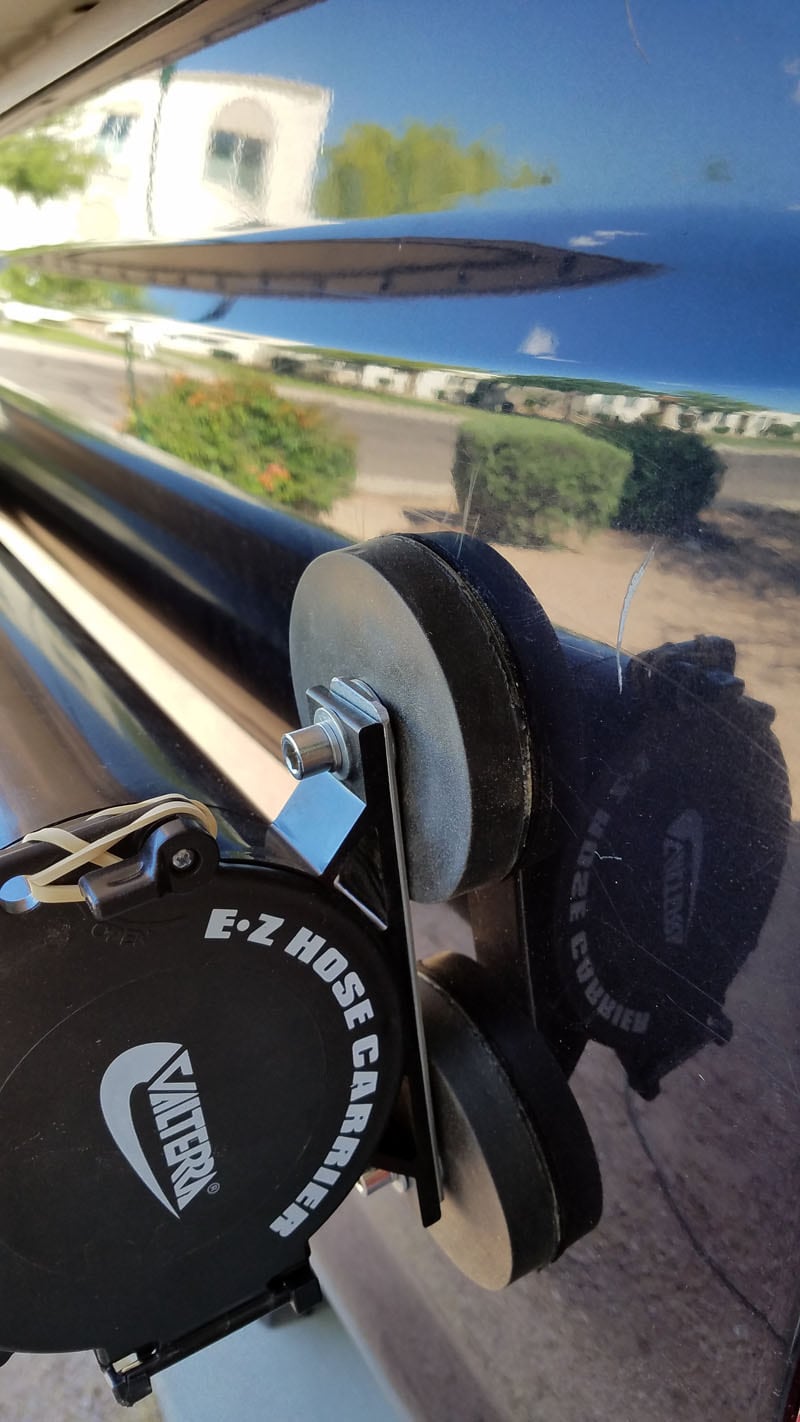 I added a piece of mild steel to the brackets to make them a bit heftier. The tube carrier extends 50 to 90-inches to the needed length. As a bonus, it also twists to conform to the truck's body.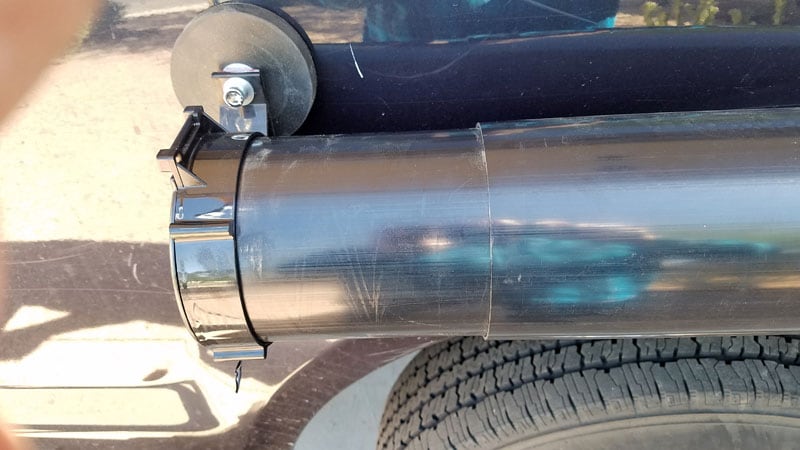 On our test run I added a safety strap just in case the carrier wasn't fully secured. North of Phoenix, Arizona I-17 has a 75 mile per hour speed limit and the winds were very strong on the weekend we tested the mod. The test was a success, so I will dispense with the safety strap in the future.
It took me two hours to complete this modification and cost me $90.  In my opinion, the skill level of this modification is easy.
Disclaimer: The modifications above are submitted by Truck Camper Magazine readers. It is your responsibility to make sure that any do-it-yourself modification project you undertake is safe, effective, and legal for your situation.
Enter Your Mods Now!
If you'd like to enter a modification you've done on your truck camper, click here. You can enter as many mods as you want, at any time.  Good luck mod makers!