With over 42.59-percent of the vote, Dave Riddle of Burbank, Washington has won the third Mod-Ster Contest of 2019 with his steps and banister modification. Congratulations, Dave!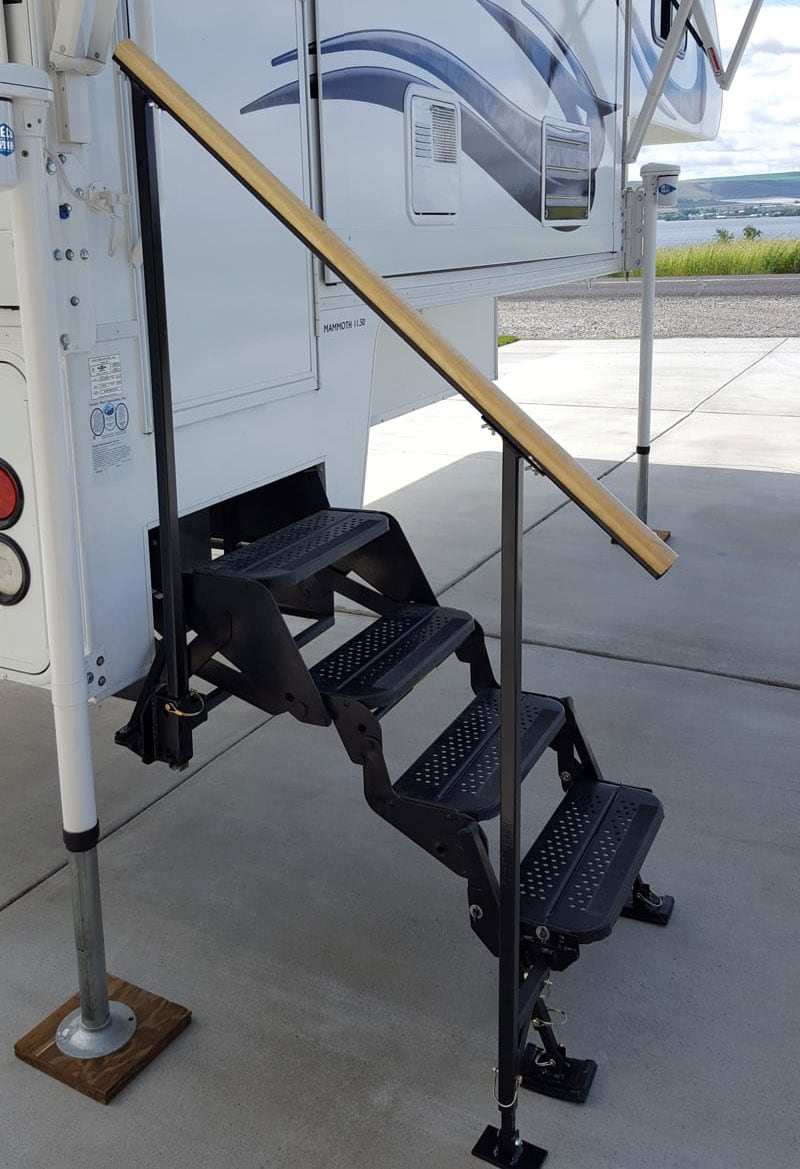 Above: Dave's stable steps and banister
A Mod-Ster mug is being shipped to Dave.  As a tournament winner, he is now eligible for the December finals when readers will pick the the best of the Mod-Ster winners to determine the 2019 Mod-Ster of the Year; aka the Mod-Zilla!  The Grand Prize is a $250 gift certificate to Lowes or Home Depot (or Canadian equivalent).
Scroll down to see all of the April Mods, including Dave's winning entry (#3).
Enter Your Mods Now for 2019!
To enter TCM's mod contests, click here.  You can enter as many mods as you want, at any time.  Good luck mod makers!
1. East-West Cabover To North-South Cabover Conversion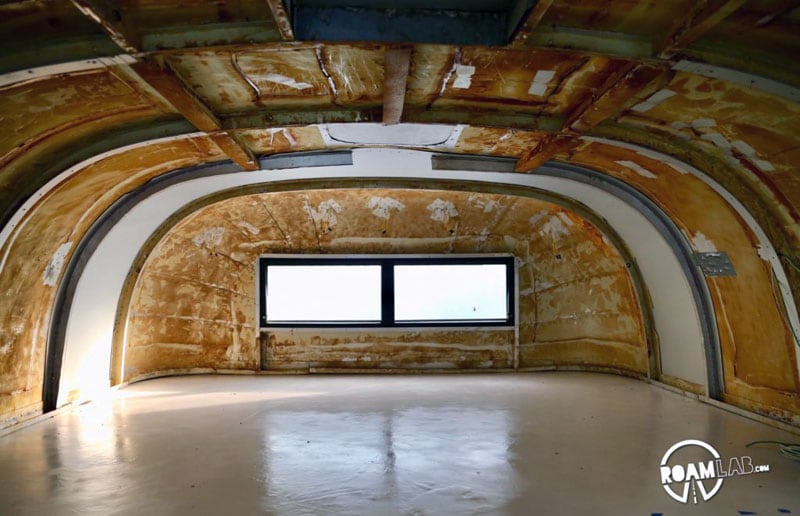 Lexi GoForth of Nashville, Tennessee shares an east-west to north-south cabover conversion on her 2015 Dodge Ram 3500 and 1970 Avion C11 rig.
2. Truck Bed Stop and Impact Solution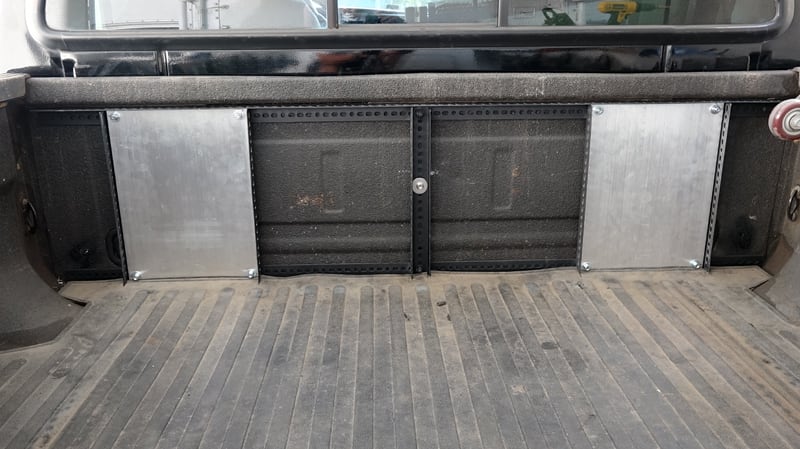 Charles Coushaine of Punta Gorda, Florida shares a truck bed stop and impact solution on his 2001 Ford F350 and 2012 Chalet DS116RB rig.
3. Stable Steps and Banister For Side Entry Camper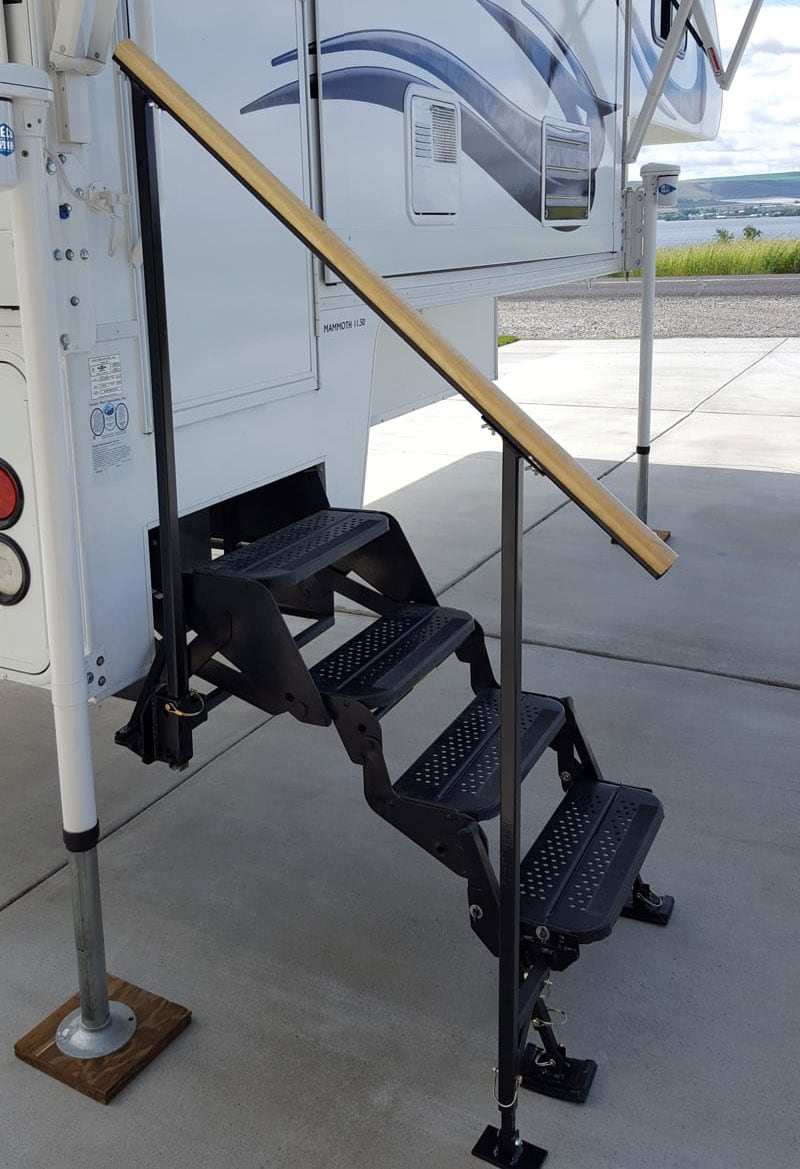 Dave Riddle of Burbank, Washington shares stable steps and a banister on his side entry camper.  He has a 2015 Chevrolet Silverado 3500 and 2017 Host Mammoth rig.
4. Flatbed Truck Box Storage Containers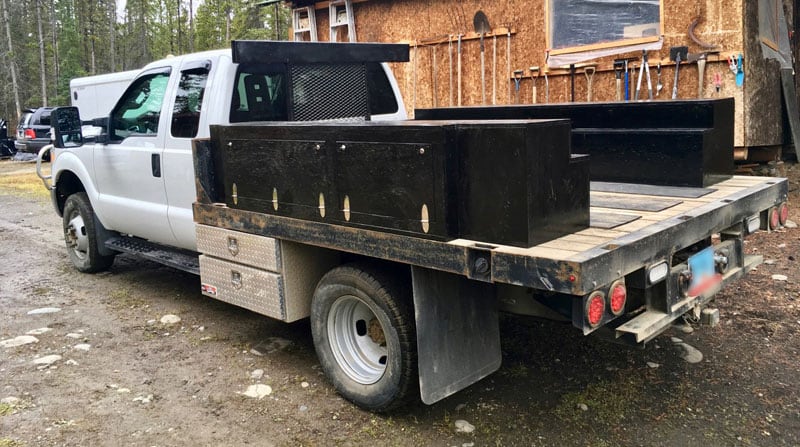 Kevin Mooney of Nimpo Lake, British Columbia shares flatbed truck box storage containers on his 2014 Ford F-350 and 2006 Okanagan 106UDB rig.
5. Truck Camper Base and Height Rebuild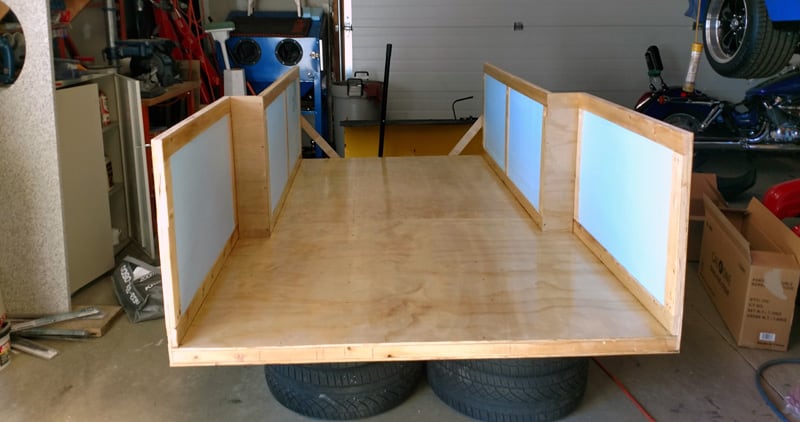 Rob Buell of Calgary, Alberta shares a truck camper base and height rebuild on his 2012 Ford F150 and 2007 Adventurer 76R rig.
6. Rear Camper Deck Made From Salvaged Parts
Jerry and Janice Bonneau of Dawson, Alabama share their rear deck made from salvaged parts on their 1995 Ford F-350 and 2002 Lance 1061 rig.
7. Overhang Cargo Box For Long Camper Items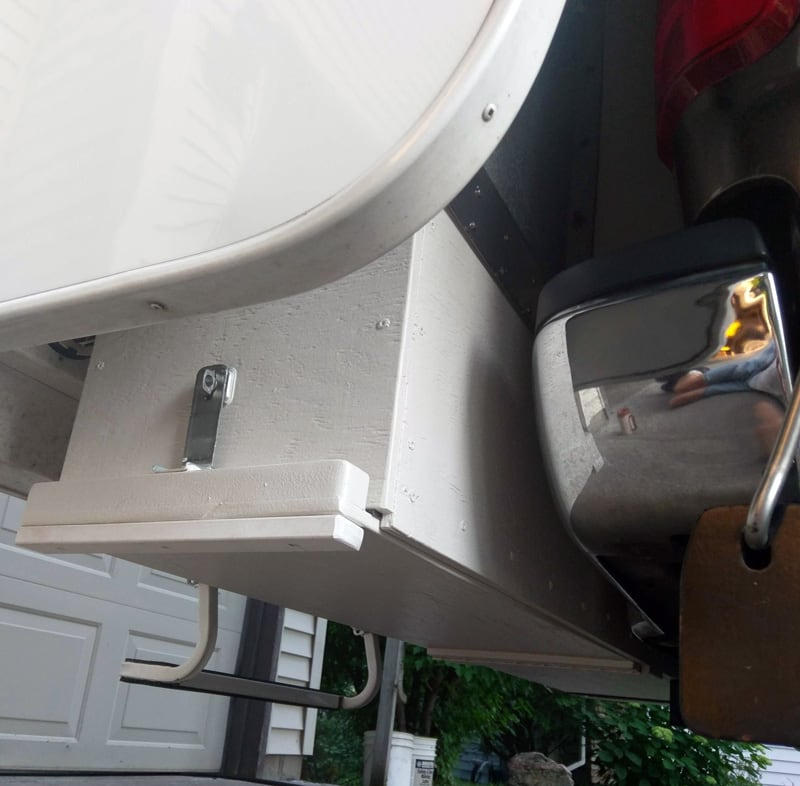 Mike and Nancy Pohl of Plymouth, Minnesota share their overhang cargo box on their 2015 Ford F-250 and 2015 Lance 855 rig.
8. Extended Hitch Step and Generator Box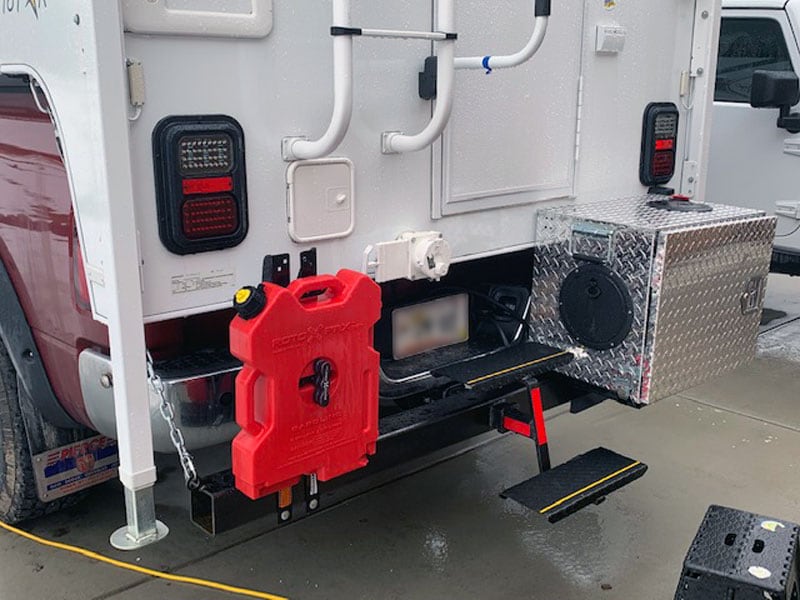 David Cook of Hamilton, Montana shares his extended hitch step and generator box modification on his 2014 Ram 3500 and 2018 Northstar Liberty rig.