Welcome to the fifth entry in April's Mega Mod-Ster Contest.  One dazzling Mega Mod will be published in every Email Alert in April.  At the end of the month we'll hold a reader vote to determine April's winner.  For information about the Mod-Ster Contest, including how to enter, click here.
Rob Buell, Calgary, Alberta
Truck Camper Base and Height Rebuild
2012 Ford F150
2007 Adventurer 76R
I have an 2007 Adventurer 76R camper designed for a mid-size truck. I purchased the camper used. It was lightweight at 1,140 pounds dry. The floor width is only 39-inches while the interior height was 6-feet. My plan was to use it on a half-ton truck.
The first year I used the camper I had created a bed rack for the camper to sit on since it needed to be raised 8-inches to clear the truck bed rails. While the rack worked well enough, I wanted more interior room. That's where the idea for this mod came from.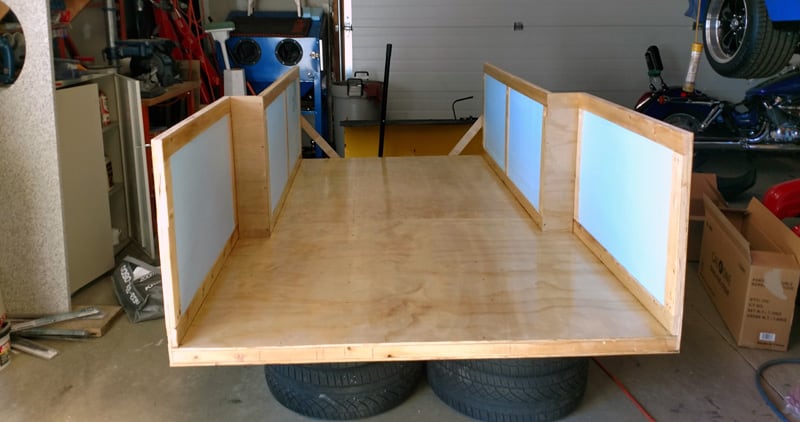 To solve two issues (and get a third bonus) I built a new lower box for the camper to sit on. It is 48-inches wide at the front and 58-inches behind the wheel wells. It's also 8-inches deeper so that it does not need the rack.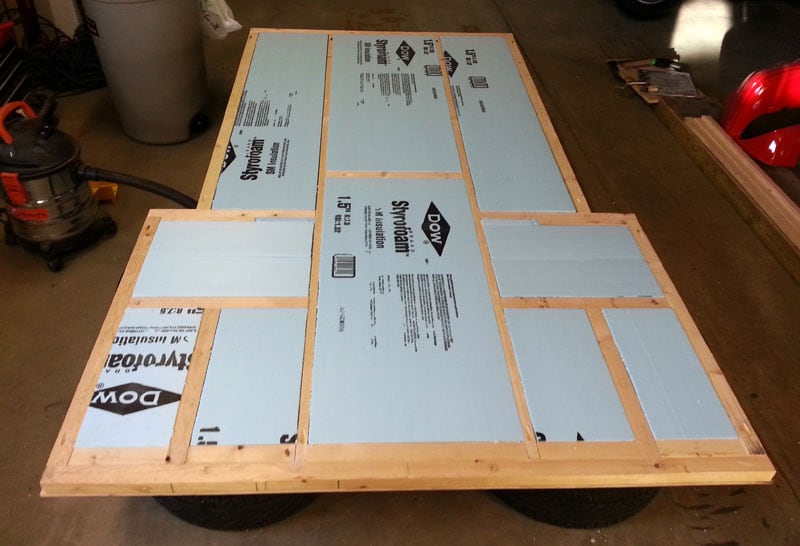 I started by building a new floor that was sized to fit a half-ton 6-foot short box. It was insulated with block foam and reinforced at the rear for the camper's steps. Next I built new side walls 8-inches taller and insulated.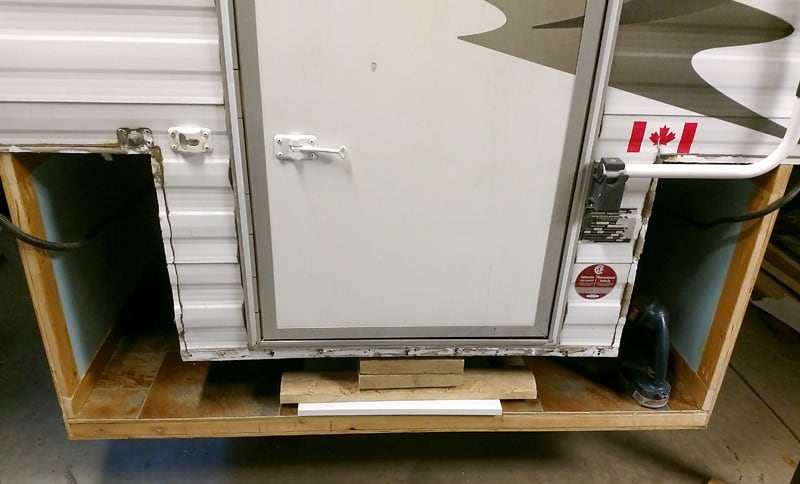 The scary and fun part was assembling the new base to the existing camper. It was slid under and bolted and glued to the camper while the existing floor was still in place. I removed the front and rear siding and built a new front and rear wall.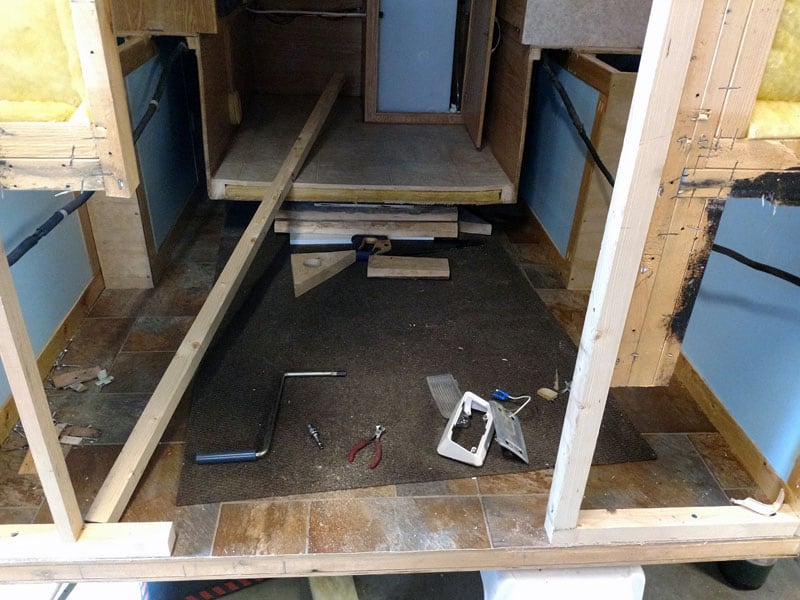 The rear wall had to have the door lowered 8-inches and one interior window was removed from the rear wall for a TV mount. Finally the original floor box was cut out.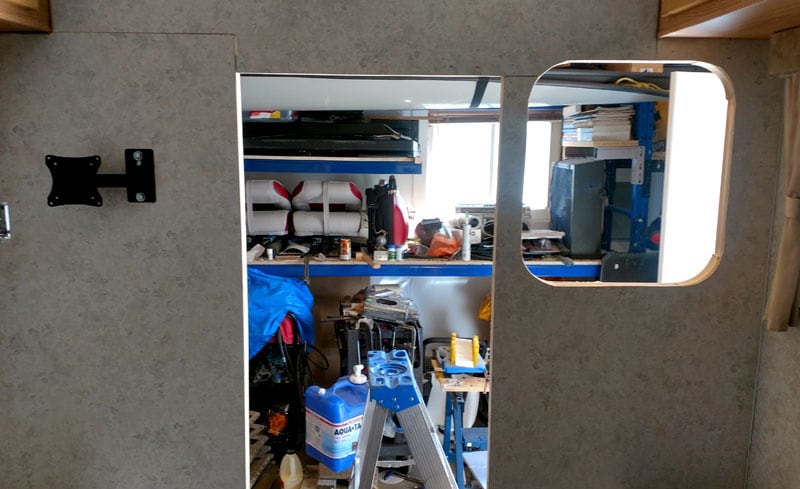 Eight coats of marine spar varnish were applied to the exterior-grade plywood.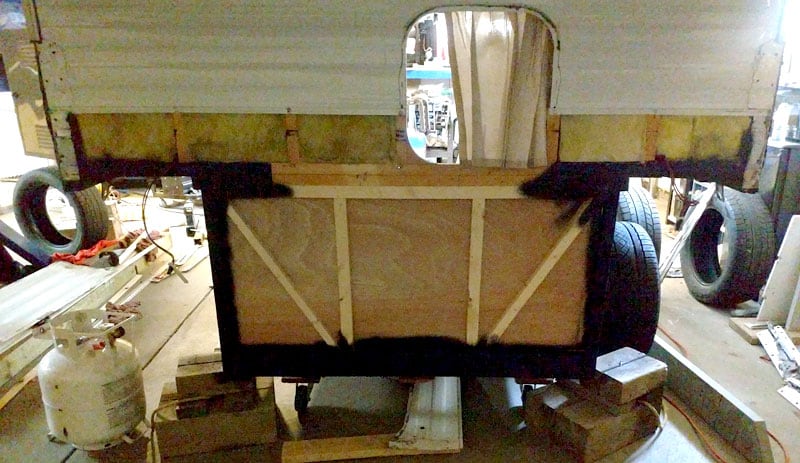 New vinyl flooring was installed and a pull-out propane burner cook top was added.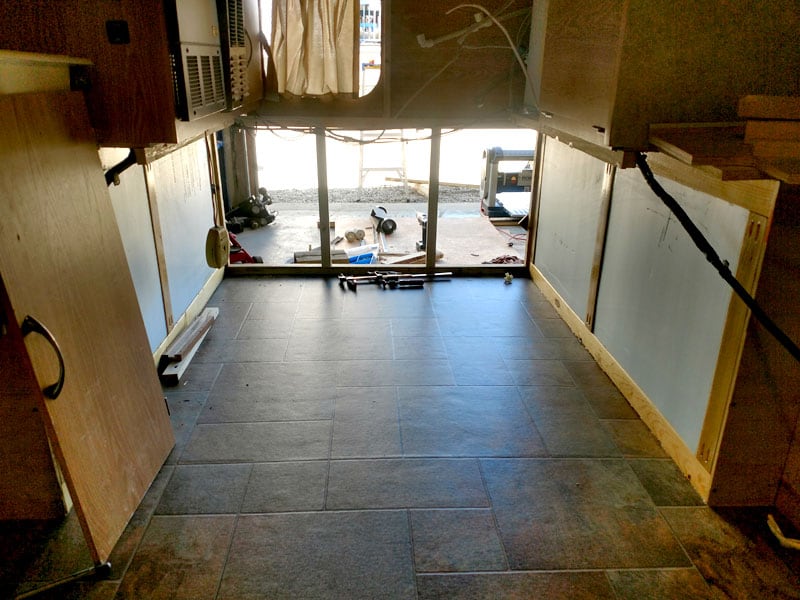 The stove and sink also had to be lowered 8-inches to make the counter height normal. The driver's side dinette seat was converted into a recliner and the driver's side will be converted into a single rear-facing seat with a drop-down table on the back wall.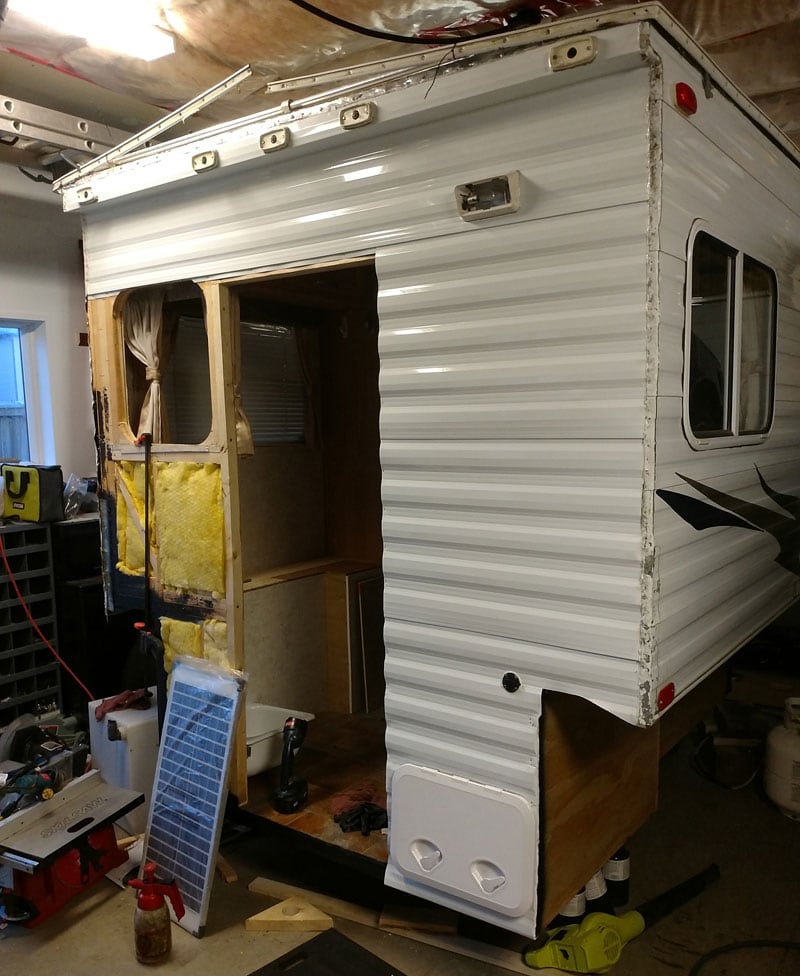 As I had stated before, my goal was to (a) increase both the interior volume and head room and (b) eliminate the rack that the camper was sitting on. Both goals were achieved perfectly, but an bonus was a total weight reduction of about 150-pounds.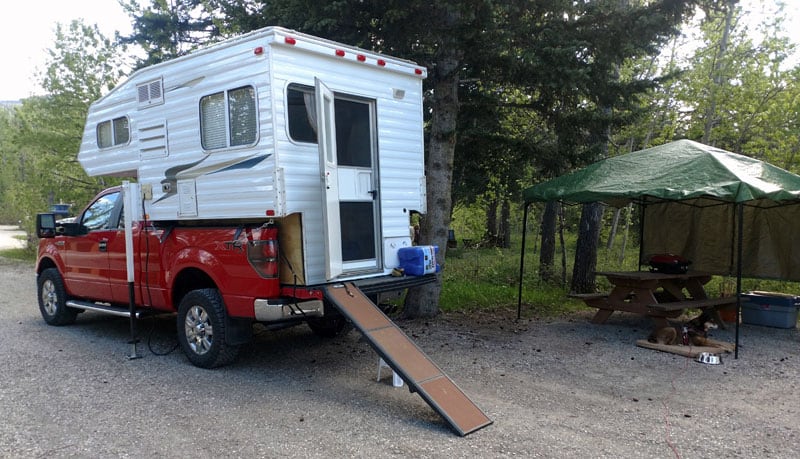 The new lower box weight is about 165 pounds, which is 60-pounds heavier than the original, but the rack that I no longer use weighed 210 pounds.
I still have some interior mods to do, but I have been using the camper as it sits and could not be happier with the results.
It took me 80+ hours to complete this modification and cost me $750.  In my opinion, the skill level of this modification is hard.
Disclaimer: The modifications above are submitted by Truck Camper Magazine readers. It is your responsibility to make sure that any do-it-yourself modification project you undertake is safe, effective, and legal for your situation.
Enter Your Mods Now!
Click here to enter a modification on your truck camper.  You can enter as many mods as you want, at any time.  Good luck mod makers!