With 67.2% of the vote, Paul Hellested from Mount Pleasant, Pennsylvania has won the first mod contest of 2023 with his pull-out exterior camper shelves.  Congrats, Paul!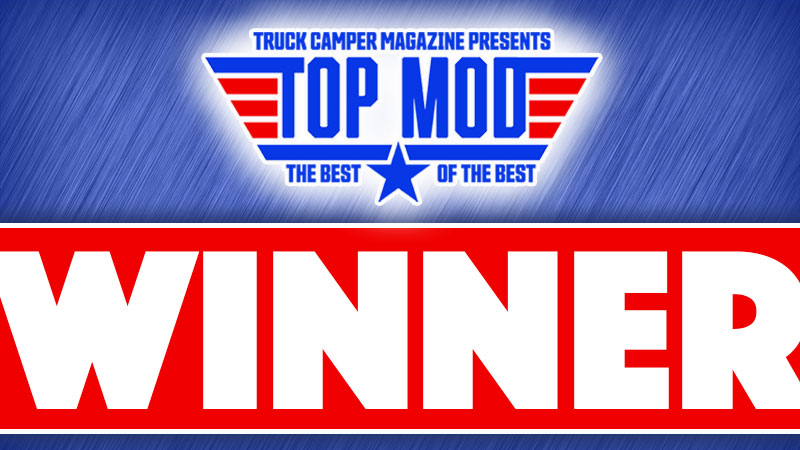 A limited-edition Top Mod t-shirt is being shipped to Paul.
As January's winner, he is now eligible for the December finals when readers will pick the best of the Top Mod winners to determine the 2023 Modder of the Year! The Grand Prize is a $250 gift certificate to Lowes or Home Depot (or Canadian equivalent).
Scroll down below to see Paul's winning modification (#8 below).
Enter your mods now! Click here to enter TCM's Mod contest.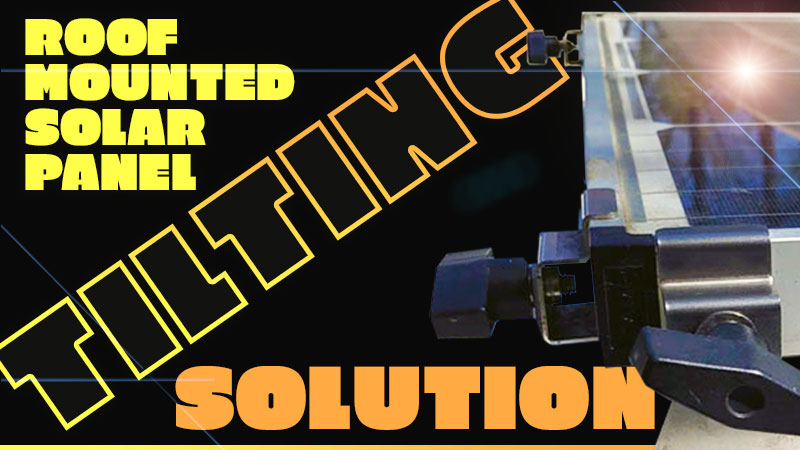 Ray Fair from Hopkinton, Massachusetts shares his solar panel tilting solution for his 2022 Silverado 3500 and 2017 Eagle Cap 850 rig.
2. Dual Table System For A Truck Camper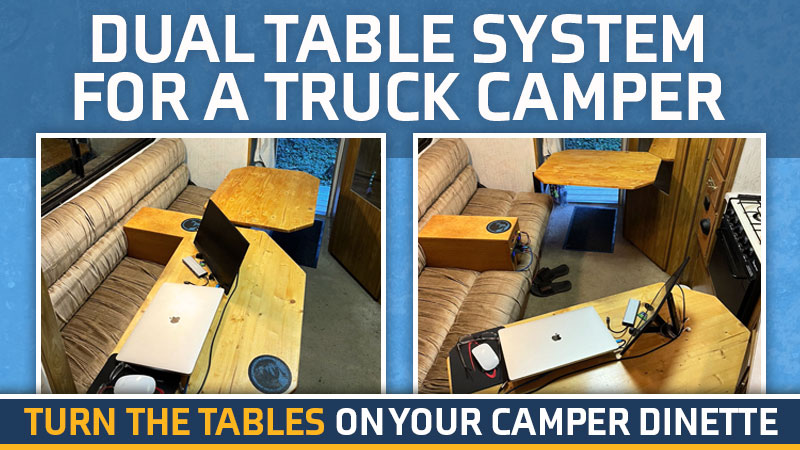 John Johnson from Thomasville, North Carolina shares a dual table system for his 2000 Ford F-350 and 1992 Fleetwood Caribou rig.
3. Adding a USB Port to the Outside of an RV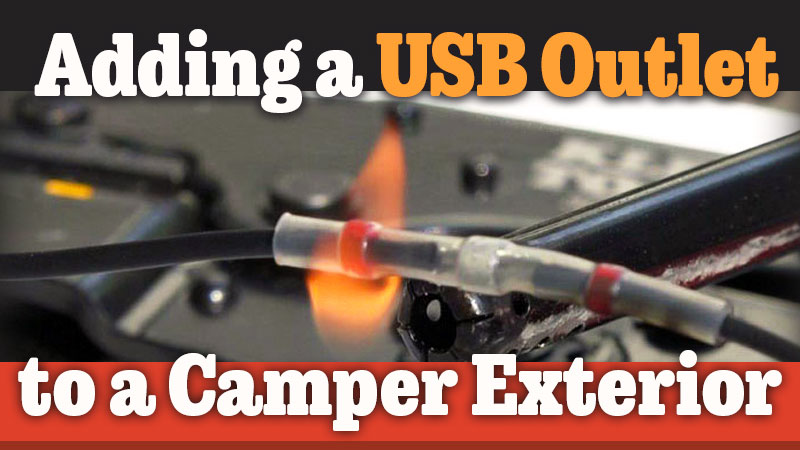 Charles Coushaine from Punta Gorda, Florida added a USB Port to the outside of his 2022 Ford F-550 and 2012 Chalet DS116RB rig.
4. Microwave to Bar Conversion using an IKEA Sektion Cabinet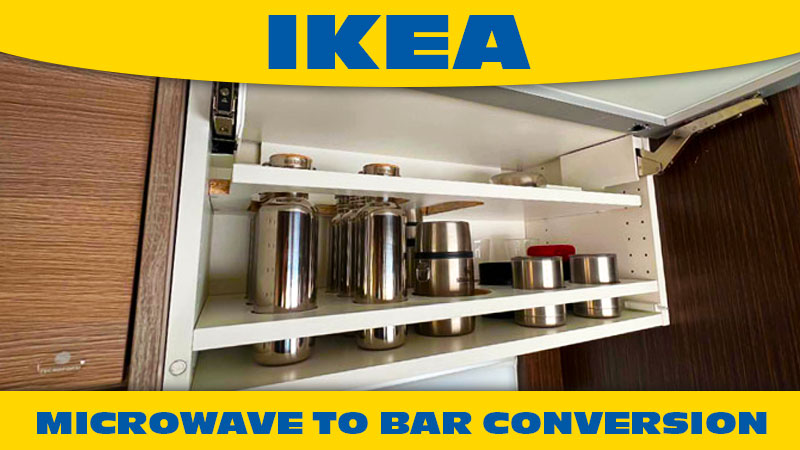 Kenny VW from Reno, Nevada shares how he took out his microwave and added a bar in his 2014 Ram 3500 and 2017 Cirrus 820 rig.
5. Two Assist Handles Are Better Than One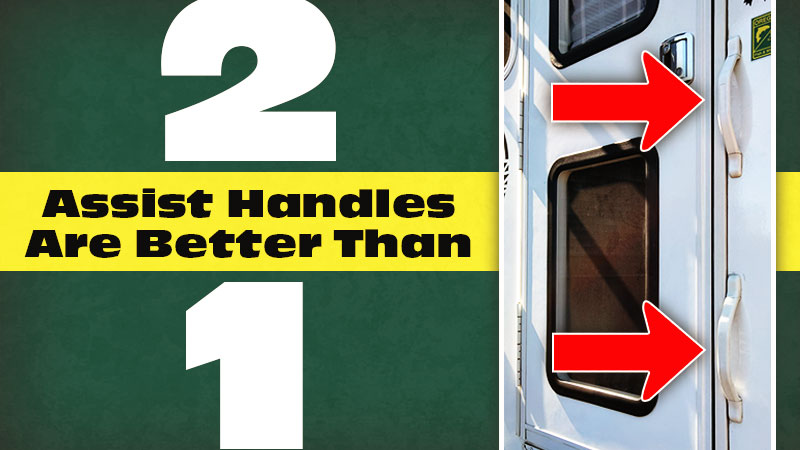 Chris Perry from Alsea, Oregon shares how two assist handles are better than one on his 2006 Ford F-350 and 2021 Wolf Creek 890 rig.
6. First Class Puppy Accommodation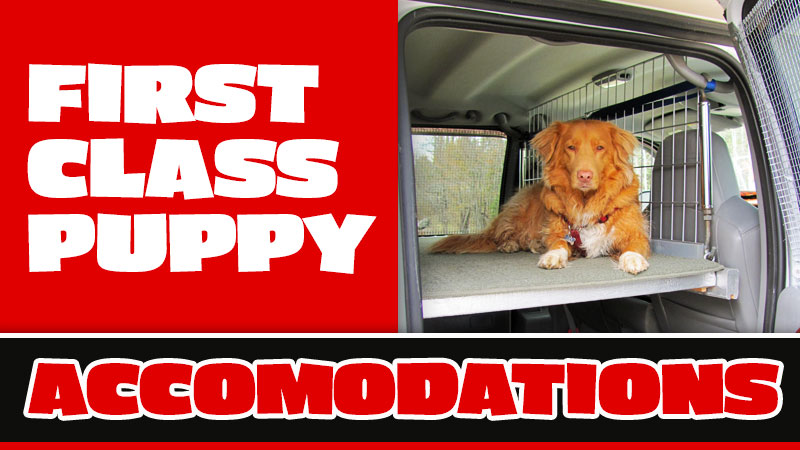 Tim Riley from Ely, Minnesota shares his first class puppy accommodations in his 2017 Ram 2500 HD and 2018 Bigfoot 9.5FS LB rig.
7. Folding Step Stool Ladder For Cabover Bed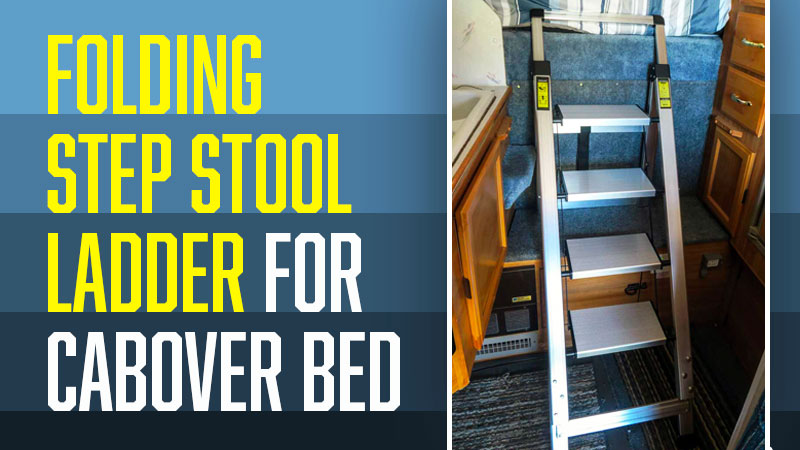 Timothy Peterson from South Ogden, Utah shares a folding step stool ladder for getting in and out of the cabover bed in his 2015 Ford F-350 and 2001 Lance 1010 rig.
8. Pull Out Exterior Camper Shelves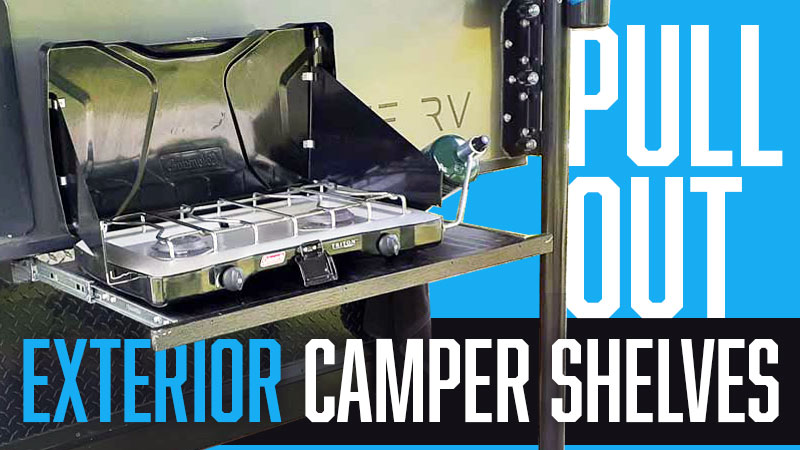 Paul Hellested from Mount Pleasant, Pennsylvania shares pull-out exterior camper shelves for his 2018 Nissan Titan XD and 2017 Travel Lite 770R rig.