Welcome to the eighth entry in January's Medium Mod Contest.  One Medium Mod will be published in every Email Alert in January.  At the end of the month, we'll hold a reader vote to determine January's winner.  Click here for information about the 2023 Mod Contest, including how to enter.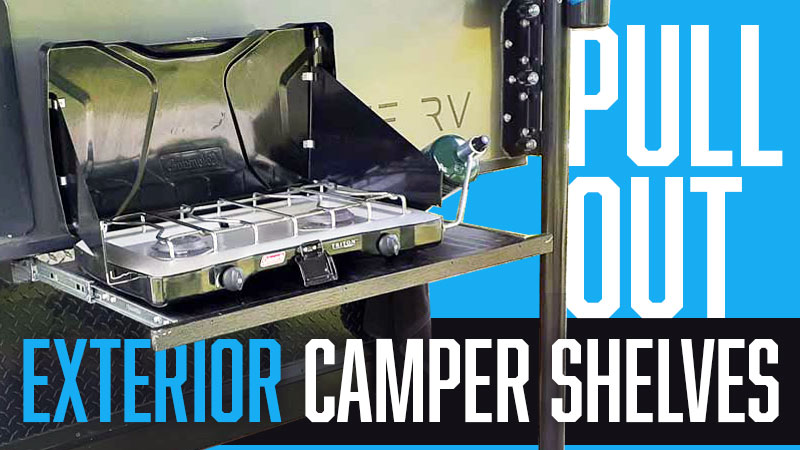 Paul Hellested, Mount Pleasant, Pennsylvania
Pull Out Exterior Camper Shelves
2018 Nissan Titan XD
2017 Travel Lite 770R
We wanted a shelf by our outside shower for doing dishes or setting soap and shampoo. We also wanted a shelf for our camp stove so that I could be near the camper when cooking outside.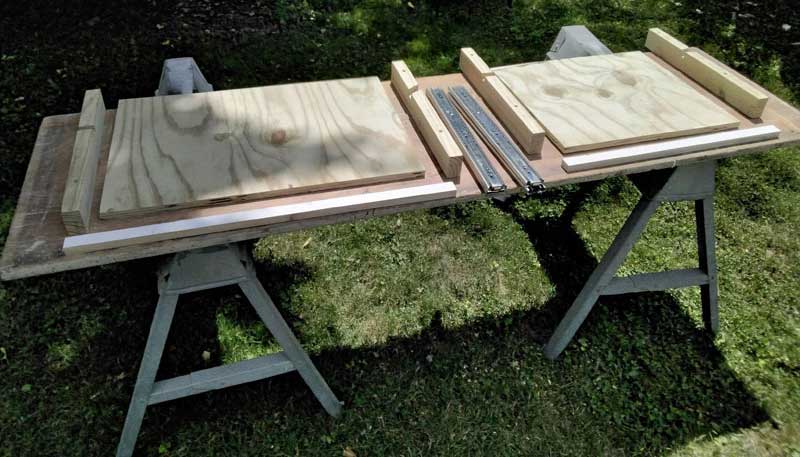 I had room under my side camper wings to install pull-out shelves without the truck bed rails interfering. I purchased some heavy-duty drawer slides on Amazon. I then made some mounting rails to attach the drawer slides to and through-bolted them to the underside of my camper wing. I then made plywood shelves and a face trim piece to the sizes I desired.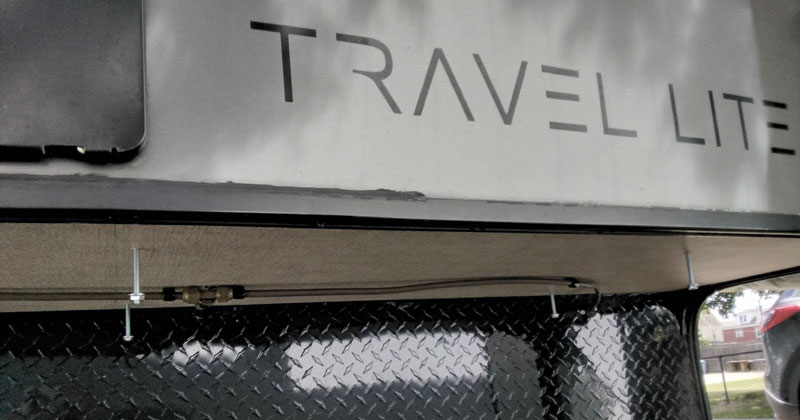 All of the wood was exterior grade and scrap from other projects. I attached drawer catches to hold the shelves closed when traveling. Then, I painted everything black.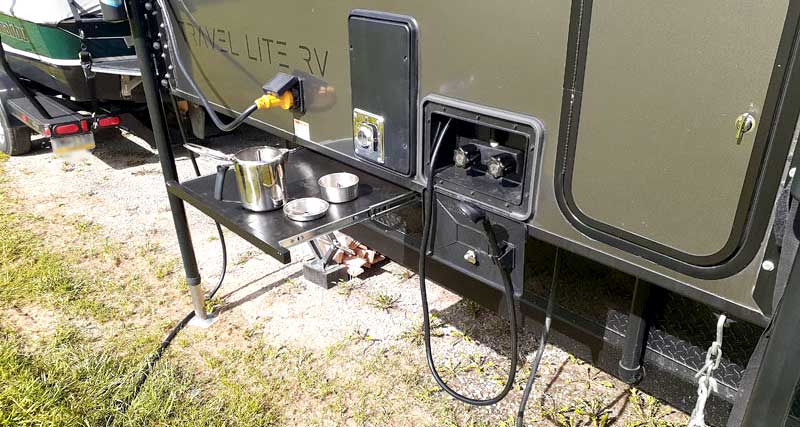 This modification has enhanced our outings. I can cook meals while being under our awning and near the camper. We also have a place to set dishes if we wash anything outside or to place shower items when needed.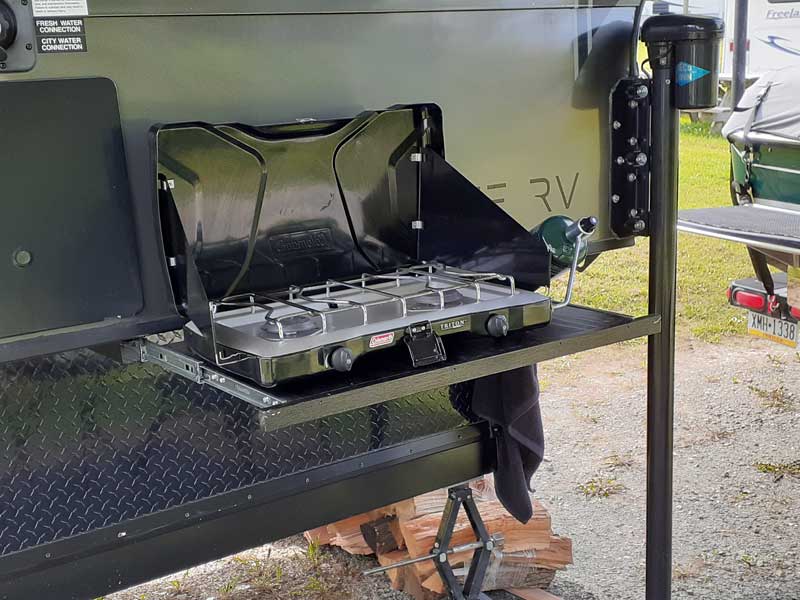 Materials Used:
Two sets of 100-pound RV drawer slides on Amazon – $12 each
One 2′ x 8′ rip of 3/4-inch exterior plywood – $35 from Lowes
One 2′ x 8' – 2-foot long – exterior for mounting rail rips – $10 from Lowes
Pack of four drawer catch latches – $8 from any hardware store
One quart of black exterior paint – $20 from Lowes
It took about eight hours to complete this project. I painted every piece thoroughly with two coats of paint because of the outside exposure. Finding accessible through-bolts to go through the wings took some time as well.
The total material cost for this project was around $100.  In my opinion, the skill level of this modification is medium.
Disclaimer: The modifications above are submitted by Truck Camper Magazine readers. It is your responsibility to make sure that any do-it-yourself modification project you undertake is safe, effective, and legal for your situation.
Enter Your Mods Now!
If you'd like to enter a modification you've done on your truck camper, click here. You can enter as many mods as you want, at any time.  Good luck mod makers!