Welcome to the fifth entry in January's Medium Mod Contest.  One Medium Mod will be published in every Email Alert in January.  At the end of the month, we'll hold a reader vote to determine January's winner.  Click here for information about the 2023 Top Mod Contest, including how to enter.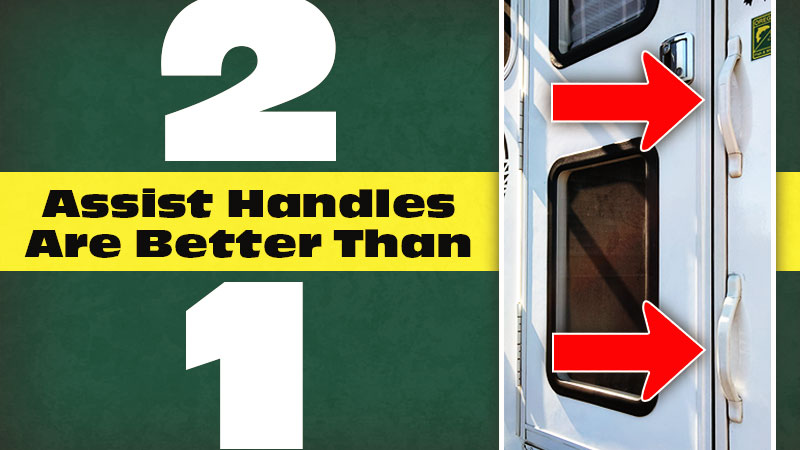 Chris Perry, Alsea, Oregon
Two Assist Handles Are Better Than One
2006 Ford F-350
2021 Wolf Creek 890
The first time my wife climbed up the steps to get in the truck camper, she had flashbacks of her childhood when she was a little kid who was not able to reach the door handle. Her dad then added a lower handle for her.
We wanted to improve the ease of access into the camper for grown-ups and our grandkids, with or without hands full.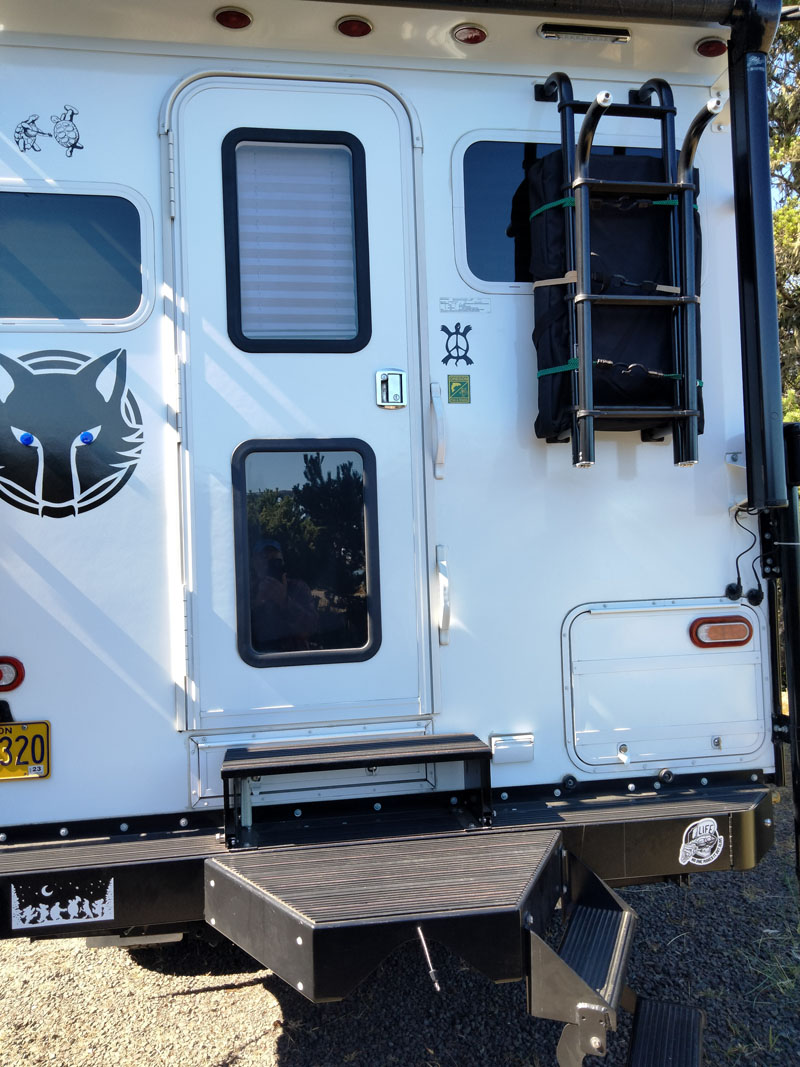 One of those large fold-out handles would have been impractical with the Fox Landing side step, so the logical step was to add a lower additional handle that matched the factory one.
This was a simple modification that should be on all truck campers. At first, I thought it was kind of unnecessary, but after almost a year of full-timing, I realized just how necessary it really is. I use it all the time.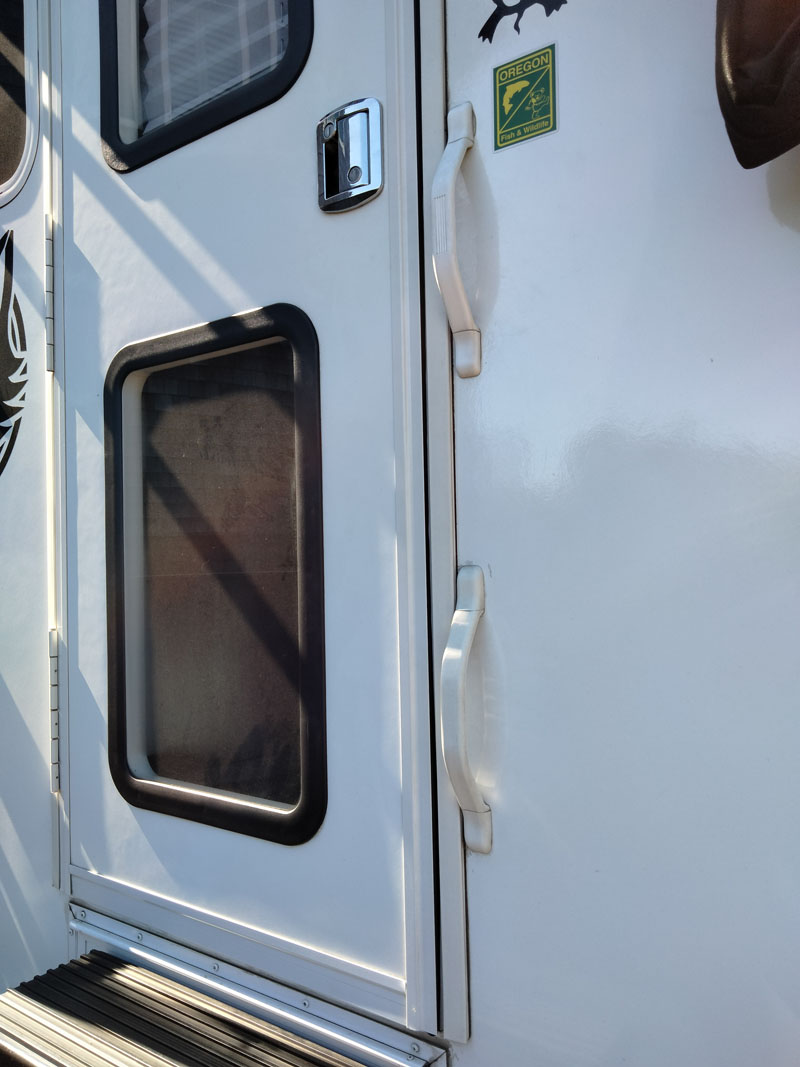 I bought three handles from Amazon for $10 about two years ago. I think inflation has it now at two handles for $10. Search for, "2 pack RV assist door handle."
It took me 15 minutes to complete this modification and cost me $10.  In my opinion, the skill level of this modification is easy.
Disclaimer: The modifications above are submitted by Truck Camper Magazine readers. It is your responsibility to make sure that any do-it-yourself modification project you undertake is safe, effective, and legal for your situation.
Enter Your Mods Now!
If you'd like to enter a modification you've done on your truck camper, click here. You can enter as many mods as you want, at any time.  Good luck mod makers!