Welcome to the third entry in January's Medium Mod Contest.  One Medium Mod will be published in every Email Alert in January.  At the end of the month, we'll hold a reader vote to determine January's winner.  Click here for information about the 2023 Mod Contest, including how to enter.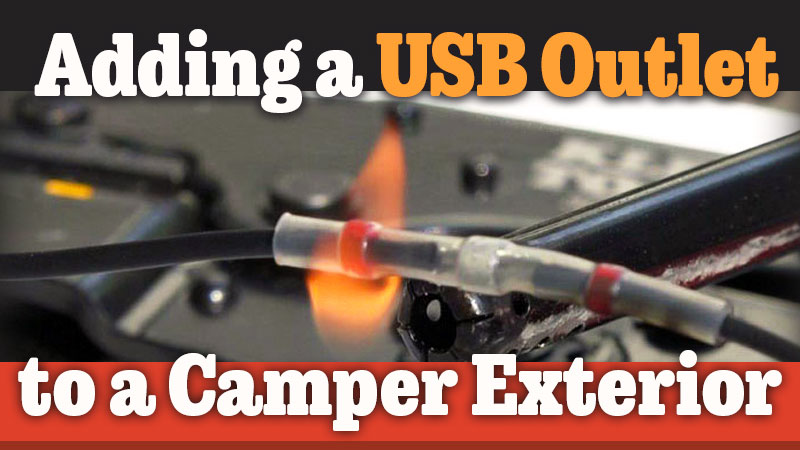 Charles Coushaine, Punta Gorda, Florida
Adding a USB Port to a Camper Exterior
2022 Ford F-550
2012 Chalet DS116RB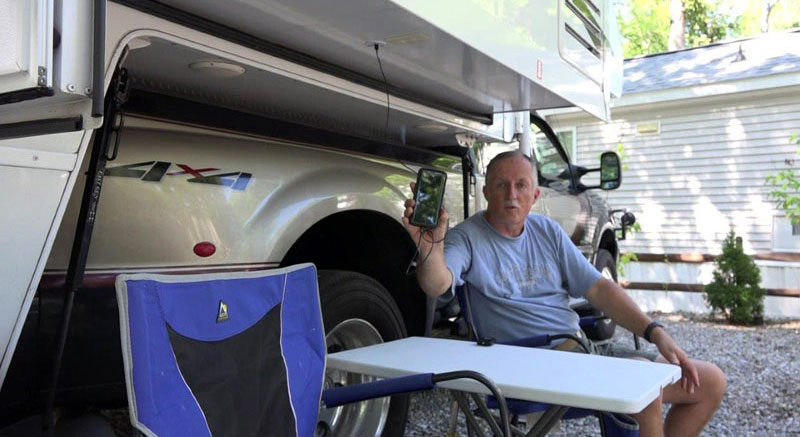 While boondocking we usually sit outside under our awning. However, we have no way of charging our phones and tablet from the exterior. We fixed that when we installed a dual USB port on the outside of our camper under our slide-out.
To add a USB port outside under our slide-out required purchasing a USB port with a very low profile so that it can easily slide in and out without wrecking the seal. Finding the location was easy because we had a 120-volt outlet outside under the slide.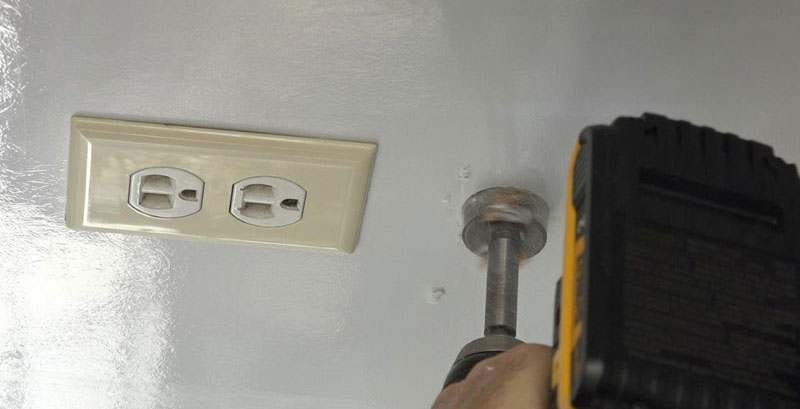 To start the installation, I carefully drilled a 1-5/16" hole using a Fostner bit through the bottom of the slide-out just behind the existing 120-volt outlet.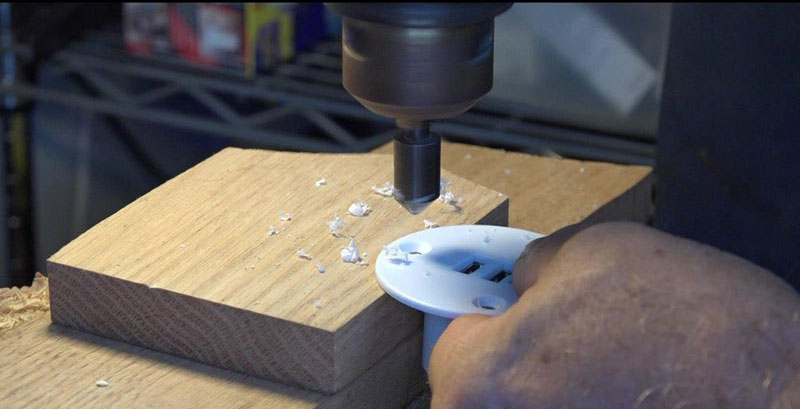 Above: Countersinking hole to match screws
I then took the USB port and carefully countersunk the holes to receive the taper of the stainless steel screws to make the entire assembly as thin as possible when mounted.
To make the electrical assembly a little easier, I then added extension leads onto the USB port to increase the length. I was now ready to install the USB port after adding some silicone sealant to the mounting flange and screw holes.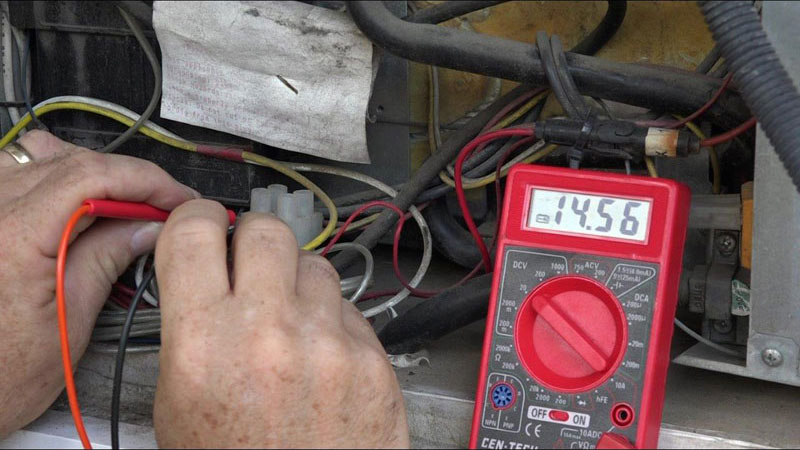 Above: USB port to the outside of an RV finding 12V power
Once the USB port was mounted, I found a good 12-volt source of power on the back side of my refrigerator. It had wires running through the cabinet where the USB port was located.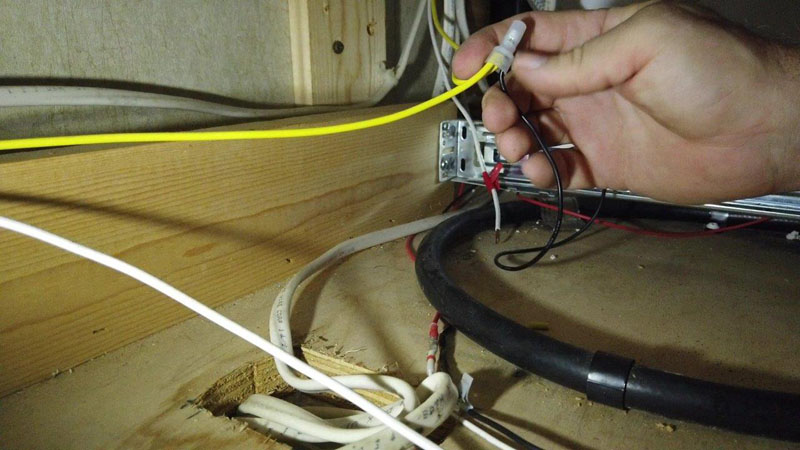 Above: Splicing USB port to the camper with a crimp connector
I then carefully spliced the USB port wires to the camper wires being very careful to make sure the polarity was correct.
I used crimp connectors there instead of wire nuts to make sure the electrical connection was robust while riding down bumpy roads.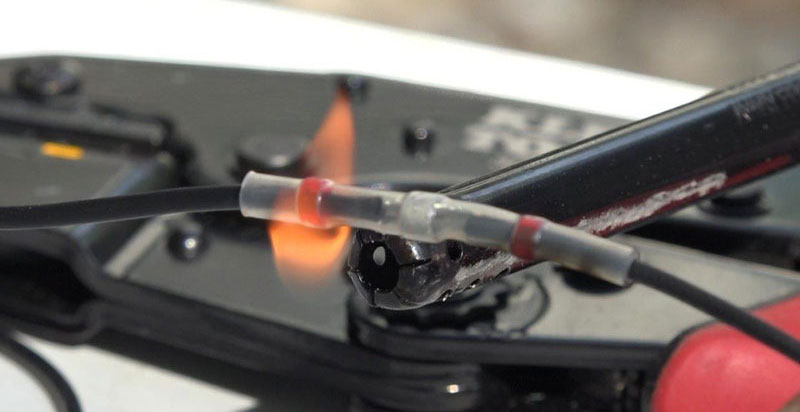 Above: Soldering extension leads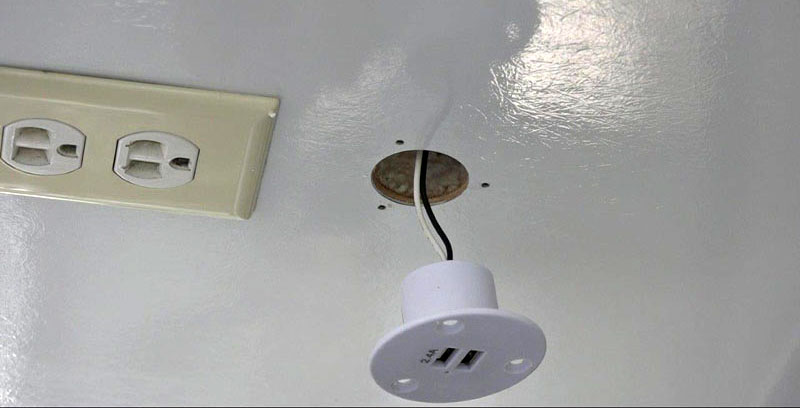 The project is now complete.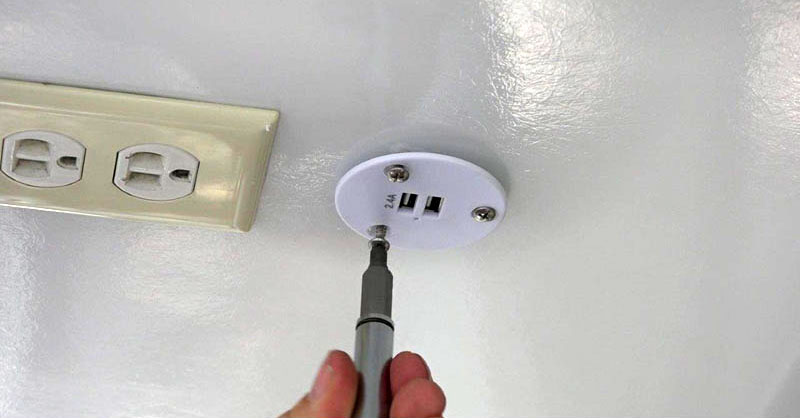 This mod has worked out great. Now, whenever we are camping without shore power we can still charge our devices (tablet and phone) while sitting outside enjoying nature. My wife is extra thankful for this mod because her tablet uses lots of power and needs charging often. Now she can charge up even while sitting outside.
Materials Used:
RV USB Charger Socket Power, High Speed Charging 5V / 2.4A Dual USB Outlet, Recessed Mount with Green Indicator Light, USB Outlet for RV Trailer Camper Boat Marine Motorhome (White)
18-Gauge Silicone Wire Spool Red and Black Each 25-foot 2 Separate Wires Flexible 18-AWG Stranded Copper Wire
Solder Seal Wire Connectors, Heat Shrink Butt Connector
It took me four hours to complete this modification and cost me $20.  In my opinion, the skill level of this modification is medium.
Disclaimer: The modifications above are submitted by Truck Camper Magazine readers. It is your responsibility to make sure that any do-it-yourself modification project you undertake is safe, effective, and legal for your situation.
Enter Your Mods Now!
If you'd like to enter a modification you've done on your truck camper, click here. You can enter as many mods as you want, at any time.  Good luck mod makers!