Welcome to the fourth entry in January's Medium Mod Contest.  One Medium Mod will be published in every Email Alert in January.  At the end of the month, we'll hold a reader vote to determine January's winner.  Click here for information about the 2023 Mod Contest, including how to enter.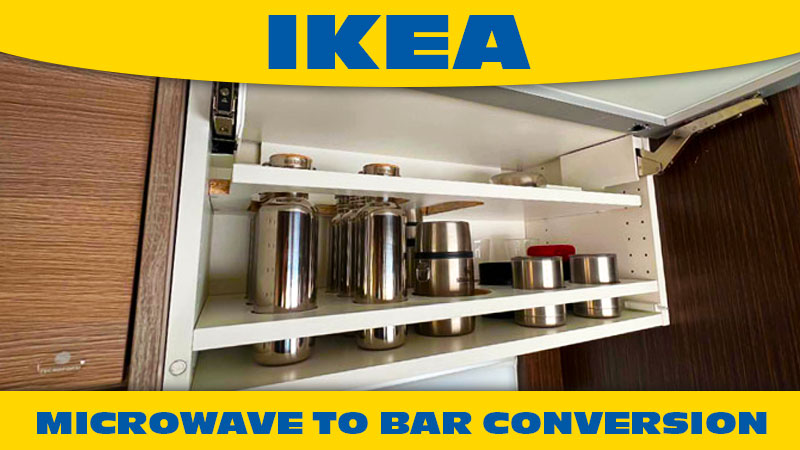 Kenny VW, Reno, Nevada
Microwave to Bar Conversion
2014 Ram 3500
2017 Cirrus 820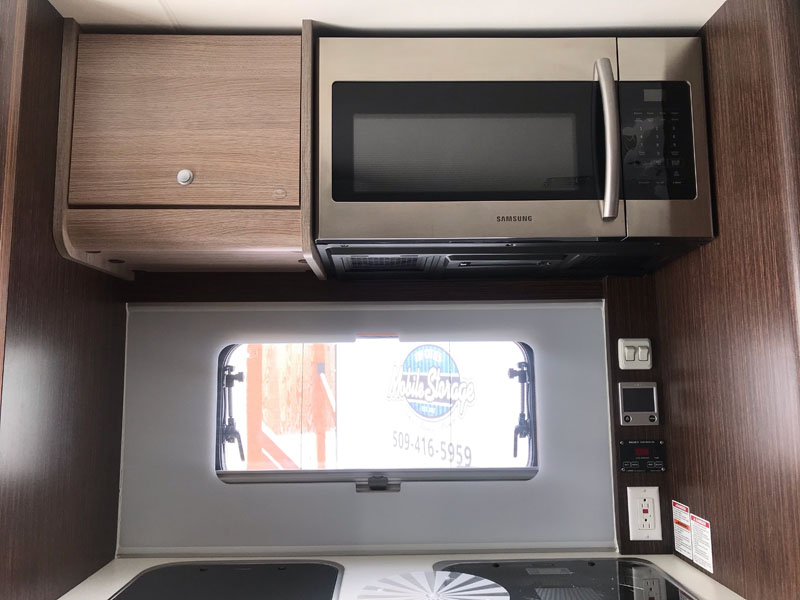 Above: Before the mod, the microwave in the camper
We strictly dry camp and the factory microwave was basically dead weight. Organization of booze, coffee, cups, and other items was lacking. I hadn't seen a solution anywhere online that wasn't solved with typical cheap plastic shelf accessories.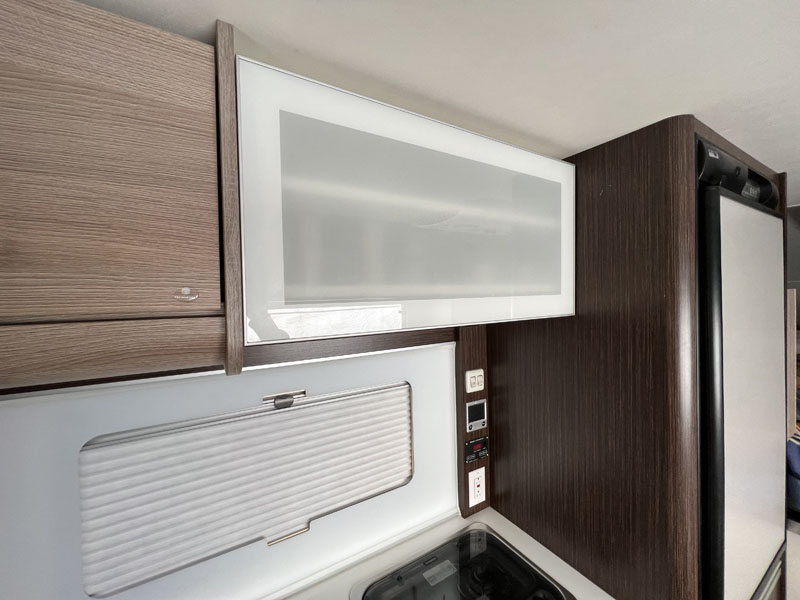 It just so happens that the IKEA Sektion cabinet fits almost perfectly in the factory microwave's space. On top of that, one could choose any door face available.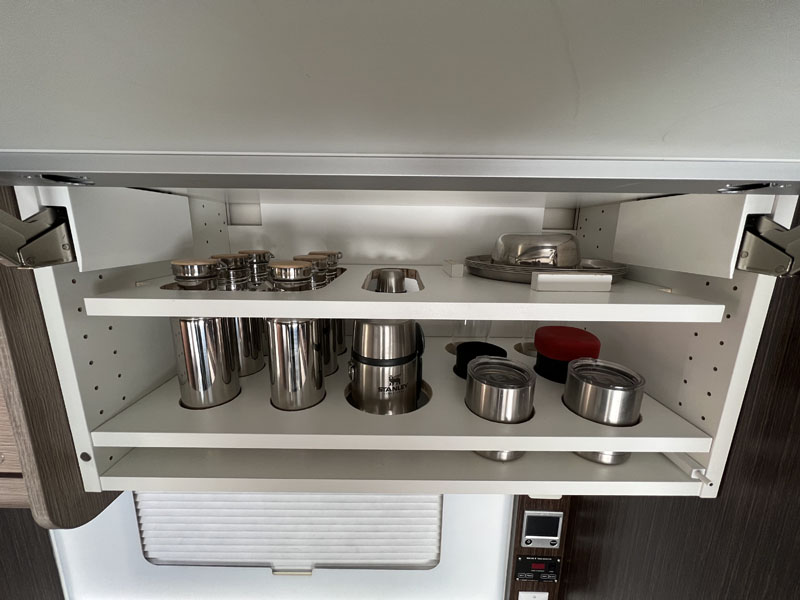 The cabinet's matching shelves were cutout accordingly to accommodate a carefully selected entourage of storage bottles, cups, and other items we keep in the camper; Aeropress, Stanley cocktail shaker set, Yeti tumblers, and stainless steel Kleen Kanteen bottles for liquor and liqueur. I utilized existing microwave mounting hardware including aluminum angle and hardware.
There have been no issues thus far. There is a piece of filler material yet to be selected to fill in the two-inch height gap under the cabinet left behind by the space the microwave used to take up.
The materials you need are the IKEA Sektion cabinet with shelves and frosted glass door face, push-open hinges, and miscellaneous hardware.
It took me six hours to complete this modification and cost me $171.  In my opinion, the skill level of this modification is medium.
Disclaimer: The modifications above are submitted by Truck Camper Magazine readers. It is your responsibility to make sure that any do-it-yourself modification project you undertake is safe, effective, and legal for your situation.
Enter Your Mods Now!
If you'd like to enter a modification you've done on your truck camper, click here. You can enter as many mods as you want, at any time.  Good luck mod makers!