Welcome to the sixth entry in January's Medium Mod Contest.  One Medium Mod will be published in every Email Alert in January.  At the end of the month, we'll hold a reader vote to determine January's winner.  Click here for information about the 2023 Mod Contest, including how to enter.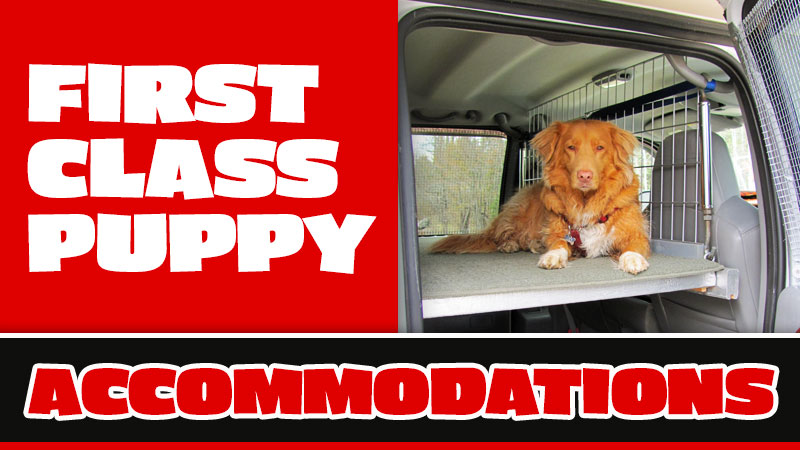 Tim Riley, Ely, Minnesota
First Class Puppy Accommodation
2017 Ram 2500 HD
2018 Bigfoot 9.5FS LB
A mod in Truck Camper Magazine called, Wire Grid Theft Deterrent For Campers by Shawn Lucas of Puyallup, Washington, inspired me to submit mod photos of my Ram 2500 crew cab.  We installed wire grids to keep our puppy safe while traveling and to provide cool breezes for the puppy when we are grocery shopping or temporarily away.
The platform (pictured below) is secured to the back wall of the crew cab on metal channels usually holding the seatbacks. The front is suspended on turnbuckles.  We have tons of storage under the platform.  We travel in our truck camper from Ely, Minnesota to Utah, New Mexico, and Arizona for six weeks each winter, so the added storage comes in handy for clothes, tools, winter boots, sporting gear, etc.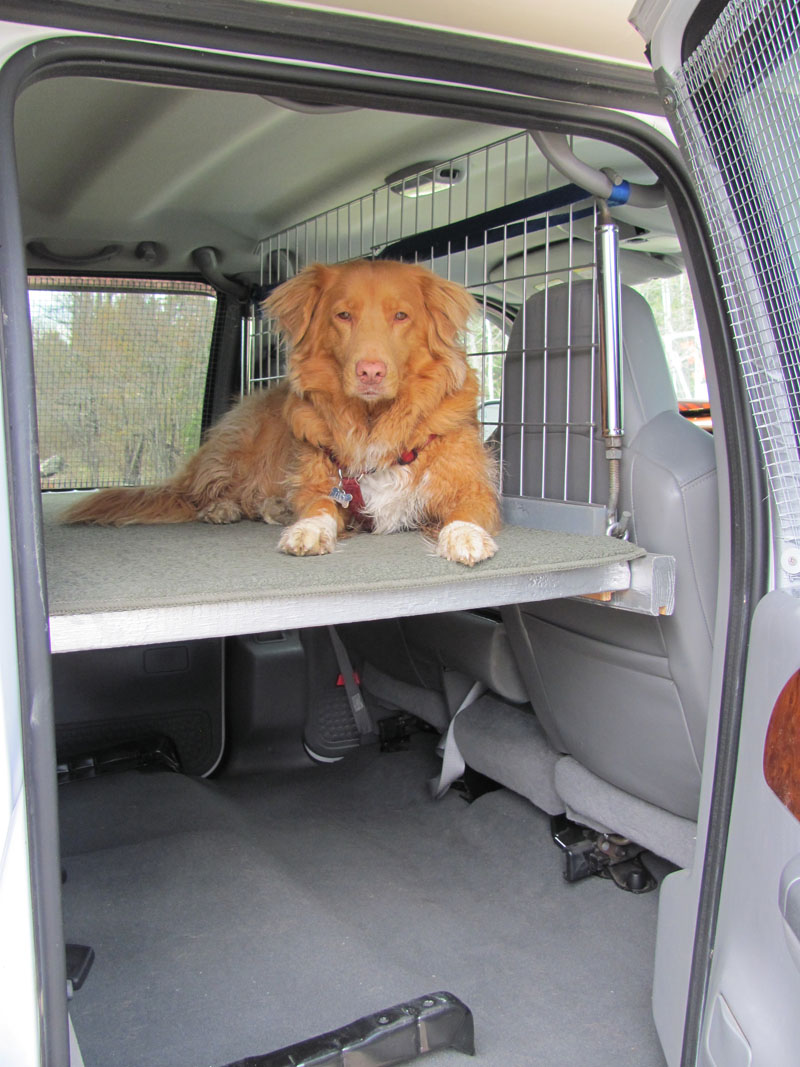 Above: This photo shows our full-width platform without the back seats in our Ford F250.
The wire grids were from a metal shelving unit for garage storage. They measure 24-inches by 28-inches and were trimmed and bent to fit the rear windows and behind the front seats. The grids are secured with thin electrical wire and two tiny holes in the truck's window trims. The grids will not fit through the open window and would need significant force to be pulled out from outside. Now when my puppy rolls down the window while driving, we don't need a panic stop to keep her inside the vehicle!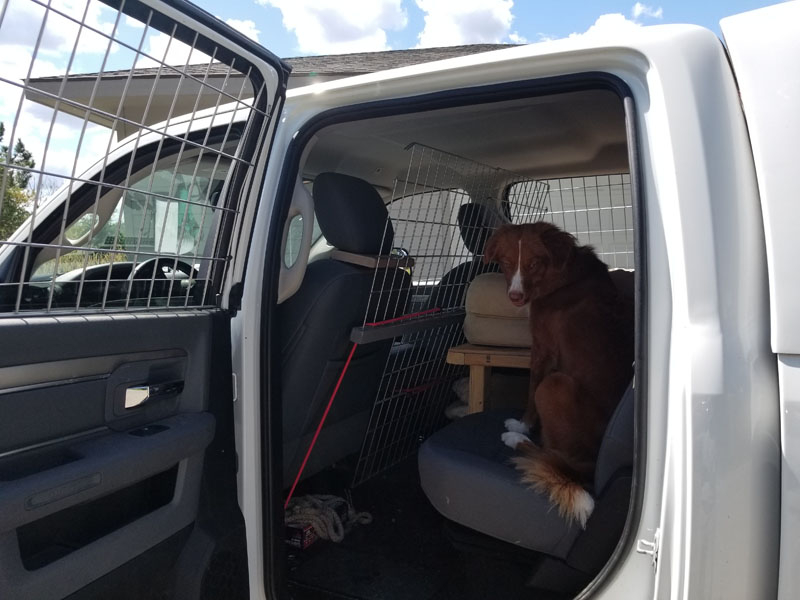 Above: This is in our Ram 2500 with a partial-width platform and a single seat.  I can use either platform, but usually keep a single seat in the back for friends and family.
The First Class cabin is very secure and we are happy that our puppy is safe and comfortable. Many dog owners have commented on how upscale the accommodations are for our dog back there. We put on lots of miles while camping and this setup has worked great.
Menards Building Center grid shelving was $46, the plywood was $30, and the hardware was $7.
It took me six hours to complete this modification and cost me $83.  In my opinion, the skill level of this modification is medium.
Disclaimer: The modifications above are submitted by Truck Camper Magazine readers. It is your responsibility to make sure that any do-it-yourself modification project you undertake is safe, effective, and legal for your situation.
Enter Your Mods Now!
If you'd like to enter a modification you've done on your truck camper, click here. You can enter as many mods as you want, at any time.  Good luck mod makers!