With 52.8% of the vote, David Fradkin from Effort, Pennsylvania has won the second mod contest of 2023 with his easy DIY backup camera relocation solution.  Congrats, David!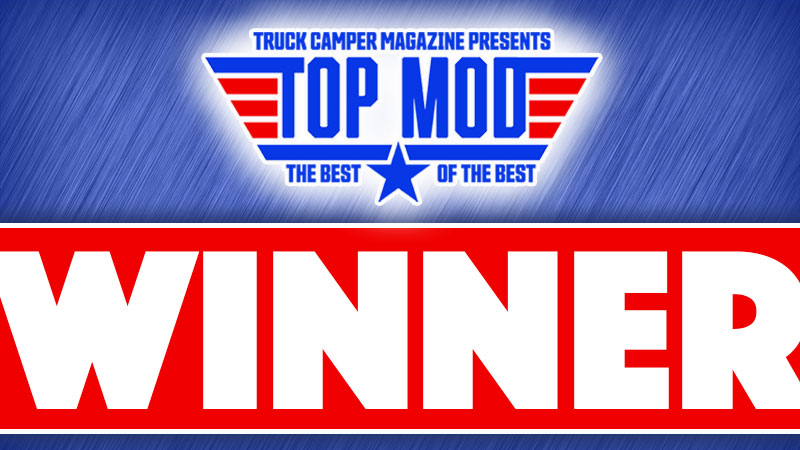 A limited-edition Top Mod t-shirt is being shipped to David.
As February's winner, he is now eligible for the December finals when readers will pick the best of the Top Mod winners to determine the 2023 Modder of the Year! The Grand Prize is a $250 gift certificate to Lowes or Home Depot (or Canadian equivalent).
Scroll down below to see David's winning modification (#4 below).
Enter your mods now! Click here to enter TCM's Mod contest.
1. Four Camp Chairs, One Bathroom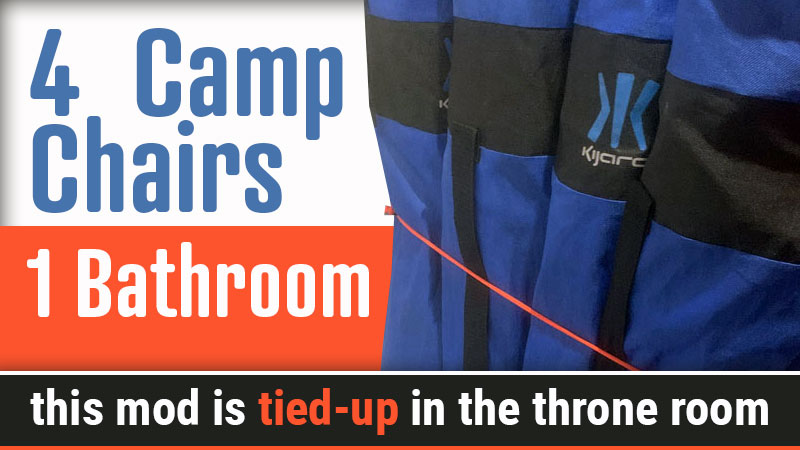 Philip and Mary Bogardus from Bothell, Washington share their four camp chairs, one bathroom solution in their 2014 Ford F350 and 2018 Northern Lite 8-11 EXSE rig.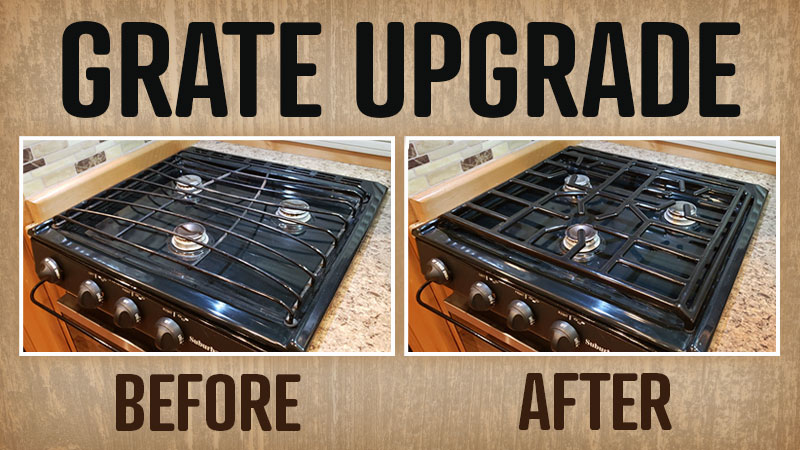 Charles Coushaine from Punta Gorda, Florida shares how easy it is to upgrade your camper stove grate by doing it in his 202 Ford F-550 and 2012 Chalet DS116RB rig.
3. Large Magnet Board For Camper Walls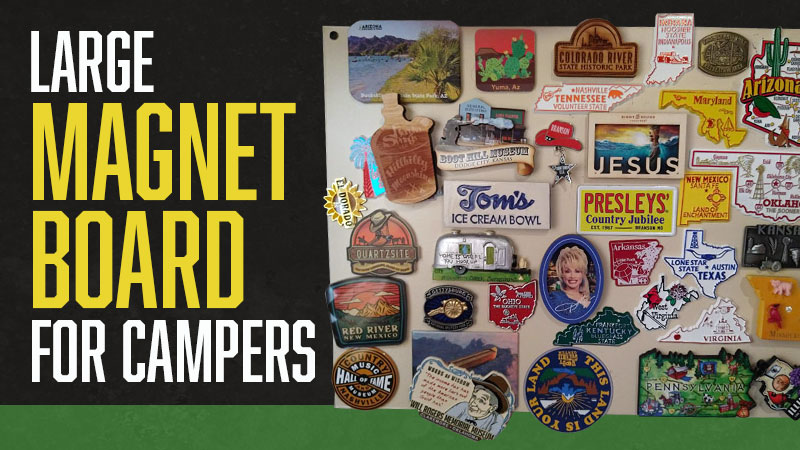 Terry Fleming from Scottsdale, Arizona shares a large magnet board for the camper walls in his 1999 Ford F-350 and 2018 Adventurer 80RB rig.
4. Easy DIY Backup Camera Relocation Solution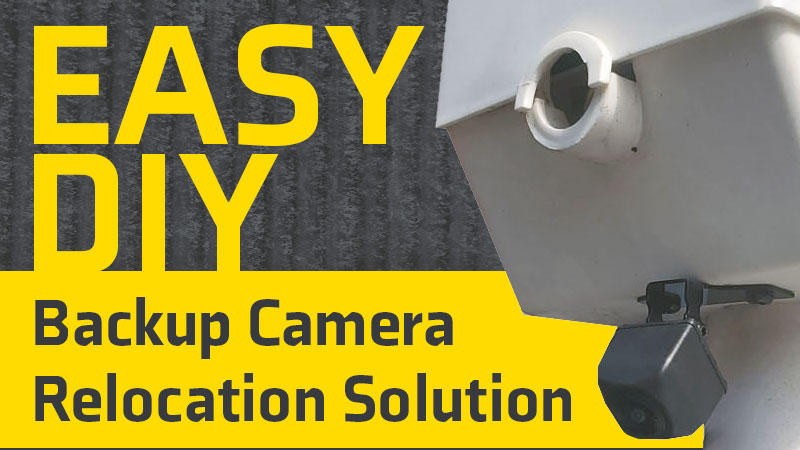 David Fradkin from Effort, Pennsylvania shares an easy DIY backup camera relocation solution for his 2017 GMC 3500 and 2017 Lance 975 rig.
5. Easy Camper Drawer and Door Locks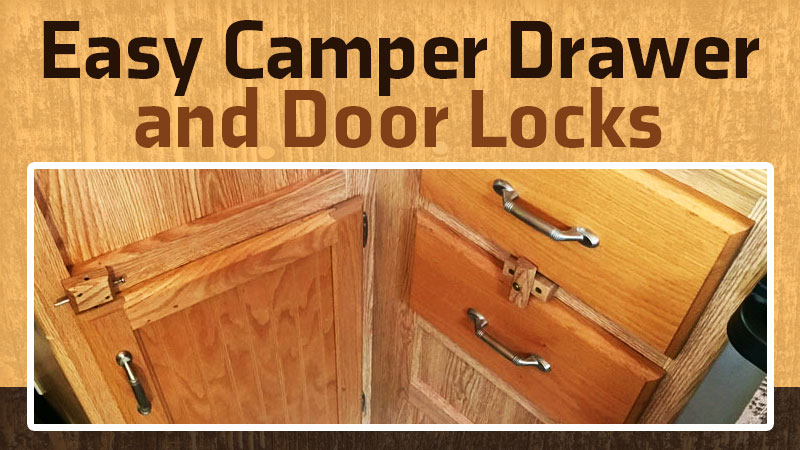 Kevin Mooney from Nimpo Lake, British Columbia shares how he made easy drawer and door locks for his 2014 Ford F-350 and 2006 Okanagan UDB106 rig.
6. Even More Underbed Clothes Storage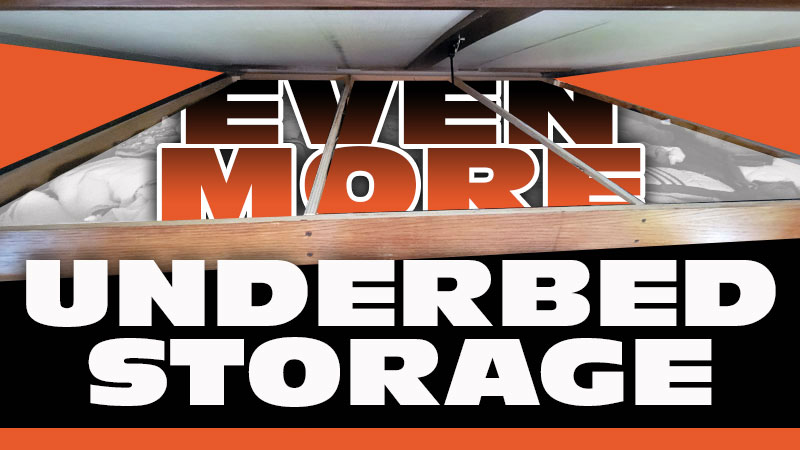 Greg Gabert from Seminole, Florida found a way to add even more underbed clothes storage to his 2019 RAM 3500 and 2017 Palomino SS-1200 rig.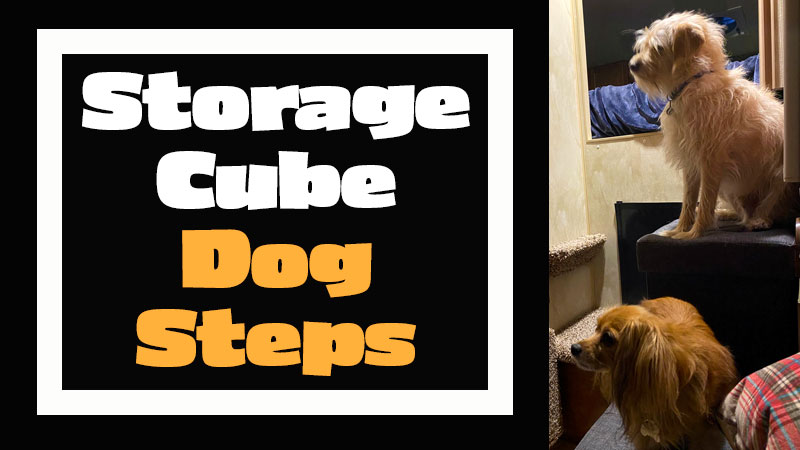 Susan Miles from Freeland, Washington shares her storage cube dog steps in her 2005 GMC 2500 and 2018 Wolf Creek 840 rig.