Welcome to the sixth entry in February's Mini Mod Contest.  One Mini Mod will be published in every Email Alert in February.  At the end of the month we'll hold a reader vote to determine February's winner.  Click here for information about the 2023 Mod Contest, including how to enter.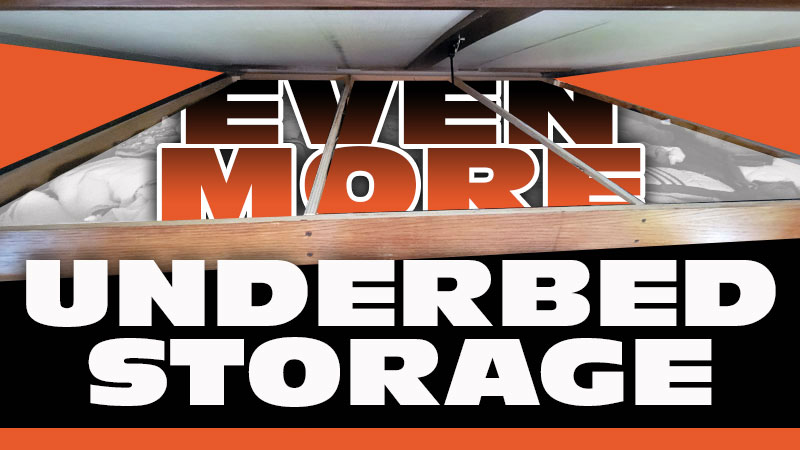 Greg Gabert, Seminole, Florida
Even More Underbed Clothes Storage
2019 RAM 3500
2017 Palomino SS-1200 Backpack Edition
I wanted to increase the storage capacity of my truck camper. My Palomino already had underbed storage, but I wanted even more storage in that space.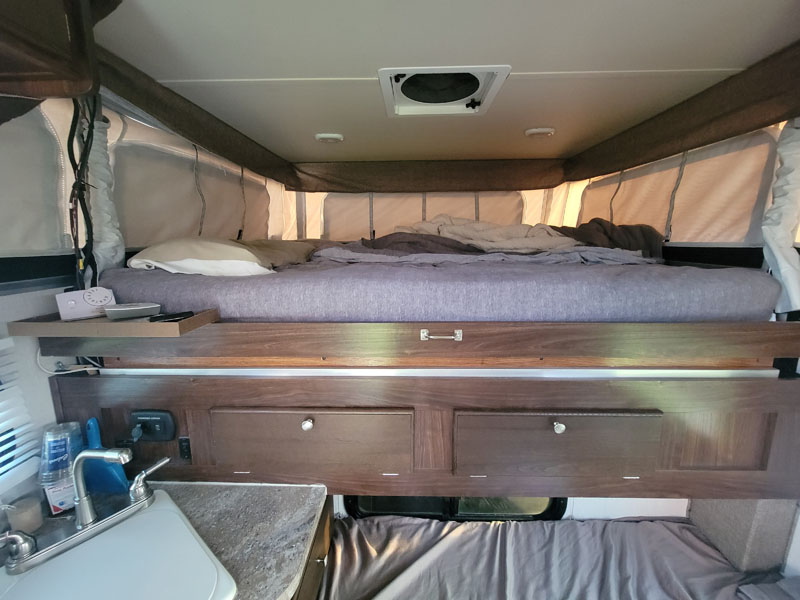 I ripped the plywood to 3.5-inches and made a matching grid over the existing grid. The grid was secured with glue and sheet rock screws.
I installed the grid and secured the pivot hinges at their new location. Now I have a 6.5-inch depth of storage space under the bed.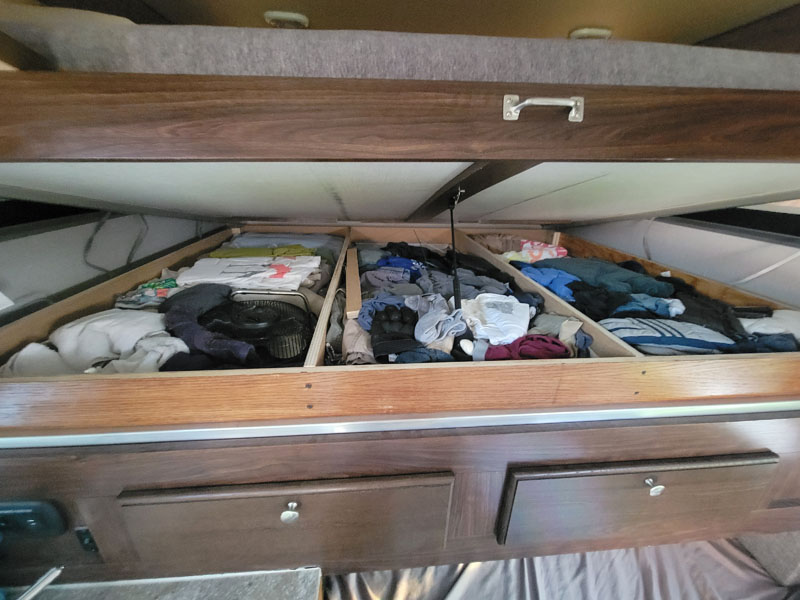 As I travel to various locations, I encounter large variations in temperature. Now I can segregate clothing, towels, and more in specific storage locations.
I also added a mini shelf (pictured below) for electric blanket controllers. Flannel sheets are the best in cold weather!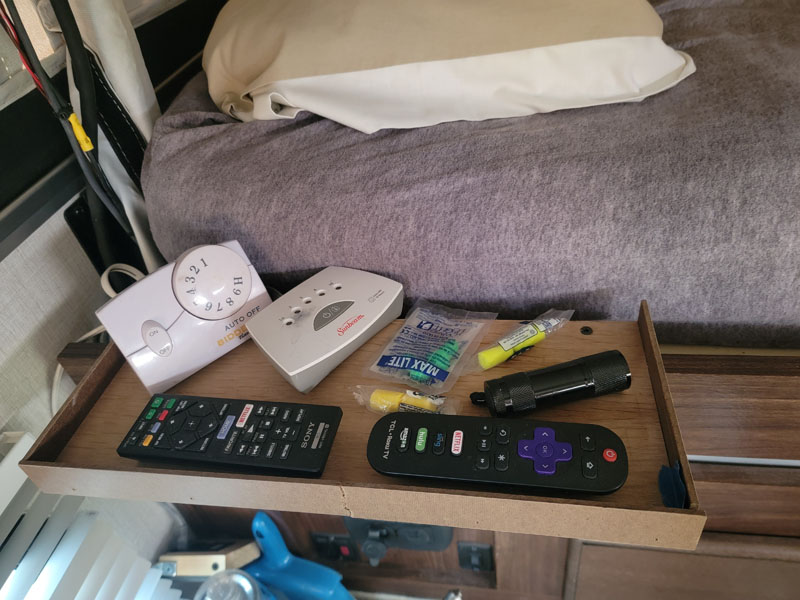 It took me two hours to complete this modification and cost me whatever a sheet of 3/4-inch plywood now costs.  In my opinion, the skill level of this modification is easy.
Disclaimer: The modifications above are submitted by Truck Camper Magazine readers. It is your responsibility to make sure that any do-it-yourself modification project you undertake is safe, effective, and legal for your situation.
Enter Your Mods Now!
If you'd like to enter a modification you've done on your truck camper, click here. You can enter as many mods as you want, at any time.  Good luck mod makers!