Welcome to the fourth entry in February's Mini Mod Contest.  One Mini Mod will be published in every Email Alert in February.  At the end of the month, we'll hold a reader vote to determine February's winner.  Click here for information about the 2023 Mod Contest, including how to enter.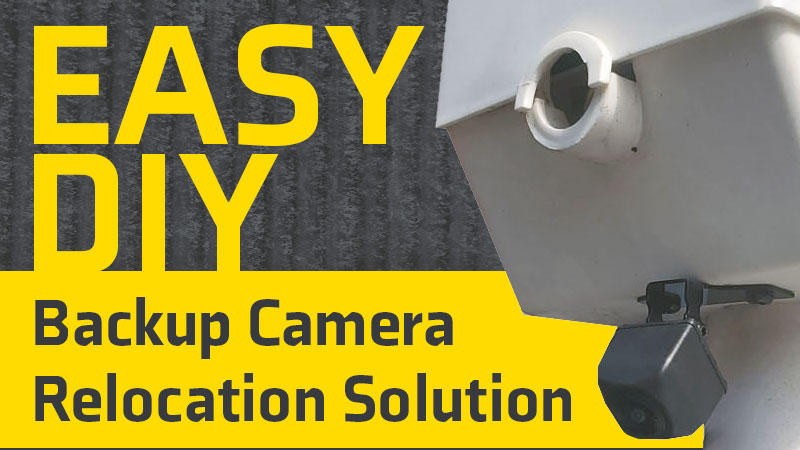 David Fradkin, Effort, Pennsylvania
Easy DIY Backup Camera Relocation Solution
2017 GMC 3500
2017 Lance 975
I wanted to improve my vision behind my rig when backing up.
My Lance 975 came with a built-in wireless backup camera, and a suction cup-mounted windshield monitor. It's great as a full-time rearview mirror replacement, but the vision was not as good when backing up as the original integrated in-dash tailgate camera that came with my 2017 GMC Denali HD. Being that the Lance camera is mounted high above the rear door, the depth perception is not good and you don't have any grid to gauge distance.
I had to remove the tailgate to haul my Lance to use my fifth wheel. When I disabled the in-dash display, it just showed a blue screen saying, "service backup camera".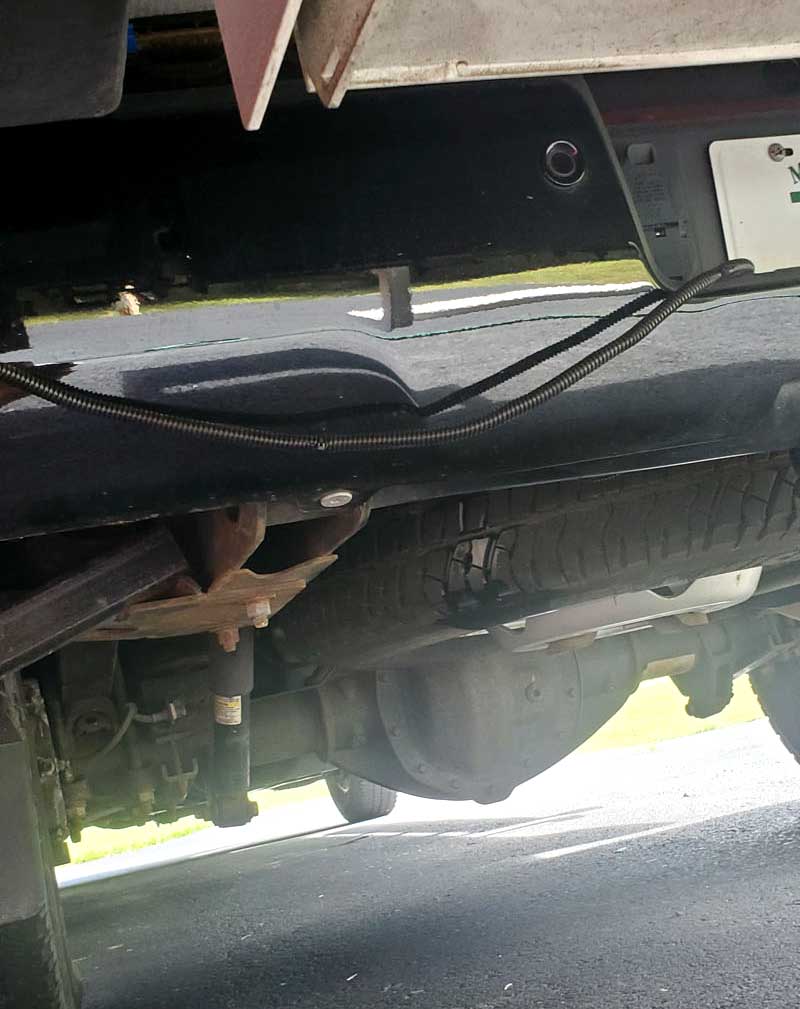 I ordered a replacement backup camera with a 15′ cable from eBay. This kit connects to the original plug under the rear of the truck.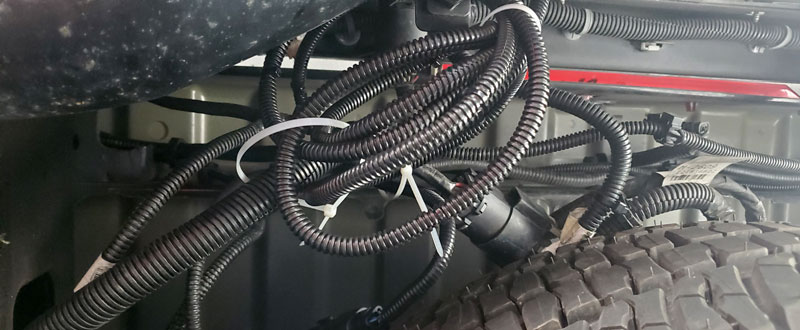 I ran the cable out of the bumper where the license plate mounts and up the driver's side jack.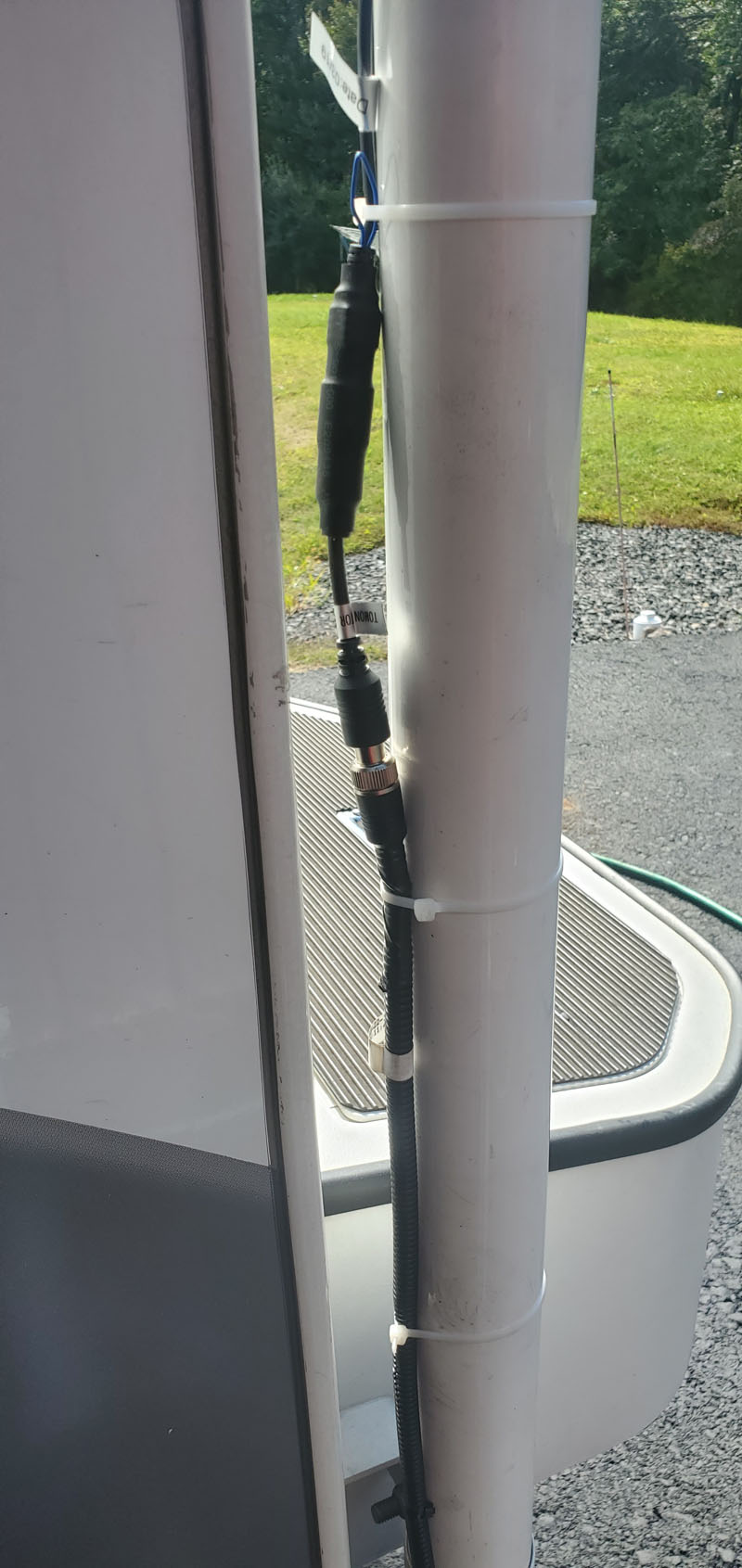 I attached the included camera in the kit with small screws to the plastic jack housing and used zip ties to secure the wires. I left enough slack so if I have to jack the Lance to level it, I won't have to disconnect the cable.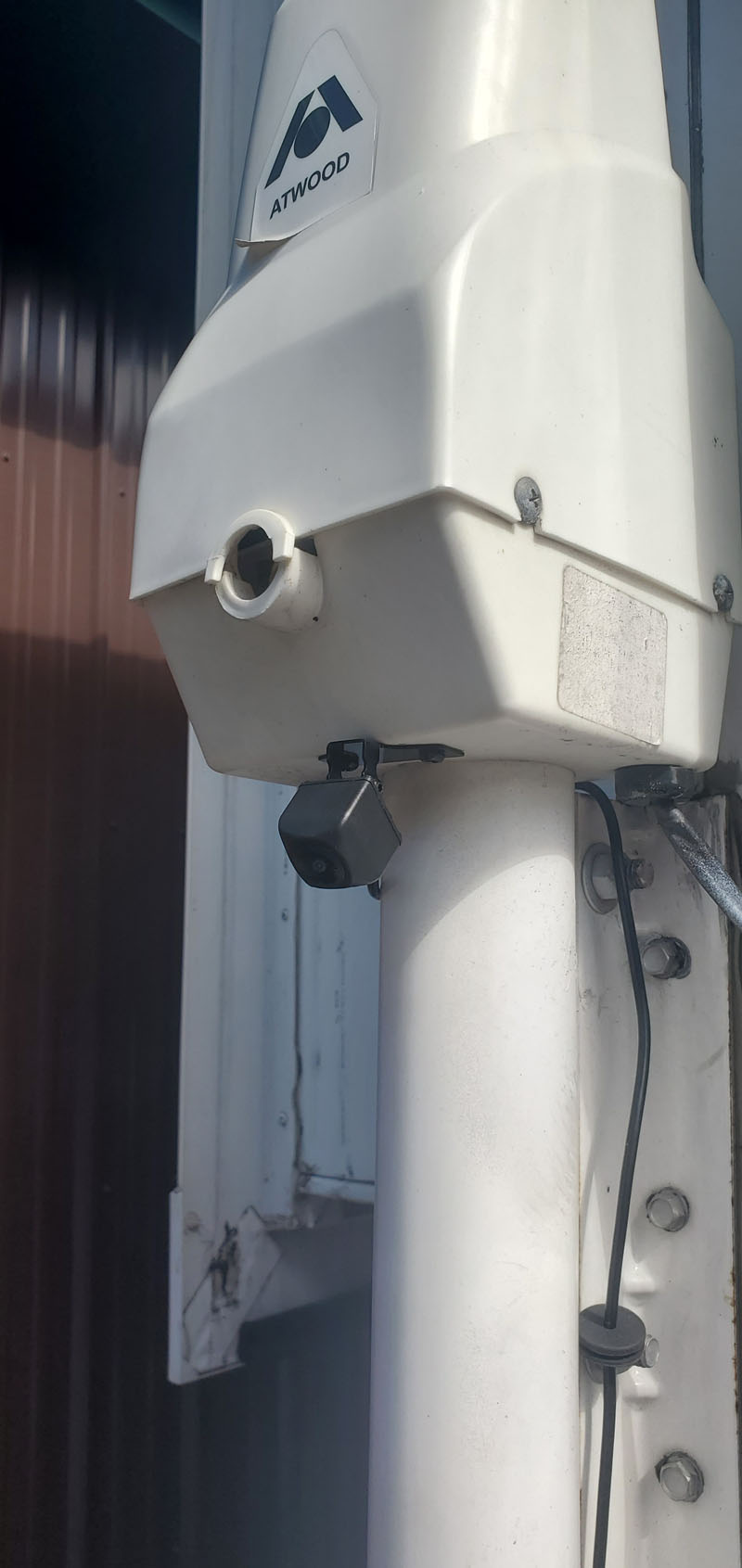 The camera has worked out great. Now I not only have the Lance camera but also the integrated dash camera view for backing up.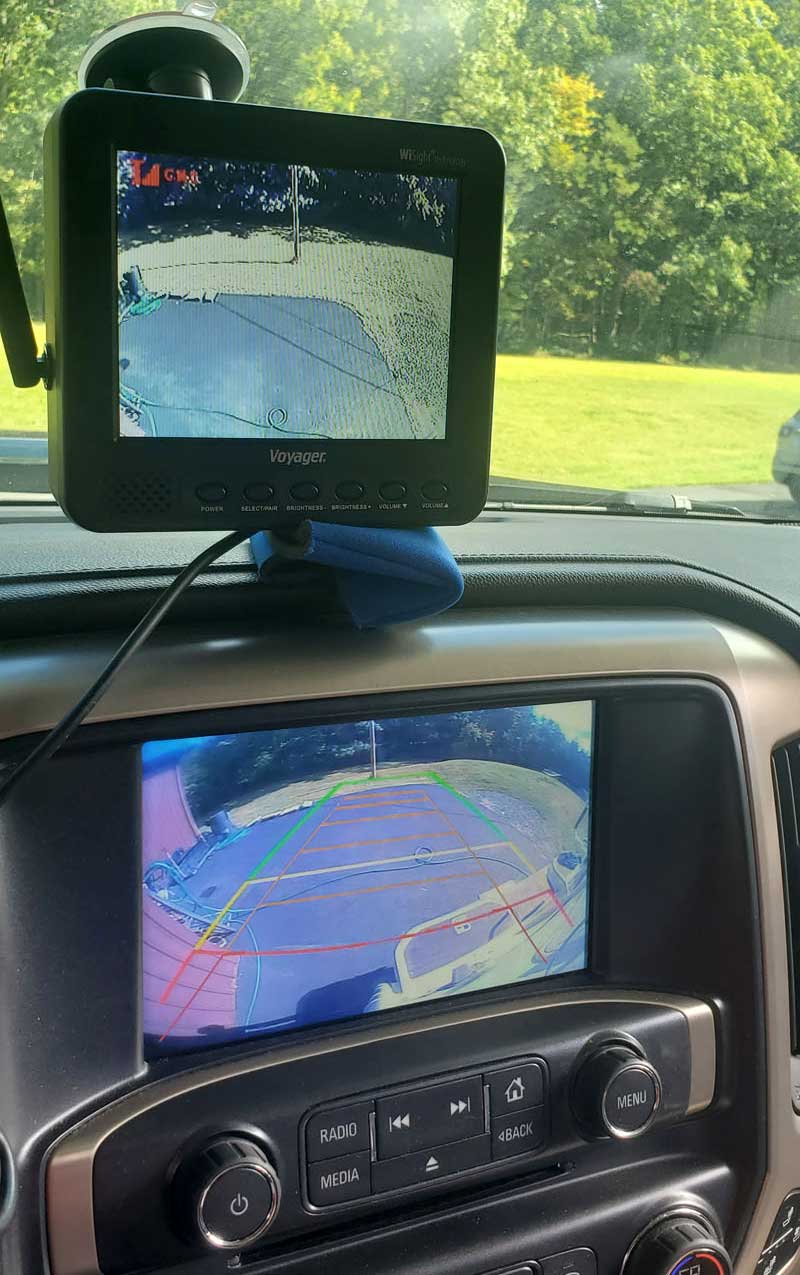 I bought the Rostra Tailgate Backup Camera Relocation Kit D for 2016-2019 GMC Sierras for $217 on eBay.  You will also need zip ties. You can get them from any hardware store. A pack of 100 is about $10.
It took me two hours to complete this modification and cost me $227.  In my opinion, the skill level of this modification is medium. You need to get the right camera kit for your truck. You also need to know how to find the factory camera connector.
Disclaimer: The modifications above are submitted by Truck Camper Magazine readers. It is your responsibility to make sure that any do-it-yourself modification project you undertake is safe, effective, and legal for your situation.
Enter Your Mods Now!
If you'd like to enter a modification you've done on your truck camper, click here. You can enter as many mods as you want, at any time.  Good luck mod makers!