With 50.2% of the vote, Mark Zeisberg from Elkton, Maryland has won the eleventh mod contest of 2021 with a hot water bleed return for his shower.  Congratulations, Mark!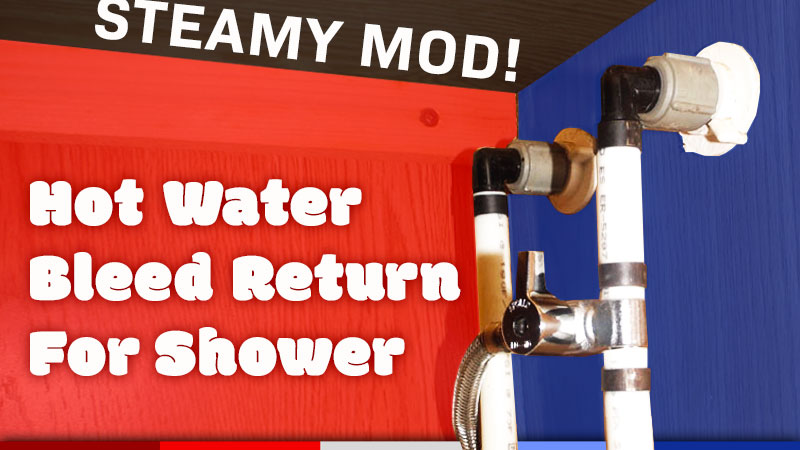 A limited-edition Truck Camper Adjustment Bureau (TCAB) T-shirt is being shipped to Mark.
As November's winner, he is now eligible for the December finals when readers will pick the best of the TCAB winners to determine the 2021 Modder of the Year! The Grand Prize is a $250 gift certificate to Lowes or Home Depot (or Canadian equivalent).
Scroll down below to see Mark's winning modification (#7 below).
Enter your mods now! Click here to enter TCM's Mod contest.
1. Extendable Level Grilling Platform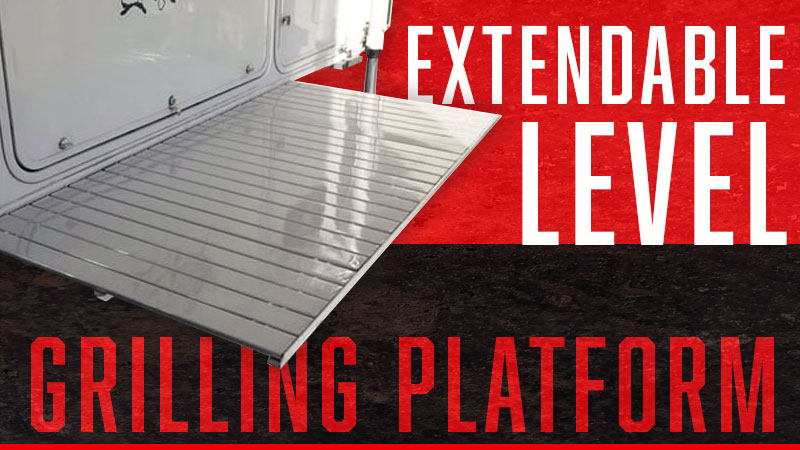 Charles Coushaine from Punta Gorda, Charlotte shares his extendable level grilling platform on his 2001 Ford F350 and 2012 Chalet DS116RB rig.
2. Removable Window-Mounted Air Conditioner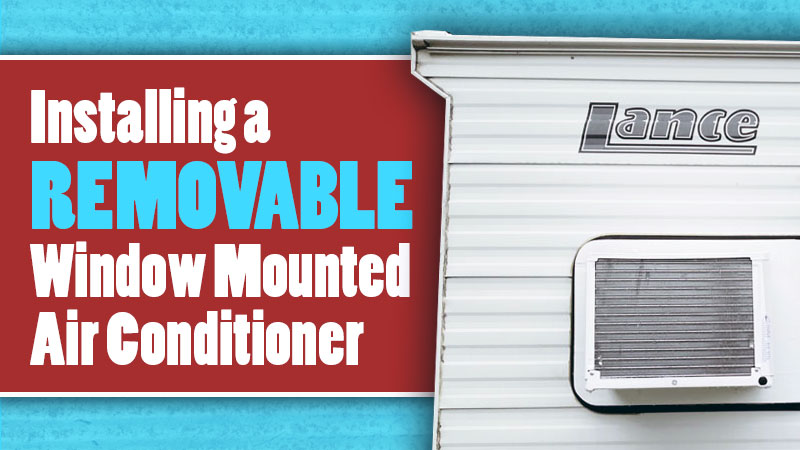 Jim Moss from Naples, Florida shares his removable window air conditioner in his 1997 Ford F250 and 2004 Lance 815 rig.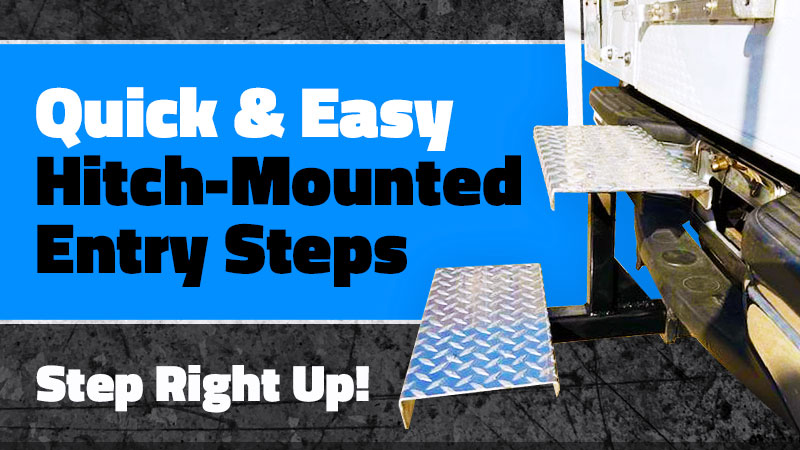 R. W. Johnson from Costa Mesa, California shares his quick and easy entry steps in his 2000 Ford F250 and 2021 Lance 650 rig.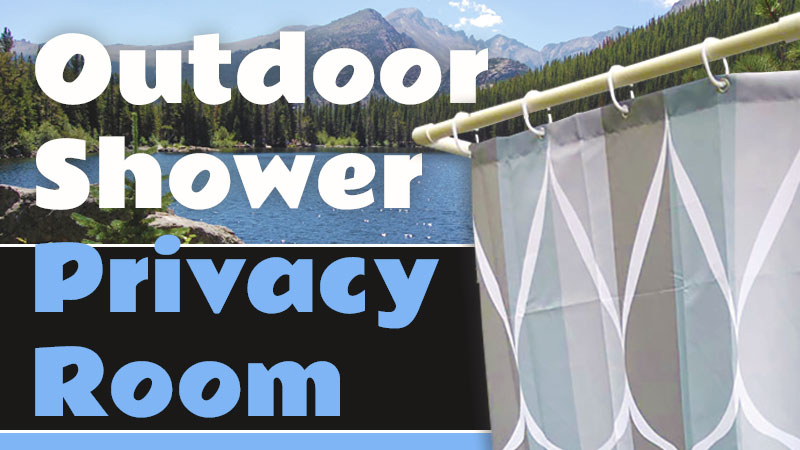 Lash Ashmore from Seeley Lake, Montana shares his outdoor shower privacy mod for his 2021 Ford F-350 and 2021 Northern Lite 8-11 EX LE rig.
5. Camper Mounted Mudflap Install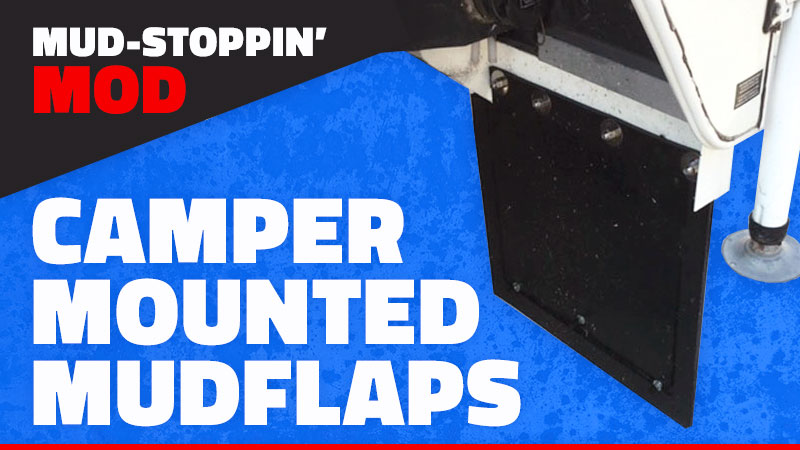 Bryce Dillree from Meridian, Idaho shares his camper-mounted mudflap install on his 2007.5 GMC 2500HD and 2013 Wolf Creek 850 rig.
6. Dinette to Swivel Boat Seating and Tables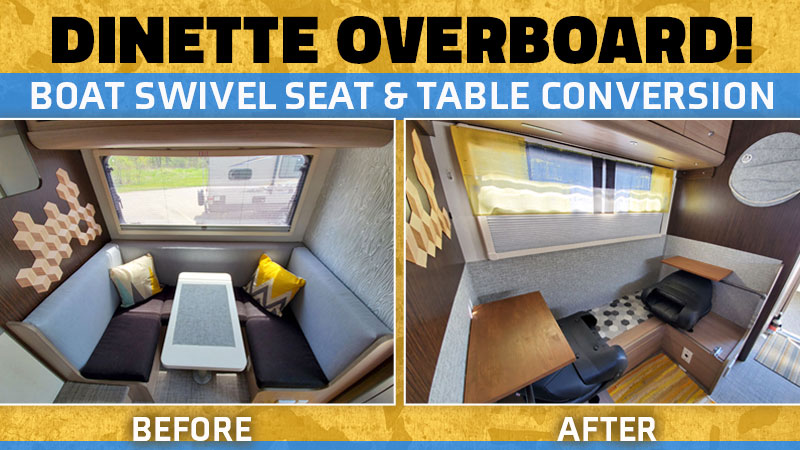 Bill Parrott from Holland, Michigan shares his dinette to swivel boat seating and tables in his 2013 Ford F250 and 2016 Cirrus 800 rig.
7. Hot Water Bleed Return For The Shower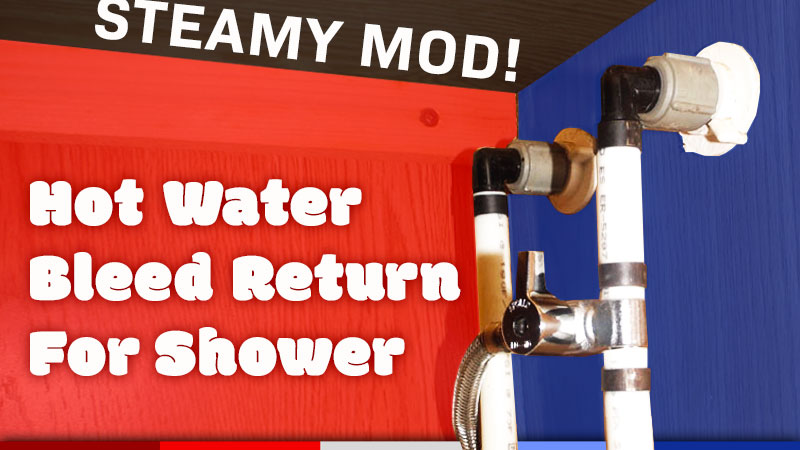 Mark Zeisberg from Elkton, Maryland shares his hot water bleed return for the shower mod on his 1994 GMC K2500 and 1997 Shadow Cruiser rig.
8. 3D Printer Water Pump Switch Cover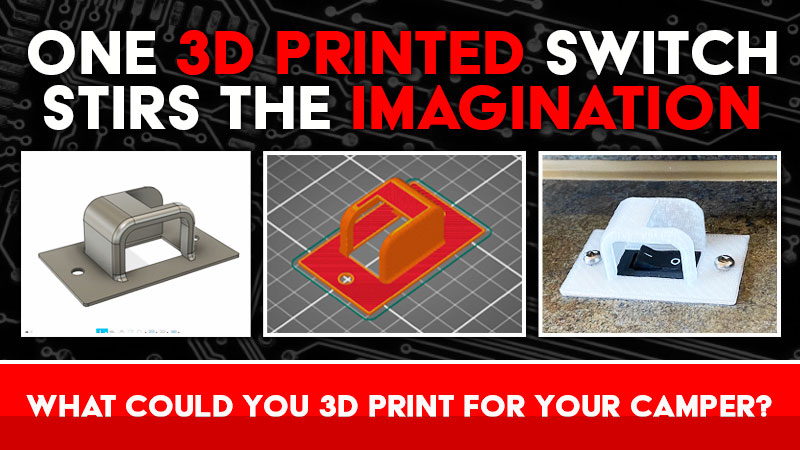 Chris Cameron from Draper, Utah shows how he made a 3D printed water pump switch cover for his 2020 Ford F-350 and 2020 Alaskan 7-foot rig.