Welcome to the eighth entry in November's Medium Mod Contest.  One Medium Mod will be published in every Email Alert in November.  At the end of the month, we'll hold a reader vote to determine November's winner.  Click here to submit a mod to the Mod Contest.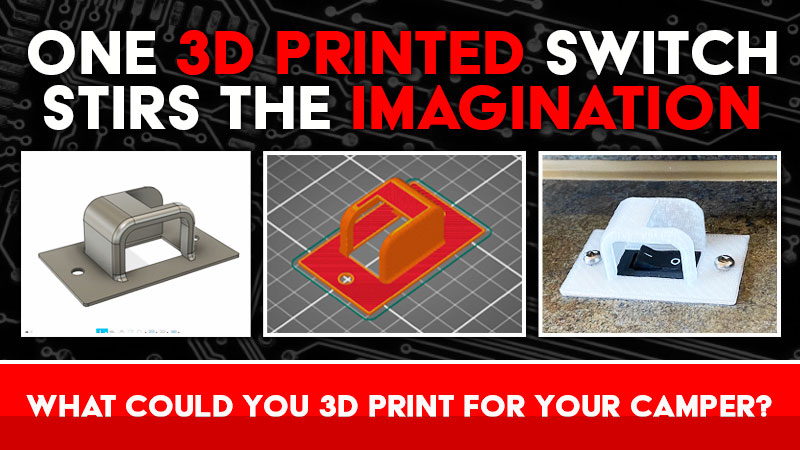 Chris Cameron, Draper, Utah
3D Printed Water Pump Switch Cover
2020 Ford F-350
2020 Alaskan 7-foot

I was driving off-road and took a break to check the road ahead and heard the water pump going in my camper. That surprised me so I immediately went in to check it out.
I found that the cordless blinds had fallen down and bumped the water pump switch and faucet on. They are right next to each other.
The sink had a lot of water in it by this point and was splashing around. Luckily I happened to stop and catch it before it was a full-blown disaster. This drove me to find a solution which led me to get a 3D printer to solve it.
I looked online at lots of solutions for a switch cover. None really looked great or fit my current switch. I decided I needed to make my own and I had read about 3D printers.
After learning a CAD software program I got to work designing a solution and running test prints.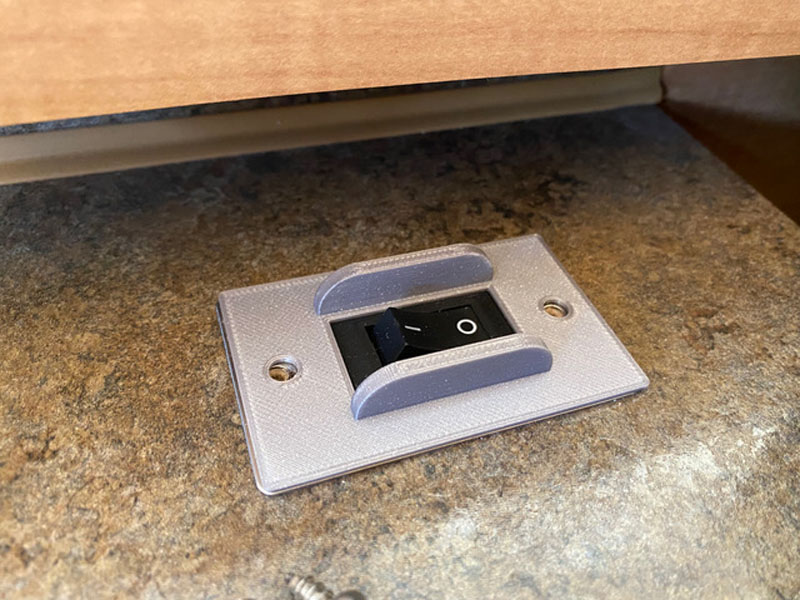 The first prototype (pictured above) didn't provide enough protection for the switch since the blinds or something could still bump it from above.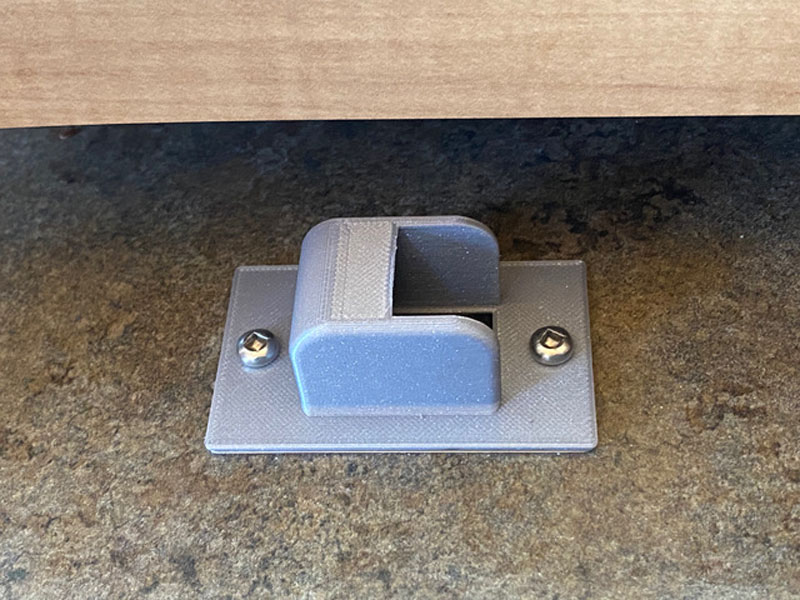 A later iteration (pictured above) was better for covering it, however, I couldn't see whether the switch was on or off from a quick glance.  Part of putting the top down on an Alaskan camper is that I need to make sure the switch is off.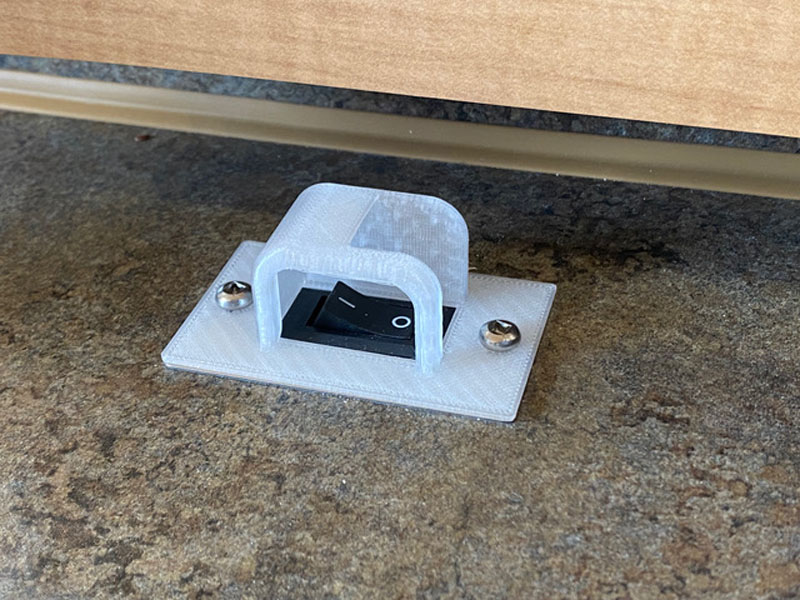 The final iteration (pictured above) had a window opening on the side so I could easily see the switch status.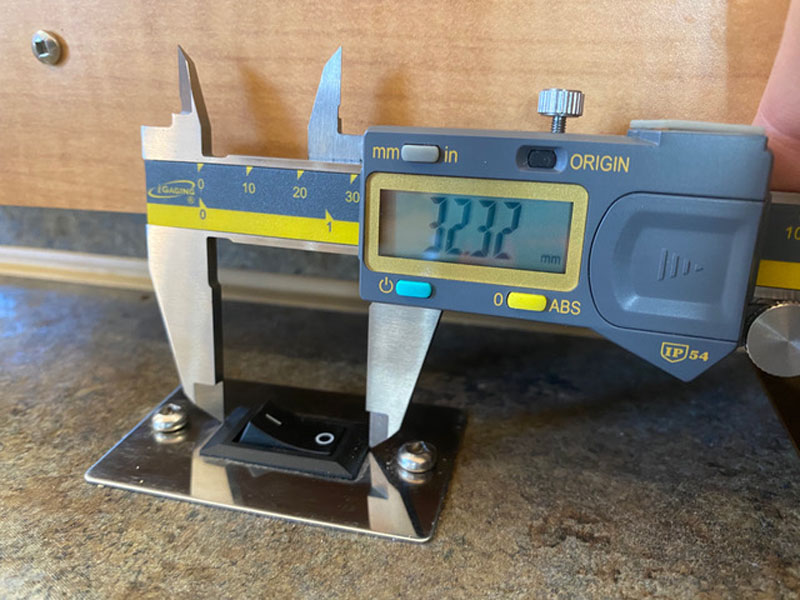 I needed a digital caliper to precisely measure the switch surface and model the cover.  I wanted a very custom and precise fit for the final cover, including using the existing screws.  I was able to accomplish this with the digital calipers.  This tool typically costs hundreds of dollars, however, I found one with excellent reviews for around $40.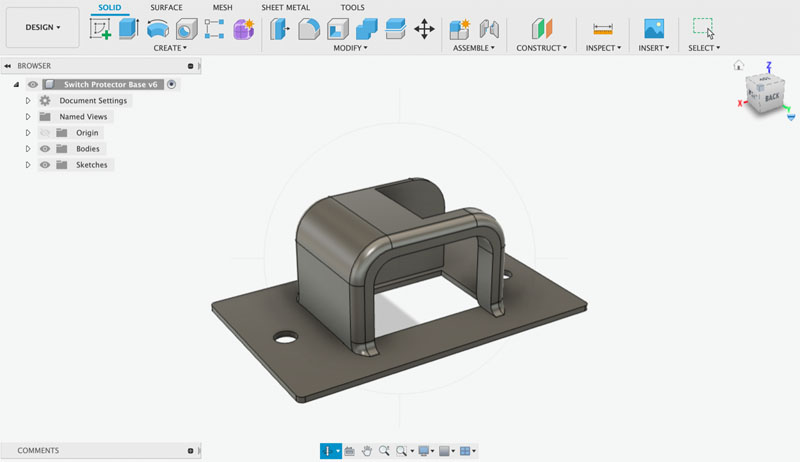 There are many CAD software options, including one that can be used in a web browser.  Originally, I majored in graphic design prior to switching to computer science, so I had exposure to 3D modeling.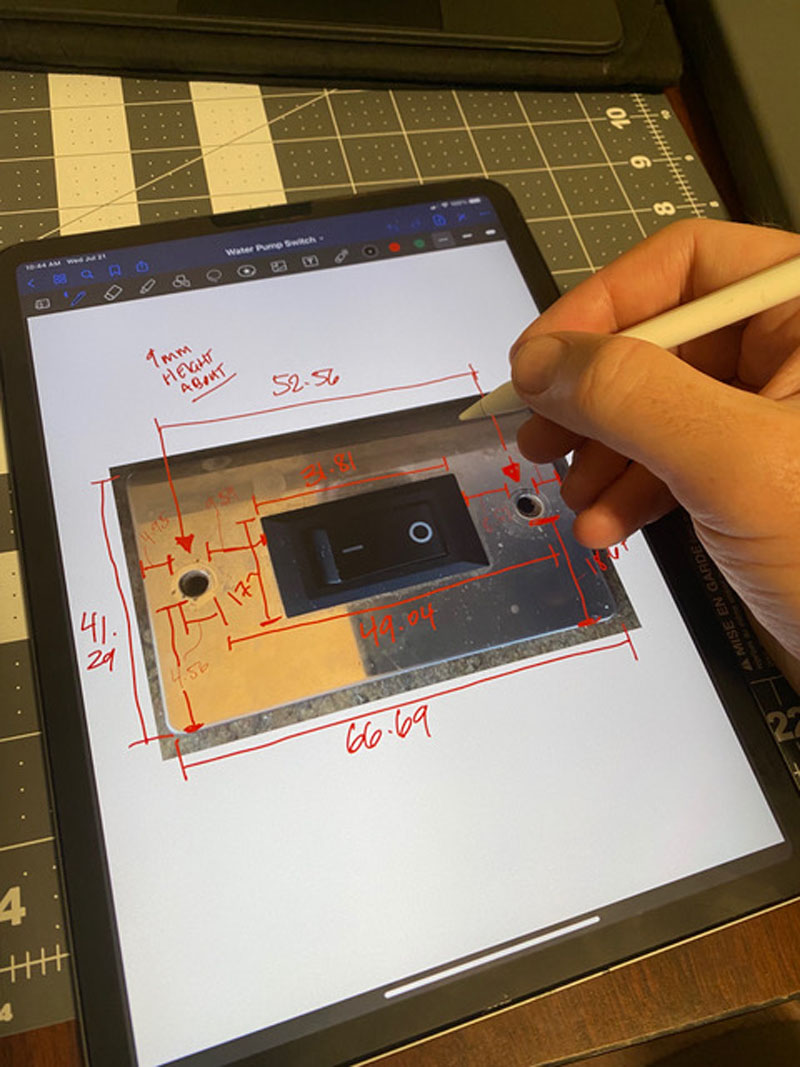 This helped lower the learning curve on the CAD software.  However, watching beginner tutorials on YouTube should allow someone to make simple models fairly quickly.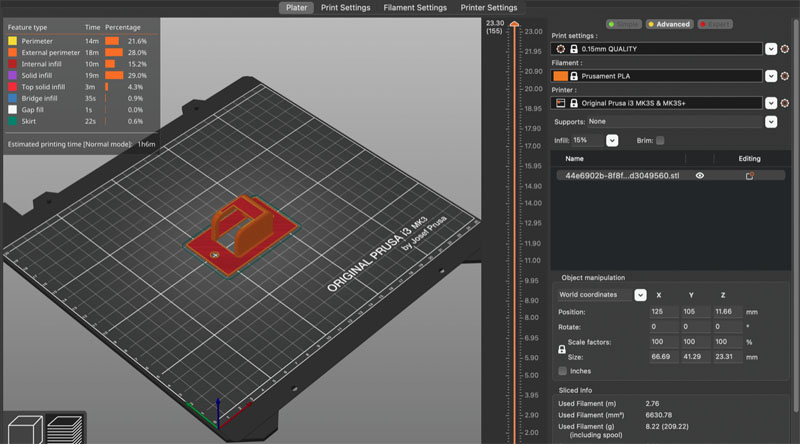 There are two steps to getting the object from the digital world and into the physical.  First I had to design the object model and then I had to "slice" the model.  The 3D printer company provides slicer software (PrusaSlicer) that creates a printable version of the object.
Above: The Prusa I3 MK3S+ arrived with a bag of gummy bears!
The 3D printer I settled on is the Prusa I3 MK3S+.  It comes from the Czech Republic.  It cost about $1K plus shipping.  With the plastic filaments, it came in around $1.3K.  It even came with a bag of gummy bears to snack on while you learn how to get it running.  They actually run a farm of 3D printers which print parts for their 3D printers.  It's really a neat process.
I used free 3D modeling software and then spent a lot of time learning it and designing the mod.  There are also many freely available 3D printable models available to search and print from the Internet.
Prusa 3D also provides a downloadable library of community-contributed models.  For instance, I found a model that someone designed which is a hook that goes into the awning rail on my Fiamma awning.  This works great for hanging a shade tarp off the awning and staking it to the ground.
I have plans on making more 3D printed mods for my camper.  Off the top of my head are some clips to hold a garbage bag inside the cabinet door and probably some little bins that custom fit the drawers so things aren't a mess after driving.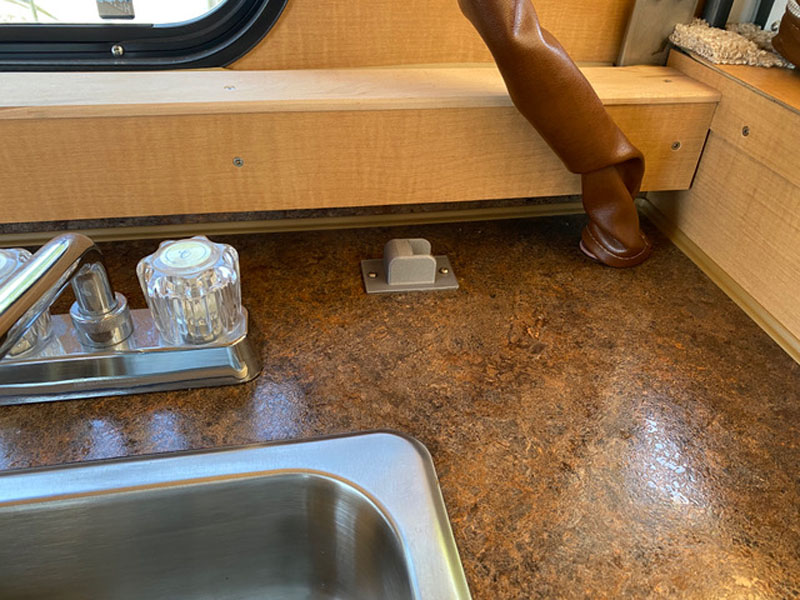 I even printed up some more switch covers and sold them to fellow Alaskan Camper owners just to help cover the cost.  It isn't a moneymaker since it's so niche, but I am glad to help other owners avoid a disaster.
The 3D switch cover has been excellent!  It prevents accidental bumping of the water pump.
It took me 15-hours to complete this modification and cost me $1,300; the cost of the 3D printer and supplies.  In my opinion, the skill level of this modification is hard.
Disclaimer: The modifications above are submitted by Truck Camper Magazine readers. It is your responsibility to make sure that any do-it-yourself modification project you undertake is safe, effective, and legal for your situation.
Enter Your Mods Now!
If you'd like to enter a modification you've done on your truck camper, click here. You can enter as many mods as you want, at any time.  Good luck mod makers!