Welcome to the first entry in November's Medium Mod Contest.  One Medium Mod will be published in every Email Alert in November.  At the end of the month we'll hold a reader vote to determine November's winner.  Click here to submit a mod to the Mod Contest.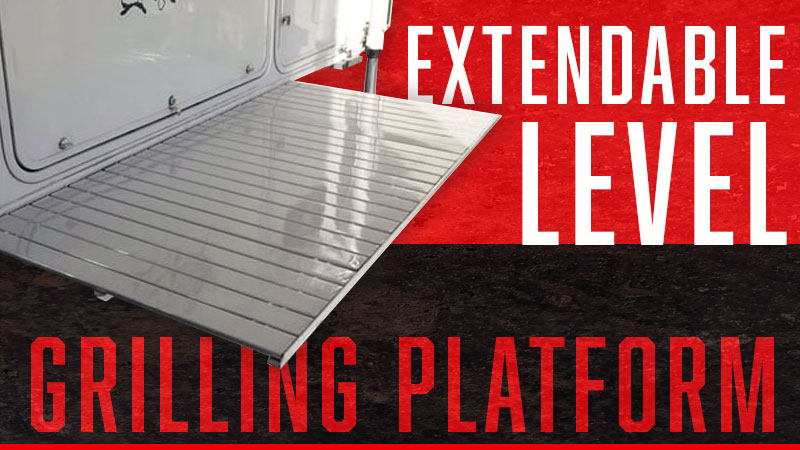 Charles Coushaine, Punta Gorda, Florida
Extendable Level Grilling Platform
2001 Ford F-350
2012 Chalet DS116RB
Today I solve a nagging camping dilemma – a level grilling platform!
For years I have placed my grill on an unlevel picnic table, but no more. In the video I show how I added an extendable platform off the back of my camper that is always level – just like my camper.
I used several octagon-shaped aluminum tubes that were leftover from my pool cover winder. The aluminum tubes slid together perfectly. I cut them to length and added some notches. In these notches I fit some perpendicular aluminum bars that ultimately form a platform.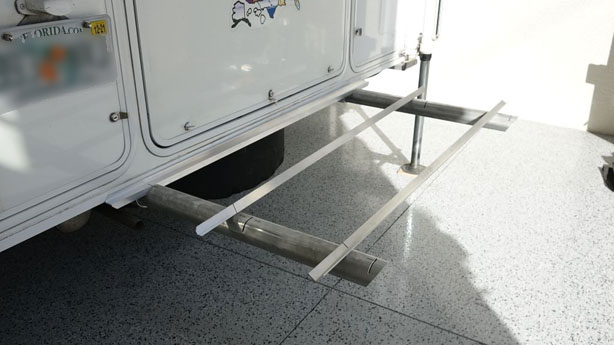 After all the metal pieces were fabricated, I attached the largest tubes to the underside of my truck camper where it overhangs the back of the truck. Into these tubes I slid-in the smaller ones and placed in the cross members to form the platform.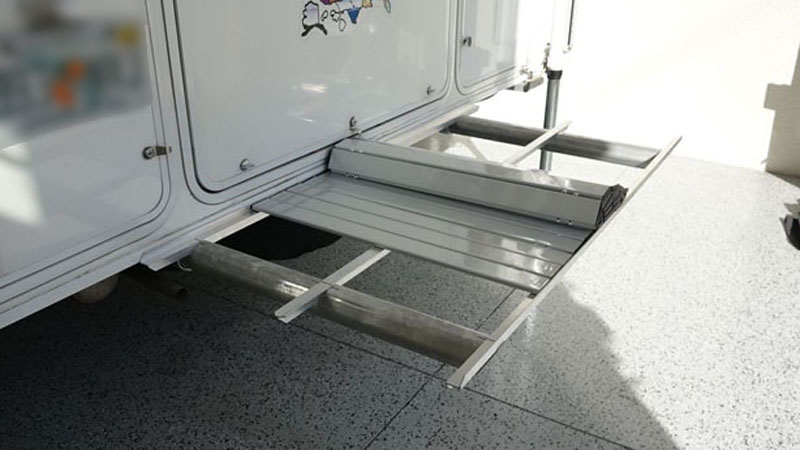 Finally, I rolled out the aluminum table top across the cross member and voila, it's complete!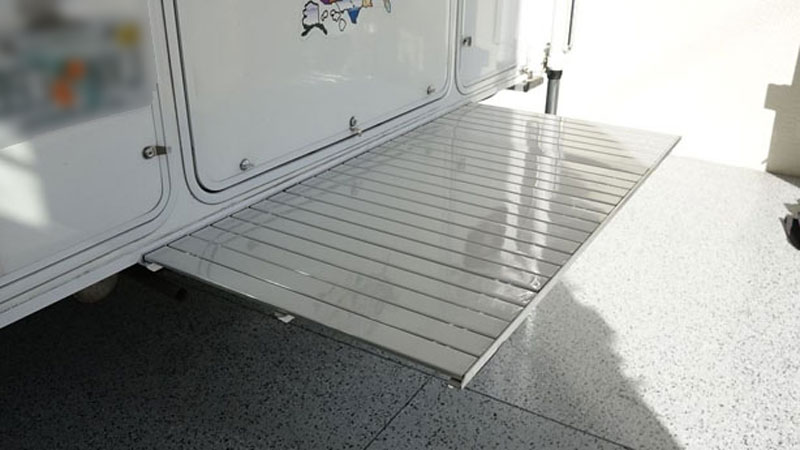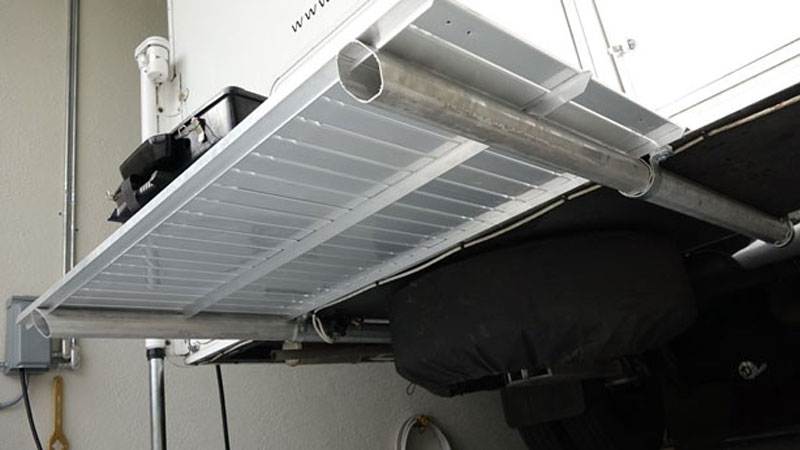 This mod has worked out fantastic. I do so much grilling whether we're boondocking or in campgrounds, and now my grilling surface is always level. No more do my eggs run sideways, or the grease runs away from the trap it's intended to go into. This is grilling Nirvana.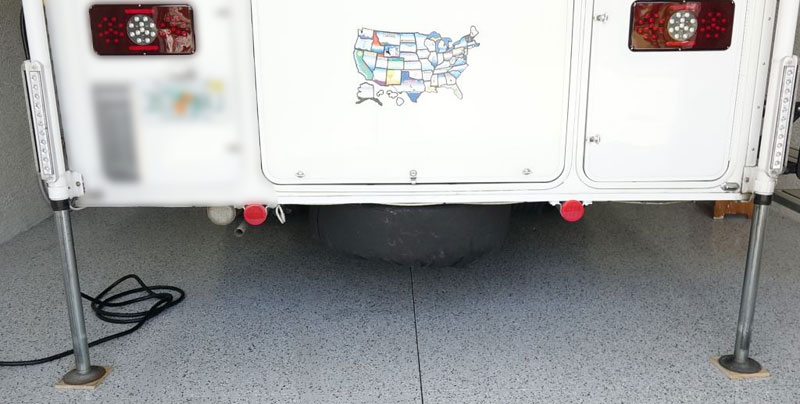 Aluminium Camping Table, Roll Up Tabletop with Carrying Bag, 55″ LX28 WX28 H
Rigid Pipe Strap Clamp Hanger U Bracket Tube, Thickness 3.5mm, Galvanized Iron Fit Pipe, Diameter is 3''
It took me 10 hours to complete this modification and cost me $150.  In my opinion, the skill level of this modification is medium.
Disclaimer: The modifications above are submitted by Truck Camper Magazine readers. It is your responsibility to make sure that any do-it-yourself modification project you undertake is safe, effective, and legal for your situation.
Enter Your Mods Now!
If you'd like to enter a modification you've done on your truck camper, click here. You can enter as many mods as you want, at any time.  Good luck mod makers!