This year's Mod Squad contest has been a huge success! Now it's time to vote for the best truck camper mod of 2020. Who's the best modder of year? Review the 11 monthly winners, and choose…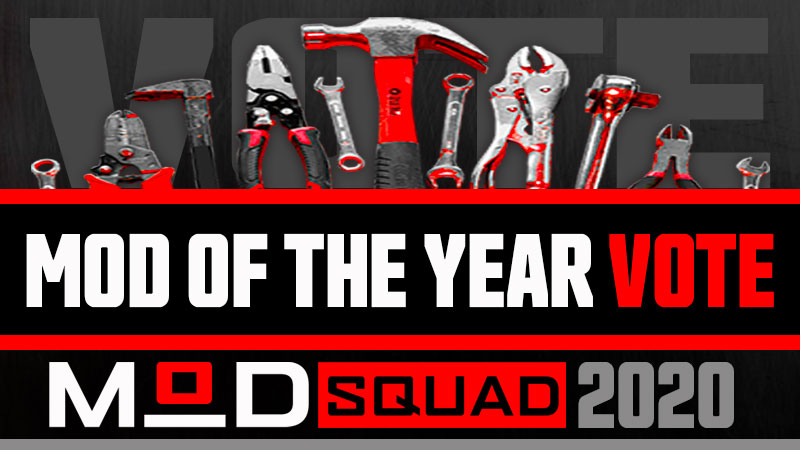 All totaled we have consumed nearly 100 truck camper mods in 2020.  So who's the top modder of 2020? It's time to find out.
We have put all of the monthly Mod Squad mod contest winners on this one electron page of Truck Camper Magazine to battle for your vote.  Scroll down to the see the monthly winners.
Voting for the 2020 Truck Camper Mod of the Year starts today and ends at 11:59pm PST next Thursday, December 10th.
The winner will be announced the following day; Friday, December 11th.  Who will be the 2020 World Champion Truck Camper Mod Maker?  It's time to vote.
CLICK HERE TO VOTE FOR YOUR 3 FAVORITE MODS
1. February Winner: David Holmes' Adding A Retractable Screen Door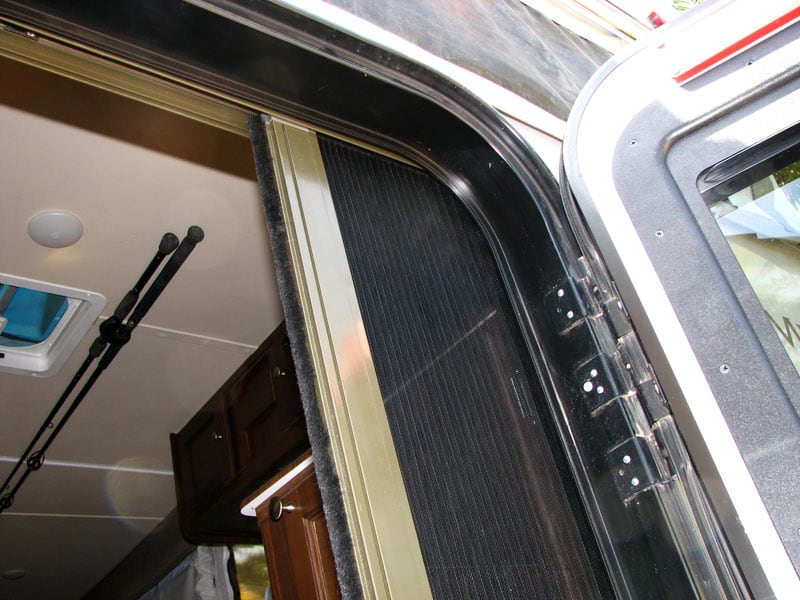 David Holmes of San Clemente, California shares a retractable screen door that he added to his 2018 Palomino SS-1200 and 2003 Ford F-250 rig.
2. March Winner: Chuck Ramsey's Range Hood LED Light Upgrade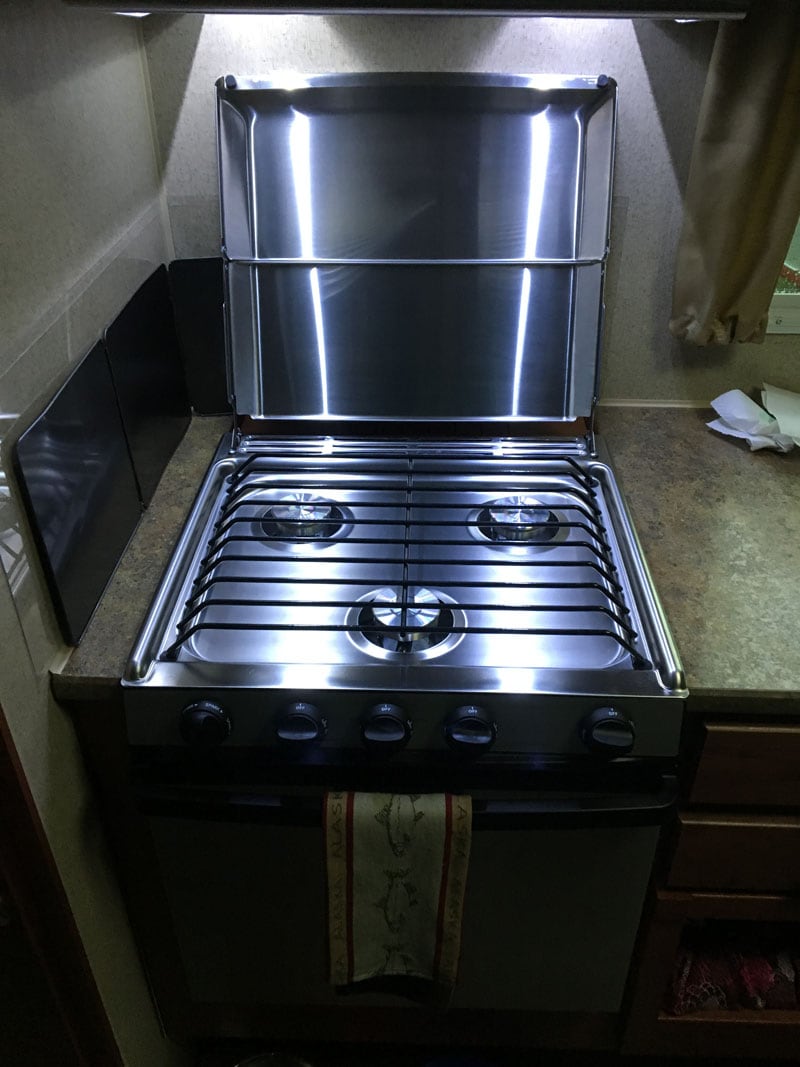 Chuck Ramsey from Leesburg, Florida shares a range hood LED light upgrade in his 2019 Arctic Fox 990 and 2012 Chevy Silverado rig.
3. April Winner: Nelson Dion's Aluminum Deck Fabrication Project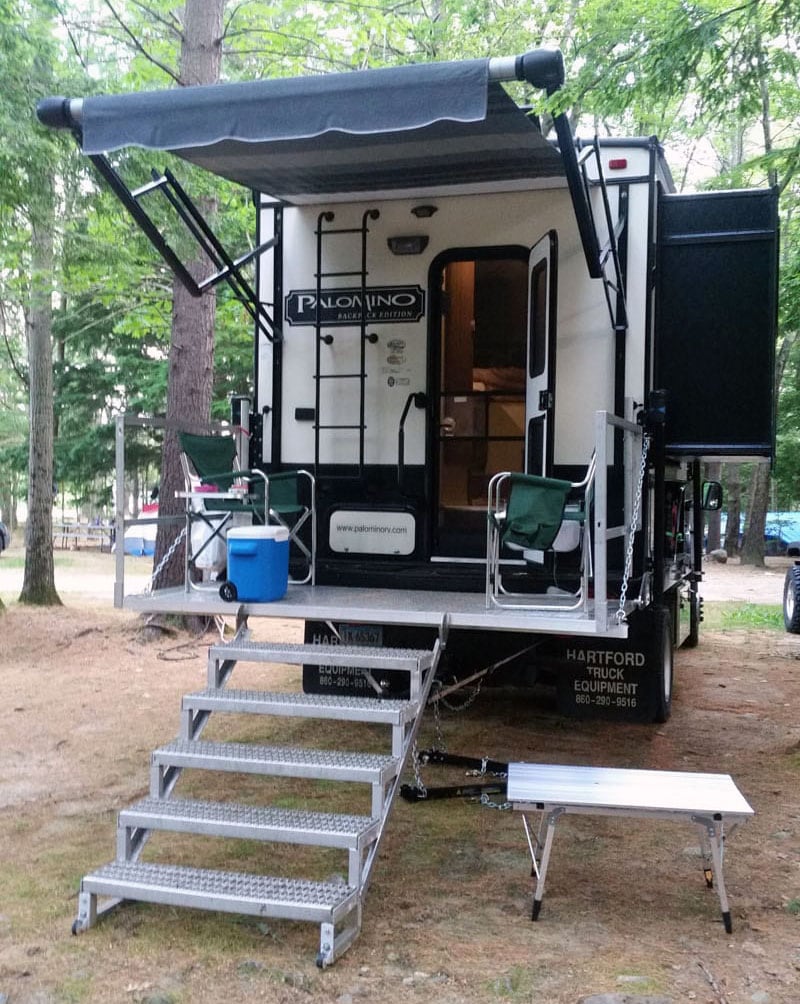 Nelson Dion from Cromwell, Connecticut shares an aluminum deck fabrication project on his 2008 Ram 4500 and 2015 Palomino HS-2910 rig.
4. May Winner: Joe Colasanto's Breville Toaster/Convection Oven and Added Drawer Installation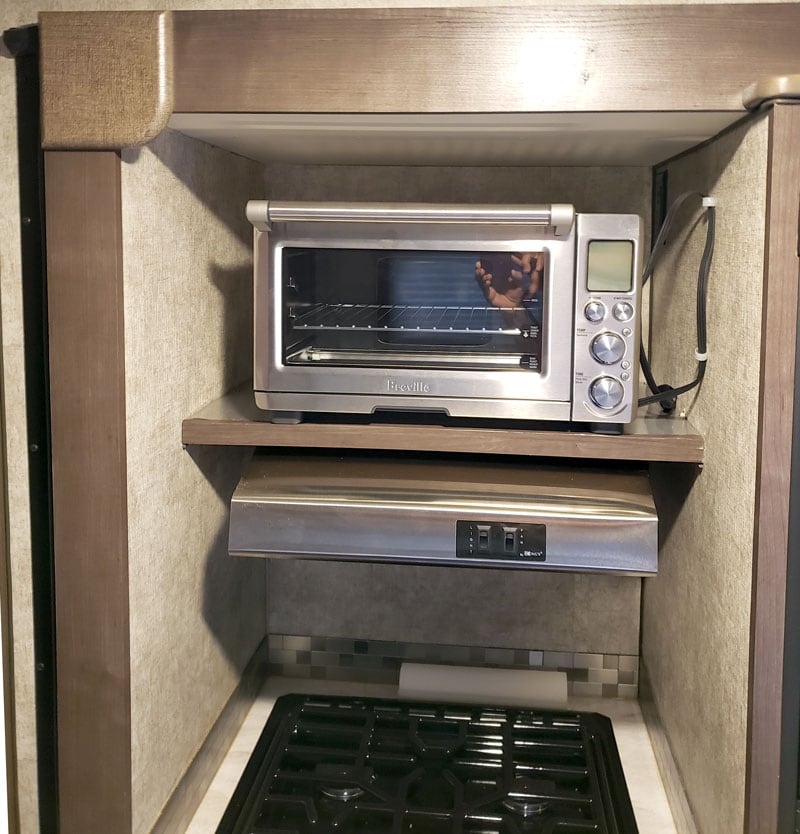 Joe Colasanto from Florissant, Colorado shares a Breville Toaster/Convection Oven and added Drawer Installation in his 2015 Chevrolet 3500HD and 2019 Eagle Cap 1165 rig.
5. June Winner: Paul Boucher's Wet Bath Storage Using Marine Access Hatch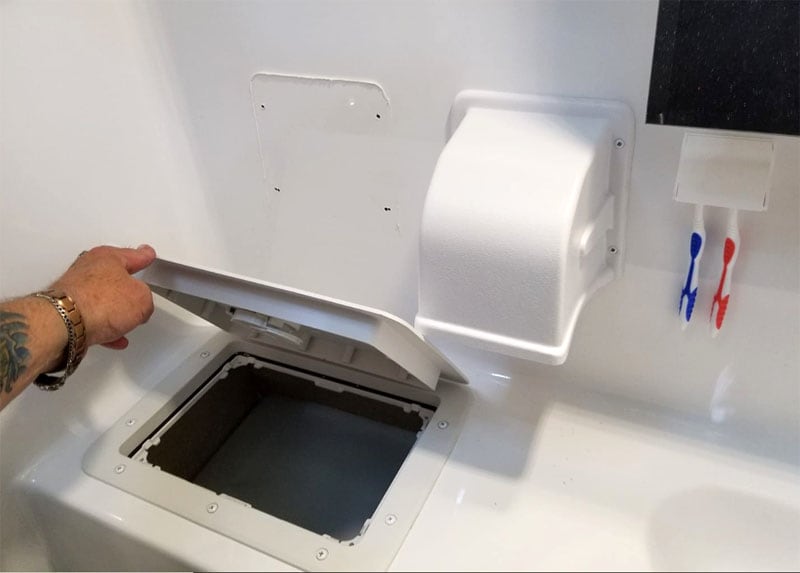 Paul Boucher from Rumford, Rhode Island shares how he added storage in the wet bath using a marine access hatch for his 2016 Chevy 3500HD and 2018 Arctic Fox 811 rig.
6. July Winner: Dennis Chemnitz's Magnetic Wand For Easy Camper Loading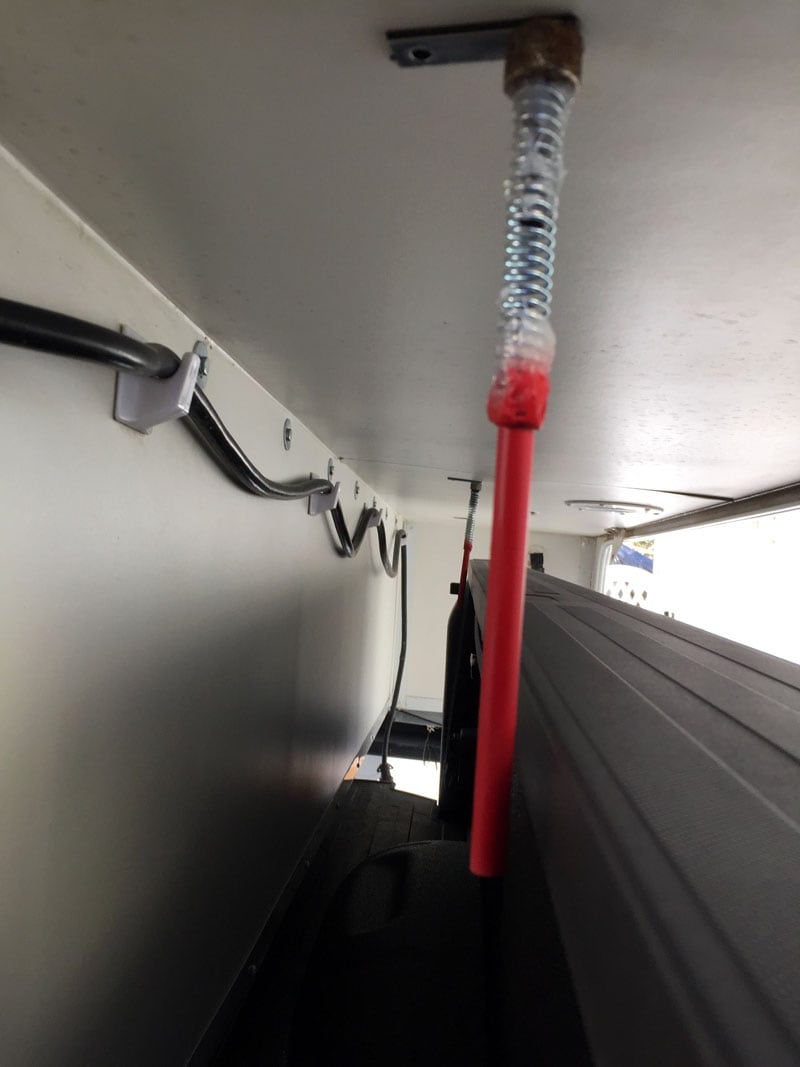 Dennis Chemnitz from Ronkonkoma, New York shares a magnetic wand used to load his 2019 Host Cascade on his 2019 Ford F-350.
7. August Winner #1 (a tie): Phil and Mary Bogardus' KISS Camper Loading System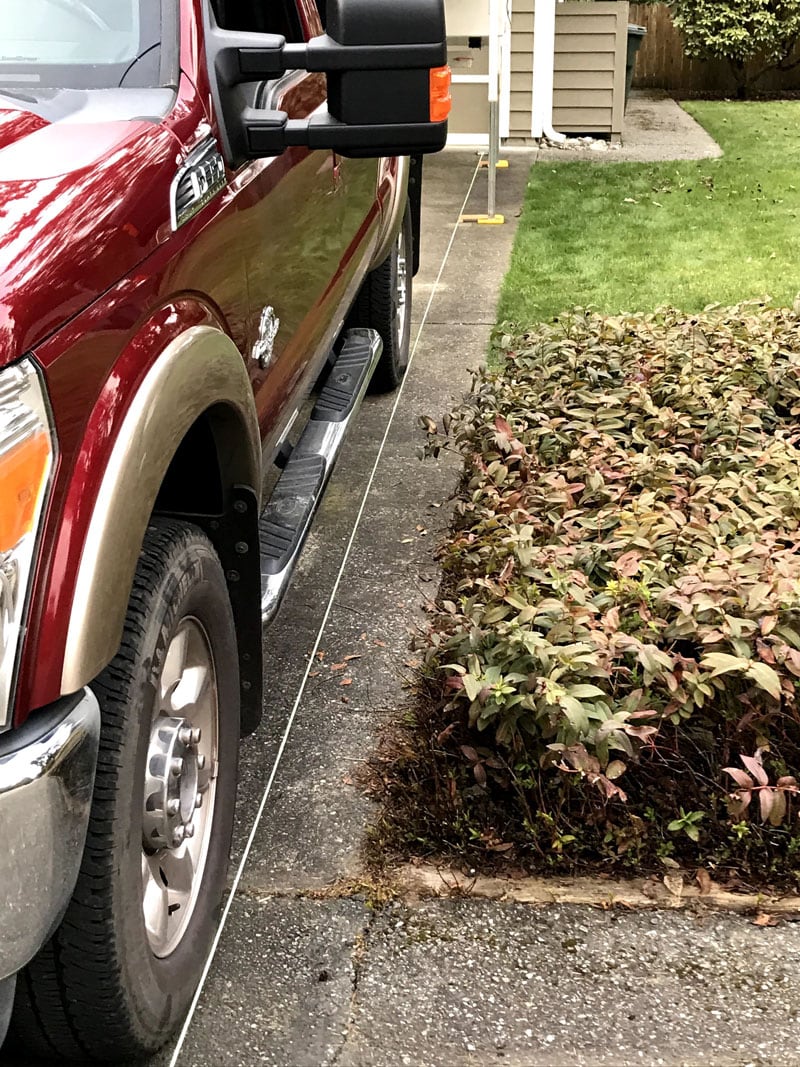 Phil and Mary Bogardus from Bothell, Washington share their KISS Camper Loading System for their 2014 Ford F350 and 2018 Northern Lite 8-11 EX CDSE rig.
8. August Winner #2 (a tie): James Thomas' Takedown Kitchen Counter Extension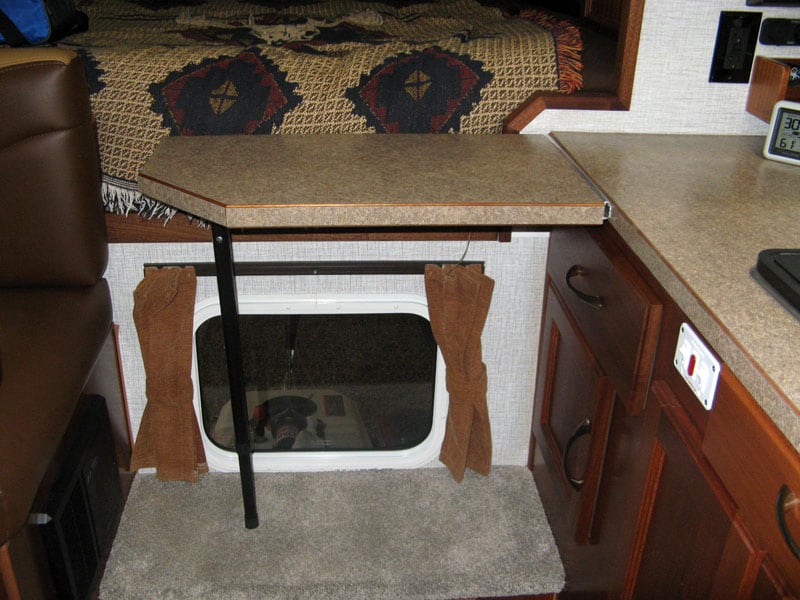 James Thomas from Belen, New Mexico shares his Kitchen Counter Extension modification on his 2013 Ford F-350 and 2020 Northern Lite 10-2 EX Limited rig.
 9. September Winner: Max Baute's Discovered Space Turned Into Three Drawers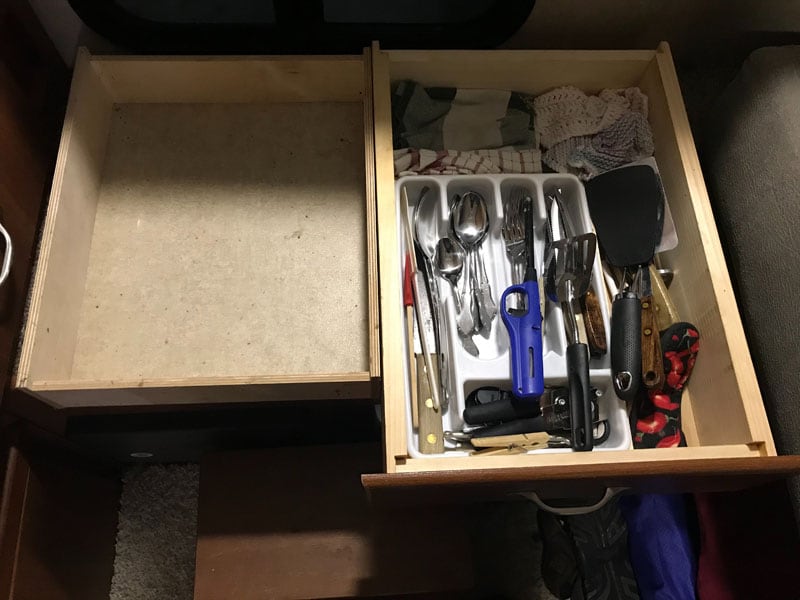 Max Baute from Hartsville, Indiana shares his discovered space that turned into three drawers modification in his 2016 Chevy Silverado 2500 and 2017 Travel Lite 960 RX rig.
10. October Winner: Dave Ruane's Automated Stove Fan Vent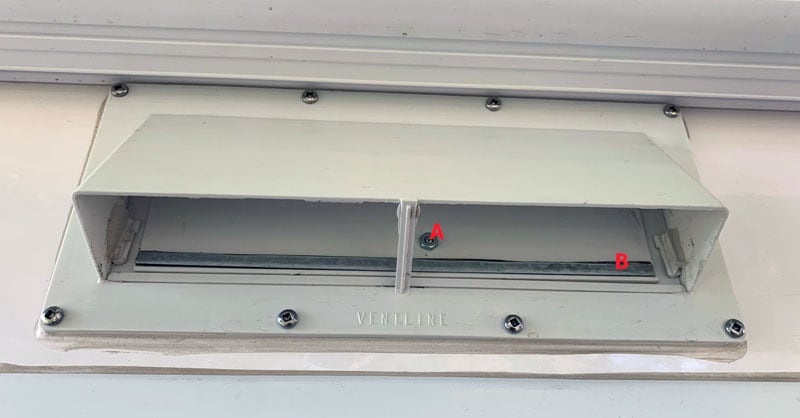 Dave Ruane from Windsor, Colorado shares his Automated Stove Fan Vent modification on his 2008 Chevrolet Silverado 3500HD and 2020 Northern Lite 9-6 LE rig.
11. November Winner: David Fradkin's Water Heater Tank Drain and Flush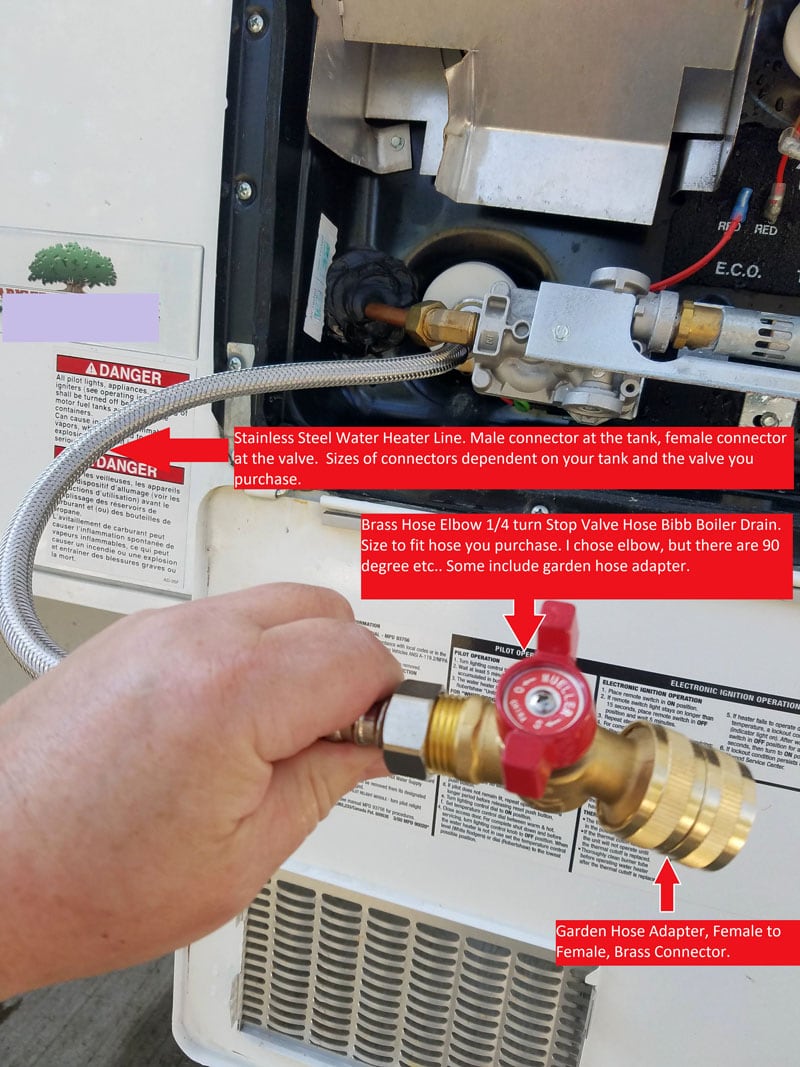 David Fradkin from Effort, Pennsylvania shares his Water Heater Tank Drain and Flush modification on his 2017 GMC 3500 and 2017 Lance 975 rig. 
CLICK HERE TO VOTE FOR YOUR 3 FAVORITE MODS