Welcome to the first entry in May's Medium Mod Contest.  One Medium Mod will be published in every Email Alert in May.  At the end of the month we'll hold a reader vote to determine May's winner.  Click here for information about the 2020 Mod Contest, including how to enter.
Joe Colasanto, Florissant, Colorado
Breville Toaster/Convection Oven and Added Drawer Installation
2015 Chevrolet 3500HD
2019 Eagle Cap 1165
My wife likes to bake.  The addition of a toaster and convection oven will allow her to cook just about anything in our camper.
Above: Convection Oven before picture
The oven that came with the camper was too small for what she wants to bake.  The microwave was also too small and an appliance we only used to heat water.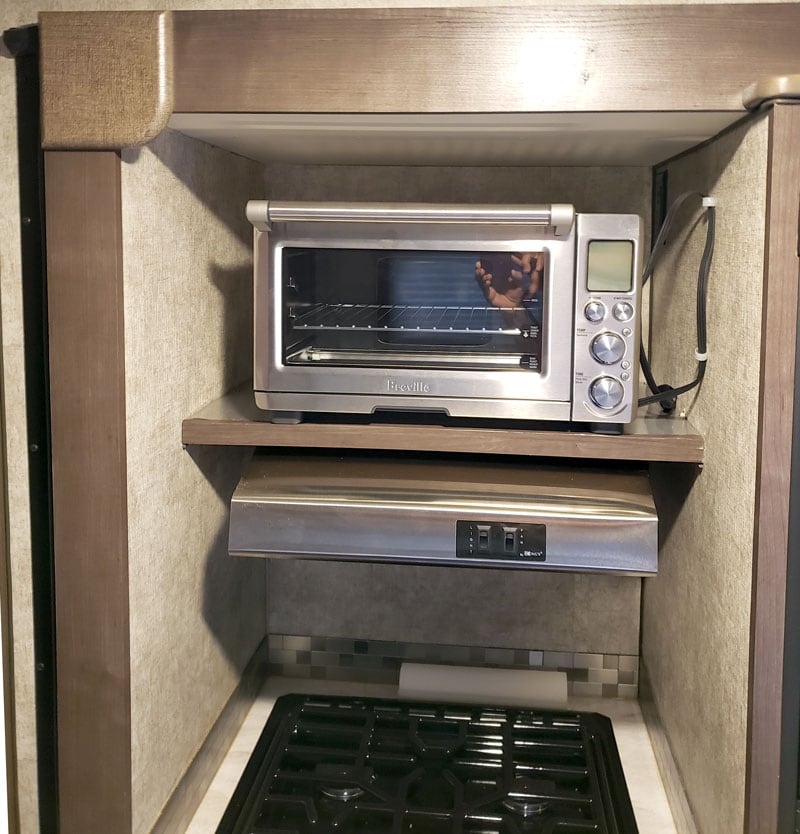 Above: Breville toaster/convection oven after picture
I took out the microwave, reinforced the shelf with additional 1x1s and added a thin piece of sheet metal to absorb the heat of a new Breville toaster/convection oven.  I mounted the toaster/convection oven to the shelf to prevent it from moving when we travel.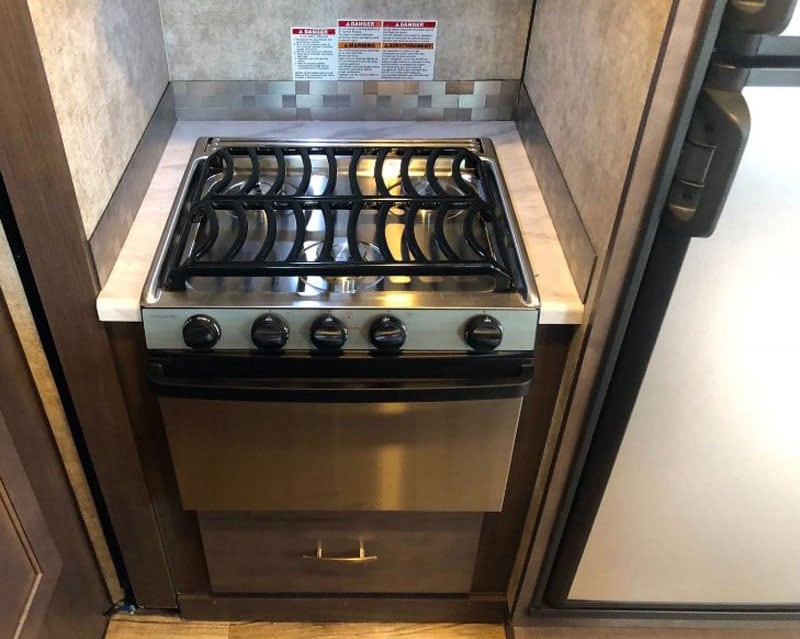 Above: Original oven in Eagle Cap 1165
Once the toaster/convection installation was complete I worked on removing the original stove top and oven.  In place of the oven, we wanted an extra drawer for extra storage.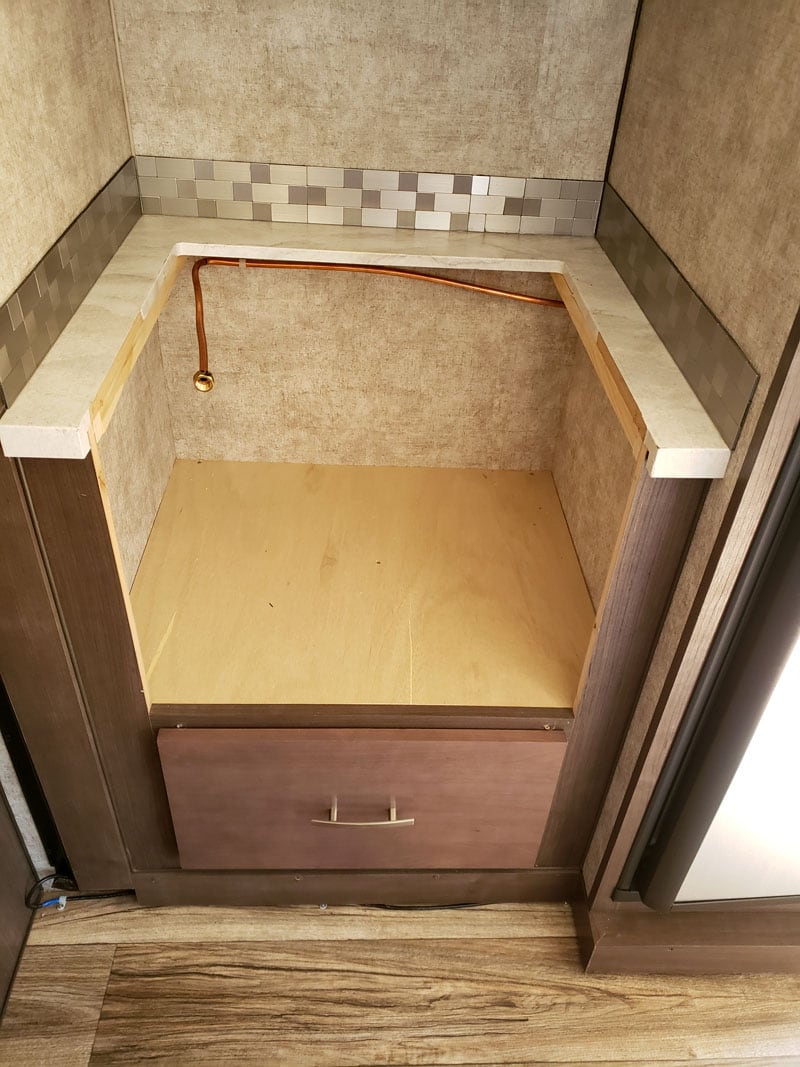 Above: The oven is removed and original drawer is still in place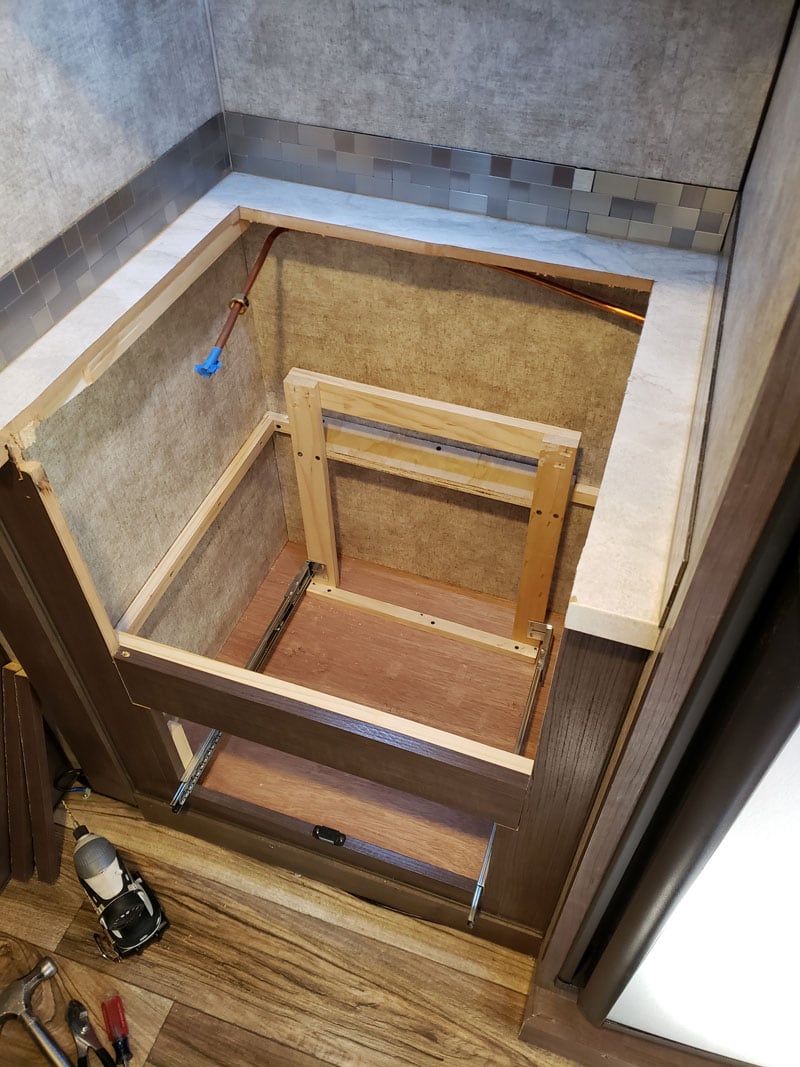 Above and below: Oven was taken out, and new drawer space being installed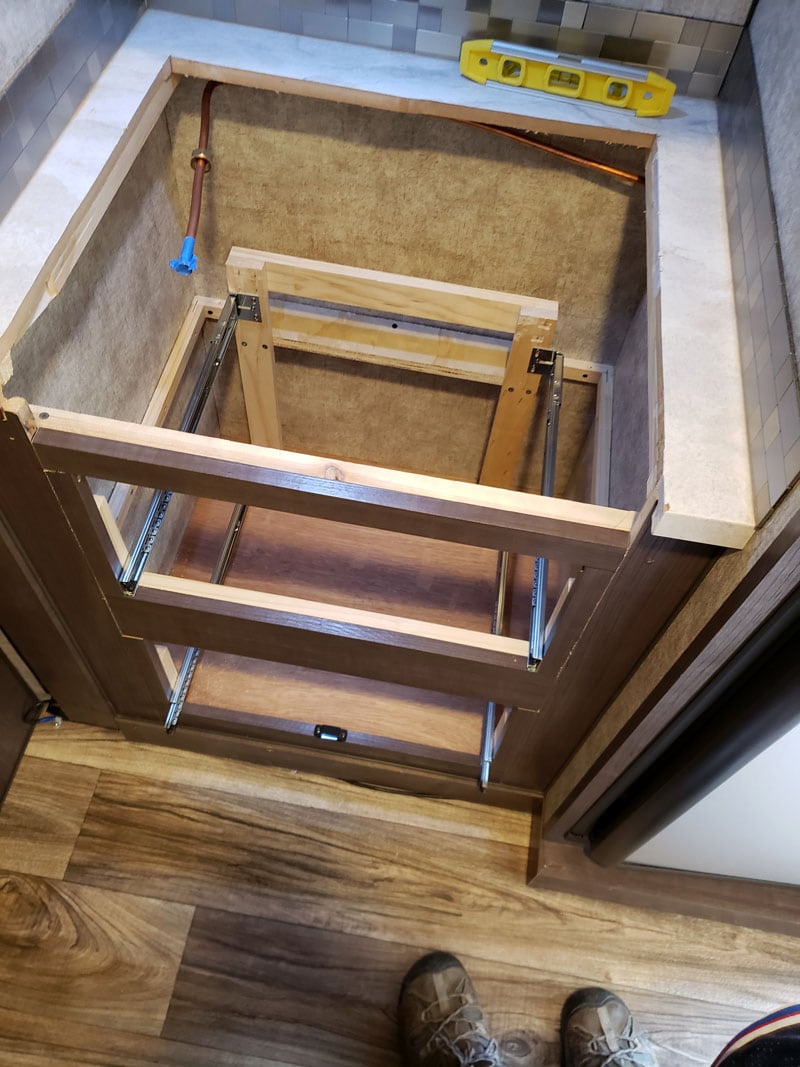 I purchased the drawer slides to match the lower drawer and had Adventurer in Yakima, Washington send me a drawer that matched our interior.  I built the frame for the second drawer and reinforced the back of the space to handle the extra load.
After the drawer was completed, I purchased a Suburban three-burner cooktop to replace the one that was previously in the space.  About 1/2-inch of the counter was trimmed and the cooktop fit like a glove.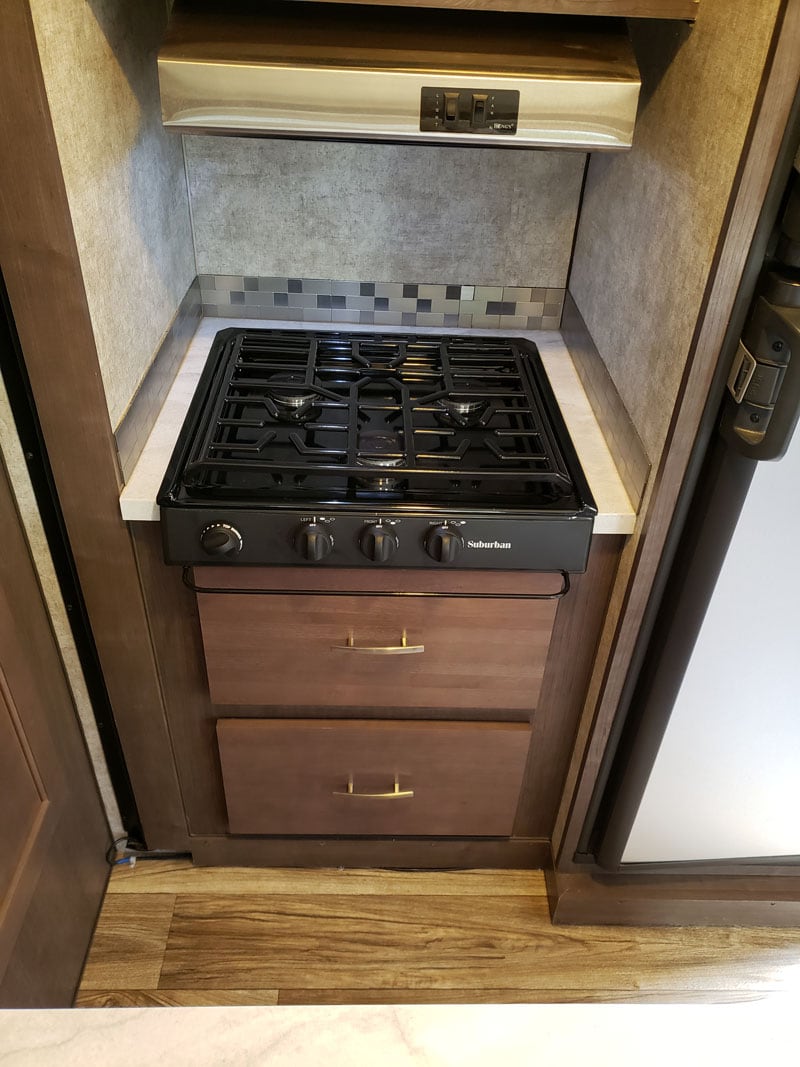 Above: The new Suburban three-burner cooktop and extra drawer
After everything was installed I did a little touch up around the edges for a clean look.  I've never tackled anything like this – including attaching the propane line – but everything worked wonderfully and Adventurer was great.
Now it's just a cooktop with storage underneath.  Having extra storage with the cabinet was a great addition.
After three trips, both units work great.  The Eagle Cap 1200 comes with the drawer and no oven and a micro/convection unit.  After speaking with Adventurer I wish they could do the same with the Eagle Cap 1165.
My wife uses the new drawer for all her extra baking stuff and the Breville cooks anything we choose to eat.  We love the look and functionality of everything.
It took me twelve hours to complete this modification and cost me $400.  In my opinion, the skill level of this modification is medium to hard.
Disclaimer: The modifications above are submitted by Truck Camper Magazine readers. It is your responsibility to make sure that any do-it-yourself modification project you undertake is safe, effective, and legal for your situation.
Enter Your Mods Now!
If you'd like to enter a modification you've done on your truck camper, click here. You can enter as many mods as you want, at any time.  Good luck mod makers!