Welcome to the first entry in February's Medium Mod Contest.  One Medium Mod will be published in every Email Alert in February.  At the end of the month we'll hold a reader vote to determine February's winner.  Click here for information about the 2020 Mod Squad Contest, including how to enter.
David Holmes, San Clemente, California
Adding a Retractable Screen Door
2003 Ford F-250
2018 Palomino SS-1200
For some unknown reason, new Palomino pop-up campers do not come with screen doors, nor is there a factory option for screen doors. Even though there are 360-degrees of windows around the top, and two more on the lower walls, our 2018 Palomino SS-1200 felt too closed-in for me.
A friend found Plissescreen.com in Texas; a company that makes excellent retractable screens for a variety of applications.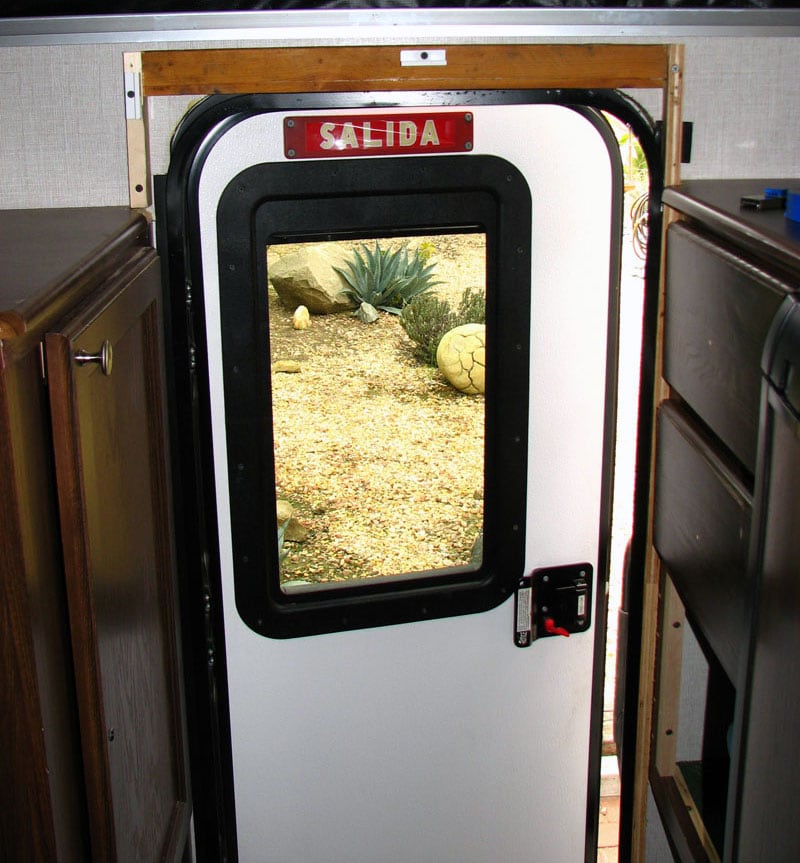 With their product in mind, I built a simple frame on the wall surrounding the entry door.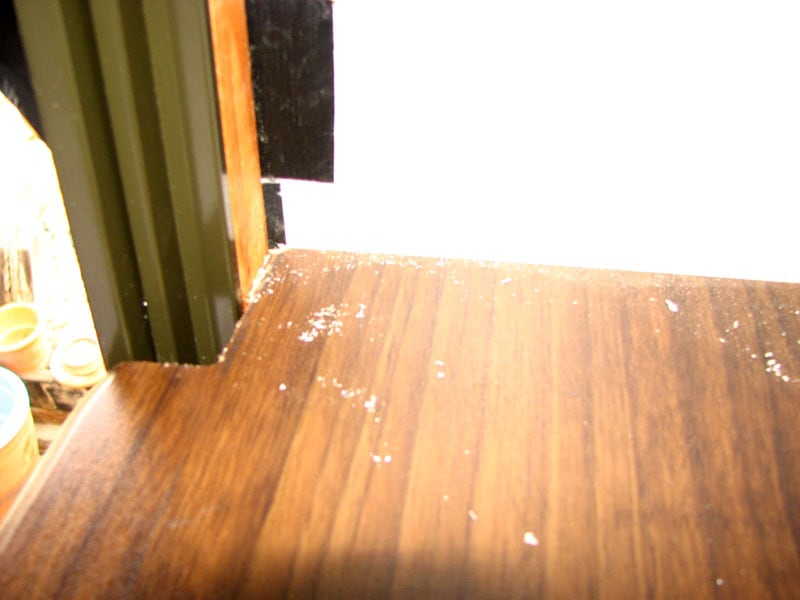 To make the frame fit, I needed to trim two drawer faces and a cabinet door.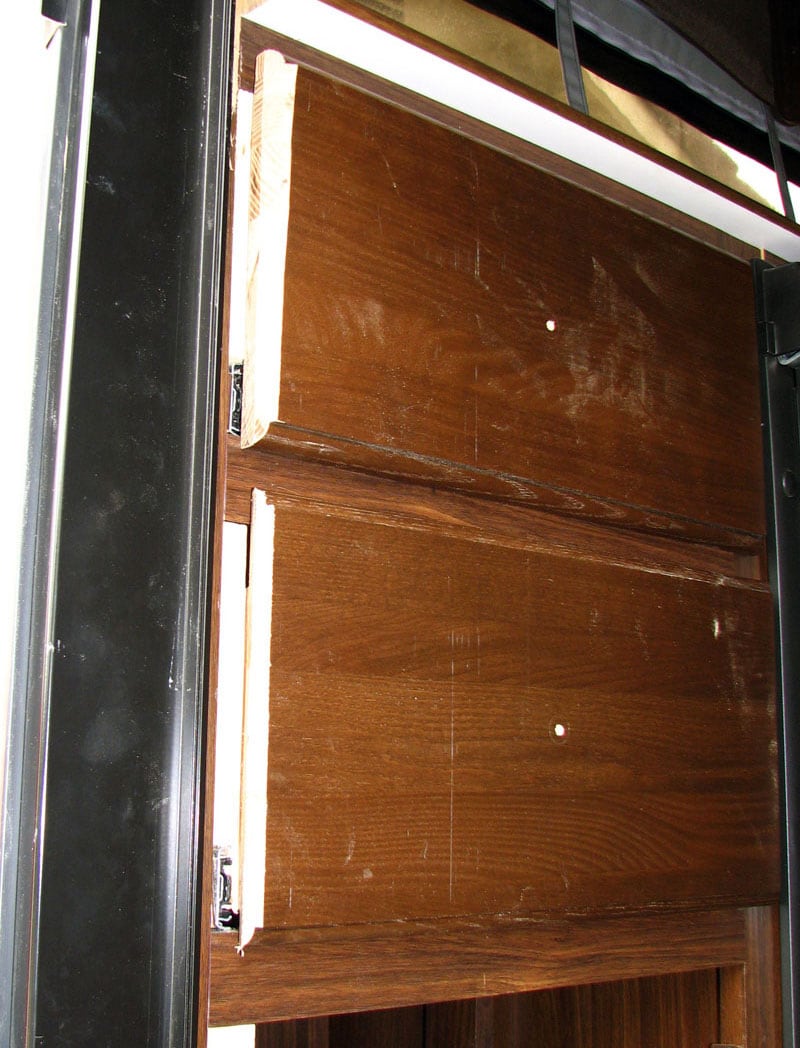 Then, I stained the cut drawer edges. I also had to notch the two counter tops that are against the rear wall. The cuts were trimmed out with simple molding.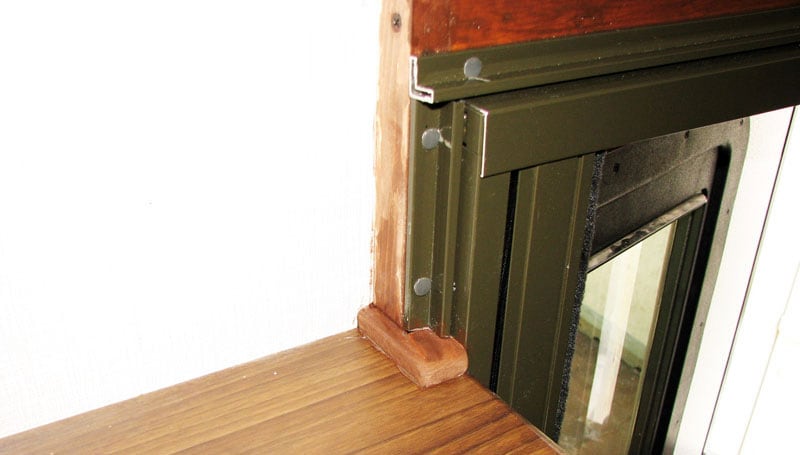 Finally, I extended the threshold on the floor to accommodate the bottom frame of the new door.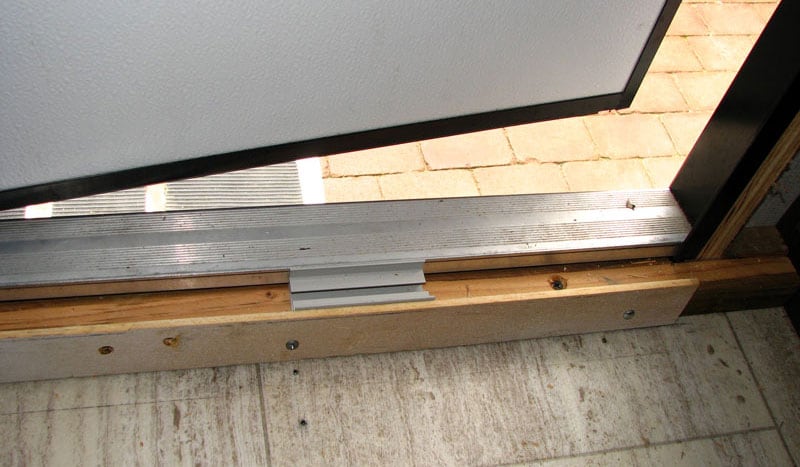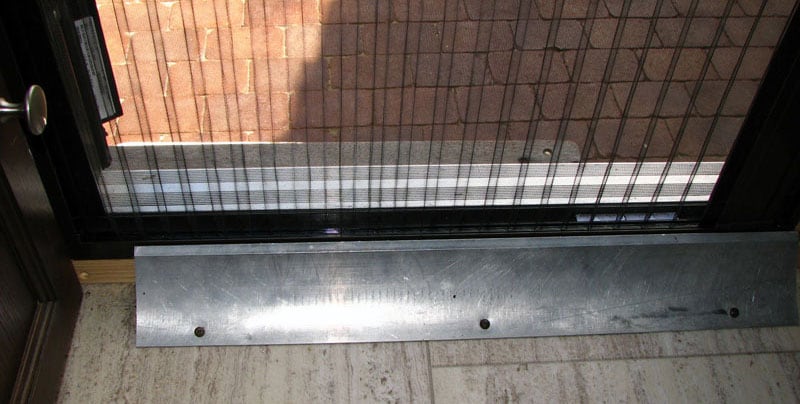 I could probably finish the exposed parts of the wood, but it's not on my must do list.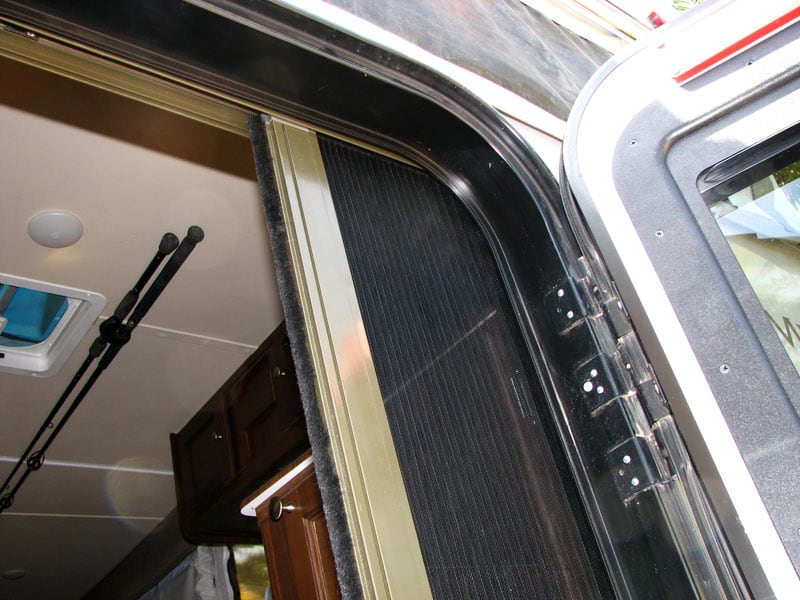 The Plissescreen product is very well-made, and will fit perfectly if you provide good measurements. The complete kit comes in a compact box.
The installation required some amateur engineering, but it adds a lot of light, air and convenience to the camper. My only regret is that I should have ordered it in black instead of what they call oiled bronze, which turned out to be a kind of dark olive green.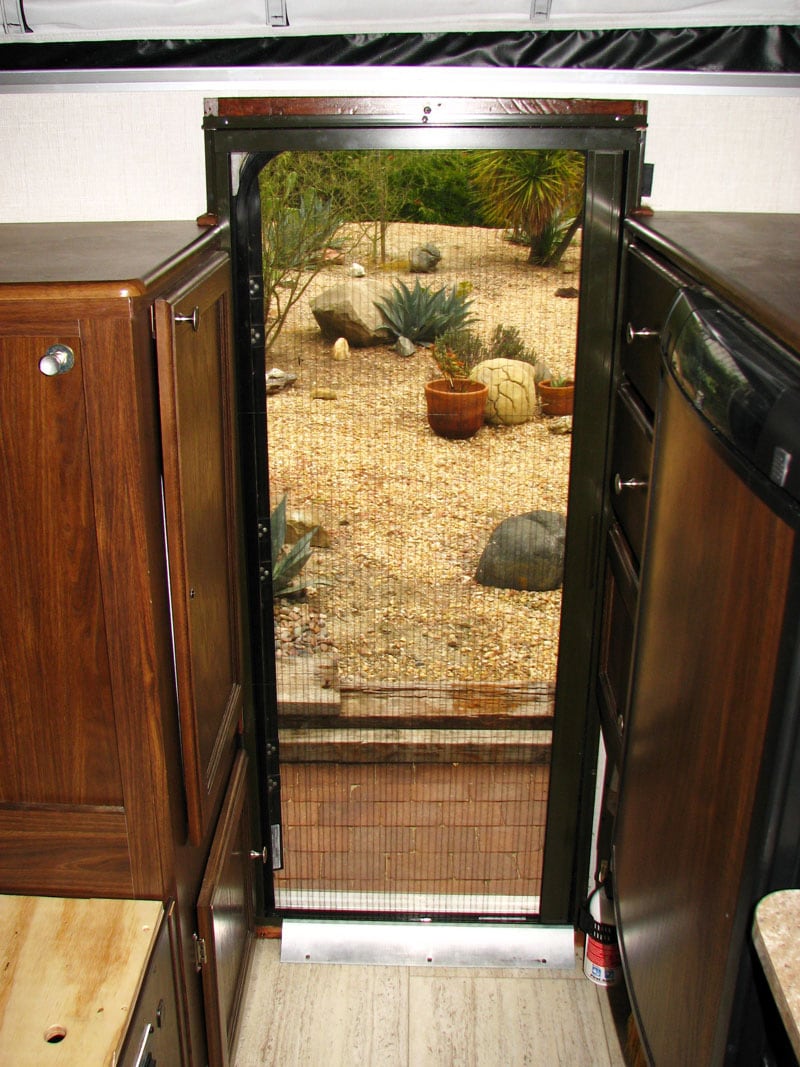 The new screen door is by far the biggest improvement I've made to this camper!
The project took me eight hours to complete and cost about $260 including the screen. The next one I put in for a friend was quicker.  In my opinion, the skill level of this modification is medium.
Disclaimer: The modifications above are submitted by Truck Camper Magazine readers. It is your responsibility to make sure that any do-it-yourself modification project you undertake is safe, effective, and legal for your situation.
Enter Your Mods Now!
If you'd like to enter a modification you've done on your truck camper, click here. You can enter as many mods as you want, at any time.  Good luck mod makers!