Welcome to the seventh entry in March's Mini Mod Contest.  One Mini Mod will be published in every Email Alert in March.  At the end of the month we'll hold a reader vote to determine March's winner.  Click here for information about the 2020 Mod Squad Contest, including how to enter.
Chuck Ramsey, Leesburg, Florida
Range Hood LED Light Upgrade
2012 Chevy Silverado
2019 Arctic Fox 990
When using our stovetop, we have found the amount of light from the manufacturer installed bulb in the range hood to be weak.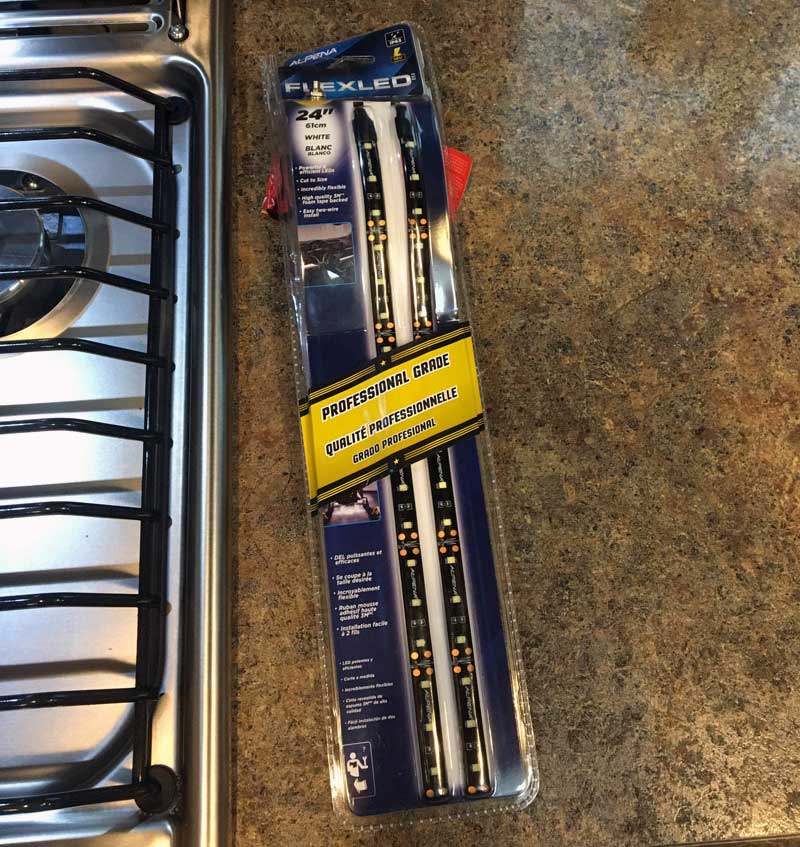 Having seen 12-volt FLEX LED light strips in the automotive department of a large retailer, I bought a packet of 24-inch white LED lights (2 strips of 15-LEDs each).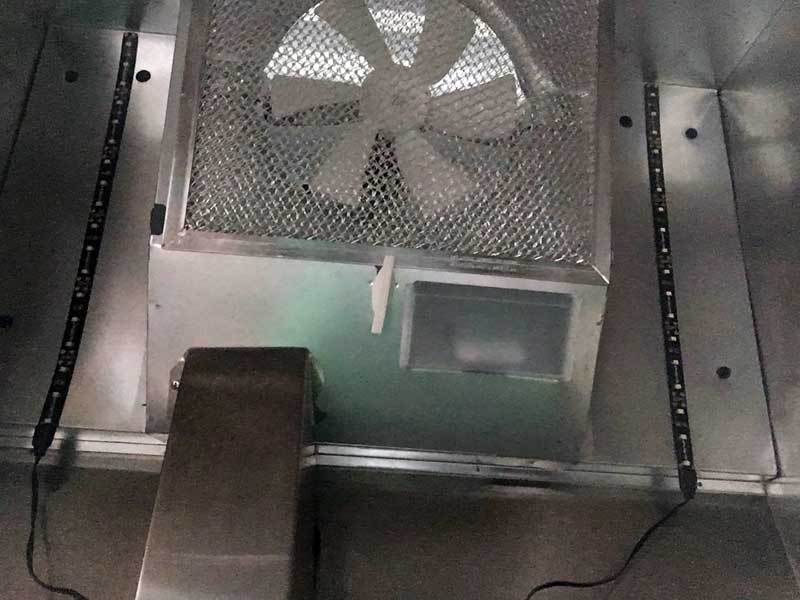 In the camper, I took out the manufacturer installed light bulb, then removed the light cover and wiring shroud to access the wires. I then connected the wires from the light strips to the camper's wiring.
Being light emitting diodes, the LED strips are polarity sensitive and you need to check to make sure they work before you stuff all the wires back behind the shroud.
The FLEX LED's are on 3M Adhesive Tapes. I removed the paper backing from the light strips and pressed them on to the ceiling of the range hood.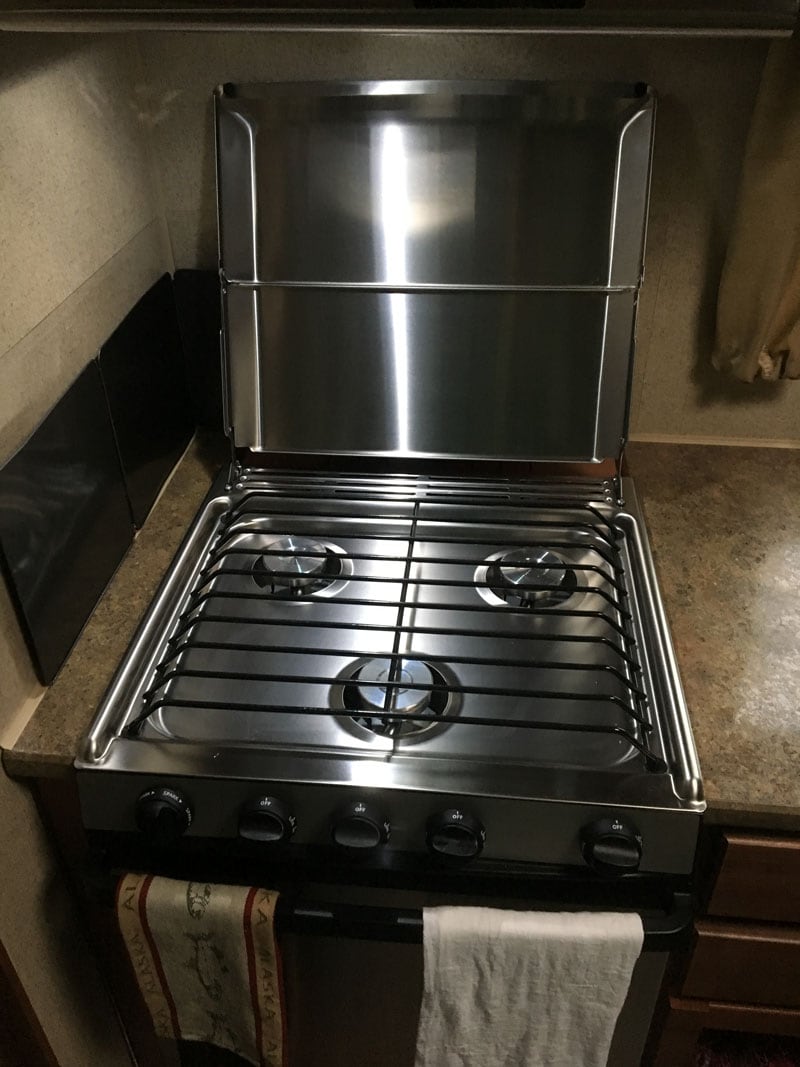 Above: Before the FLEX LED light strips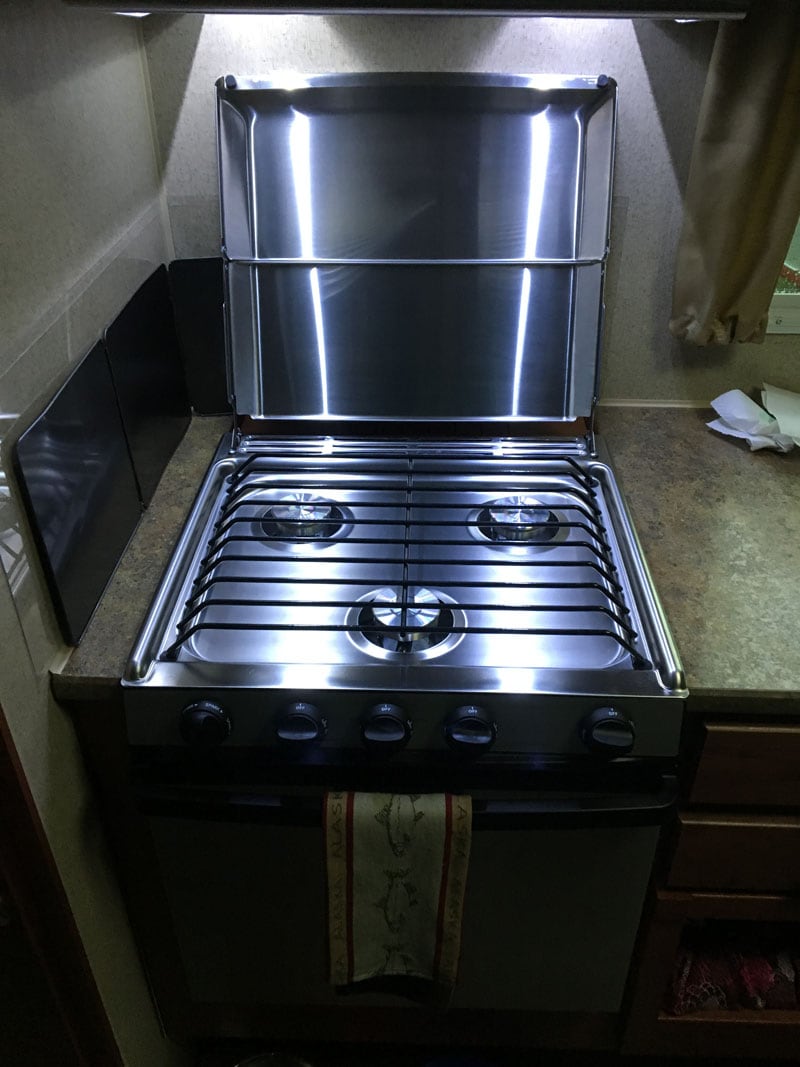 Above: After the FLEX LED light strips
This is the third RV I've done this particular mod to. We, the Mrs. especially, are very happy to have brighter lights shining on the stove top and counter area.
It took me less than 1-hour to complete this modification and cost me $20.  In my opinion, the skill level of this modification is easy (with simple electrical knowledge).
Disclaimer: The modifications above are submitted by Truck Camper Magazine readers. It is your responsibility to make sure that any do-it-yourself modification project you undertake is safe, effective, and legal for your situation.
Enter Your Mods Now!
If you'd like to enter a modification you've done on your truck camper, click here. You can enter as many mods as you want, at any time.  Good luck mod makers!