Welcome to the sixth entry in November's Mini-Mod Contest.  One Mini-Mod will be published in every Email Alert in November.  At the end of the month, we'll hold a reader vote to determine November's winner.  Click here for information about the 2020 Mod Contest, including how to enter.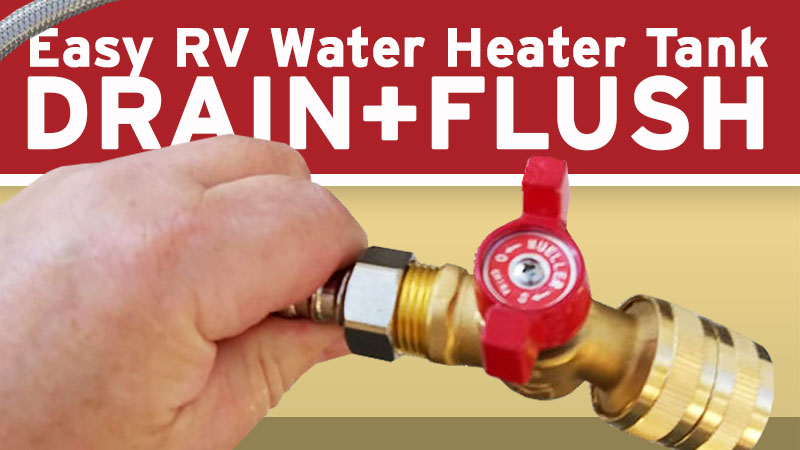 David Fradkin, Effort, Pennsylvania
Easy Water Heater Tank Drain and Flush
2017 GMC 3500
2017 Lance 975
The water heater tank design on my camper was difficult to drain and rinse.  The drain plug is plastic and located behind the propane line and burner tube.  Even when I did get the drain plug out, the tank would not drain completely because the drain is higher than the bottom of the tank.  This caused bad smells and yucky water no matter how hard I tried to flush the tank.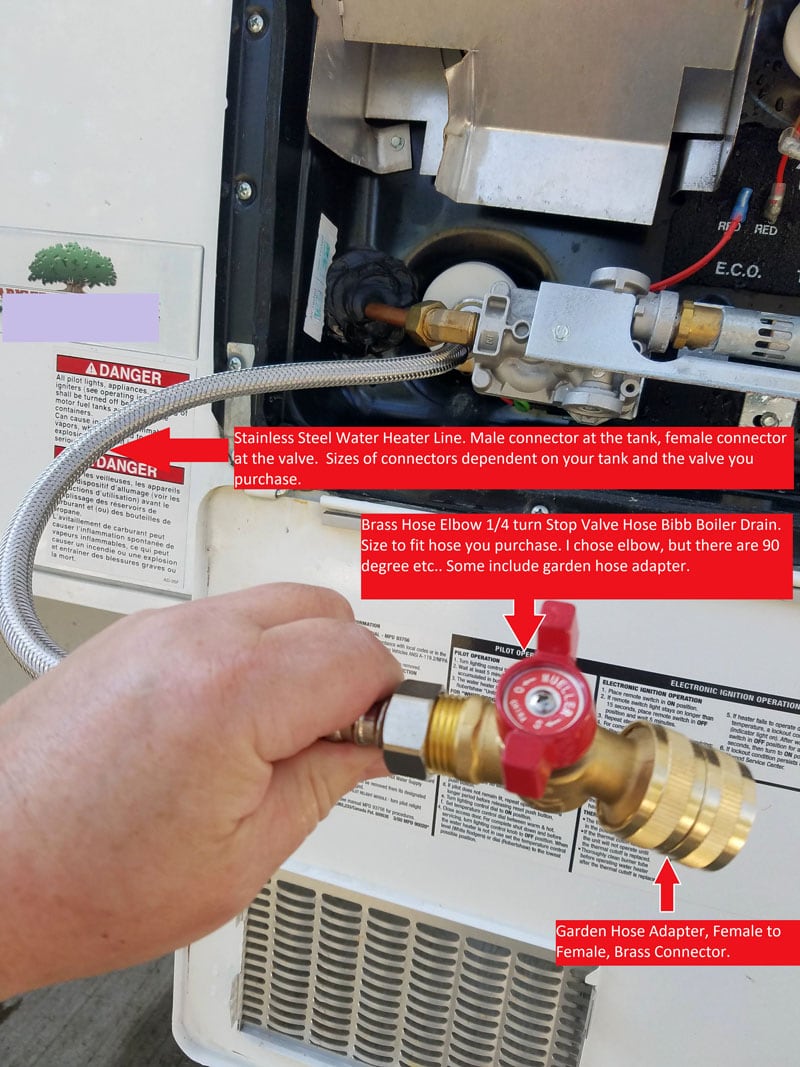 I purchased a braided steel plumbing supply line like one you would use for a toilet tank or sink faucet.  At the end, I added a valve and an adapter to a garden hose connector.  I simply screwed in the end of the hose, using plumber's tape into the tank and attached the valve and adapter again, with plumber's tape.
The flexibility of the hose allows me to fold it over and store it in the water heater's tank compartment.  It also resists any heat the heater puts out.  I purchased the parts at a hardware store, but you can find them on Amazon or a big box store.
I now have a quick and easy way to drain and flush the tank.  Just make sure you open the pressure relief valve before flushing!
Now the old water doesn't run down the side of my truck or into the seams around the water heater that can back up into the camper.
It took me 15-minutes to complete this modification and cost me about $25.  In my opinion, the skill level of this modification is easy.
Disclaimer: The modifications above are submitted by Truck Camper Magazine readers. It is your responsibility to make sure that any do-it-yourself modification project you undertake is safe, effective, and legal for your situation.
Enter Your Mods Now!
If you'd like to enter a modification you've done on your truck camper, click here. You can enter as many mods as you want, at any time.  Good luck mod makers!